Every year, thousands of individuals across the country choose to drop their careers in favor of a life in nursing. Whether they're working in high-salary jobs, or in a position that feels like a dead-end, these individuals tend to be drawn to nursing for a number of reasons. They relish the opportunity to make a difference to people's lives and to use their propensity for empathy and care in a professional capacity. If this sounds like you, you've come to the right place: a simple guide to help you transition into a career in the nursing profession.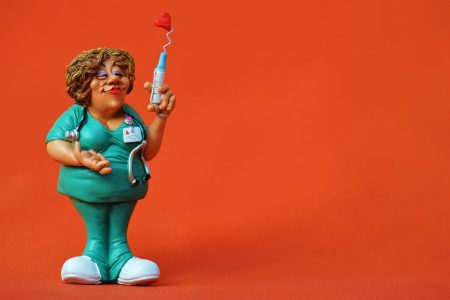 Taking Stock
It's important when committing to a drastic career change, that you first take stock to fully consider your options. While nursing might feel like your true calling – and, as such, something that you're not willing to let slip through your fingers – you should fully understand what your career move might mean for yourself and your loved ones. You should consider, for instance:
What a drop in your income while you study might mean for your living conditions
If you have family, whether you can support them as you retrain as a nurse
Whether you have the grades required to be accepted into a nursing course
Whether you will have to retake some examinations before applying for your course
How you can take your skills in your current job into your future as a nurse
It's the responsible and wise thing to do to simply reflect on the questions above and to draw out conclusions as to the feasibility of your career move. You don't want to put yourself or your family in harm's way because of an ill-thought-out idea. But, if you have considered what your career move means for you, you'll be free to make wise decisions about your near future.
Financial Preparations
The key element of the above list that you ought to consider is the financing of your lifestyle and your course over the coming weeks and months. You have several options where this is concerned. The option that you should avoid is simply quitting your job, accompanied by much fanfare and excitement. Only do this when you're certain you can provide for yourself financially in other ways. You may be able to do this by:
Saving up cash in your current job to support yourself while in training
Taking out a loan to cover student fees or to support yourself in your studies. If you're looking into this option, it's highly beneficial to learn how to get a lower interest rate on student loans.
Asking friends and family for donations to help you get on your feet during your transition
Look for funding and bursaries online that support budding nurses
Find an online job, or create one for yourself, so that you can earn cash from your laptop
Downsize your lifestyle and your costs in order to save more cash for the future
All of these financial steps will enable you to attack your university course with additional gusto, enabling you to feel free from concern about the financial aspect of your momentous career change.
Getting onto a Course
There are several course options for you to consider when you're looking to become a nurse. First and foremost, there's the 'traditional' course, which you'll attend by living on campus, and you'll be tied into for a number of years. There are also part-time courses, which enable you to learn alongside full-time work, and fast-track courses, which will put you through your paces in an intensive-style course.
Meanwhile, the modern era of internet learning has enabled the development of exciting online nursing courses, the majority of which you'll take from the comfort of your laptop screen. This option liberates you from many of the worries associated with relocating to a campus university – something that's especially unpleasant to contemplate for those who are no longer in the heady days of youth. You can find a selection of these courses – for both undergraduates and graduates – at Carson-Newman Online, who specializes in online nursing courses.
Studying and Learning
The process of learning in your first few seminars and lectures is an exciting step in your career move journey. Everything suddenly feels very real and attainable, and every lecture you attend, every patient you learn about, and every case study you scrutinize will all feed into your overall qualification, which you'll emerge with at the conclusion of your studies. For those who haven't been in full-time education for some time, though, studying can feel like quite a shock. As such, make sure that you:
Build strong relationships with your tutors and professors over the course of your studies
Don't feel self-conscious about asking for help and support in your studies
Take detailed notes in every lesson, in order to go over them in your own time
Flag areas of your learning that you're falling behind on, or struggling with
Take the time to chat with others on your course, who you'll be able to rely on for support
Remember that, when you're qualified, nursing in hospitals is a team occupation. In essence, everyone is supportive, and the camaraderie that you build as a unit will be part of your ongoing successes. Getting into this mindset early will only help you in your future career
Your First Job
Once you've completed your degree and you're qualified as a nurse, you'll be free to enter the job market as a professional. This is a moment to savor and celebrate: you've officially completed your career move. As there are thousands of nursing vacancies across the country – and indeed the world – you'll not find it difficult to take up your first position as a nurse in hospitals in your local area or in the area in which you're excited to live.
Meanwhile, this is the start of your next journey: your journey as a career nurse. As you work, be aware that there are various levels of seniority in nursing, and that ambitious, hard-working nurses can quickly climb the ladder to higher levels of responsibility, should they so wish. This is something to concentrate on if you're excited to contribute all your energies to life in your ward in the future.
Use the above tips to learn how to change your career, assuming a position as a nurse in the healthcare institutions near you in the coming months and years.