If you love making your own arts and crafts, you have probably dabbled in the DIY sphere. There is nothing more satisfying than creating your own items to use in your home. Useful DIY projects can not only save you money but also turn your house into a showcase of your creativity. You can really express yourself through the decor of your home.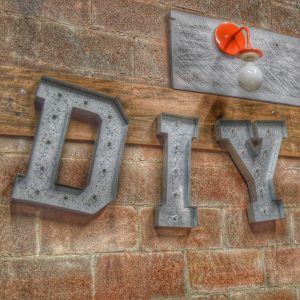 Some materials are common DIY fare. Old denim, repurposed wooden planks, and other items are used by millions of people all over the world. However, if you really want to do it yourself, you will be looking for something a little more unique. Try the following 5 weird items you can use as material for awesome DIY projects.
Shoes
Most people I know have a number of old pairs of shoes in their closets that are waiting to be thrown out. The good news is that there are tons of uses for old shoes if you are looking for DIY projects. They can become planters for gorgeous flower pots. You can use them as the basis for custom-made door stops. Or simply take them apart for materials that are more hardy than regular clothing but still malleable.
Toilet Paper Rolls
Yes, I know people are fighting over toilet paper these days. But you can use the remnants of old rolls to create some interesting DIY decor. The cardboard rolls are ready-made cylindrical shapes for cool designs, and with a coat of paint or even some varnish they will begin to look like more uplifted materials.
Light Bulbs
Modern energy-saving light bulbs are not going to be all that useful in this respect, but the old-fashioned fare are practical because of their ability to hold liquids. You can turn a light bulb into a really cool vase for a small plant. Alternatively, fill it with colored liquids as a cheap decoration that can be altered often and that you won't feel precious about replacing regularly.
Tuna Cans
I know that when you take a look at an empty tuna tin, the last thing you're thinking is that you can reuse it. It is smelly and not particularly attractive. However, with a bit of cleaning and some craftiness, you can upcycle it into a very useful material. Use it as a candle holder or the base of a planter. Or create your very own design.
Clothes Pegs
The old-fashioned wooden clothes pegs are a wonderful DIY material. You can use them in their current form or turn them into something else entirely. Disconnect the two parts or twist them into an interesting shape. The relatively soft wood feels great on the fingers, so using them to create a container or a pot for a plant makes for a pleasing experience.
As a creative DIYer, you don't need to be using the same materials as everyone else. Find your own inspirations and create items that will reflect your personality and not someone else's.