Luke Voskresensky survived four days in the Australian wilderness eating snails and sleeping in a man-nest.
I don't know how it is living in Australia. From the other side of the globe, it seems like a continent where you can't mess around. The sum of my knowledge regarding Australian life comprises seeing Crocodile Dundee in my childhood, pictures on Reddit of giant insects, and the season of wildfires that almost wiped on koalas.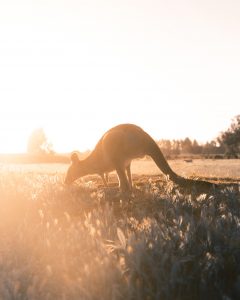 It's a desert of poisonous, vicious animals surrounded by an ocean filled with teeth. But the people who live there seem to get into hijinks. I guess if you're used to surfing with great white sharks, shaking deadly spiders out of your shoes, and having pythons falling through your ceilings, every day is an adventure.
Never have I ever; prison or outback edition.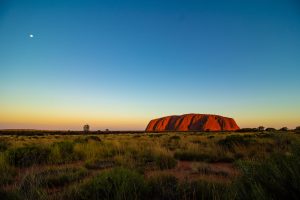 Take, for example, Luke Voskresensky. He's a 40-year-old fugitive who cut off his electronic monitoring device and disappeared into the bush last week. He was out on bail for a litany of charges, including armed robbery, aggravated assault, and stealing. I have no experience with either the Australian outback (except for the Bloomin' Onion) or prison. It's a toss-up, which I'd rather do. But you have to assume Voskresensky had some prior knowledge about prison, which is why he gave it a shot living off the land.
Based on how it ended, things couldn't possibly have gone the way Voskresenky wanted out there in the great Australian wilderness.
Cam Faust and Kev Joiner heard Voskresenky's cries for help in the mangroves outside the Northern Territory city of Darwin. They discovered the fugitive while they were setting crab traps. He was in a "nest" on tree branches about a meter above crocodile-infested waters. Dirt, mud, insect bites, and cuts covered his body.
Life-saving heroes bring beer.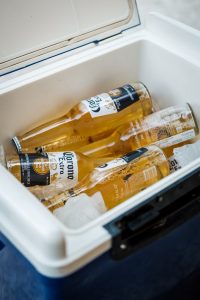 By his own account, he survived for four days, living off the land–eating snails. Oh, and he was naked, his clothes sacrificed for "bits and pieces along the way," according to the Associated Press. Did he – did he eat his clothes?
Bless the Australians' laissez-faire approach to really bizarre circumstances. Joiner reasoned about his discovery of the man, "We thought he just must have had a big night after New Year's and got lost and done himself a mischief in the bush."
Joiner and Faust helped the man into their boat. They figured he wasn't long for the world if they left him behind. Faust gave Voskresensky the shorts he was wearing and a beer.
"He looked like he needed a beer, although he was in a bad way." From this story, it's impossible to tell if Australia is fantastic or terrifying. Probably both.