And they say it highlights a bigger problem within the country.
A mixed-race couple that appeared in an ad together were forced to flee the country afterwards. The couple received racist abuse and threatening comments after their ad appearing in a supermarket chain in Ireland.
It was journalist and commentator, Gemma O'Doherty, already known for causing controversy that started the attacks with a tweet. "German dump Lidl gaslighting the Irish people with their multicultural version of 'The Ryans'. Kidding no one! Resist the Great Replacement wherever you can by giving this kip a wide berth. #ShopIrish #BuyIrish."
Since the tweet, Fiona Ryan and Jonathan Mathis, the two appearing in mixed-race ad, have said they have seen lots of other worrying and negative comments. The comments have left Ryan "physically shaking."
"When I read through them I was pretty shaken. I feared for my safety and my son's safety. It was pretty harrowing, and I don't think anyone should be subjected to that kind of online abuse," Ryan said.
Ryan went to the gardaí (the Irish police) and shared screenshots of what was happening. She was told it was a civil issue, racism against a mixed-race couple. After going in again a few days later, she was given an investigative officer. 
The couple has since left the country, and say that their experience only highlights a bigger problem within Ireland. "I was so shaken. I broke down in tears. It was the last straw and, yes, we decided we really need to lay low, to leave. We booked flights. We just thought, 'Could they actually find us if we stay where we are?'" Ryan shared with the local media. 
"If my 22-month-old son has to live in a country that doesn't protect his right to be who he is, then I'm not going to live in a country that does that to my child."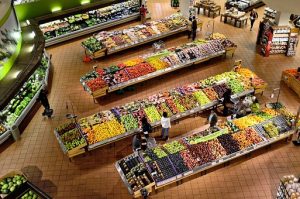 The Lidl Ireland store and other Twitter users have spoken out in support of the couple. 
"After offensive and racist tweets from Gemma O'Doherty we have decided to block and report her to @Twitter . We are proud of our multicultural & diverse team and our customers. We are proud to work with, and serve, each and every one of them. Everyone is welcome in our store."
Want to tell your strange story?
Tell us about it
and it could be featured on Oddee. You can remain fully anonymous.