It's lucky that no one was hurt from this freak accident.
It's sad to think about all the bullets in schools these days. The bullets shoot., wound, and kill people all the time.
But when this school was filled with bullets, it was for a different reason. A military helicopter dropped ammunition and crashed through the roof of an elementary school in Texas.
According to the Ysleta School District, no one was injured. The ammo box fell from the helicopter and through the roof. It also caused a power outage in part of the building.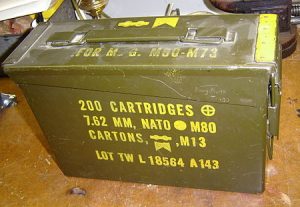 The incident happened at about 3:45 last Thursday. Because of the crash, officials from Fort Bliss will have to look into the flight patterns to assist with the investigation.
The 1st Armored Division Combat Aviation Brigade commander Col. Jay Hopkins had said he was sorry for the damage caused and that he felt grateful no one was hurt.
You don't hear about dropped ammunition and helicopters crashing into schools everyday. This is odd news.