All because of a bet, or rather, because he lost at something.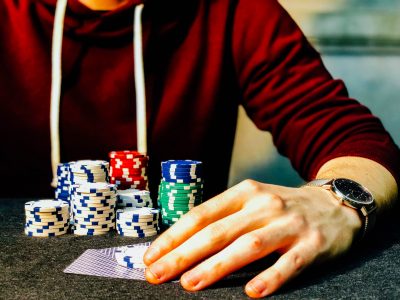 Have you ever lost a bet? Because you know what can happen with that.
The winner chooses for you to do something outrageous, crazy, or even embarrassing. And you have to do it, because you lost a bet.
And when this guy lost a bet, he had to cover himself in peanut butter and stand in the dog park. Yikes…
Dogs love peanut butter, and loved this guy, too.
When he came in last at Fantasy Football League he had to get nutty, literally. He had to cover himself from head to toe in peanut butter.
Steven Shrout, 25, decided this (last) year was the year he would start playing on a Fantasy Football League. His high school friends had been playing on a league since 2009 and he wanted in.
"It was my first year, and I didn't do any kind of studying at first. I just kind of jumped in," Shrout said.
For Shrout, it was bad luck off the bat. His top draft choice, Pittsburgh Steelers running back Le'Veon Ball, ended up sitting out the entire season. So from the start, his buddies gave him a choice.
He could pay $250 to the winning person or he could carry out a humiliating stunt.  He chose the stunt, which was to wear only a gold speedo and otherwise be covered in peanut butter and stand at a dog park. "I said, 'That's not a big challenge.' No one believed me, they're like, 'No way is he going to do it,'" Shrout says.
But he did go through with it. "My strategy was to do it as fast as possible, and hope that not many people would see me. A lot of (the dog owners) just wondered what I was doing, and then when I said I lost a bet, they all laughed."
Shrout hoped to fulfill the bet without being seen so much but of course the video has since gone viral. But he did learn a valuable lesson.
"I will [play fantasy football again], but probably not with the same guys." Good luck next time, Shrout!