But he does it for good reason, and we really can't be mad about it.
Just yesterday I wrote about a woman who fell out of the car she was riding in, all because of a Snapchat video. And today? A man riding his horse down the Chicago freeway.
What is with people these days? Oh ya, it is 2020.
It was 4:30 p.m. when police responded to the southbound lanes of the Dan Ryan Highway.
Adam Hollingsworth, 33, now known as the "Dreadhead Cowboy," is facing three charges after the incident. Hollingworth was charged with reckless conduct, disobeying a police officer and criminal trespassing.
He rode around for 30 minutes or so as traffic slowed to a halt. Illinois police and Chicago police were following close behind.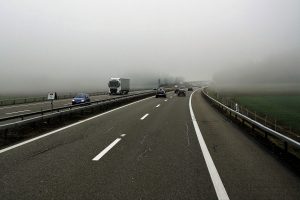 Hollingsworth and the people with him were asked several times by law enforcement to leave the expressway, and they did not. Finally after exiting at the 35th St exit, Hollingsworth was taken into custody.
Darron Luster, 55, attempted to gain control over the horse after Hollingsworth was arrested. Luster was charged with obstructing and resisting arrest.
Chicago's Mayor Lightfoot dubbed Hollingsworth "The Census Cowboy," in efforts to bring awareness around filing out the census. Hollingsworth's ride Monday was with the goal to turn more attention to the recent slaying of so many children over the summer.
"The thing is to send a message that our children are dying," activist Mark Carter said. "That there are no resources coming to our communities."
The mayor and governor are calling for funding for mental health, education and social programs and development in neighborhoods they said have been neglected.
Chicago Animal Control was called to the scene in regards to the horse. They took the animal to their facility.
The horse, named "NuNu," had multiple injuries when animal control arrived. NuNu was bleeding from the left hoof, its right hoof was injured and the right side of the horse's body had saddle sores.
Police were notified of Hollingsworth's plan on Sept. 9th. His plan was denied.
The mayor's office issued the following statement Monday.
"While the Illinois State Police (ISP) is directly leading all police matters around this incident due to the jurisdiction, Mayor Lightfoot has been briefed by the Chicago Police Department, who are assisting ISP. What is clear is that this stunt not only seriously endangered the horse but also the rider and all travelers on the expressway. There is a right way and a wrong way to call attention to issues of great importance and this stunt was decidedly the very wrong way. Furthermore, the Chicago Animal Care and Control (CACC) was on-scene arranging for the treatment of the horse which was injured as a result of this stunt and are now working to transport the animal to a temporary shelter where it can receive proper care."