Man, it seems like absolutely everybody wants to be YouTube influencer these days.
Everybody needs a hobby, no matter how inconsequential it is. And any hobby becomes infinitely more enjoyable when you can share it with likeminded people.
But in this case, sharing your hobby turned out to be the worst possible decision. An Italian mafia boss's love for his native country's cooking led to his arrest a couple of weeks ago.
Marc Feren Claude Biart, 53, is suspected of being big player in the Calabrian 'Ndrangheta crime syndicate. Italian authorities ordered his arrest in 2014 for alleged cocaine trafficking in the Netherlands.
However, Biart was never arrested. He seemed to simply vanish, leaving police no clue as to where he might be.
We now know that Biart actually moved to the town of Boca Chica in the Dominican Republic. He kept a low profile and led a quiet life, known to the locals only by his first name.
Had he kept that up, he just might have avoided the long arm of the law for good. But his interest in cooking turned out to be the harbinger of his downfall.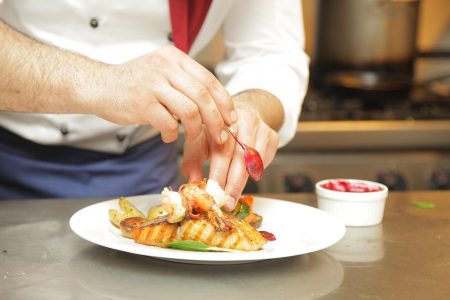 Sharing His Passion
As it turns out, Biart is an enthusiastic amateur cook. He loves Italian cooking, and he wanted to share the cuisine of his home country with the rest of the world.
So, he decided to do the same thing that every other hobbyist does these days. He started his own YouTube channel.
On the channel, Biart would share recipes and cooking techniques. At the same time, he'd extol the virtues of authentic Italian cuisine.
It doesn't seem like the smartest thing for a wanted fugitive so plaster himself onto the internet for all to see. But Biart wasn't dumb and he took precautions – he meticulously hid his face on every single video.
He might also have counted on the cops not suspecting that a mafia boss would be posting hobby videos on YouTube. He bet wrong.
Nice Tats, Man
According to Lieutenant Colonel Massimiliano Galasso of the Reggio-Calabria police, the cops never stopped looking for Biart. He may have evaded arrest in 2014, but the police had been trying to get back on his trail for past seven years.
At some point, the police became aware of Biart's wife's activity on YouTube. Apparently everybody in their household was an avid internet user.
We don't know whether the wife was posting her own videos on the platform. But, whatever the case, the discovery eventually led the cops to Biart's YouTube channel.
The police knew that Biart had in the past worked at a restaurant in Italy. Therefore, it didn't seem farfetched to them that he might've continued his hobby even while in hiding.
All they had to do now was to identify the man in the videos. But since Biart had put in the effort to conceal his face, how were they supposed to do that?
Well, he'd forgotten about one significant identifying factor – his tattoos. Biart's sweet ink was plainly visible in the videos.
The police compared Biart's known tattoos to the mysterious internet chef. After they'd confirmed that they had their man, it was simple enough to figure out where the videos had been uploaded from based on internet data.
At the end of March, the police arrested Biart in Boca Chica. He has now been extradited to Italy and is waiting for his trial.
Oh, and his YouTube channel has been taken down.
Bringing Down the Mafia
Biart's arrest is part of a large-scale international effort against the 'Ndrangheta organization. Launched last year, the program aims to disrupt the crime syndicate on every continent.
And for good reason, too, as 'Ndrangheta is one the most notorious and violent of Italian mafia organizations. It dabbles in an impressive portfolio of criminal activities, including kidnappings, drug trafficking, murders, bribing, and more.
The police effort is bearing fruit. In addition to Biart, another 'Ndrangheta boss also arrested in Portugal at the end of March.
Francesco Pelle had been on the run for 14 years. He stands accused of organizing an assassination attempt on a rival mafia boss, which failed to kill its target but resulted in the death of his wife.
Pelle is also thought to be a key figure in another feud in Germany, which led to the murders of six people in 2007.
All these arrests are leading up to the largest mafia trial Italy has seen in 30 years. A pre-trial hearing named a total of 350 people as defendants, accused of being a part of 'Ndrangheta.
How many of them were busted because of YouTube hobby videos, we don't know.