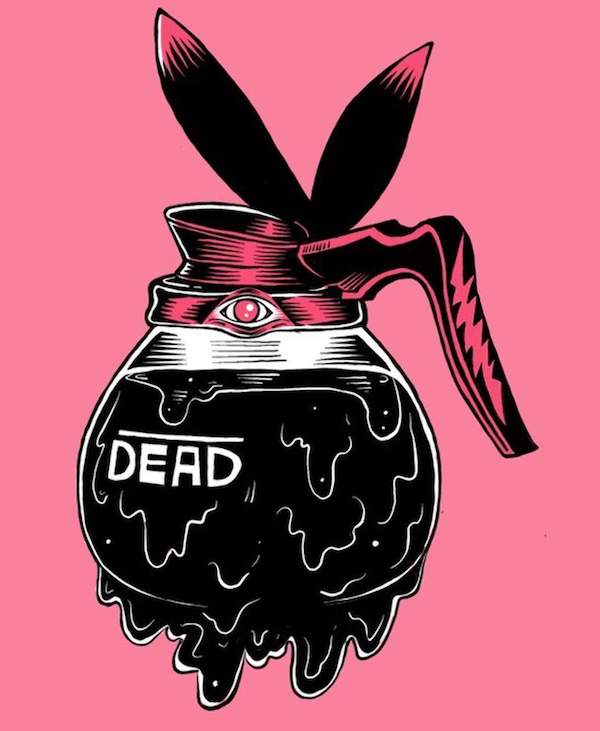 Yesterday, iconic Playboy magazine publisher Hugh Hefner died of natural causes at age 91 at the Playboy Mansion in Beverly Hills surrounded by family.
Over the years, Hefner, a proponent of free speech and a champion of civil rights, published articles by heavy literary hitters including Jack Kerouac, Roald Dahl, Kurt Vonnegut, and Norman Mailer, to name just a few. It was no exaggeration that people were "reading Playboy for the articles," but the pictures of naked women that also graced its pages didn't hurt sales either.
The magazine—and the entertainment empire Hefner built around it—was a touchstone for the American cultural revolution the 1960s/70s, but within a few years, his enterprise, while still successful, was considered old hat. He was branded by some as a male chauvinist smut peddler from an age of archaic social mores.
But in 1969, at the height of Hefner's…well, everything, CBS broadcast Playboy After Dark, the publisher's swinging variety show featuring the crème de la crème of artists, actors, beat poets, comics and musical performers the era had to offer. The Byrds, James Brown, Three Dog Night, Fleetwood Mac (pre-Stevie, Lindsey, and Christine), George Carlin, Roman Polanski, Sharon Tate, and many more all put in appearances. The vibe of the show was a look into an intimate, late night party at the mansion (despite being filmed on a soundstage a few miles away), with Hugh as the host with the literal most conducting "impromptu" interviews.
The creation of most every episode went off without a hitch. It was, as television goes, a carefully scripted fiesta with a production schedule, budget, and advertising considerations—that is, until the Grateful Dead showed up and turned the taping into a real party after a member of their entourage dosed the cast and crew with LSD.
The band's episode was recorded on January 18, 1969. Almost 50 years later, during an interview with Conan O'Brien, Dead's drummer Bill Kreutzmann regaled the tale while on-hand to promote his memoir, Deal: My Three Decades of Drumming, Dreams, and Drugs with the Grateful Dead.
As he tells it, when the band arrived at the studio for soundcheck, they became aware that the crew was acting oddly and there were more technical glitches than usual.
Kreutzmann told O'Brien he had a "strange suspicion" that Owsley "Bear" Stanley, the Dead's soundman and chief chemist, put acid in the coffee the show's crew was drinking.
Dead manager, Rock Scully, confirmed the incident in his book, Living With The Dead: Twenty Years on the Bus with Garcia and the Grateful Dead.
"This is our first encounter with any kind of network television (CBS) and Owsley…is really keyed up. This is his main chance to show the world the great Owsley's contribution to modern audiophonics. Now they'll see!… (but) they won't let him touch anything. They just want him to set it up, and then they'll mike it, and they'll do all that other, thank you. That's the way it is, by law you know, union regulations."
"He can't get his way with the sound, and he's really pissed off. Owsley Stanley, regulated to the deep recesses of the studio! I'll show them! Bear has his way with dealing with petty functionaries. He hit this big old coffee urn with an industrial dose of liquid acid and waits."
During the taping, almost everyone has at least one cup of coffee, and the effects quickly start to take hold. When "one of the bunnies begins to strip (too many cups of coffee!)," Hefner realizes something's amiss.
"'Shel! Shel!' (Silverstein, children's author/singer-songwriter and Playboy columnist) Hefner is shouting. "What's going on? This isn't in the script!' Shel soon figures out what's happening (Shel is hip), and calms Hef down: 'It's all part of the effect the Grateful Dead have on people. This is that Hippie Thing I told you about.'"
"Hef nods knowingly. "Oh well, if it's all part of the, uh, psychedelic thing, that's okay. Really neat.'"
We know—you're all wondering, was Hef ever dosed? No. According to Scully, "Hefner only drinks Coca-Colas, sealed Coca-Colas (it's in his contract)."
With the crew down to two cameramen and a barely there soundman, Owsley has to run sound, which was apparently his goal all along. The Dead played for "about an hour" and two of the songs aired—"Mountains Of The Moon," and "St. Stephen."
The interview between Hef and Jerry Garcia reveals even more. Scully said, "Hefner, sucking thoughtfully on his pipe, asks Jerry a perfectly ordinary question like 'So where do you guys see yourselves going from here?' But instead of the usual pitch ('We're doing two weeks at the Rally Room in Lake Tahoe and then on to the EZ-Boy Convention in Omaha'), Jerry gives him a long and convoluted psychedelic rap."
In the end, somehow, the LSD didn't leave too negative an effect on the show or anyone involved, and by his own admission, Hef had a hell of a great time.