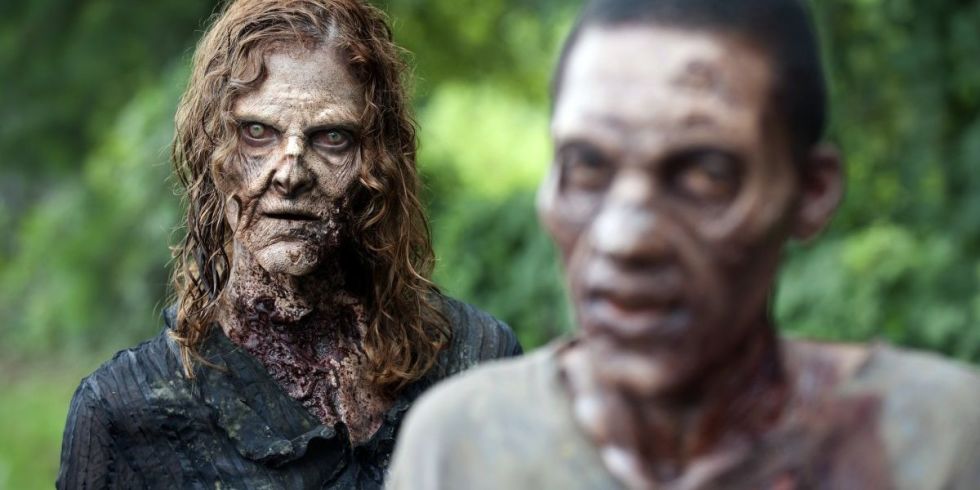 'The Walking Dead' took the entire world by storm the day it was released. The TV series inspired by the comics of the same name offered something new to a genre that was slowly dying.
Zombie movies have enjoyed cult status in America for the better part of the last few decades. In many ways, these movies are an inherent part of American pop culture and are unique to the nation. However, after waves of movies, the genre started becoming a bit stale and redundant.
Sure, there were a few good movies here and there after but as a whole, movies about zombies were slowly turning irrelevant. However, on the comic's side, interesting stories were being told through 'The Walking Dead' series but it wasn't mainstream enough to capture the attention of the masses.
But then the TV adaptation came into being propelling the genre into new heights. Today, it is one of the most highly anticipated TV shows on the planet and with good reason. Here are some amazing facts you might not have known about the iconic TV series.
1

There is not a single mention of the word "Zombie" in the entire series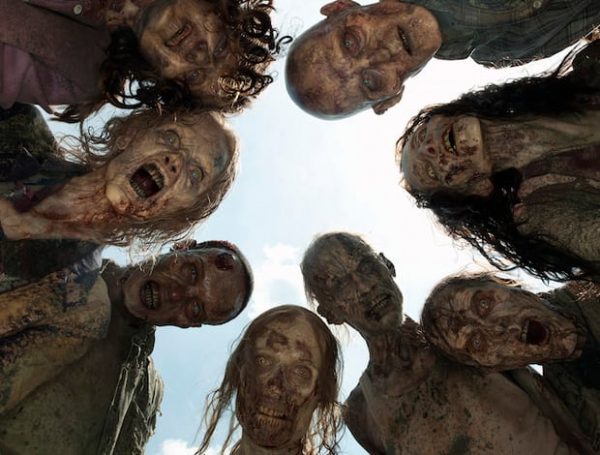 Throughout all of the seasons of the Walking Dead, there has not been a single mention of the word "Zombies". This is because the whole concept of zombies doesn't exist in the world of the Walking Dead.
According to the producer of the acclaimed TV series, this was a conscious decision to move away from the expansive world George Romero made with his movies. Instead, the undead creatures are called "walkers", "biters", "roamers", and "herds". Therefore, what the world showcased in the TV show does not consist of real world pop culture and fictional creatures that we know off. This way, what happens there feels real and inherently creates a connection to the audience.
2

Chandler Rigg's stunt double is a woman in her thirties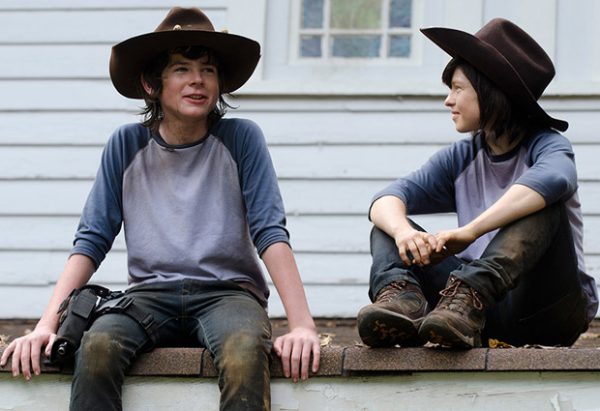 Carl Grime, who plays the role of Chandler Riggs in the Walking Dead, has a woman in her thirties as his stunt double. This is one amazing fact because at no point in the TV show would you ever imagine such a scenario. A few astute viewers may be able to figure it out but for the most of us, it comes as an utter shock. There have of course been many women stunt actors who worked for male actors before but it's still very interesting to find out such tidbits. The stunt actor's name is Emily Brobst and she was 31 years old when she started working as Carl's stunt double. Apparently, Carl's earlier stunt double was 21 year old Savana Jade Wehunt but as he hit puberty, Emily Brobst was hired.
3

Both Daryl and Merle Dixon do not exist in the comics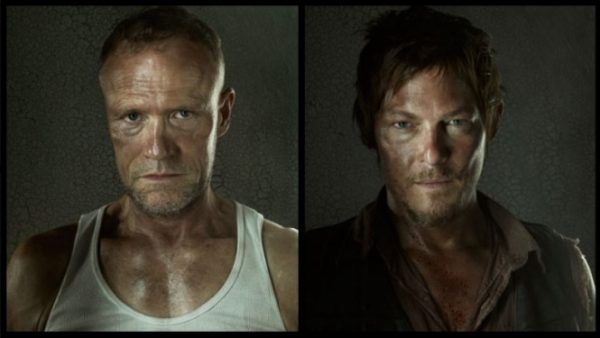 The characters of Daryl and Merle Dixon were created specifically for the TV show as they do not appear anywhere in the original comic series. Surprisingly, one of the most popular characters is Daryl Dixon who is played by actor Norman Reedus. The story behind the creation of Merle is interesting though. Robert Kirkman created Merle to create a character that would test the moral compass of Rick. Daryl, however, was just made up for no apparent reason but he did manage to become a very popular character, thanks to Norman Reedus.
4

Breaking Bad and Walking Dead might be connected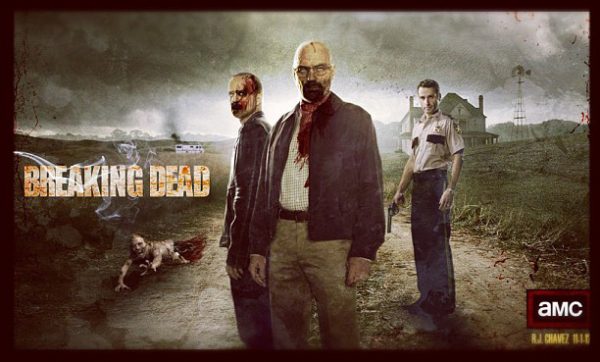 The Walking Dead has showed a number of Easter eggs related to Breaking Bad leading to many viewers speculating that both series may be connected somehow. In one episode, when Madison and Qaletaqa walk into a crowded market, you can hear the song "Negro y Azul: The Ballad of Heisenberg" playing in the background. The same song was used in Breaking Bad as it told the story of a man and his meth. Cable channel AMC later confirmed that the connection was put forth intentionally. However, it was more of a nod to the ground breaking drama rather than a direct connection to the same universe. The show also featured other Easter eggs such as the Dodge driven by Glen in the Breaking Bad appearing in one of the episodes. Many speculate that Breaking Bad might be a prequel to the Walking Dead but as of this moment, it's all just theories.
5

Norman Reedus ironically got bitten by a fan at Zombie Con
The popular Walking Dead actor actually got bitten by an obsessed fan at Zombie Con in 2015. The convention was held in New Jersey and it had Norman as a guest due to his involvement in the popular zombie TV show. Due to this incident, the woman was banned from any and all future Walker Stalker conventions and events where Reedus would be present. But the ban was soon followed by an apology on Instagram with a caption that read, "Finally got to meet the love of my life, and get banned from the rest of CON and lose two more $100 photo ops with him because I lost my mind… Got so excited standing beside him…& just turned my head and bit him! I don't know what came over me. It wasn't my intention to hurt him. I'm sorry Norman!" Wonder what would have happened if it was a popular vampire based show?
6

Lauren Cohen was pulled over by a cop while wearing her character's bloody attire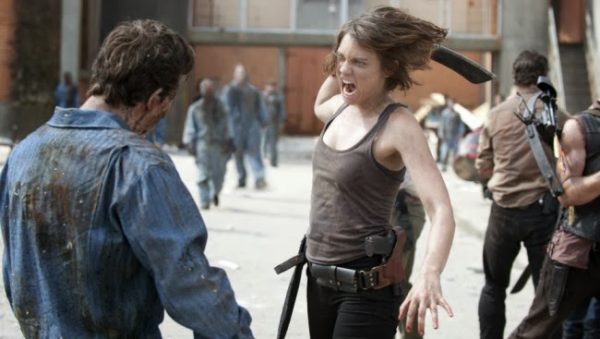 The ever so gorgeous and talented Lauren Cohen has had one of the most surreal experiences amongst the Walking Dead cast. There are times on any TV show when actors and actresses may have to leave the set in makeup and costumes. On one such day, Lauren Cohen was driving back home when she saw that a police officer was on her tail. She then realized that she hadn't changed and was still in the visual appearance of her character. She had dust all over her and even fake blood and twigs. If you have ever seen the Walking Dead, you can imagine what she would have looked like. She even held out her script towards the officer who was walking towards her. Luckily, the officer didn't give her a ticket and merely asked her if she was single. Was it her beauty or all the dust and twigs? No one knows….
7

The world of Walking Dead isn't that big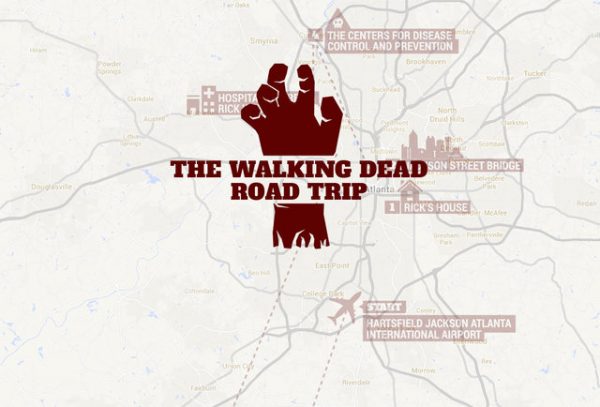 Though the theme of the Walking Dead series is an almost post-apocalyptic one, the world depicted in the show isn't that expansive. All of the seasons so far have centered around or near Georgia in the series. The reason for this was explained by Robert Kirkman who said that he was never interested in setting an urban backdrop for the show to avoid involving politicians like the President and government organizations like the CIA. He wanted to show a more intimate story about ordinary people, their struggle and their fight for survival. It gives the show an edge that most other shows just don't have.
8

The many cameos of the one and only Greg Nicotero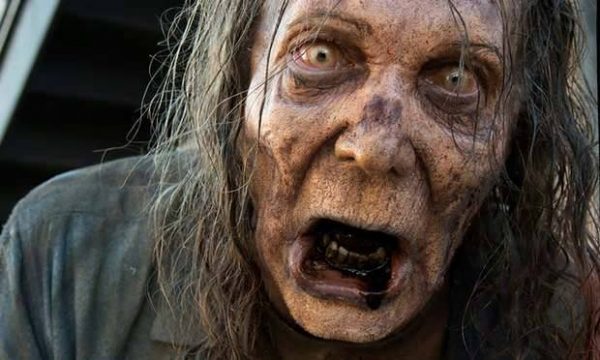 Greg Nicotero is not only a well-known special make-up effects maker but a prominent television producer and director. His first big job was working on special effects make up in George. A. Romero's "Day of the Dead". He later started his own special make-up effects studio and worked on many commercial projects, even winning an Emmy along the way. Today, he is a co-executive producer, special make up effects supervisor and occasional director of the Walking Dead. The interesting thing however is how much he likes playing a zombie in his own show. He has appeared as various zombies numerous times across different seasons. In one season you might find his severed head on a spike whereas in another you'll see him as a walker chewing on a deer in the woods. It must be pretty fun to be in his shoes.