1

Rey and BB-8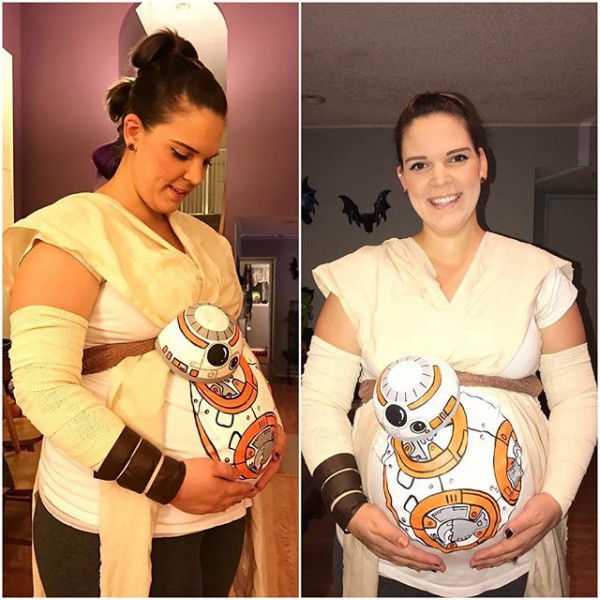 Rey and BB-8 were two of the best characters in The Force Awakens, and this is one of the best maternity Star Wars costumes here or in a galaxy far, far away.
2

Darth and The Death Star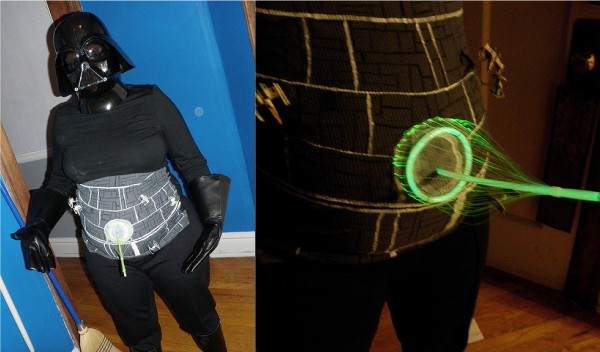 For those who prefer to live on the Dark Side, it's hard not to love this fantastic Darth Vader and Death Star costume. Best of all, the Death Star is even fully functional, emitting green lights when activated.
3

Bird Parents With Their Egg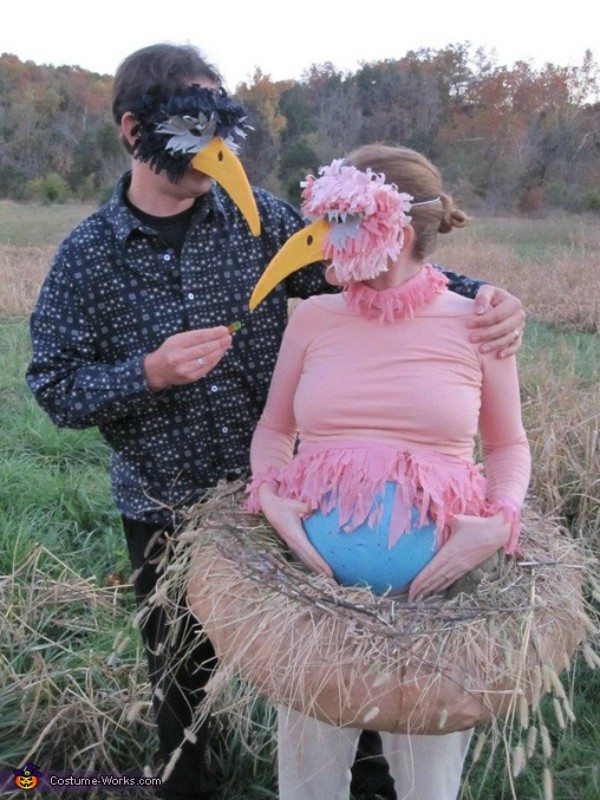 We always hear about women nesting during pregnancy, but I don't think this is what they had in mind. Costume Works user Jessica planned this idea for over seven months because "I did not want to be yet another fish bowl or a "bun in the oven." I'd say her forethought paid off!
4

The Violently Escaping Baby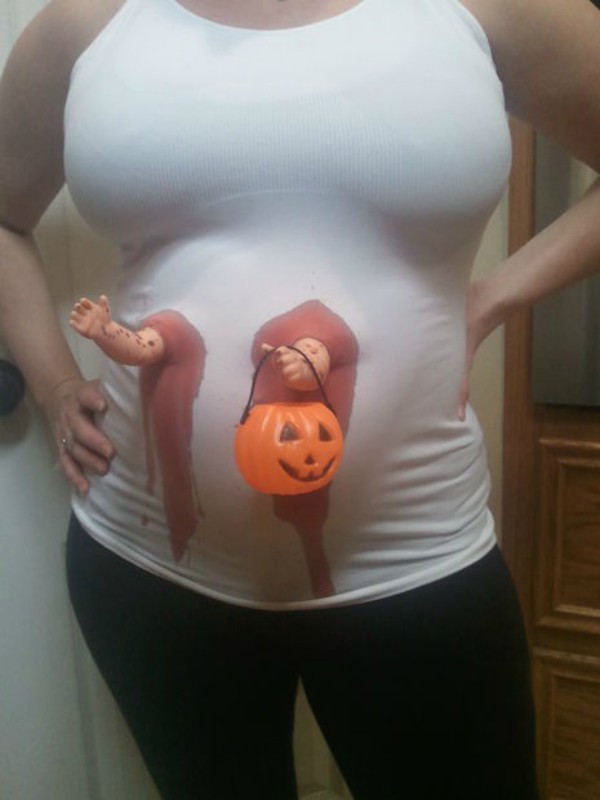 When you're 8+ months pregnant, it always feels like the baby is ready to get out, even if that means punching his way through your uterus. This gory costume demonstrates what it would look like if that happens.
5

Alien Chestburster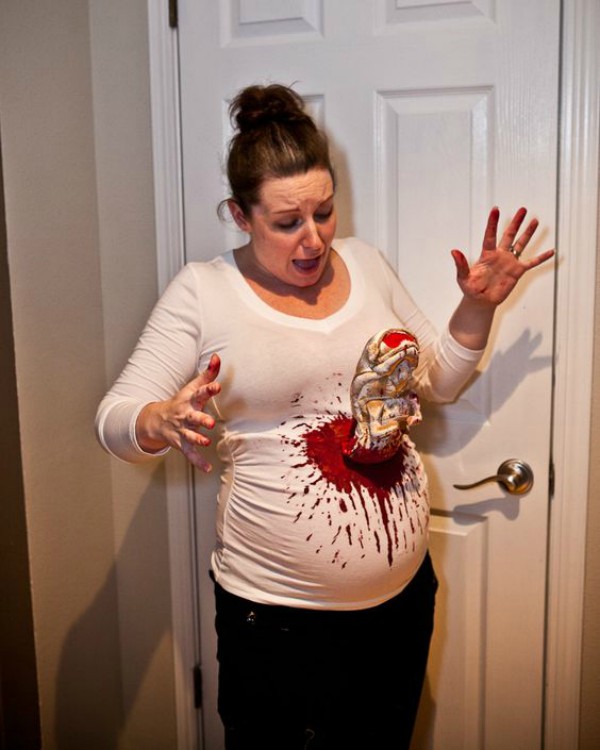 Another familiar pregnancy feeling is the idea that something alien is growing inside of you. This terrifying costume is a smart way to express that strange sense for everyone else to see.
6

Unicorn Mother
Pregnancy is hard enough when your baby isn't growing a razor sharp horn inside your belly. This costume by Instagram user lindtothesey is equal parts magical and horrific.
7

Carmen Sandiego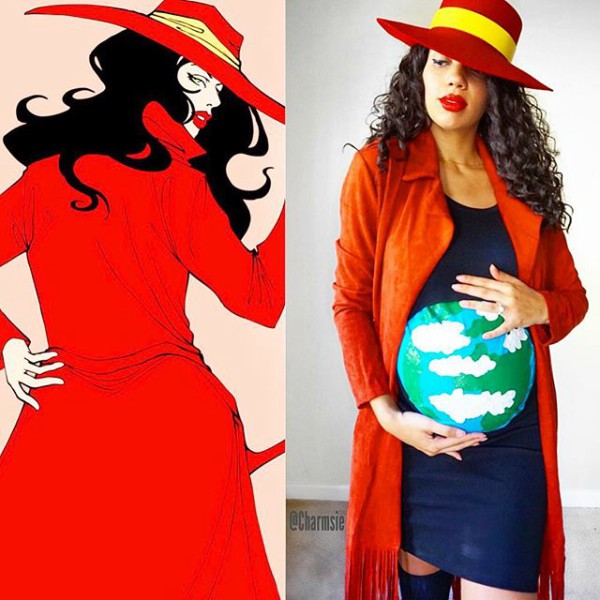 Kids who grew up watching Where in the World is Carmen Sandiego will recognize what a great costume this is. The use of her baby bump as a globe is just the icing on the cake.
8

Carl From Aqua Teen Hunger Force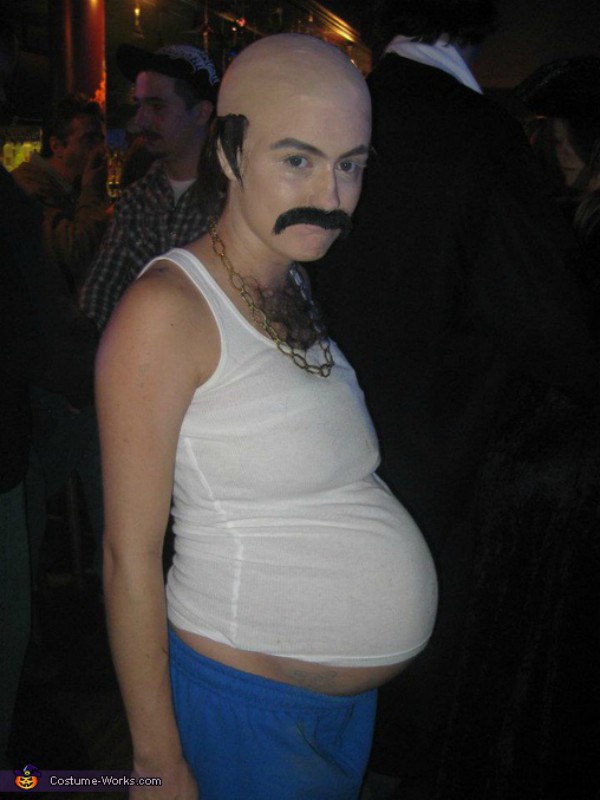 A giant belly, a tank top, and a gold chain are enough to form the basis of a Carl costume. Just throw on a mustache, a bald cap, and some blue sweatpants, and the whole look is complete.
9

A Basketball Player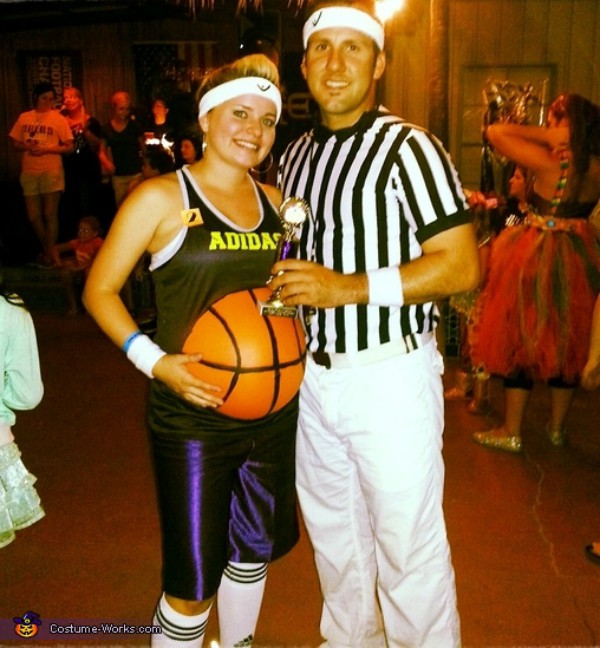 The round shape of a pregnant belly makes a great canvas for painting a basketball—just throw on a uniform with an appropriately-sized hole, a referee husband, and a trophy, and you've got the makings of a winning costume.
10

A Baseball Lover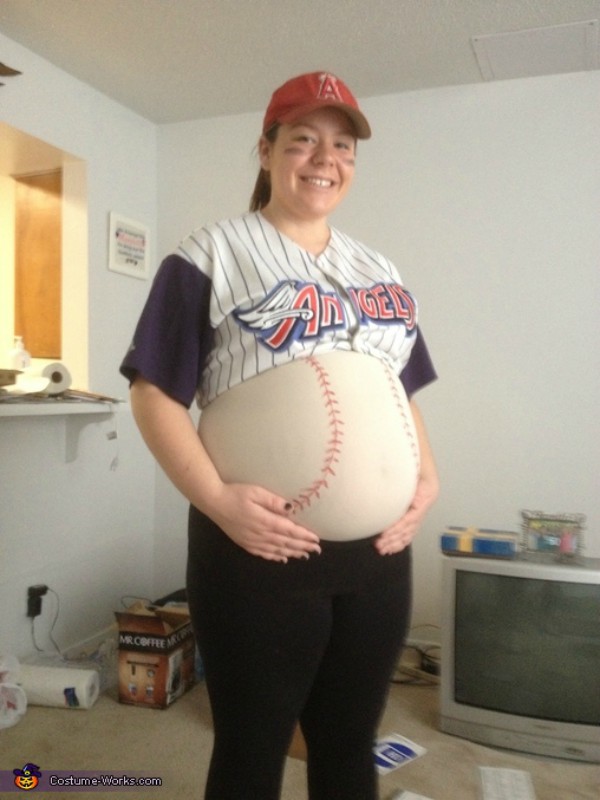 Not a big basketball fan? A pregnant belly with the right paint job can also make a fitting tribute to America's national pastime.
11

Saturday Night Fever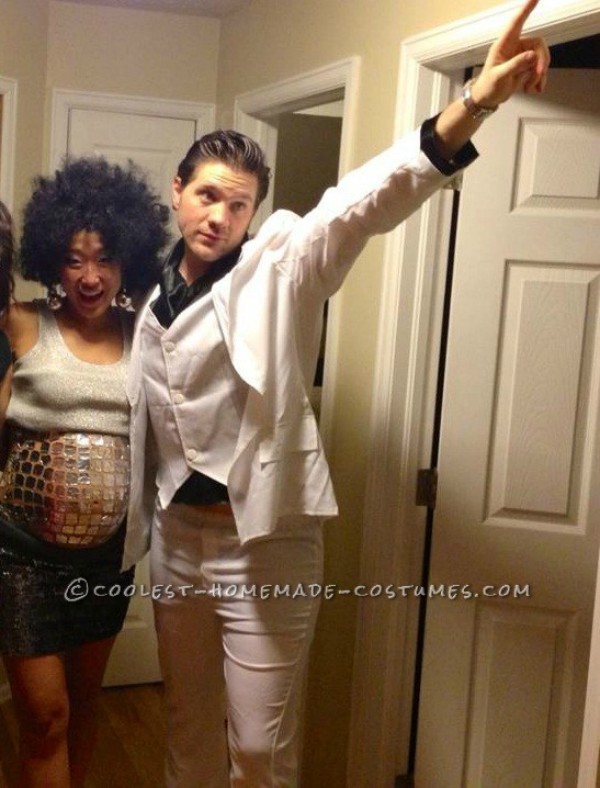 You can't have a disco night without a beautiful mirrored ball, and this fab couple is ready to boogie through the night (or at least until mama needs a nap).
12

A Massive Fried Egg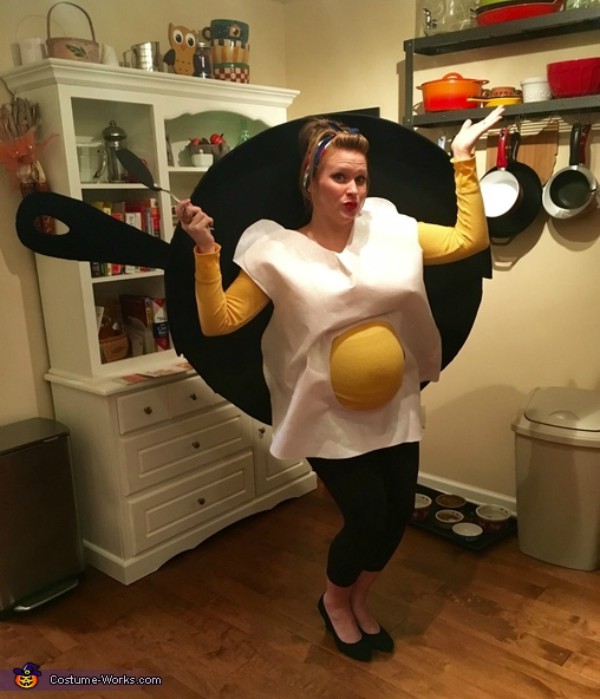 It's no yolk—this fried egg costume is a smart way to take advantage of an eggcellent baby bump.
13

Juno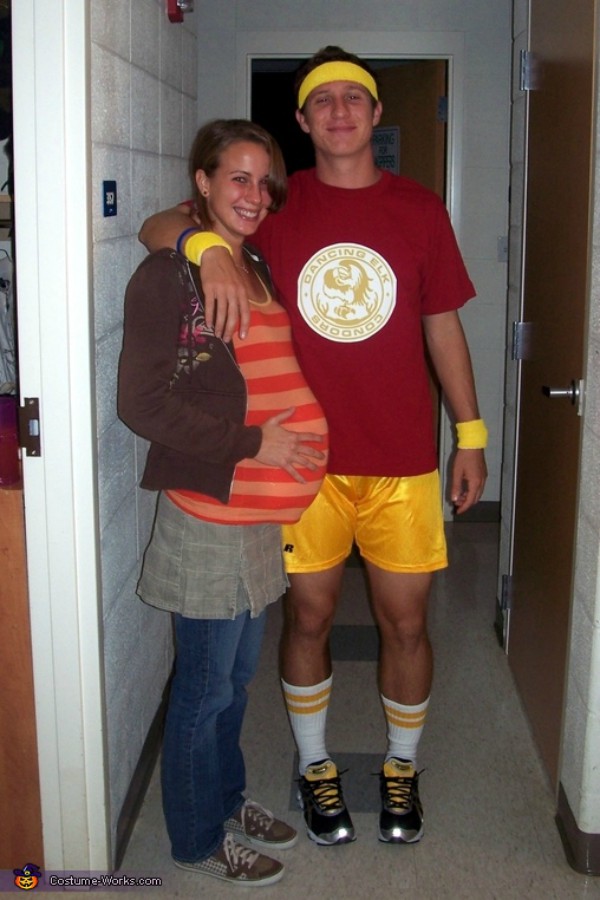 Few movies about pregnancy have connected with such a massive audience as Juno. This costume captures the pure awkward love between Paulie and Juno -though they're both obviously out of high school like the main characters of the movie.