Prepare your palate -- and your phone's storage space -- for a tasty trip out west. Here are 10 of the wildest restaurants along the West Coast you need to throw on your bucket list.
1

The Milk Bottle | Spokane, WA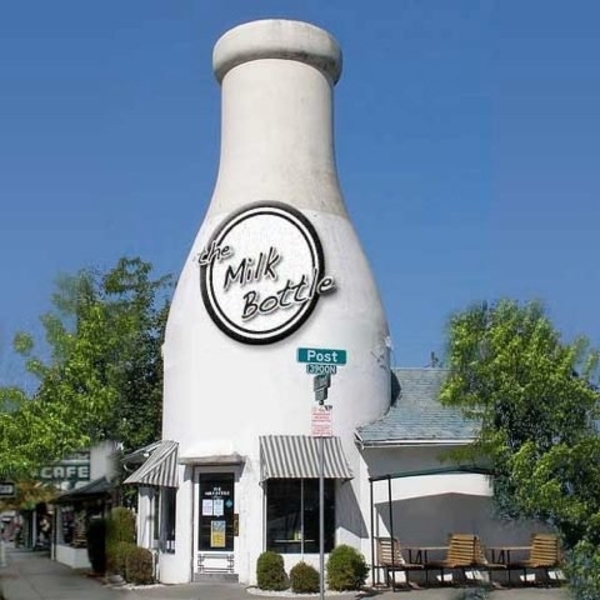 Once a creamery that sold fresh, local dairy products in 1933, the Milk Bottle is now a decadent ice cream parlor adored by all. Its award-winning ice cream is churned right in their own kitchen. In fact, all foods are made on site, from freshly cut french fries to hamburger buns made from scratch.
2

Zombiez | Vashon, WA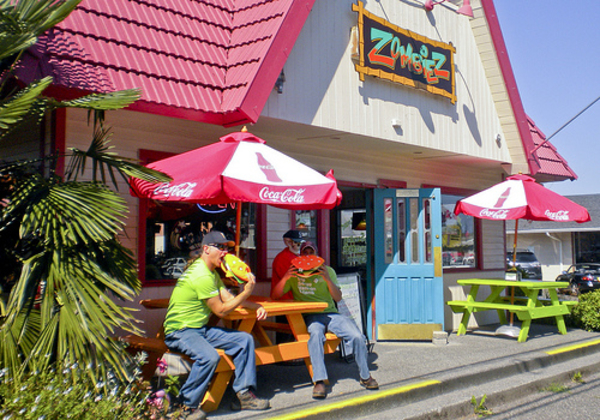 If you are a crazy fan of zombie memorabilia, this is your place. Learn some history about the origin of zombies while you dig into a Cowboy Burger. Don't forget to read their Warning sign, which will tell you what to do in the event of a zombie encounter.
3

3. Bizarro Italian Cafe | Seattle, WA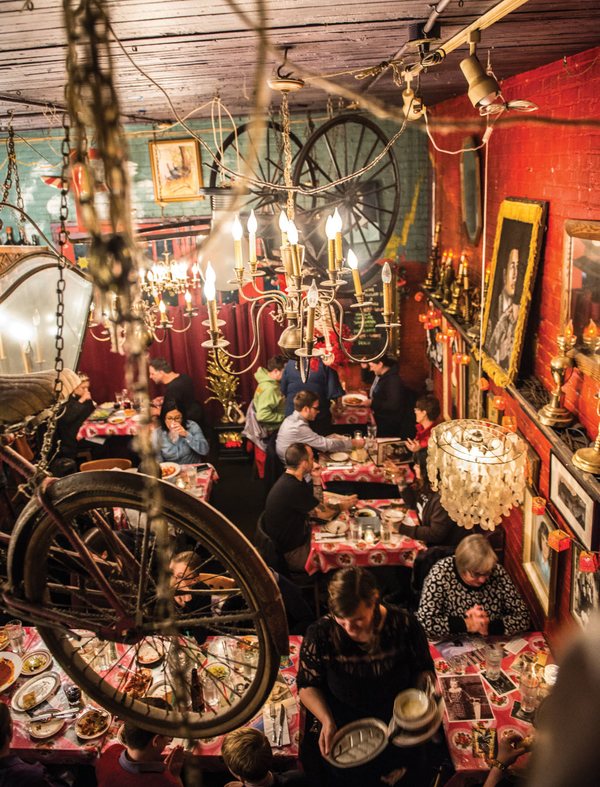 The artsy types will feel at home in Bizarro. David Nast, the original owner, transitioned this building from an auto body shop into a "bizarre" looking restaurant in 1986. Some of the most intriguing aspects of the interior are the bicycles hanging straight from the ceiling. Try out the Italian cuisine, cooked with homemade pastas and breads, while you take in the beauty of the surrounding works of art.
4

Grilled Cheese Grill | Portland, OR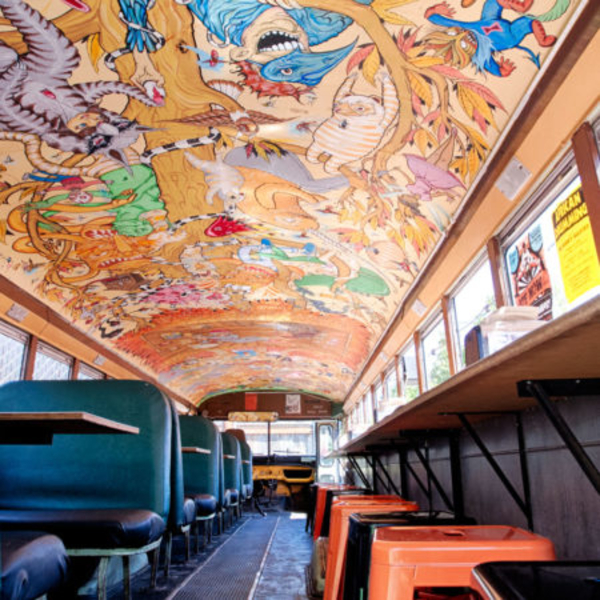 Bringing you back to childhood, you can build your own burgers here called the Preschooler, Kindergartner, and First Grader. Or, if you are starving, an already designed favorite like the Cheesus, which has replaced the hamburger buns with two grilled cheese sandwiches -- talk about worshiping cheese!
Visit the Couponsmonk to ensure you don't miss the great deal or promo that can save some bucks.
5

Cowboy Dinner Tree | Silver Lake, OR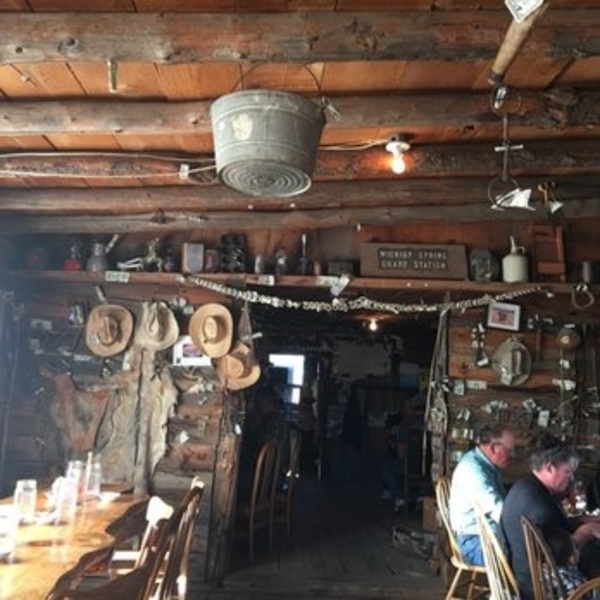 What says "west" like the Old West? This little taste of the past is a go-to destination for all lovers of Western history. Pack your bags and spend the night in one of their cabins, if you'd like to savor the experience well past dinnertime.
6

Voodoo Doughnut | Portland, OR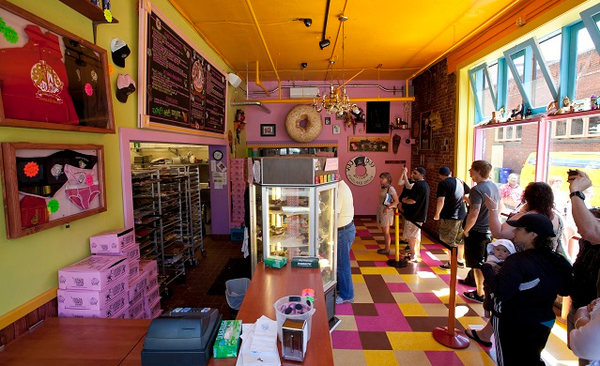 You are going to love the doughnuts decorated like voodoo dolls and some even more "adult-rated" themes like the Maple Blazer Blunt. But don't worry, there is a wide selection of doughnuts for the more plain-Jane customers, as well. Something sweet -- or salty -- for everybody!
7

Opaque | Los Angeles, CA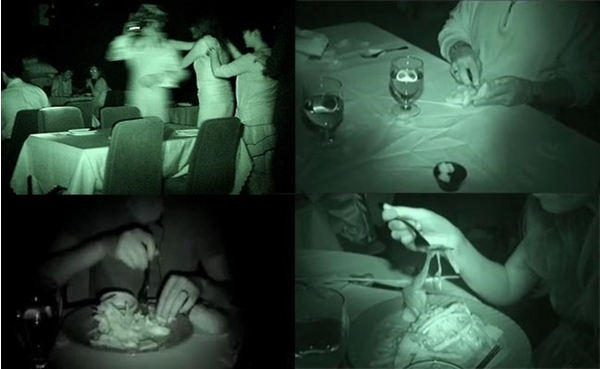 Have you ever heard that inhibiting any of the senses increases the intensity of the others? Opaque is utilizing this fact to create an "in-the-present" dining experience by having their guests eat in a pitch dark dining room. With the aid of blind servers, who are experienced in the art of living without sight, guests are guided to their seats. Customers are required to leave their phones and other belongings in the front, which proves to enhance this journey of the senses.
8

Hamburger Mary's | Los Angeles, CA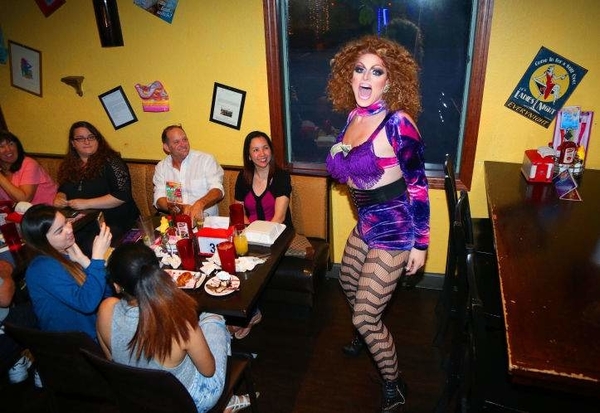 Love show-tunes and giant burgers? How about drag queens and karaoke? Well, you've landed in dining heaven. These lovely ladies will show you the time of your life with their eccentric games of bingo and trivia. You'll sing, laugh, and have a blast with a full stomach of gourmet food.
9

Cafe Gratitude | Los Angeles, CA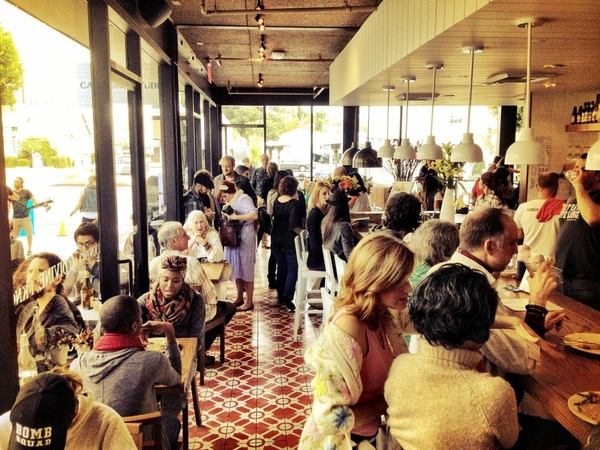 If you haven't zeroed in on things to be thankful for in life lately, you may want to make it a personal goal by going to Cafe Gratitude. After being greeted and seated by always-cheerful waitstaff, you can choose from all kinds of decadent meals on their vegan-friendly menu. Once you receive your order, you will be encouraged to tell them something you are grateful for. The goal is to ground you, and help you leave with a sense of tranquility after eating a wholesome plant-based dish.
10

10. Tios Tacos | Riverside County, CA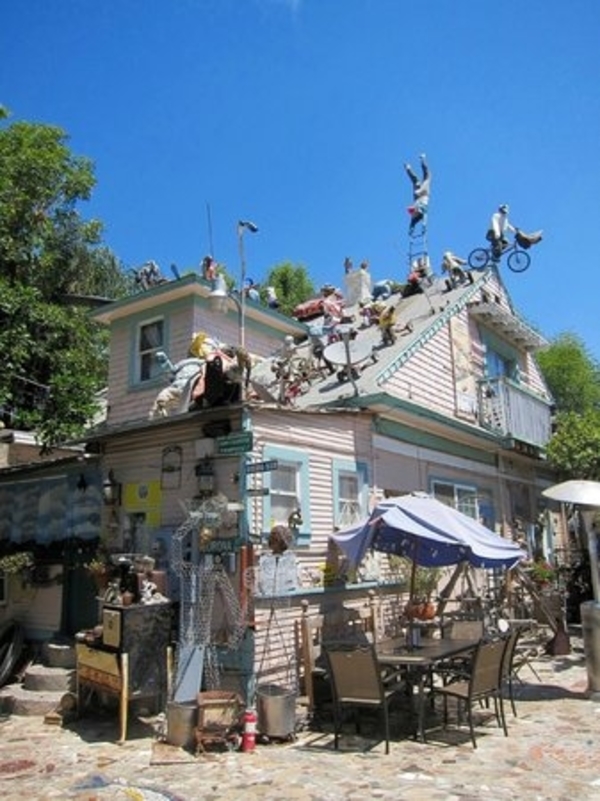 Everywhere you turn, a piece of abstract, surreal art at Tios Tacos will turn up. From bottom-to-top of the restaurant, statues made out of recycled materials stand. It would be impossible not to notice something new every time you gazed around. Feel free to walk about their courtyard of art while you enjoy a delicious taco or two.
Which restaurant pops out at you? Next time you take a road trip out west, make sure to stop by any of these places for a dining experience you'll never forget.