1

Osama Vinladen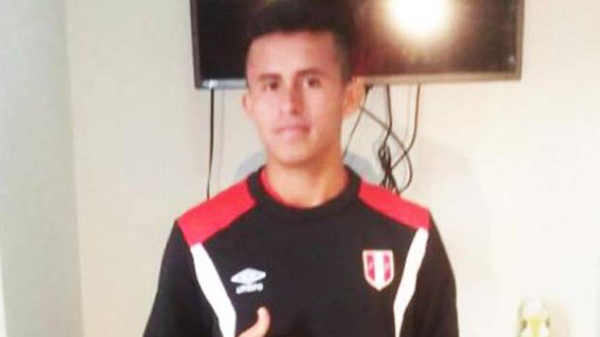 The sporting landscape has long specialized in people with unfortunate names, but perhaps never one as striking as this. A young footballer named Osama Vinladen has been named in Peru's under-15 squad, with the youngster's name unnervingly similar to Osama Bin Laden, the founder of al-Qaeda.
Far from being an unfortunate coincidence, Vinladen was born in 2002, after the 9/11 attacks spearheaded by al-Qaeda. What his parents were thinking is unknown, though there is speculation that it comes from a common practice in Peru in which parents sometimes name their children after famous individuals.
The 14-year-old's full name is Osama Vinladen Jimenez Lopez, and he says he has yet to receive an answer for why he was named as such.
2

Efmamjjasond Gonzales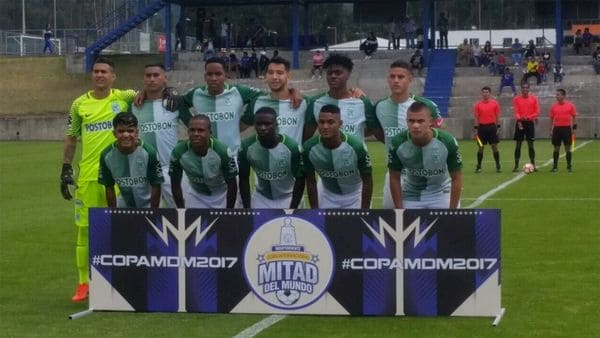 Atlético Nacional youth player Efmamjjasond Gonzáles is a promising soccer player from Colombia who became an Internet sensation after scoring for his team—that is, thanks to his unique name, Efmamjjasond Gonzales. That first name, in case you were wondering, is formed by taking the first letter of the 12 months of the year, in Spanish (Enero, Febrero, Marzo and so on). Sterling work.
Finaliza primer tiempo. Ganan los juveniles verdolagas parcialmente 1-0 a Gremio en la Copa Mitad del Mundo, gol de Efmamjjasond Gonzáles.

— Atlético Nacional (@nacionaloficial) July 2, 2017
3

Danny Drinkwater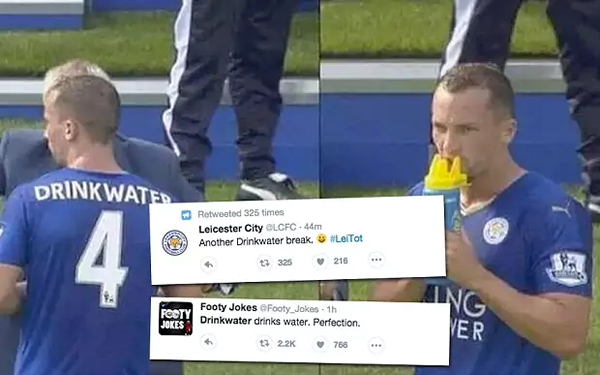 In 2015, the Premier League introduced drinks breaks, and the Internet couldn't get enough of this very thirsty Leicester City player. His name? Danny Drinkwater.
Danny Drinkwater is actually drinking water. What a beautiful sight. pic.twitter.com/ExE8EyA4aS

— TheFootballCommunity (@Footy_Community) August 22, 2015
4

Harry Bunn
Probably the most giggle-inducing name on our list, Harry Charles Bunn is an English professional footballer who began his career with Manchester City. He currently plays as a winger for League One club Bury.
5

Argélico Fucks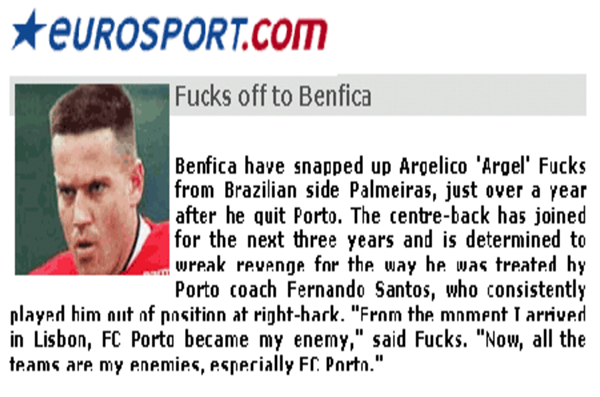 The most obscene player ever to have represented Brazil, is Argélico Fucks, a now retired Brazilian footballer who played as a central defender. Fucks played for clubs like Santos in Brazil. Often known simply as Argel, for reasons of decency alone, the defender's finest hour perhaps came when Eurosport announced the news of his move to Benfica in 2001, where he won the Portuguese league title.
6

Fabian Assmann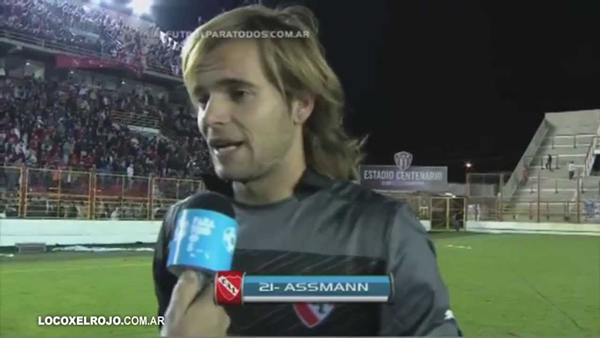 This Argentine goalkeeper attracted interest from Chelsea in 2009 as a result of his displays in goal for Independiente.
7

Mark De Man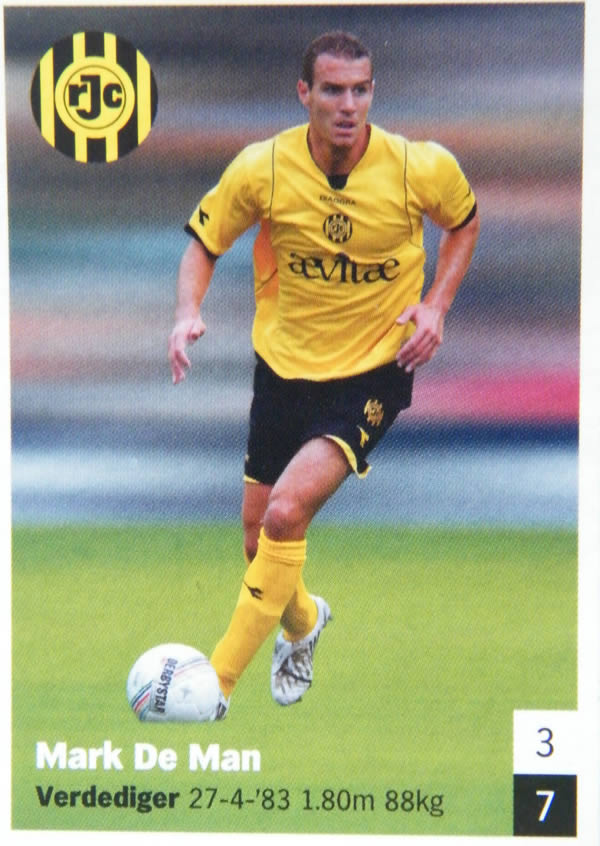 Talk about nominative determinism—Belgian soccer player Mark Lucien Julia De Man, better known as Mark De Man currently plays for Germinal Beerschot. He is most often deployed as a defensive midfielder but has also been used at center back or right fullback.
8

Stanislav Seman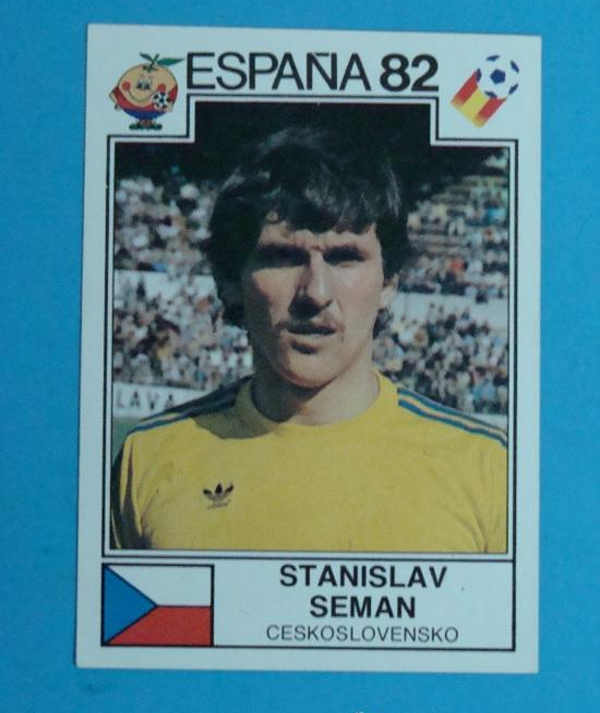 Goalkeeper, Stanislav Seman, was on the Czech side which won Olympic gold in 1980. Talk about having a very unfortunate name.
9

Danny Invincible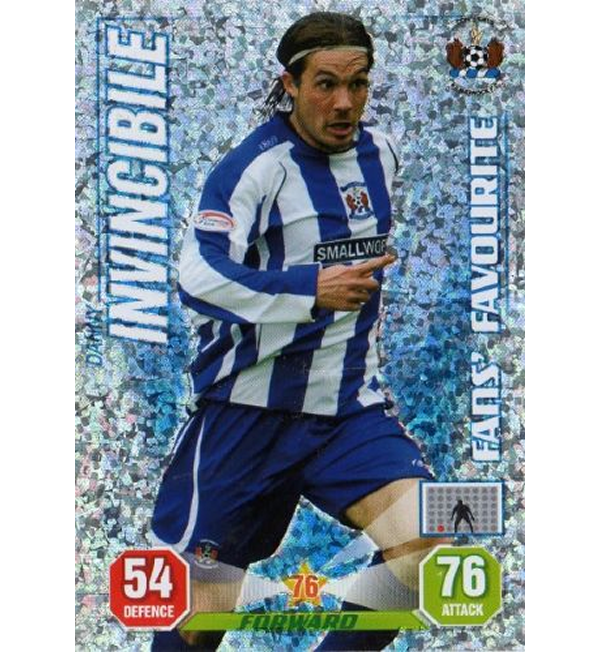 Daniele "Danny" Invincible is an Australian footballer who, unfortunately, didn't quite live up to his extraordinary name. He currently plays for Army United F.C. in the Thai Premier League.
10

Two-Boys Gumede
The highest ranking South African player with a funny name is Two-Boys Gumede.
Too few parents take the opportunity to get hyphens involved in their child's name. Gumede explained his weird name himself: "My mom always wanted a girl, and after she had a boy she thought the second time she would have a girl. When I came out, she was like, 'Oh, I have two boys.' And that's how my name came along."