1

6500 kids joyfully take on They Might Be Giants "Birdhouse In Your Soul"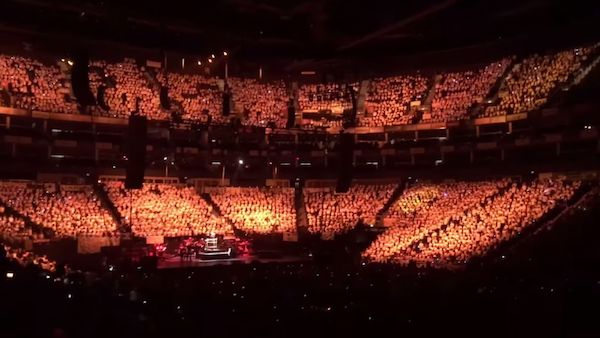 The kids are, indeed, alright. Check out a chorus of 6,500 children as they take on They Might Be Giants' "Birdhouse In Your Soul." The massive gathering took place in January 2017 at the O2 Academy in Birmingham, UK as part of a concert staged by Young Voices, an organization that brings together children's choirs to perform at some of the largest venues in the country.

2

Opposing soccer teams rally together in song after the November 2015 Paris attacks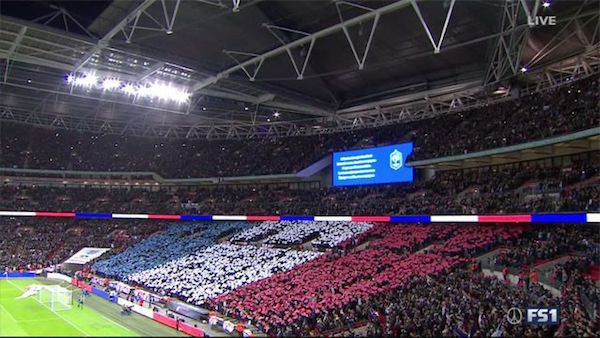 France's national anthem was a rallying call of hope and defiance against terrorism in the wake of the November 2015 attacks in Paris. At a soccer match between England and France, 90,000 fans joined in a rousing rendition of "La Marseillaise" while holding up materials that came together to form the French flag in an outstanding show of support for the country before the game at Wembley Stadium in London.

3

Thousands of Thai mourners pay tribute to their deceased king by singing the royal anthem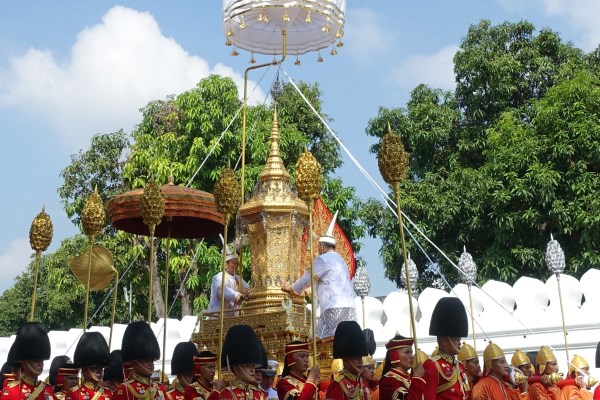 Thousands of people gathered at Bangkok's Grand Palace to sing the royal anthem in honor of King Bhumibol, who died on October 13, 2016. The majority of mourners who turned out were dressed in black and holding portraits of the late King, who was seen as a figure of unity in a country dogged by political turmoil. Attendees sang "Sansoen Phra Barami" with a 100-person choir backed by the Siam Philharmonic Orchestra.

4

A husband gifted his ailing wife with a surprise serenade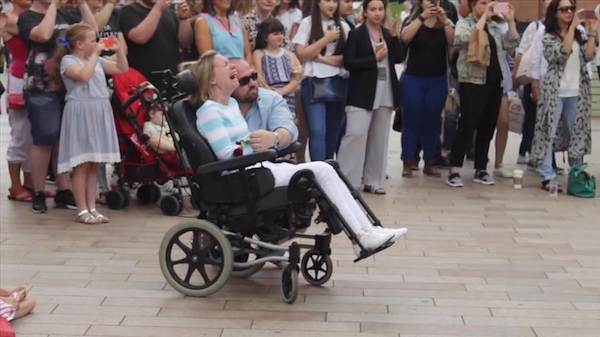 Loving husband Carl Gilbertson gave his wife Laura an anniversary to remember—he organized a flash mob in her honor in Liverpool city center in 2016.
With the help of his friend Stephanie, who is Head of Musical Theatre at Liverpool Media Academy, he had a group of youngsters serenade Laura with an acapella version of the Bruno Mars' hit "Just the Way You Are," which left Laura sobbing with emotion. (Us too!) Check out the touching video below:
5

American protesters across the U.S. broke out in song in solidarity with banned Muslim travelers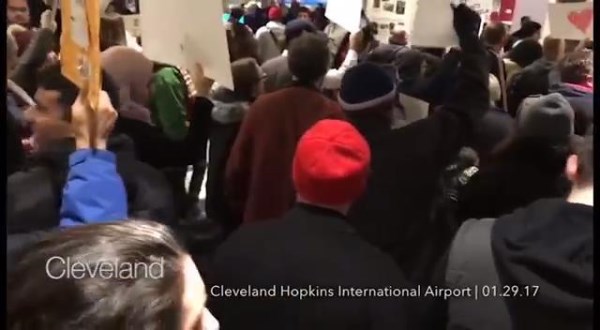 Protesters in various cities across the U.S. broke into a rendition of Woody Guthrie's folk classic "This Land Is Your Land" in solidarity with travelers who were detained under President Donald Trump's executive order, which suspended refugees as well as travel from seven Middle Eastern countries.

6

A 500-person Toronto choir pays tribute to David Bowie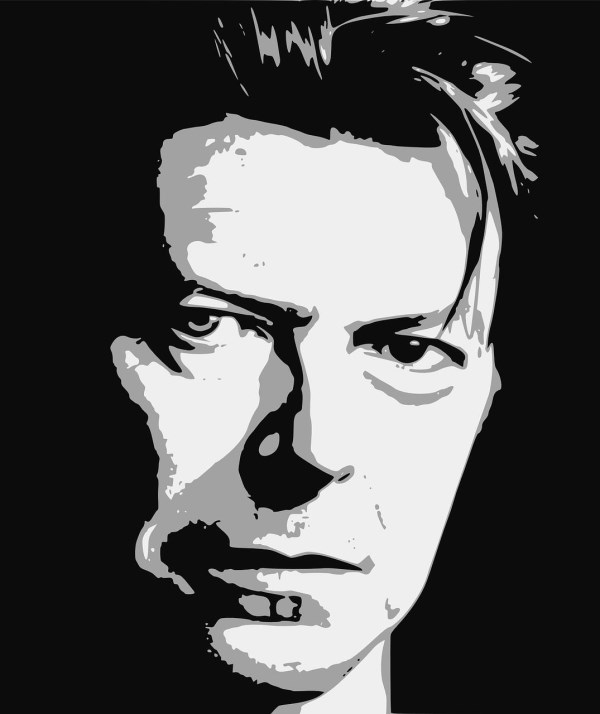 David Bowie's death in January 2016 shook music lovers around the world. One of the more touching tributes took place in Toronto with a one-of-a-kind performance of his legendary cosmic opus "Space Oddity." More than 500 people gathered in the grand atrium of the Ontario Art Gallery to belt out the classic song with the founders of Choir! Choir! Choir!, a group that brings pop music aficionados together each week in cool places to sing unique arrangements of hit songs.
7

Thousands in Mumbai belt out a Guns N' Roses song in perfect unison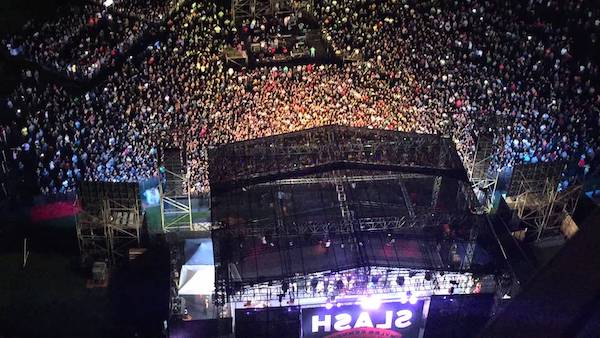 In 2015, Guns N' Roses guitarist Slash toured India for the first time, and the crowd in Mumbai gave him and his band a truly memorable welcome. Check out a sea of fans belting out the rock group's iconic ballad "Sweet Child O' Mine" in deliriously happy and perfect unison.
8

1000 Italians play a synchronized rendition of a Foo Fighters classic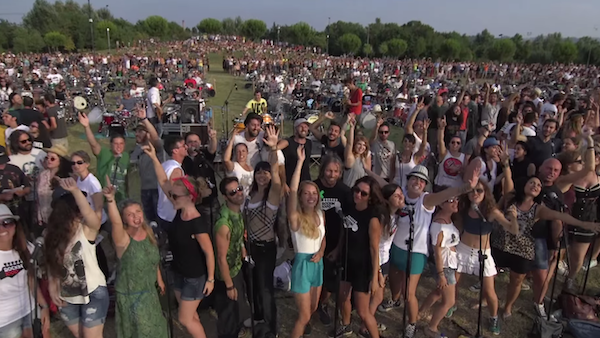 In 2015, an Italian man had a crazy dream—to have 1,000 musicians play a synchronized rendition of the Foo Fighters hit "Learn to Fly" to persuade the American band to play in his hometown of Cesena. 350 guitarists, 250 singers, 250 drummers, and 150 bassists gathered to perform the song for a video, which, of course, went viral. (And yes, Foo Fighters frontman Dave Grohl made the trip!)