1

A teen set the record for the heaviest vehicle pulled by shoulder blades

18-year-old Abhishek Choubey, from Madhya Pradesh, India, pulled a 2004 Hyundai Accent GVS 27.5 meters in 48 seconds using just his shoulder blades. He easily beat the requisite 5 meters required by Guinness World Records.
How did he manage it? With one end of the rope tied around the front of the car and the other fixed with a hook on a wooden block which he grabbed between his shoulder blades. He tugged the car without the help of any other body part. He said it was his "childhood dream to be a Guinness World Records holder." Hey, whatever makes you happy, right?
2

A red cabbage was crowned king at a giant vegetable championship in the UK
Records are made to be broken—even if it takes 91 years. Competitive vegetable grower David Thomas walked away with the prize for heaviest red cabbage at the UK's National Giant Vegetables Championship at the Malvern Autumn Show in September 2016.
Thomas said he was "very proud" of his 23.2kg entry and said the cabbage took "hours of work" to create. He already holds the official world records for the heaviest parsnip (7.85kg) and heaviest cucumber (12.9kg), which were both broken at the same show in previous years.
Mr. R Straw set the previous world record in 1925—his red cabbage weighed 19.05kg. Thomas' record is yet to be verified by Guinness.
3

A Belgian man builds the world's heaviest rideable bicycle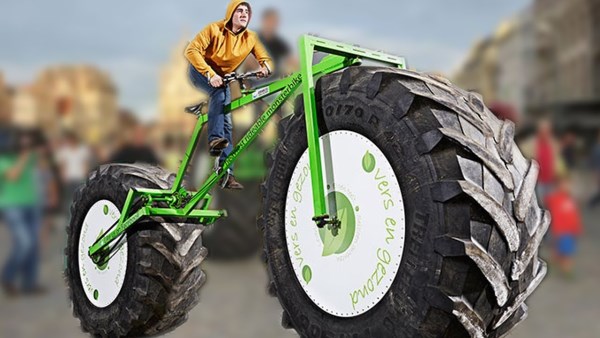 In March 2016, Belgian engineer Jeff Peeters set the Guinness World Record for the heaviest rideable bicycle in the world—1,895 pounds and 15.6 ounces.
To officially break the record, Peeters had to ride the bike in a straight line a minimum distance of 100 meters, or 328 feet, which he did with ease—turning, on the other hand, proved difficult. To see him in action, watch below.

4

The world's heaviest earthworm was killed for science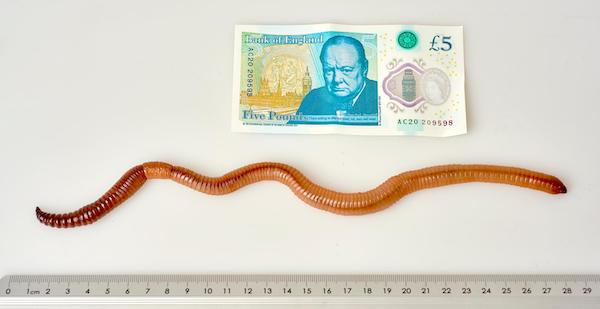 Poor Dave. He never stood a chance when Paul Rees' stepson George discovered him among his vegetables in England's Cheshire County.
The father/son duo couldn't believe their eyes and sent Dave to London's Natural History Museum. He is the longest earthworm recorded in the United Kingdom—almost 16 inches—but it's his mass that impressed scientists. He weighs nearly an ounce, twice as heavy as any other wild earthworm ever seen. (That's about the weight of a small chocolate bar.)
Alas, Dave was killed for science, but his body is now on display as part of the museum's collection.
5

A Sikh man dons the world's heaviest turban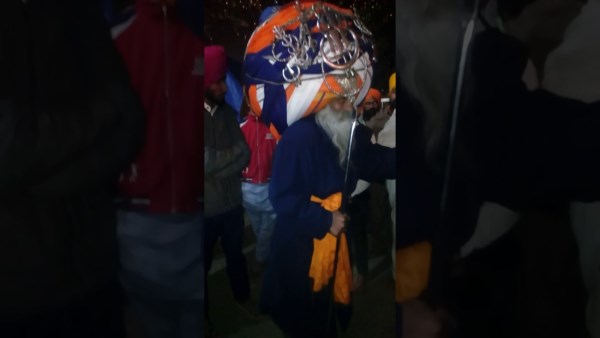 63-year-old Avtar Singh Mauni is on his way to a world record for the wearing the world's largest turban. His headgear weighs a whopping 100 pounds. When unwrapped, it's the length of 13 Olympic swimming pools!
The turban about the weight of a moped, and takes Avtar Singh Mauni 6 hours to wrap. He cannot get inside a car with due to the cumbersome headgear, so he usually travels by motorcycle.
6

A parade float featuring surfing dogs is the heaviest ever made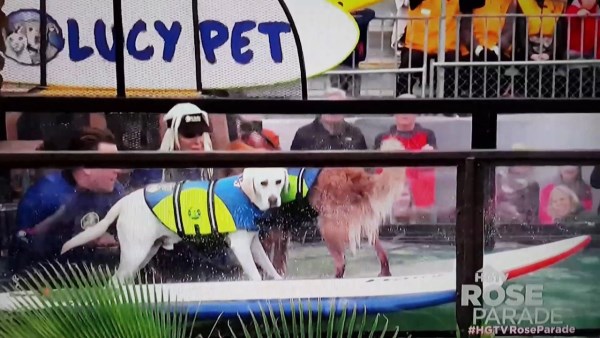 In 2017, a Tournament of Roses Parade float featuring surfing dogs set a new Guinness World Record.
The Lucy Pet's Gnarly Crankin' K-9 Wave Maker set the world record for the longest and heaviest float in Tournament of Roses Parade history. It is the longest single-chassis parade float ever created," said Guinness World Records spokesperson Kim Partrick. At 74 tons and 126 feet in length, it is the pinnacle of adorable athleticism. What a time to be alive!

7

And the heaviest users on social media are...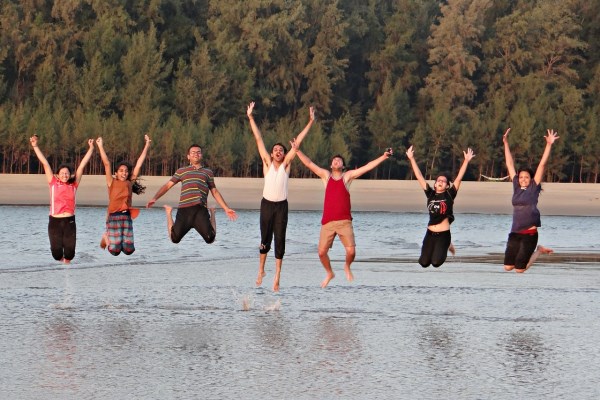 When you think of social media, you likely believe that it's heaviest users are Millennials. The 18-34 demographic DOES spend a hefty six hours and 19 minutes per week on social networks, but Generation X (ages 37-52) takes first prize, with six hours and 58 minutes. (That's 10% more than Millennials.) With all these older people conversing via the Internet, maybe kids will eventually go back to talking in person.
8

An Indian teen gave birth to the world's heaviest baby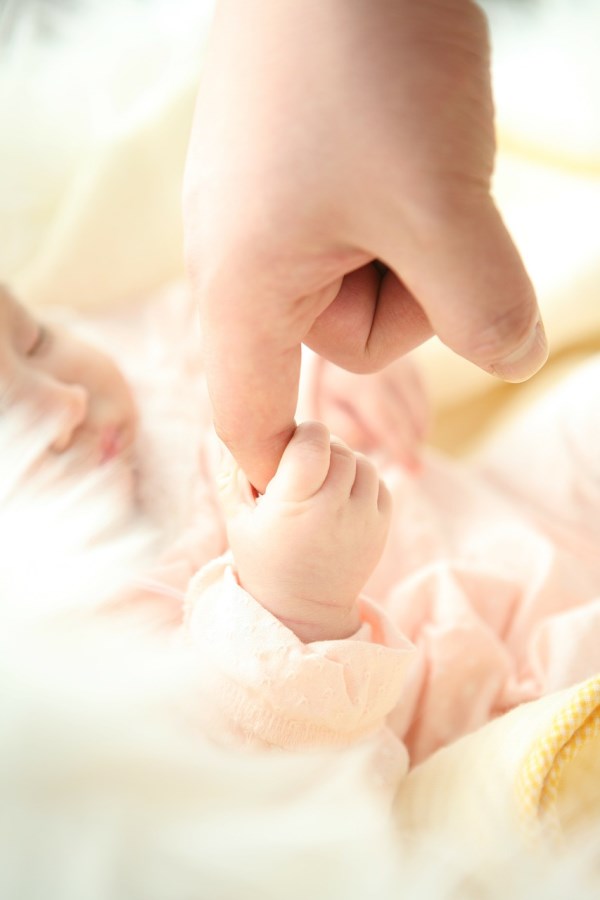 A teen gave birth to the (current) heaviest baby in the world. The little girl weighed in at 15 pounds (6.8kg) after being delivered by caesarean section in southern India. 19-year-old Nandini, who weighs 14.5 stone and is 5'9", was unaware she was carrying such a large child. Ouch!
According to Guinness World Records, history's heaviest baby ever weighed 22 pounds and eight ounces (10.2kg), and was born to Carmelina Fedele in Italy in 1955.
9

The world's heaviest woman is being flown to India for life-saving surgery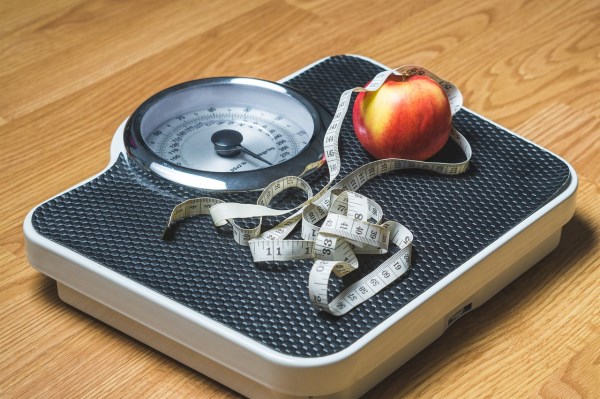 Egypt's Eman Ahmed is believed to be the world's heaviest woman—but she hopefully won't hold that title for long.
According to her family, Ahmed, who suffers from thyroid problems, weighs 1,102 pounds (500 kg). She's not left her bedroom in over two decades. Unable to move or communicate after a stroke, she spends her days trapped inside her family home, staring at the ceiling. However, thanks to a social media campaign initiated by her sister, she has hope for a better life. A Mumbai-based surgeon, Dr. Muffazal Lakdawala, discovered Eman's plight on social media and set up a fundraising initiative to fly her to India for a series of operations that will reduce her weight to below 220 pounds (100kg).