1

A reality star offends her social media followers with a controversial Nativity photo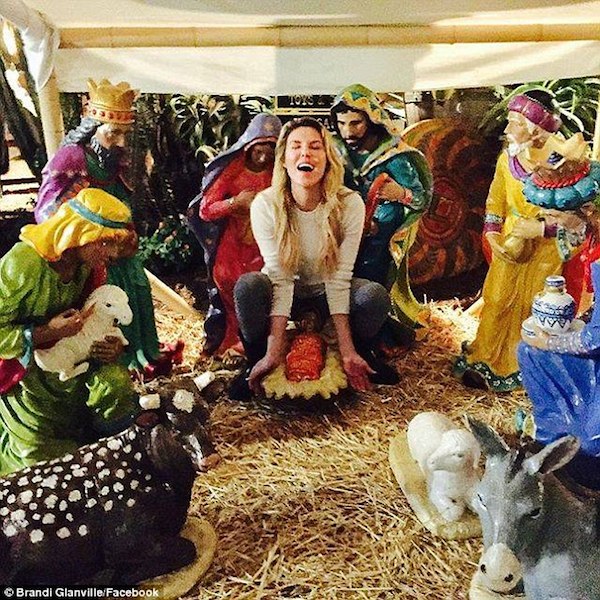 The Real Housewives of Beverly Hills star Brandi Glanville courted controversy after sharing a suggestive Nativity scene to social media.
"Never forget the reason for the season #sweetchildomine #gunsnroses #sandiego #oldtown," the 44-year-old had posted, alongside a picture of her squatting over baby Jesus in the manger, as if she had just welcomed him to the world.
Outrage at the image was swift and plentiful.
"I liked you, but this is definitely not appropriate and vile. In poor taste and offensive. Go to Church! Get some manners and money can't buy you class! Disgusting!" one woman wrote. Another added: "Brandy you look like a nice person, and that's why I like your page. But this is so offensive and out of control, (it) really make me rethink if you are crazy, or only looking for attention. Grow up!!!!!!"
Brandi deleted the Instagram photo, though she kept it up on Facebook. She followed it with a picture of herself at a bonfire with friends, requesting everyone to "calm down."
2

An Ohio man's zombie Nativity is vandalized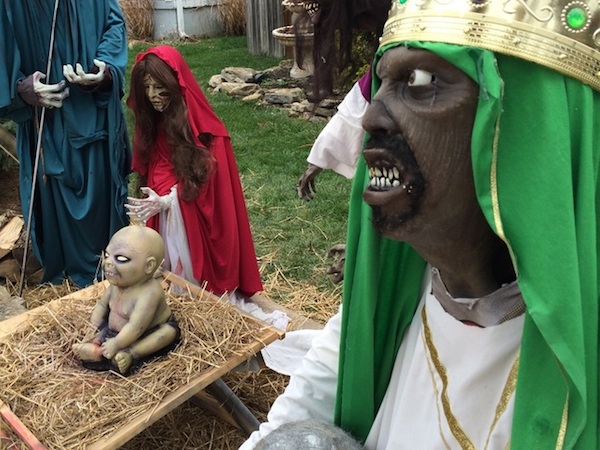 A zombie Nativity in Sycamore Township, Ohio, has caused considerable controversy, according to creator Jasen Dixon. Vandals trashed his Christmas display in the middle of the night.
"They ripped Mary's head off and flipped over baby Jesus' bed. We found him out in the yard. (They) knocked over one of the wise men and broke Joseph." Dixon spent the day putting the display back together and fixing the damaged figures.
It seems the neighbors aren't the only ones who dislike the scene, which has been in Dixon's yard during the holidays for the past three years running. The Township claimed the roof of the Nativity violated zoning laws and brought 27 misdemeanor charges against Dixon totaling $13,500 in fines, but later determined the case wasn't worth the cost of litigation.
3

The Australian Labor MP whose multicultural Nativity sparked complaints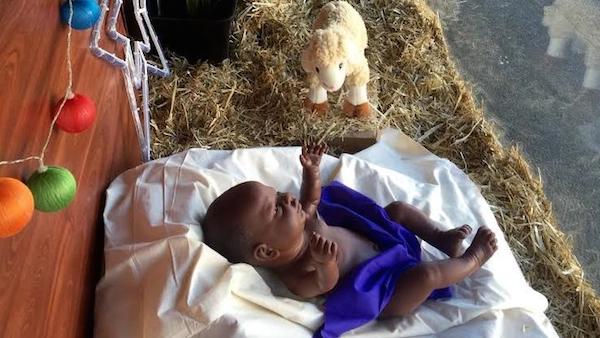 Lizzie Blandthorn, an Australian Labor MP, displayed a black doll as the infant Christ as part of a multicultural representation of the Nativity in her office window. It has been called "silly, stupid and offensive" by locals who claim the doll was "changing what Jesus was."
Despite the backlash, Blandthorn said she has received an "overwhelmingly positive" response from the public and on social media, where one woman said, "I love that you are depicting Jesus as he most likely was, considering the part of the world he was born in."
4

The Spanish sex shop owner who caused an uproar with his sex toy Nativity scene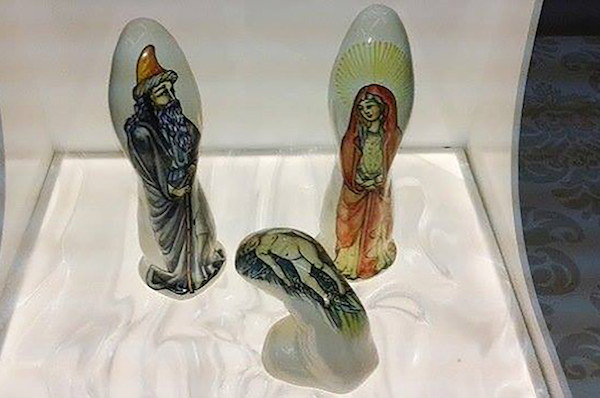 Héctor Valdivielso, owner of Non Sit Peccatum in the town of Talavera de la Reina, Spain, commissioned an artist to paint ceramic dildos depicting Mary, Joseph and the baby Jesus for his store's Christmas display. Of course, Valdivielso and his customers occurred the wrath of passersby almost immediately, some of whom scrawled "pecadores" (sinners) on the storefront. It was also boycotted by a group called the Children of the Virgin Mary.
Valdivielso removed the display and replaced it with a poster inviting people to vote on whether he should bring it back. Almost 80% of the 988 individuals who voted wanted it displayed, so he said it was "going back in the window."
5

The controversial "hipster" Nativity that sold out within a week
If Jesus were born in 2016, what would the event look like? According to the Wright Brothers (creators of the "hipster" Nativity), Joseph and Mary would be wearing skinny jeans and posing for selfies, while three Segway-riding Wise Men came bearing gifts via Amazon Prime.
The brothers, who are based out of San Diego, created the scene back in August and began selling the product, which is priced at $130 per set, about a week ago. It has already sold out, but it's still not without its detractors. Many are critical of the product for being sacrilegious and mocking the story of Christmas, but the Wrights have also been called out by millennials and hipsters who don't agree with how the Nativity characters are styled.

Hipster Nativity Set from Allison Baker on Vimeo.
6

The Nativity that features pop culture figures from 2016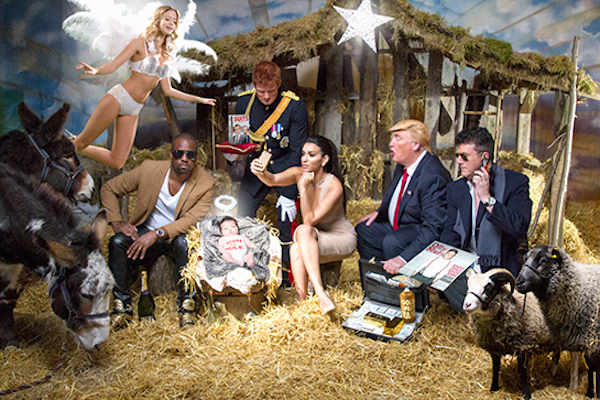 We haven't heard any real complaints as of yet, but certainly, someone somewhere will hate this Nativity scene (courtesy of Lyst, the world's largest online fashion site) reflecting the biggest personalities and trends of 2016.
Kim Kardashian, Prince Harry, and President-elect (and, apparently, Kanye West new BFF) Donald Trump are prominently featured. Kimye's baby, Saint, is laying in the manger in this interpretation, wearing a tee shirt that says "born to rule" — but that's only if Trump will let him.
7

The pranksters whose positioning of Nativity figures caused outrage

This manger scene didn't start out controversial, but a few pranksters made it that way by rearranging the figures so that it looked like Mary was performing a sex act on Joseph.
The scene is set up at a Christmas market in Lucerne, Switzerland and attracts thousands of visitors annually.
Franz Schumacher, the artist behind the popular Nativity, said the disrespectful move has made him angry, adding that it is not funny that his work has been "desecrated." It was immediately put back in place by authorities.
8

The luxury handbag designer whose Nativity ad escaped a ban despite complaints
The Advertising Standards Authority (U.K.) received several complaints that a Mulberry ad— featuring a luxury handbag instead of the baby Jesus — was offensive to Christians, "undermined the central messages of their faith," and was blasphemous.
In the ad, three "wise" men are seen turning up unexpectedly to praise the gift of a Mulberry bag a woman has just opened. The company said it was clearly tongue-in-cheek when the man who gave the gift says "guys, it's just a bag."
The ASA agreed and ad avoided censure.