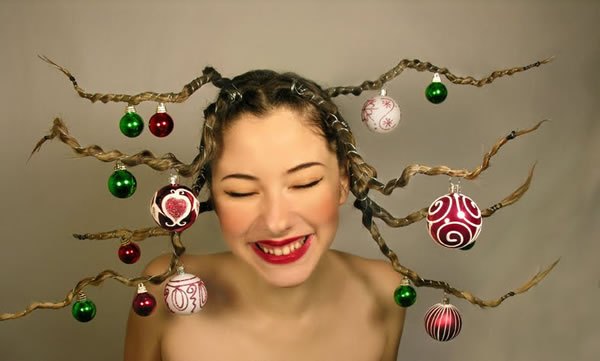 This is definitely my favorite Christmas hairdo.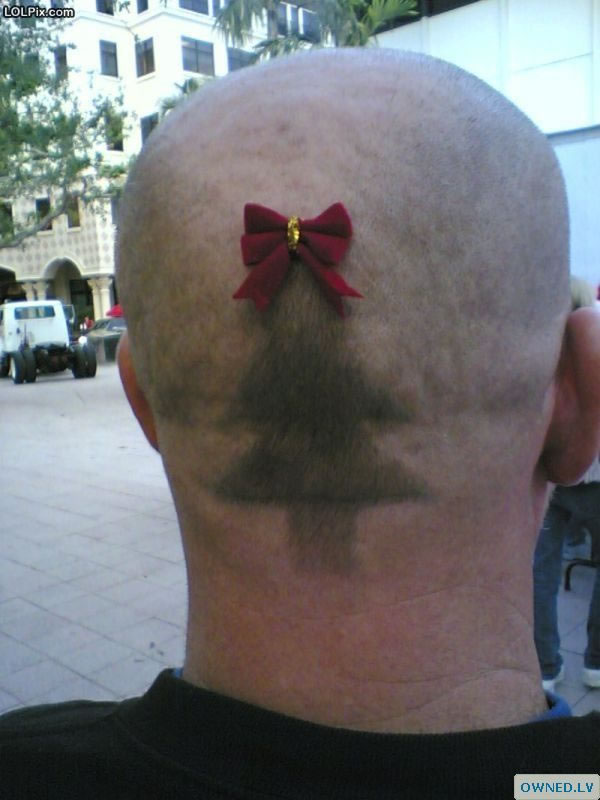 Santa Hat Hairstyle from BabesInHairland.com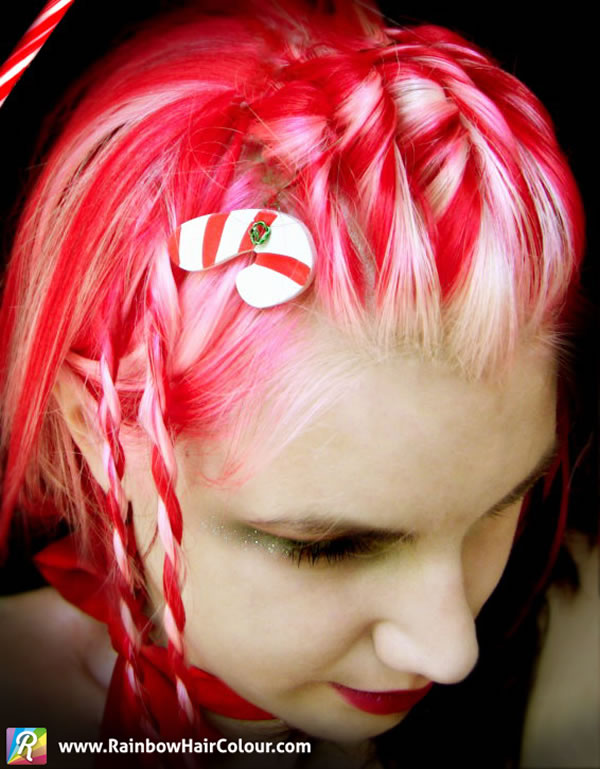 Candy cane Christmas hair. Check the source link for a tutorial if you wanna try this look out.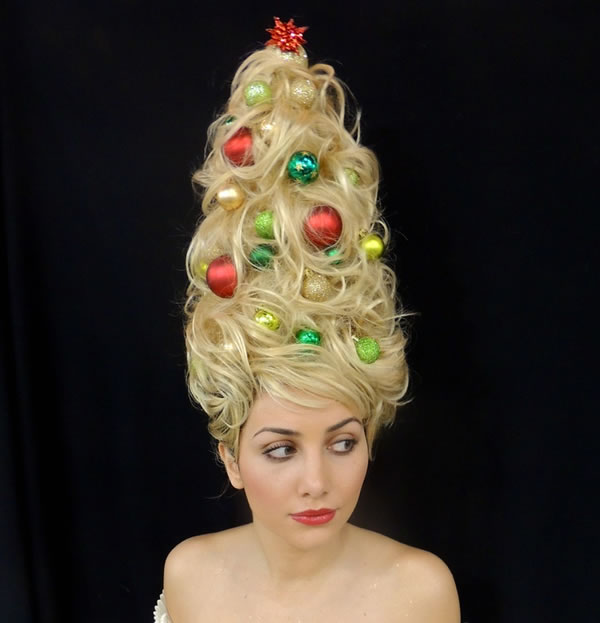 If Marie Antoniette had a Christmas Tree wig, this would probably be it.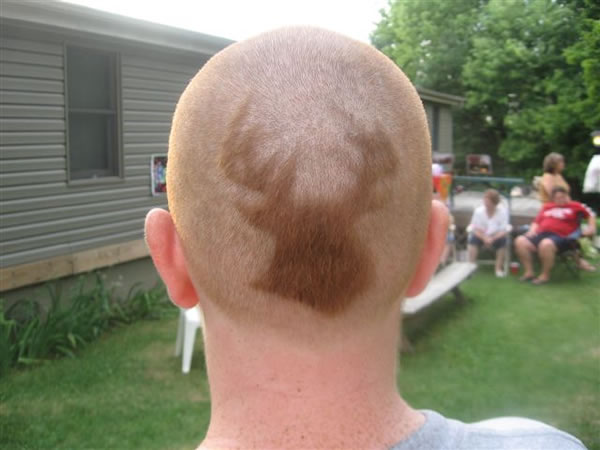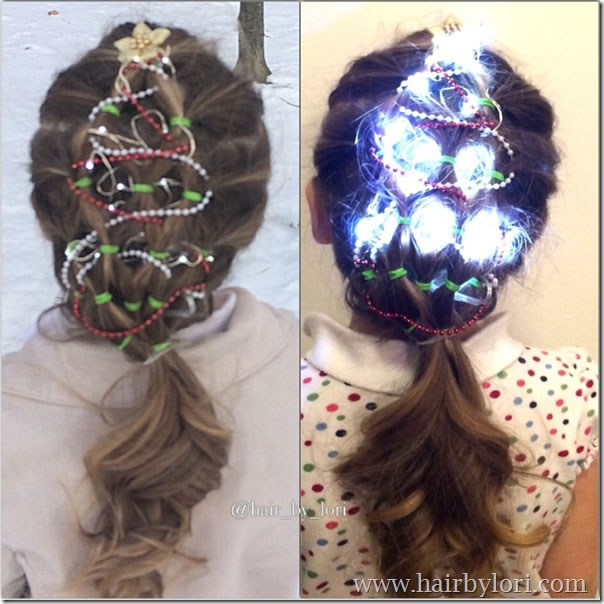 This girl went for it, Christmas lights and all.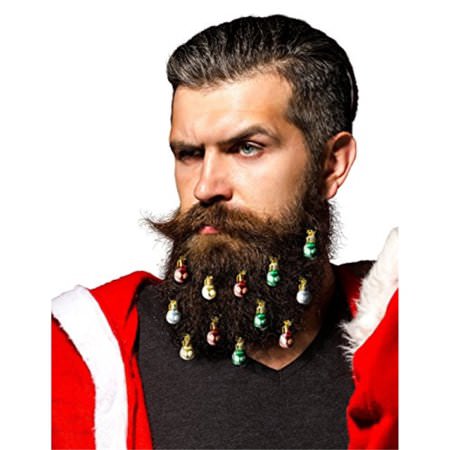 And last but not least, a full decorated Christmas beard.