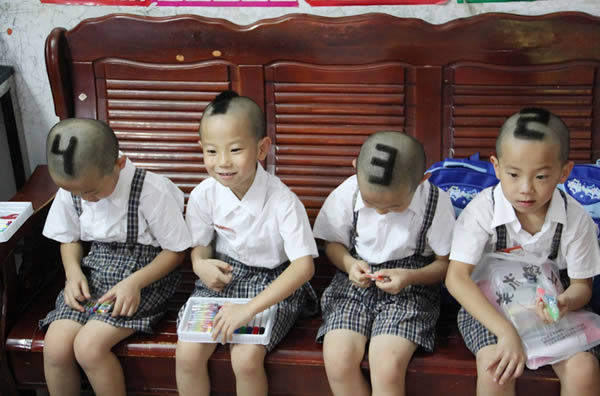 This screws them out of the best part of having a twin — pretending you're someone else and getting away with it daily.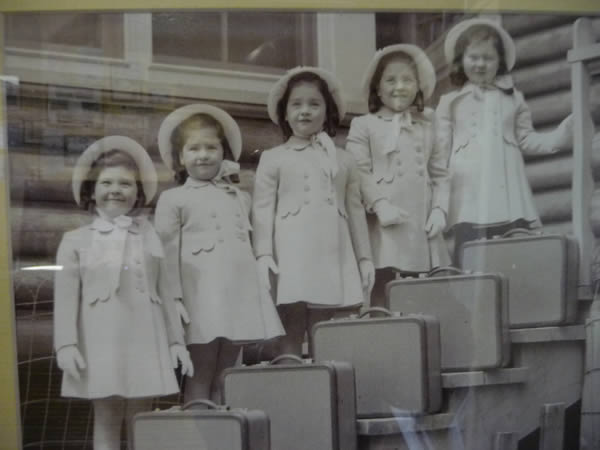 The Dionne Quintuplets are the first quintuplets known to have survived infancy. The identical sisters were born in Canada, just outside Callander, Ontario, near the village of Corbeil. All five survived to adulthood.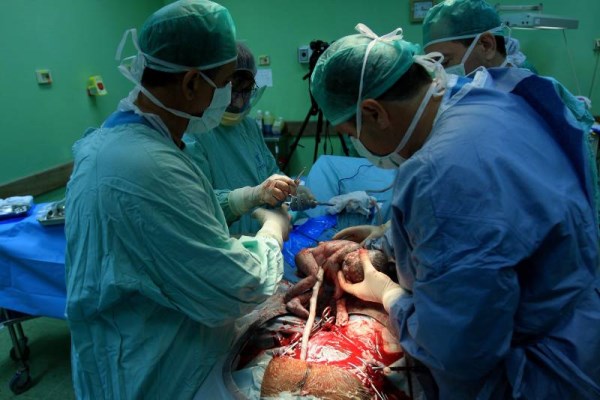 Britain's only identical quadruplets born in 2006.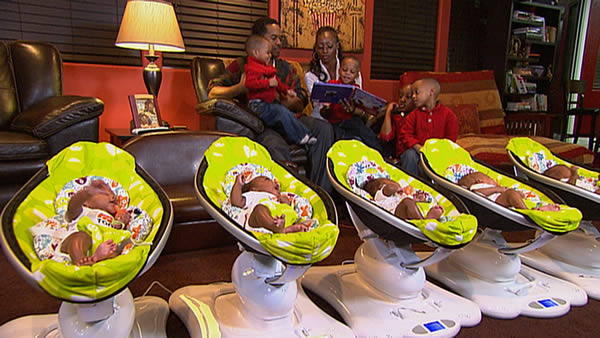 Evonne and Deon Derrico always wanted a big family. They got their wish, and then some when Evonne gave birth to quintuplets in 2013 (naturally conceived). The babies are fed 40 bottles a day, and require more than 100 diapers. They were welcomed to the family by 8-year-old Darian, 3-year-old Derek and 2-year-old twins, Dallas and Denver.
The Fischer quintuplets, born in 1963, are the first set of quintuplets born in the U.S. to survive past infancy and the Fischers already had five babies waiting for them back home!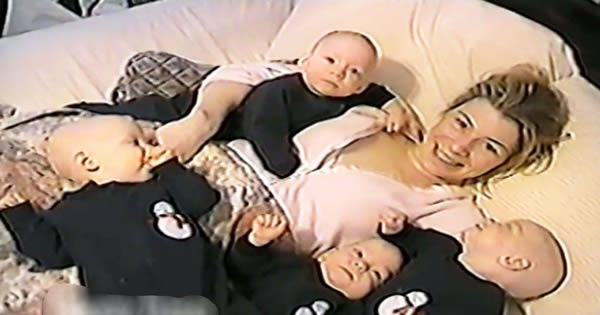 Having four kids at the same time is hard, but moments like this make it all worth it.
The hardest thing about having quadruplets is putting them to bed. These lucky parents don't seem to share this problem.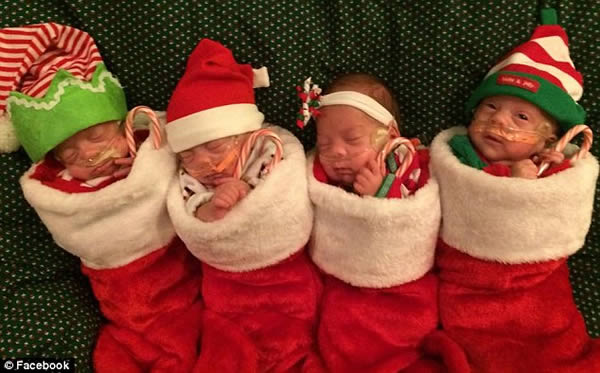 Wearing festive headgear and clutching a tiny candy cane, Alyssa, Carter, Miles, and Bentley Sallaska nestle inside matching stockings ahead of their first ever visit from Santa Claus. The four children, who were born prematurely on September 2014, were dressed up in cute Christmas outfits in the hospital where they lived since they were born at just 25 weeks.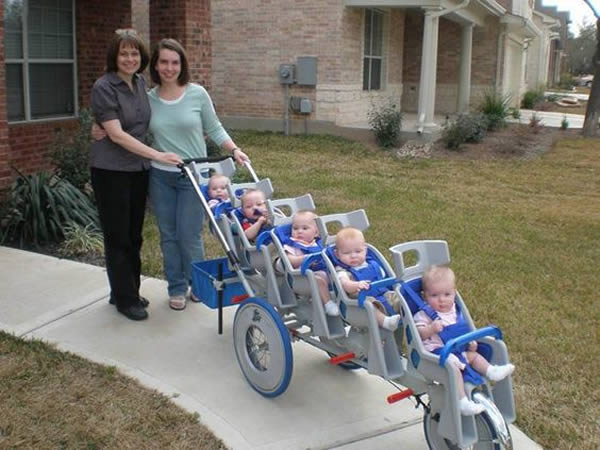 This image looks photoshopped, but it's not. The Wilkinson Quintuplets were born six weeks early, on July 31, 2007. Their combined weight, 21 pounds 7.6 ounces, broke the record for quintuplet birth weight.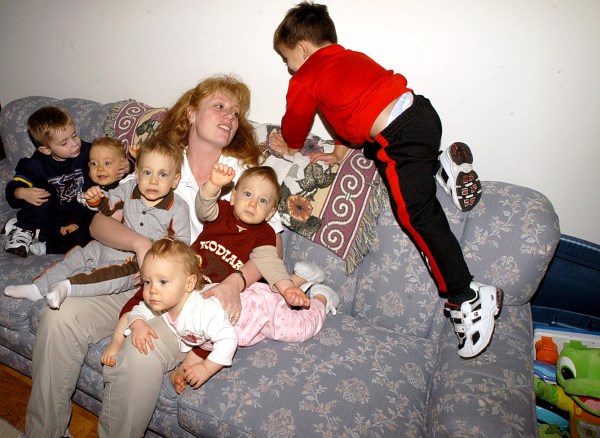 The Good sisters were the first quadruplets to survive a Caesarean-section birth. When they were born in June 1948, the sheer feat of their existence was a minor miracle and a holiday was declared at their home village Westerleigh in South Gloucestershire to mark the day they returned from the hospital.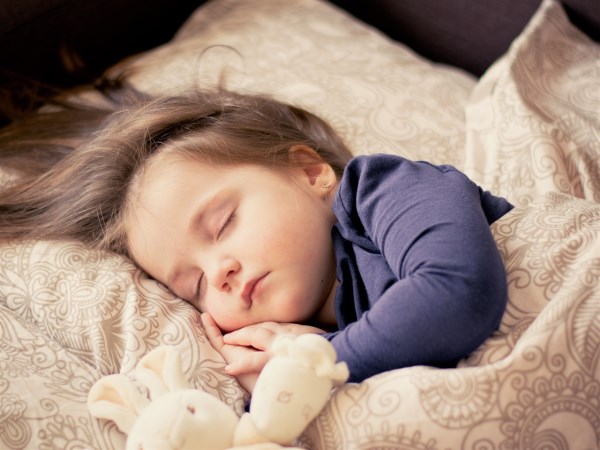 The Cañizares quadruplets born in Barcelona in 1966.