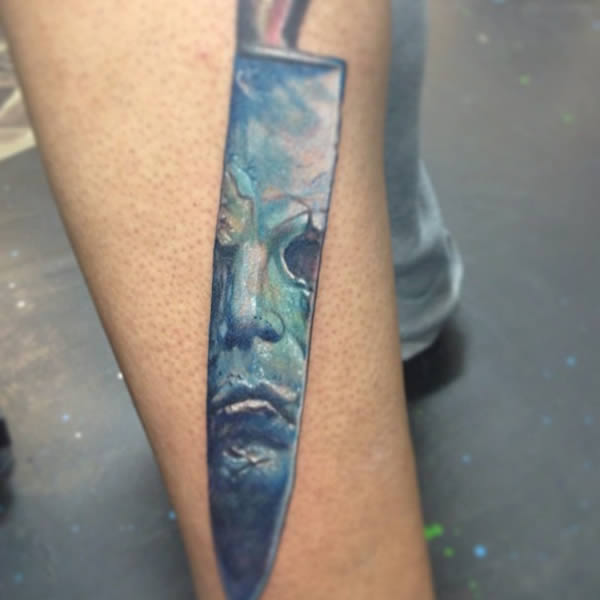 Michael Meyers' reflection on a knife.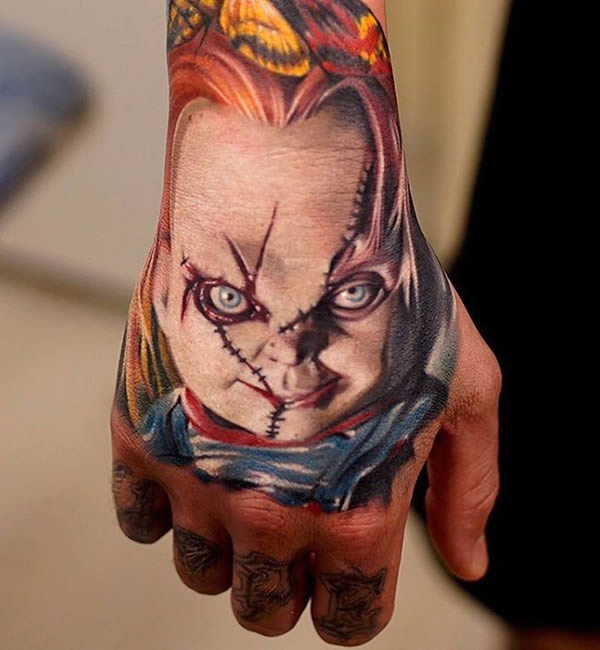 This has got to be the best Chucky tattoo I have ever seen.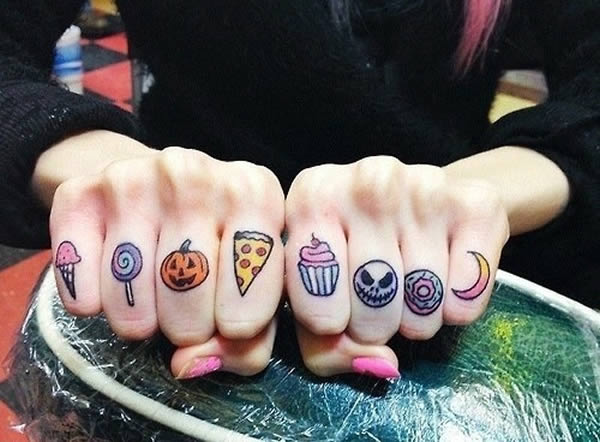 Perfect for trick or treating!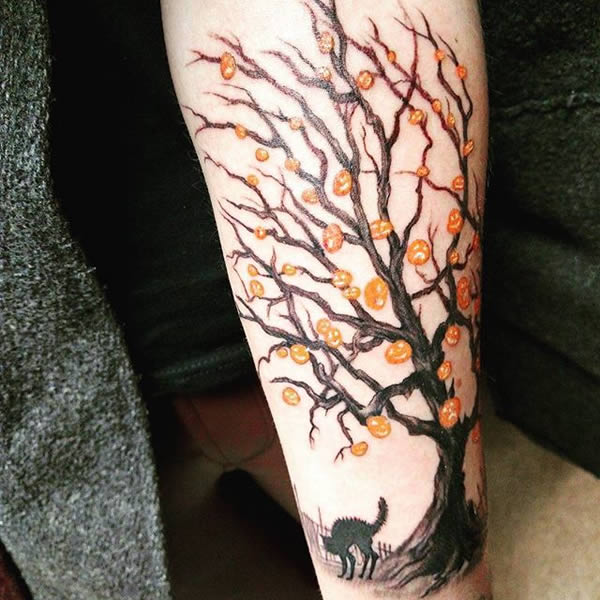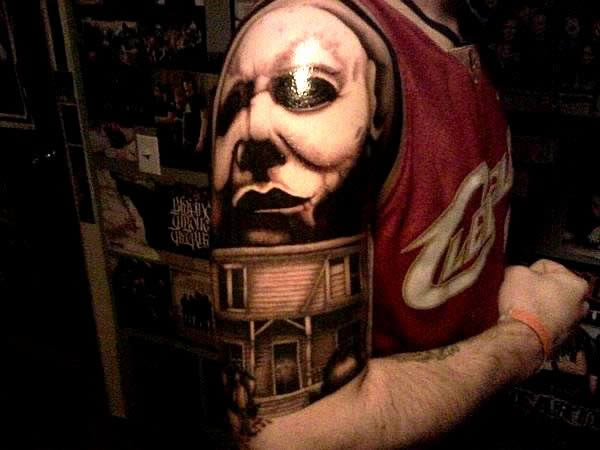 A Halloween tattoo from the classic movie.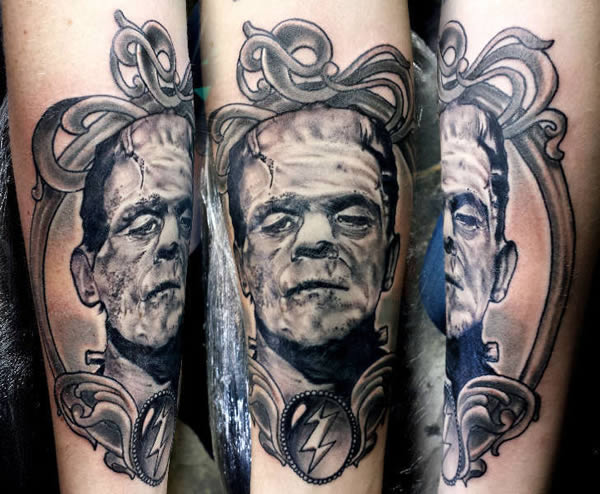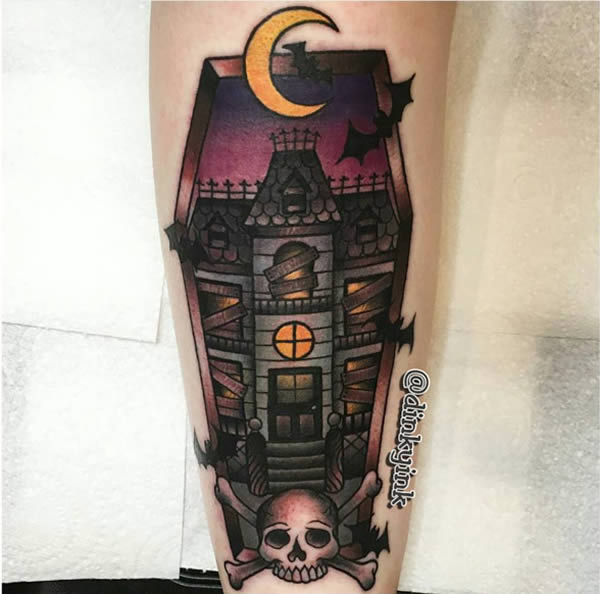 The most awesome thing about this Haunted House tattoo by Keelin Cor is the shape of the design (a coffin.) Spooky, huh?