Officials argue that posting these images and videos will deter drug use, but we're not so sure. What do you think?
1

The dad who told his son his mom died of an overdose — and posted the video to Facebook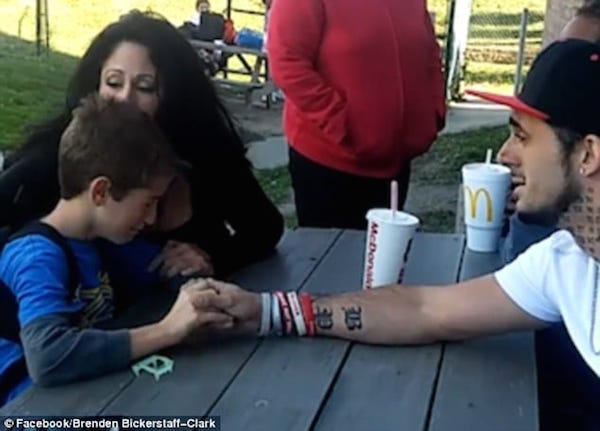 This viral video has left viewers divided across the Internet. Brenden Bickerstaff-Clark, 29, of Youngstown, Ohio, posted it in early October 2016 and it already has over 32 million views.
In the video, Bickerstaff-Clark is seen sitting across from his son. He holds the boy's hand and says, "Mommy died last night." His son responds, "What?" The father confirms her death and shares that drugs caused the woman, who was not named, to die.
Bickerstaff-Clark said he recorded the moment for every addict with children. "Don't let this disease have to make someone tell your child that your dead because of drugs. This was one of the hardest things I've ever had to do. My son has no mother because of heroin... kinda hard to hear but u can hear what we're saying. Please get help so our children don't have to suffer. This wasnt [sic] staged. This was real. I had someone record this so addicts with children can see the seriousness [sic] of our epidemic. I am a recovering addict myself with 94 days clean today... please share n maybe help save a childs [sic] parents life."

2

The woman in a viral video who took to Facebook to defend her drug use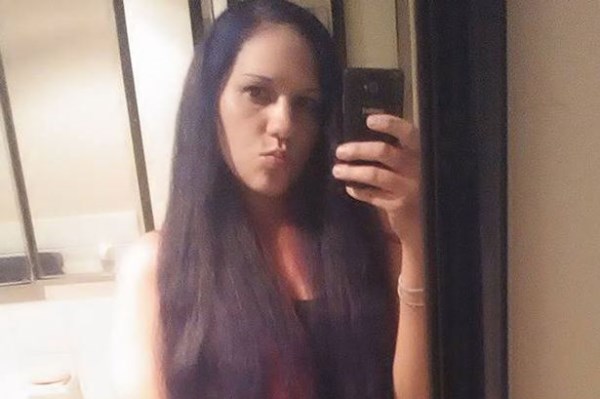 Kelly-Mae Hemphill, 25, made headlines in February 2016 when she OD'd on a roadside in New Jersey and was brought back to life with the help of first responders. She later took to Facebook to defend her drug use saying, "Listen you stupid my daughter my daughter doesn't see t in person cuz I'm not like that when I'm around her," Hemphill wrote on Facebook. "Yes, she does not live with me so she does not see me high and you don't know what I've been through so unless you can walk in my shoes... I think you should just keep your f******* mouth shut."
Hemphill has since been busted on a bench warrant charge and had crack cocaine in her possession at the time of her arrest.

3

The girl who found her parents dead from an overdose and alerted her school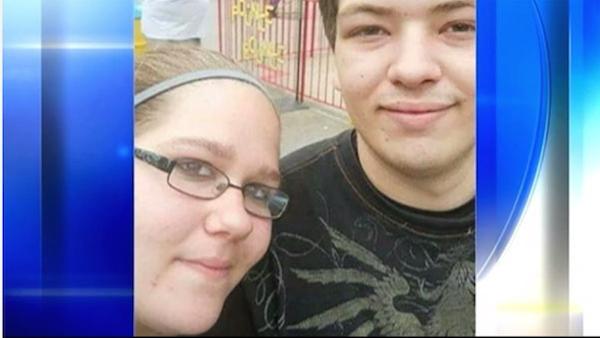 Two adults were found dead of a suspected overdose after their 7-year-old daughter told school officials in Pennsylvania she couldn't wake them up.
The bodies of Christopher Dilly, 26, and Jessica Lally, 25, were found in October 2016 in their McKeesport apartment. A 9-month-old girl, 3-year-old boy and 5-year-old boy who were inside the home were taken to a hospital to be evaluated and will likely stay with relatives.
4

The 33 people who overdosed in a viral video livestreamed to Facebook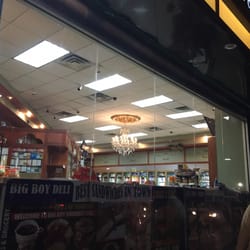 Almost 40 "zombie" New Yorkers were seen struggling with the effects of a synthetic marijuana known as K2 in a viral video posted to YouTube in July 2016.
K2 is sold for as little as $1 a hit, and the problem in Brooklyn all stems from one place — Big Boy Deli near Broadway and Myrtle Avenue. Locals said the deli is a frequent target of police raids. K2 contains man-made chemicals that act on the same cell receptors in the brain that THC does.

5

The viral video of a mother's overdose in a discount store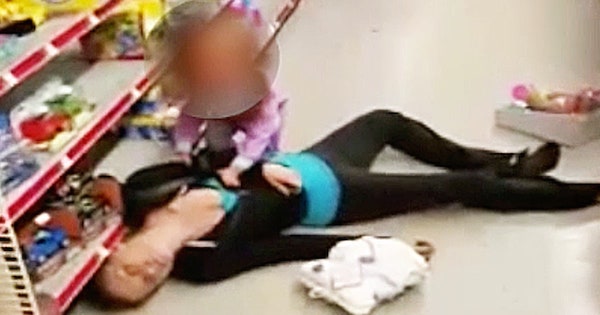 The Lawrence Police Department in Lawrence, MA released video footage of a two-year-old dressed in pink pajamas wailing while standing in the toy aisle of a Family Dollar store as she tried to wake her mother, who was sprawled across the floor after an apparent drug overdose. The department took possession of the video from a witness and decided to release it to raise awareness about the opioid epidemic.
The unidentified woman, a 36-year-old from New Hampshire, was transported to a local hospital. Police alerted the Massachusetts Department of Children and Families, and the child has since been taken into protective custody.

6

The couple who overdosed on a Memphis street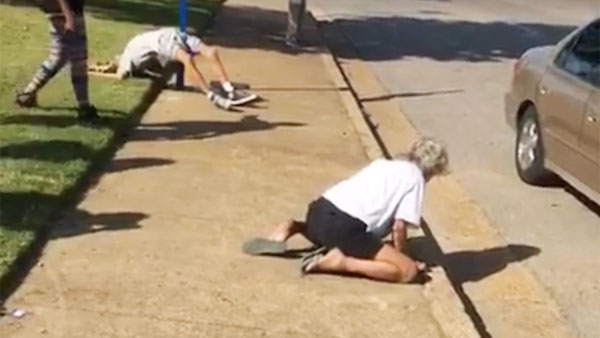 In October 2016, video of a Tennessee couple lying on the sidewalk unconscious from a suspected heroin overdose went viral. Police said the couple snorted heroin in a nearby Walgreens bathroom and began to have strange reactions once outside. They were both taken to the hospital and revived. The woman, Carla Hiers, had a warrant out for her arrest and was arrested. She was held on $200 bond for offenses including leaving the scene of an accident and theft.
7

The officer who comforted a baby after her parents overdosed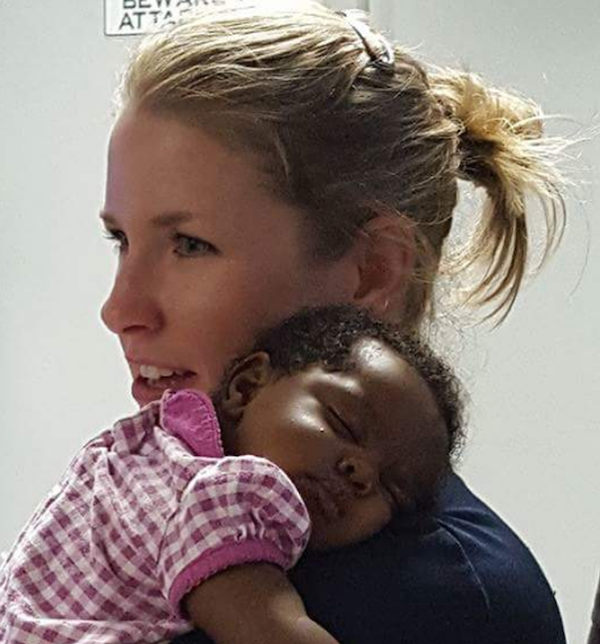 A photo capturing an Alabama officer comforting a 1-month-old baby girl after her parents overdosed went viral in October 2016.
When officers arrived at the Birmingham apartment of the victims, they discovered a 30-year-old man dead on the kitchen floor and a 35-year-old woman unresponsive on the couch. Four children — ages 7, 3, 2, and 1-month — were left alone and frightened. Rescuers were able to revive the mother, and she was taken to the hospital.
The moment where one of the officers, Michelle Burton, was cradling the baby was captured in a photo. Her husband, Brian, posted it on Facebook with the caption, "Last night, my wife Michelle Burton told me she would be late getting off work because of a call she was on where the parents of 4 small children had both overdosed. Michelle said the father was dead and the mother was critical. She spent the rest of the night taking care of these babies. She got home at 4 this morning. I've never seen her more beautiful than in this picture. What an incredible woman."
8

The grandmother whose overdose went viral after officials posted it on Facebook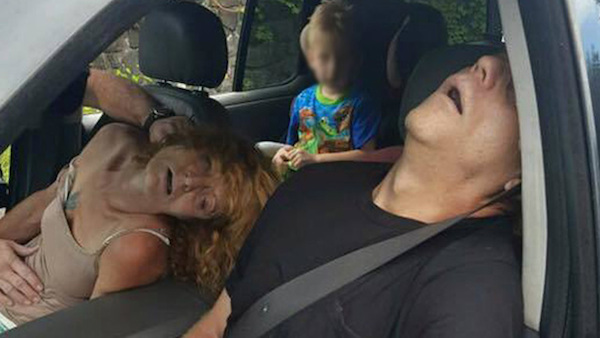 A grandmother who became infamous after police posted a photo of her and a friend passed out in their SUV from an apparent heroin overdose — while her 4-year-old grandson sat in the back seat — has been sentenced to 180 days in jail.
Rhonda Pasek, 50, pleaded no contest to charges of endangering a child, public intoxication, and a seat belt violation. It was the latest setback for Pasek, who lives in West Virginia, across the Ohio River from East Liverpool. According to her sister, she has struggled with substance abuse addiction for many years. The man in the car, James Acord, was sentenced to 360 days in jail and also pleaded no contest to child endangering charges. He was also fined $475 and got his driver's license suspended for 3 years.