1

Old Hag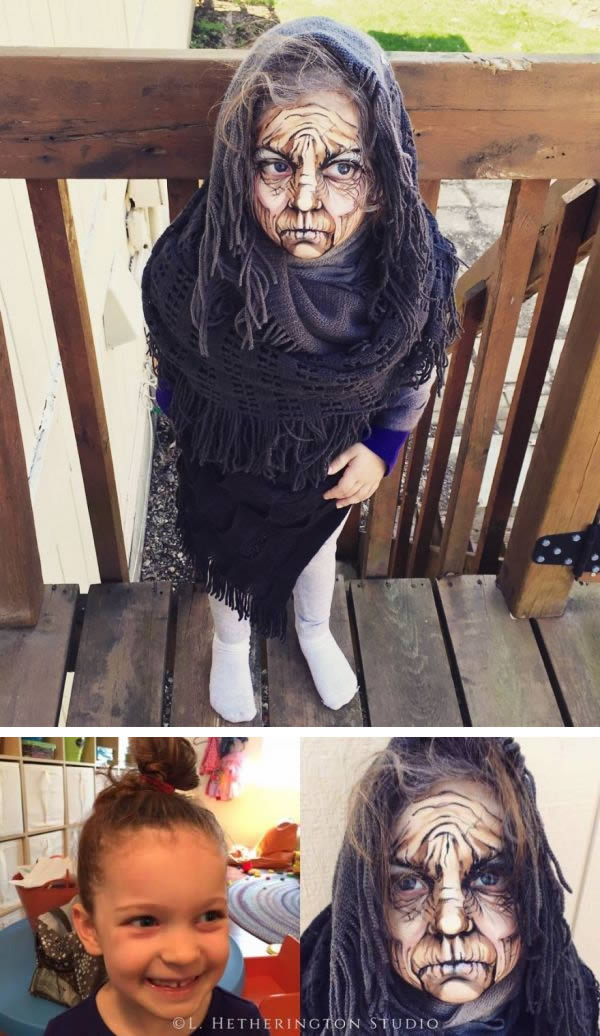 Makeup artists love to see how far they can take a transformation before it becomes too obvious or ridiculous, but Lynn Hetherington Becker really had her work cut out for her when she decided to transform this darling 3-year-old girl into an ugly, old hag.
Lynn's subjects are typically adorable kids who have their cuteness enhanced by the images she paints on their faces. With this transformative old age look, the illusion is only broken when the camera pulls out and reveals the hag's cute hands and feet.
2

Tippi Hedren from Hitchcock's The Birds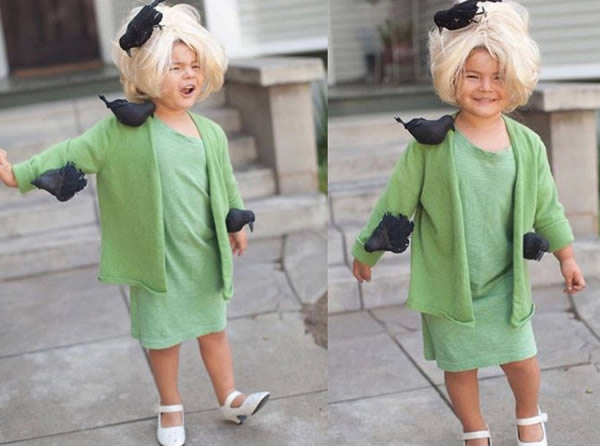 Have you bought this year's Halloween costume yet? Don't bother – because you've already been beaten — by a 4-year-old.
Young Willow and her mother Gina Lee, a photographer, have been celebrating "Willoween" ever since Willow's first Halloween. For the past few years, since Willow has been old enough to model her costumes, Gina has been documenting Willoween over on her Instagram account, where she has 67,000 followers. This year, Willow is channeling Tippi Hedren from the Alfred Hitchcock classic The Birds.
3

Presidential Candidates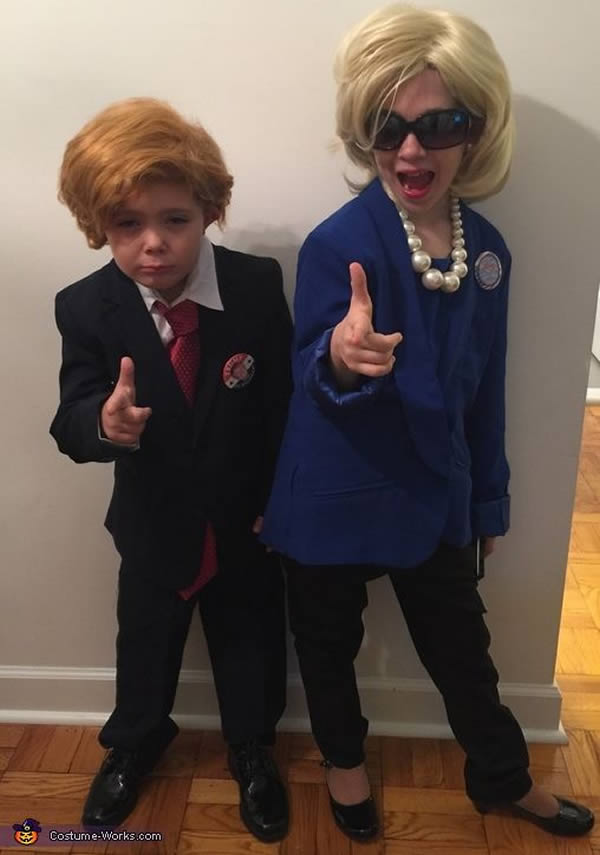 It was only natural that for Halloween 2016, mini Donalds, and mini Hillarys were going to be favorites.
4

Billy The Puppet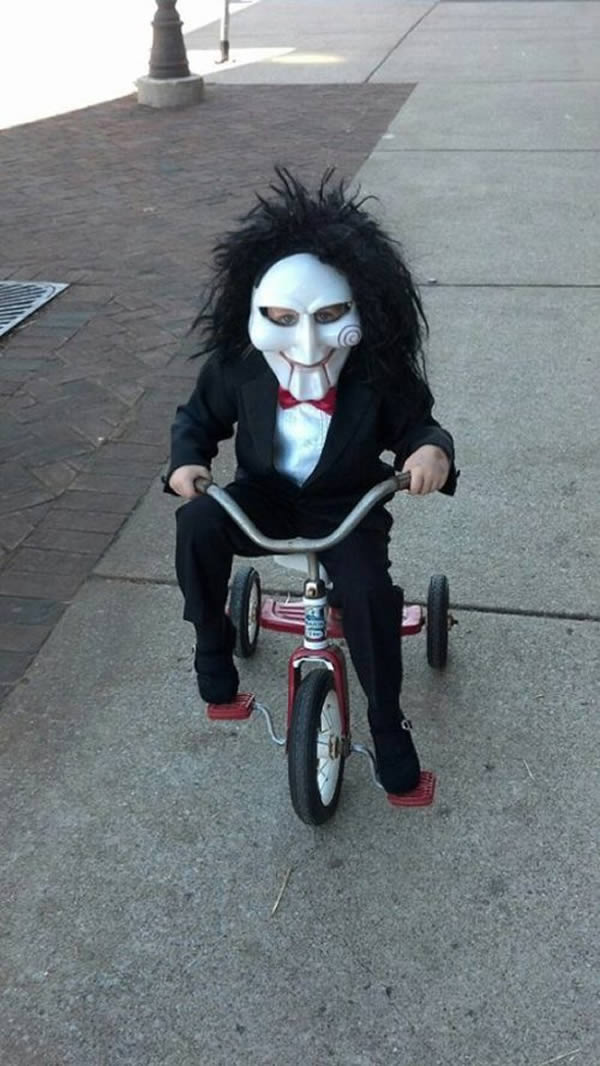 And the scariest costume of the day goes to —Jigsaw.
5

Conjoined Twins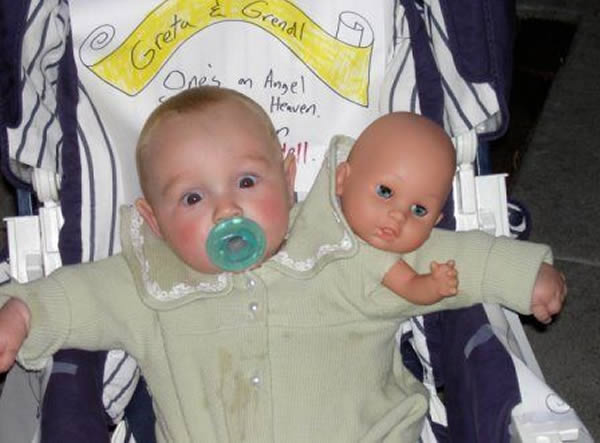 This costume is not only scary, but very inappropriate and rude.
6

El Niño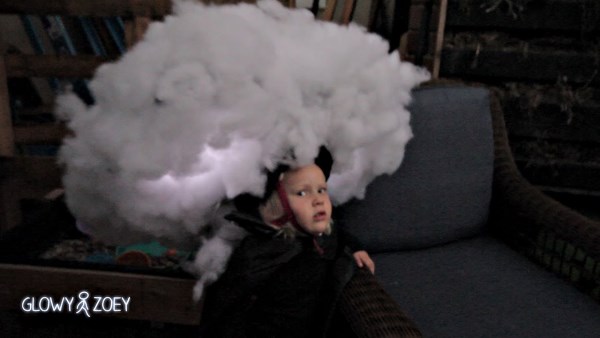 In 2014, this toddler became an internet sensation after her dad uploaded a video showing her running around in the dark while wearing an LED stickman Minnie Mouse costume.
A year later, he dressed her in yet another creative costume as El Niño — complete with a massive cloud headdress that produces both lightning and rain. "Make it rain, El Niño!" her dad, Royce Hutain, tells her in a video before she presses a switch and rain starts falling from the cloud onto her face.

7

Mr. Freeze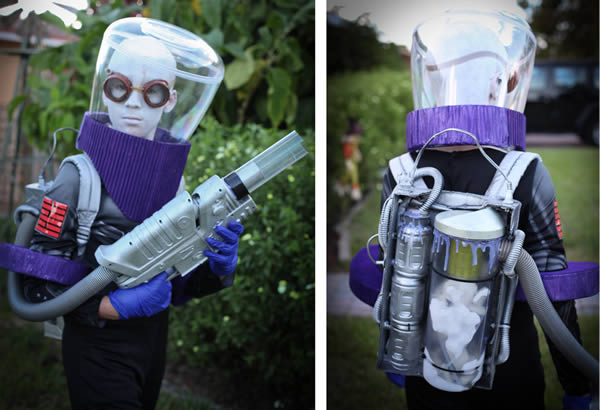 Looks like someone in this boy's family is a serious comic book fan.
8

Batman's Parents Death Scene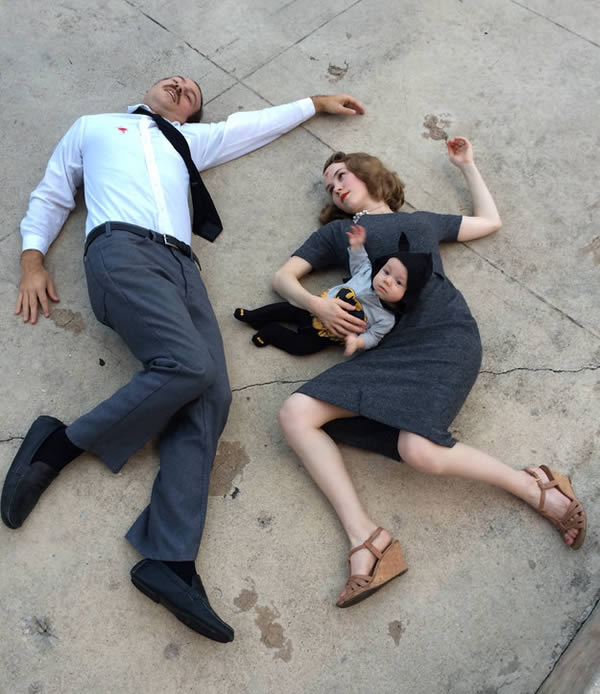 Step aside, elaborate Jokers, mysterious Riddlers, carefully crafted Harley Quinns, mustachioed Commissioner Gordons, and all y'all other dressed up denizens of Gotham — this baby takes the cake when it comes to a Batman costume.
9

Goblin King and Toby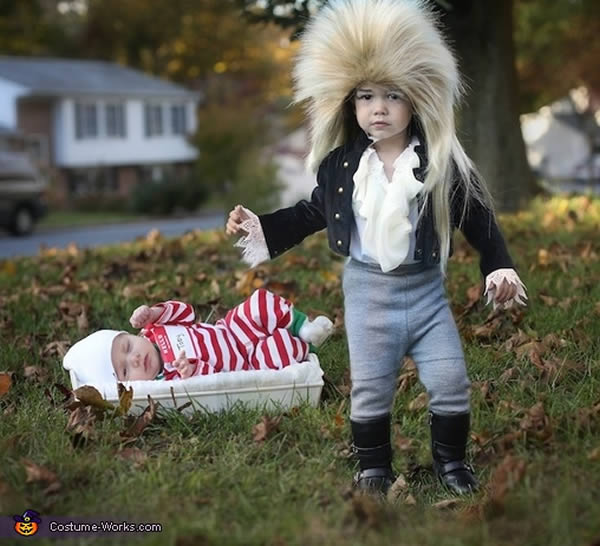 An awesome tribute to David Bowie.
10

Voodoo Doll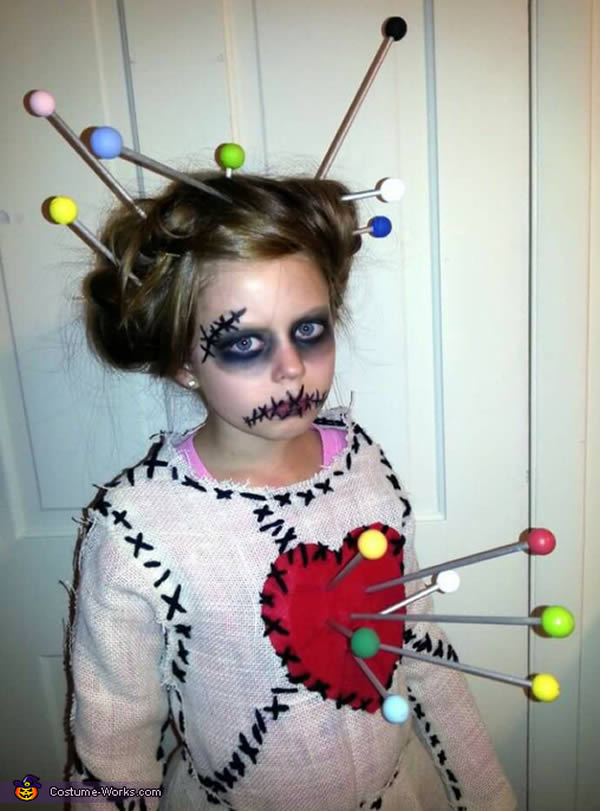 Sweet little Theresa looks very scary.
11

Emily from Corpse Bride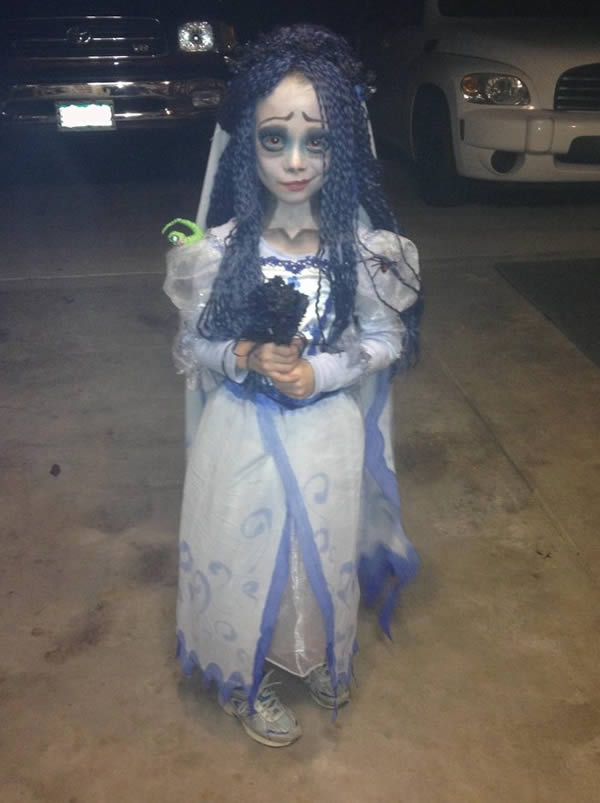 This six-year-old sat for 2 1/2 hours and let her mother transform her into Emily from Corpse Bride.
12

Zombie Baby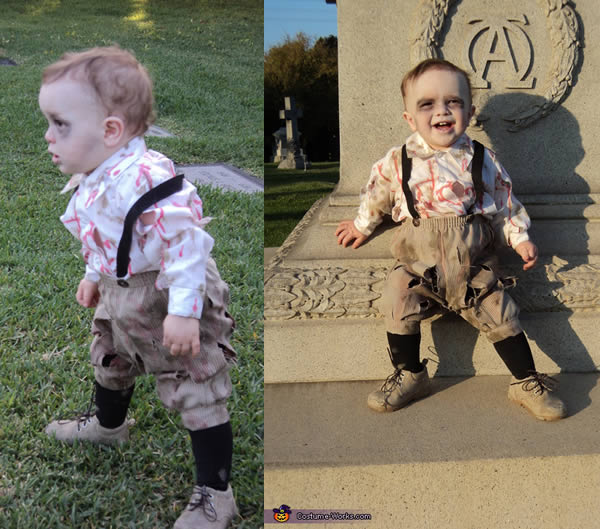 This little zombie even went to the cemetery for the perfect look.
13

Crazy Cat Lady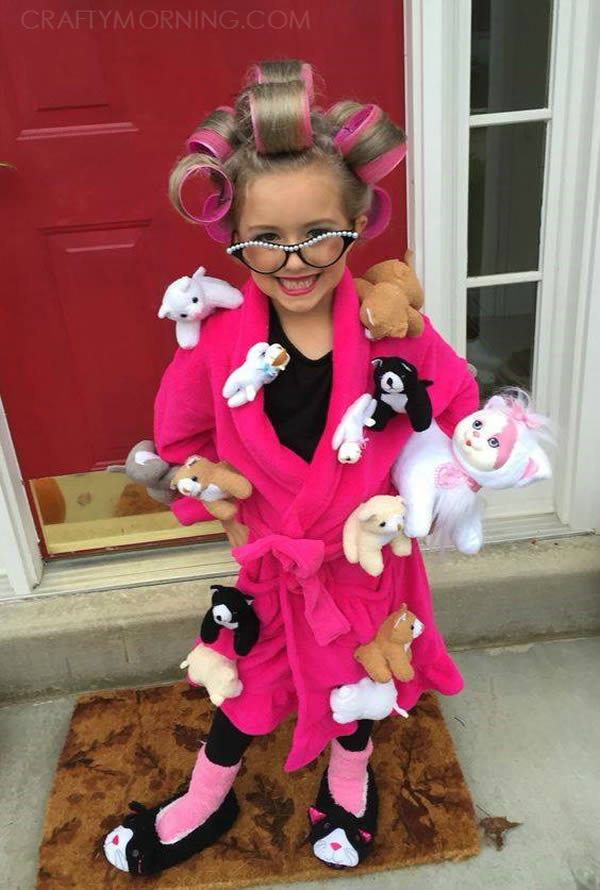 What can be scarier than a crazy cat lady? Credit goes to Sarah Jane Faughn and her sweet daughter, Millie, for the photo and costume idea!