1

Chicken and Waffle Chips (U.S.)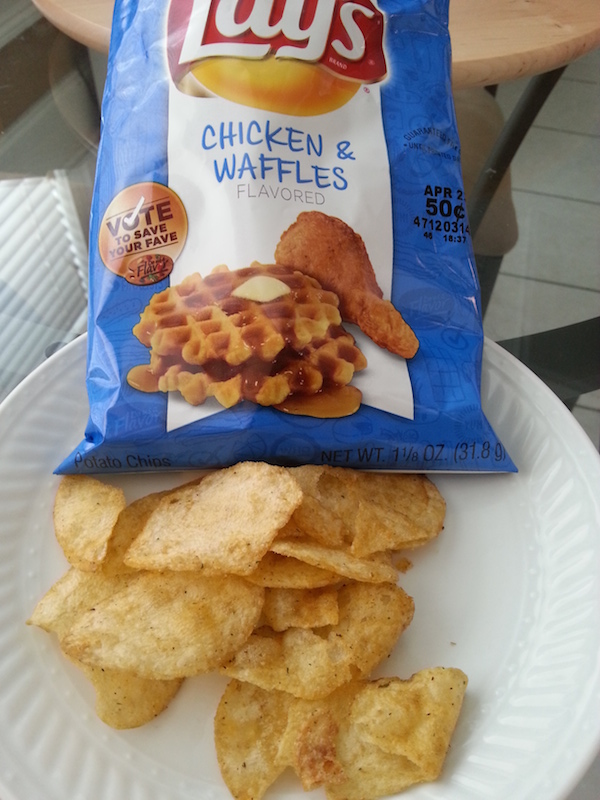 Two tastes which strangely go well together, but only as they were intended to be eaten — not mashed together in a chip.
2

Double-Fisted Bacon Cheeseburger (U.S.)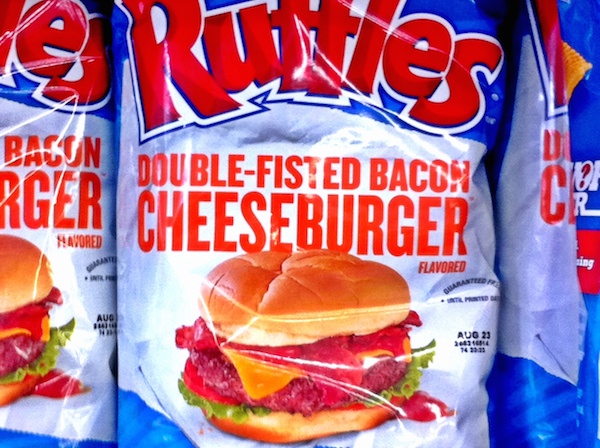 The chip that screams America — and obesity.
3

Beer 'n Brats (U.S.)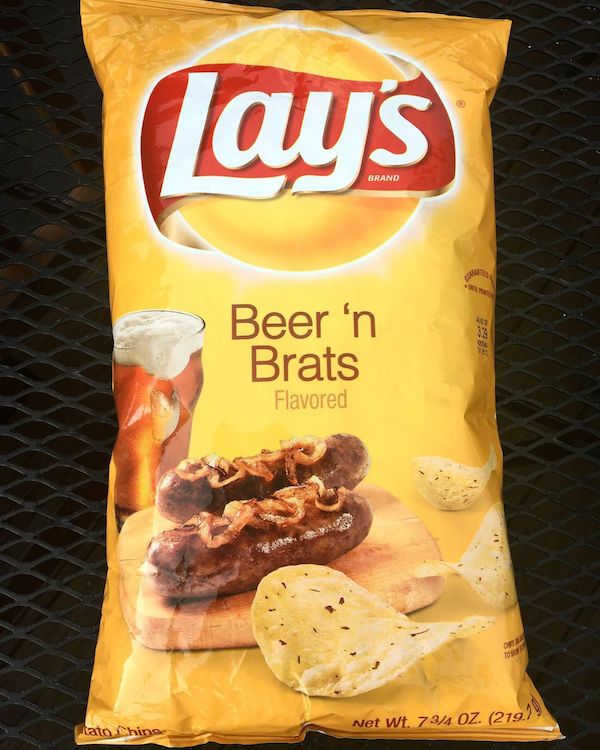 For a taste of old Wisconsin.
4

Blueberry Chips (China)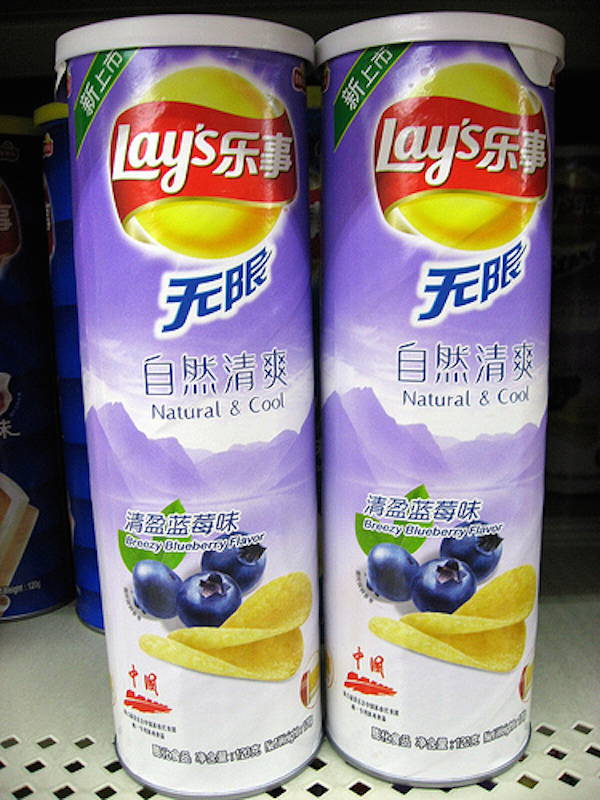 Delicious, possibly. Cool, sure. But natural? Probably not.
5

Chili & Chocolate (U.K.)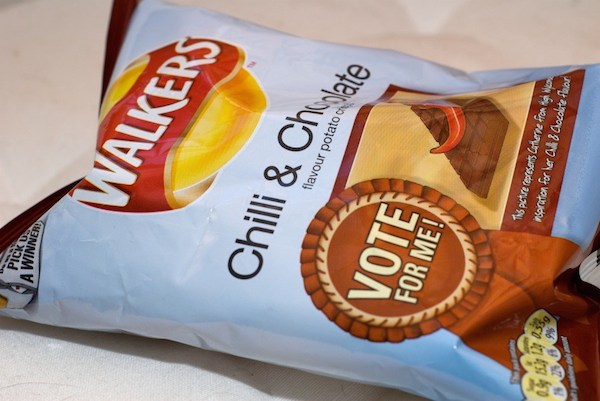 Anything with chocolate has to be good, right? It's weird, yes, but having had the two tastes together before, these are probably pretty yummy. Our favorite on the list!
6

Lay's New Mystery Flavors for 2016 (U.S.)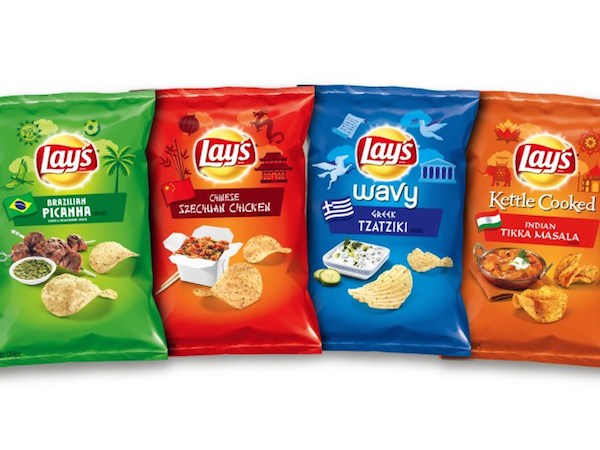 Lay has just released its experimental potato chip flavors for 2016. This year's theme is international: Chinese Szechuan Chicken, Indian Tikka Masala, Brazilian Picanha, and Greek Tzatziki. The chips are inspired by this year's Summer Olympics.
7

Thanksgiving Chips (U.S.)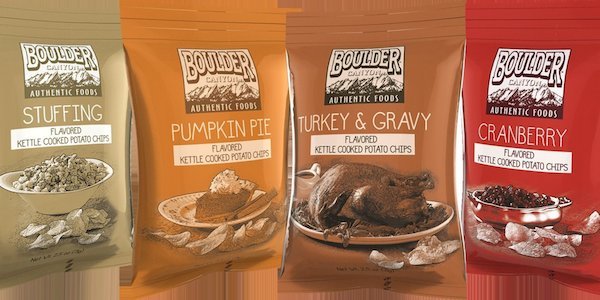 All of your holiday loneliness summed up in one bag — well, four bags — of chips.
8

Oyster Chips (U.S.)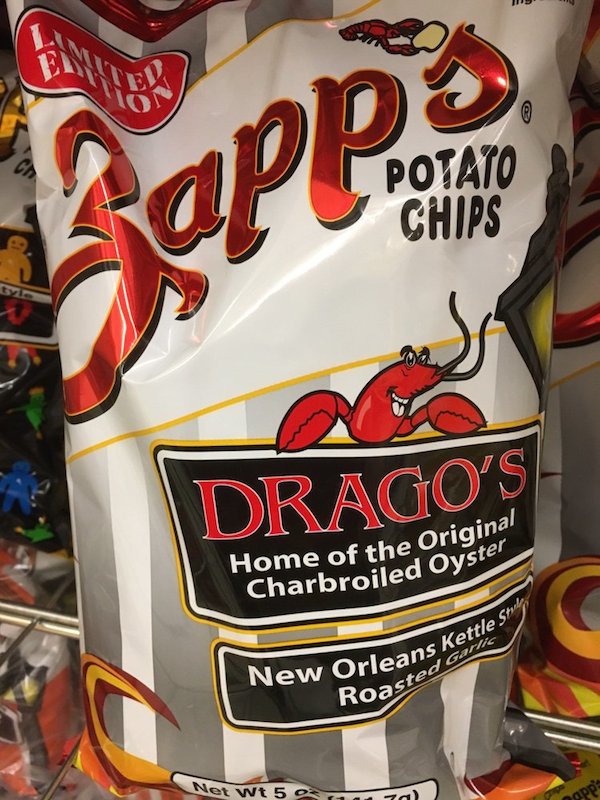 Let's hope the chips aren't as slimy as an actual oyster, which is an acquired taste in itself.
9

Pringles Holiday Flavors (U.S.)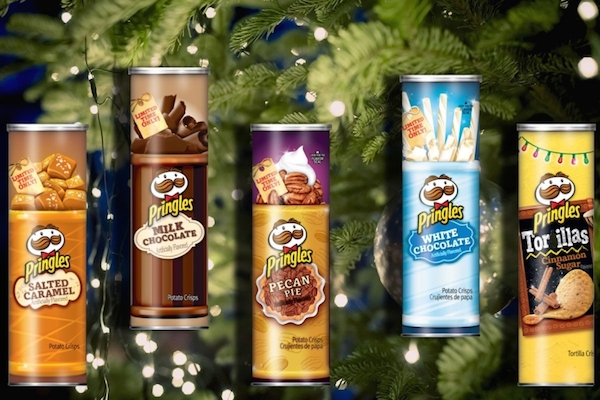 Because we have a sweet tooth, these probably don't taste that bad, but we don't see binging on them either. And isn't "Tortilla Cinnamon & Sugar" essentially a churro?