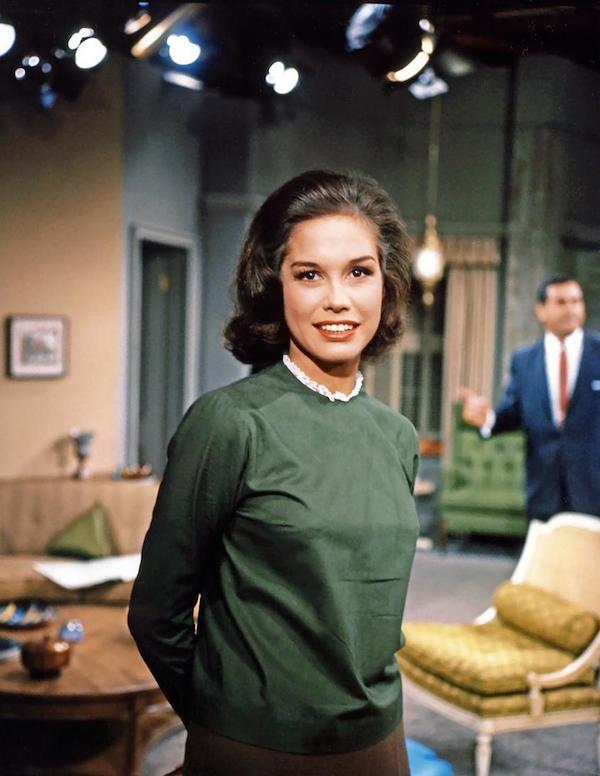 A rare color photo of Mary Tyler Moore on the set of The Dick Van Dyke Show in the early 1960s.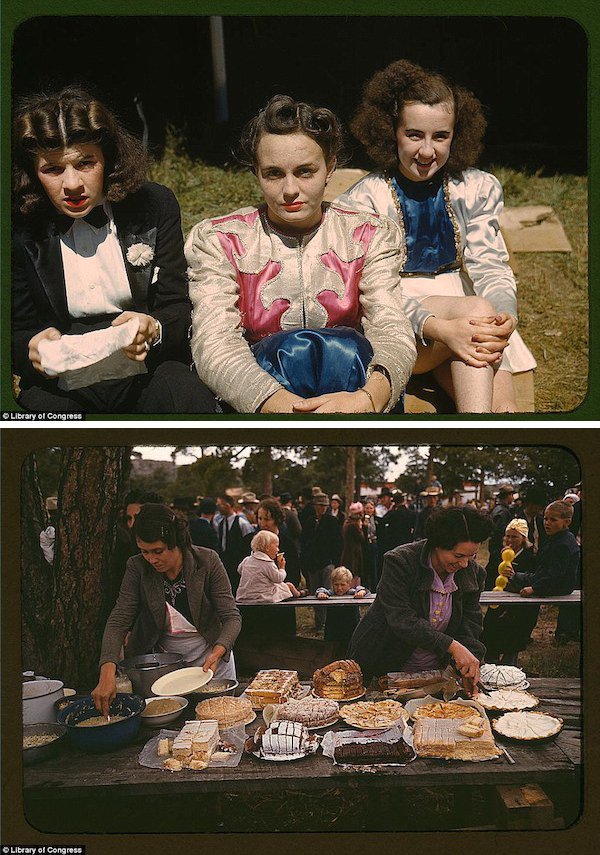 Photographers working for the United States Farm Security Administration (FSA) and the Office of War Information (OWI) created these colorful images between 1939 and 1944, capturing an era generally seen in black and white.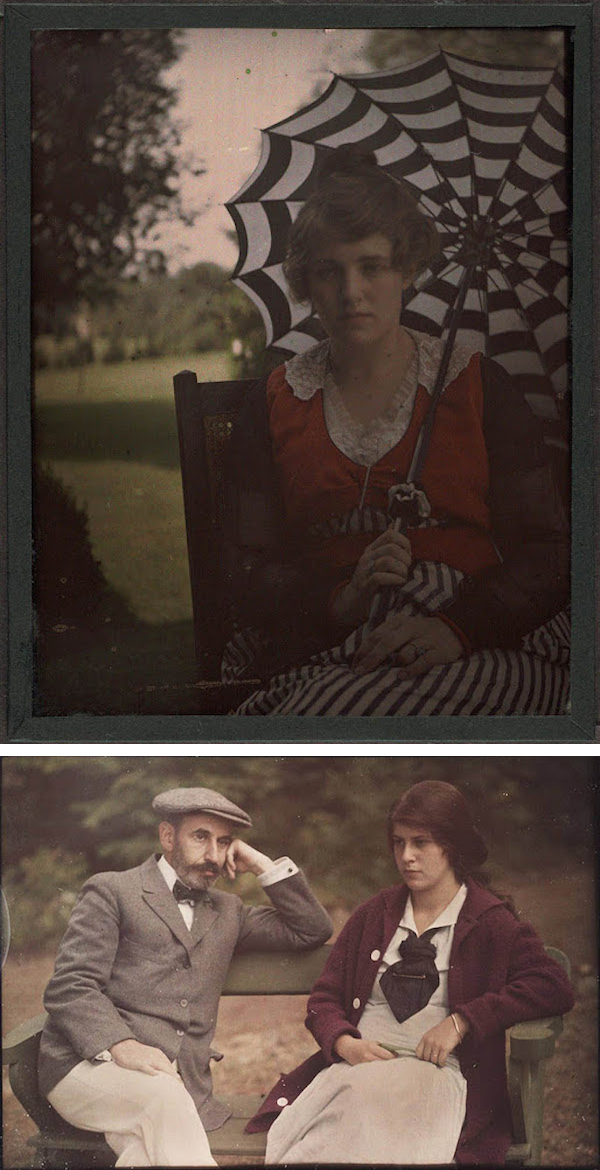 American photographer Alfred Stieglitz (1864 – 1946) was instrumental in making photography an accepted art form over his fifty-year career. He was one of the first to experiment with the Autochrome Lumière color photography process by taking portraits of his friends, family, and colleagues.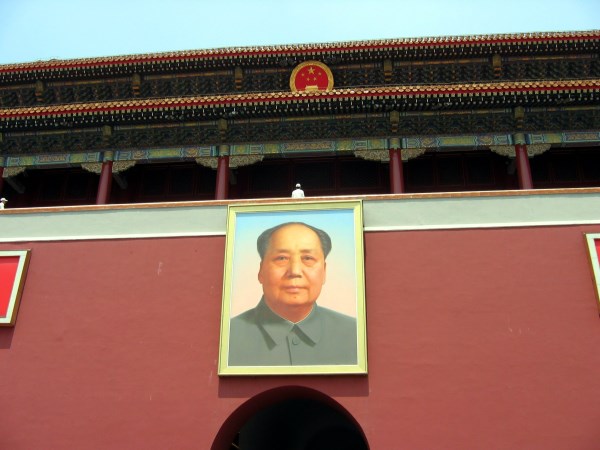 Bruno Barbey of Magnum Photos was one of a handful of foreign journalists allowed into Mao Zedong's China, and one of the only ones to shoot in color. Photography was rare in the Communist country—Mao's Red Guards destroyed any cameras and photos they could find, as the medium was considered bourgeois.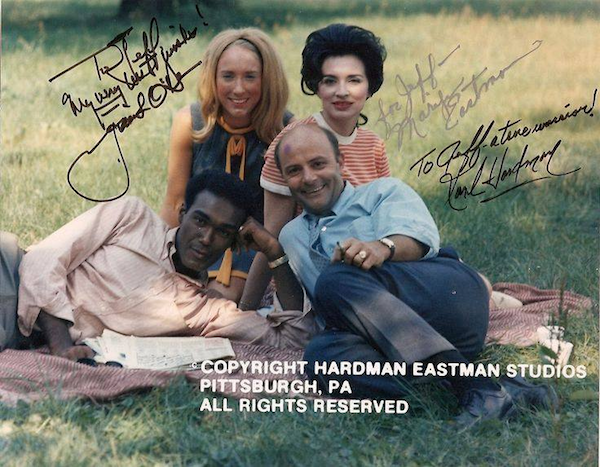 A colorful, cheerful and rare publicity photo of the cast of George A. Romero's indie classic, Night of the Living Dead (1968).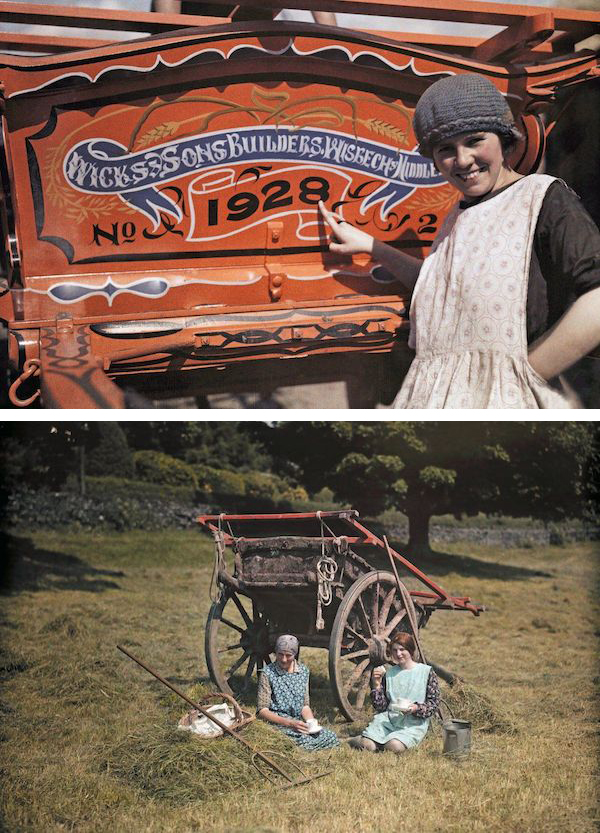 In the 1920s-1930s, National Geographic photographer Clifton R. Adams was sent to England to record its farms, towns and cities, and its people at work and play. Luckily for us, Adams recorded it all in color using the Autochrome process.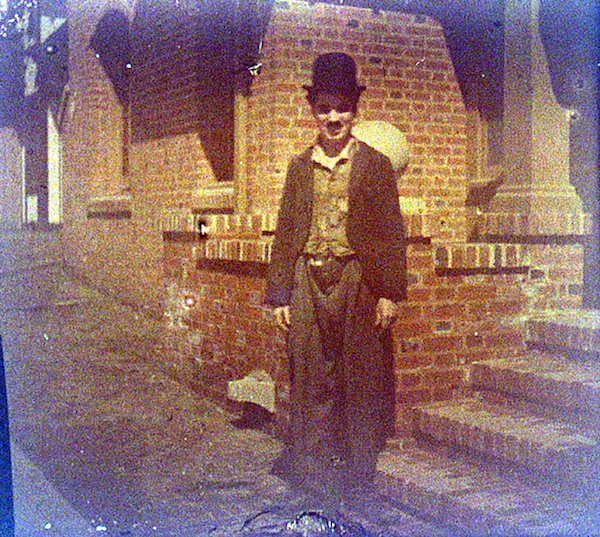 "The Tramp" (Charlie Chaplin) posing in front of his Tudor-style film studios on LaBrea Avenue in Hollywood.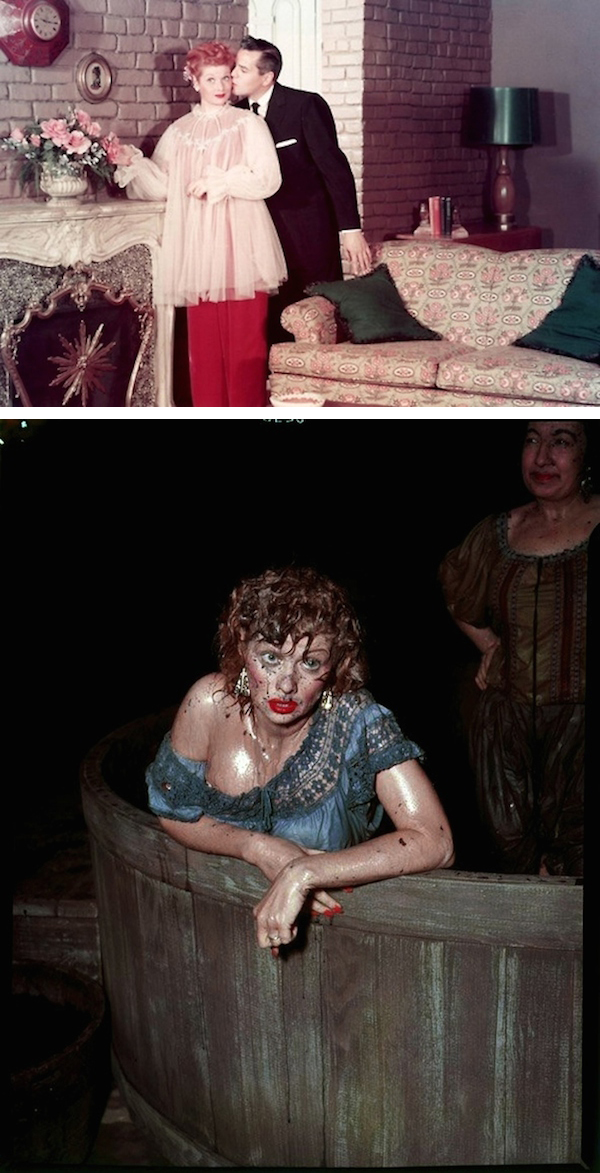 Color publicity photos and behind the scenes shots from the iconic black-and-white series I Love Lucy, which ran from October 15, 1951-May 6, 1957 on CBS.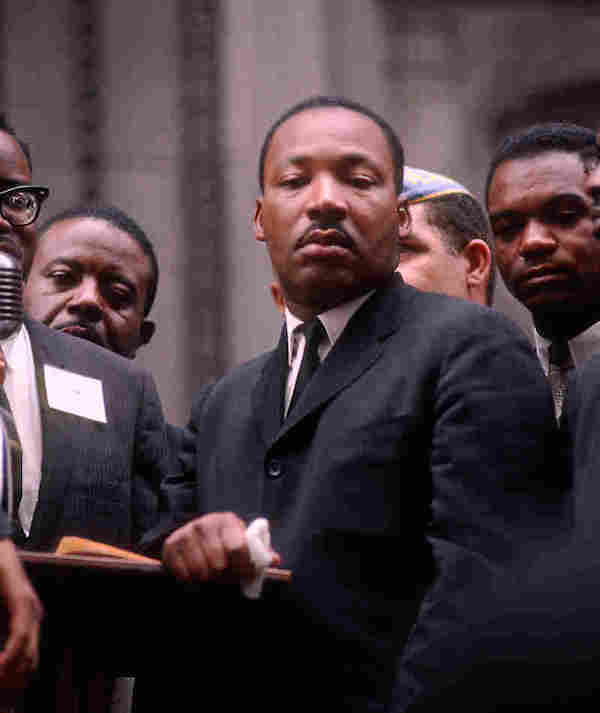 In the mid-1960s, the Chicago Freedom Movement—led in part by Dr. Martin Luther King, Jr.—protested unfair housing policies. One 30-year-old priest, Bernard Kleina, removed his collar, picked up his camera, and marched for the cause. His photographs are in the National Museum of African American History and Culture.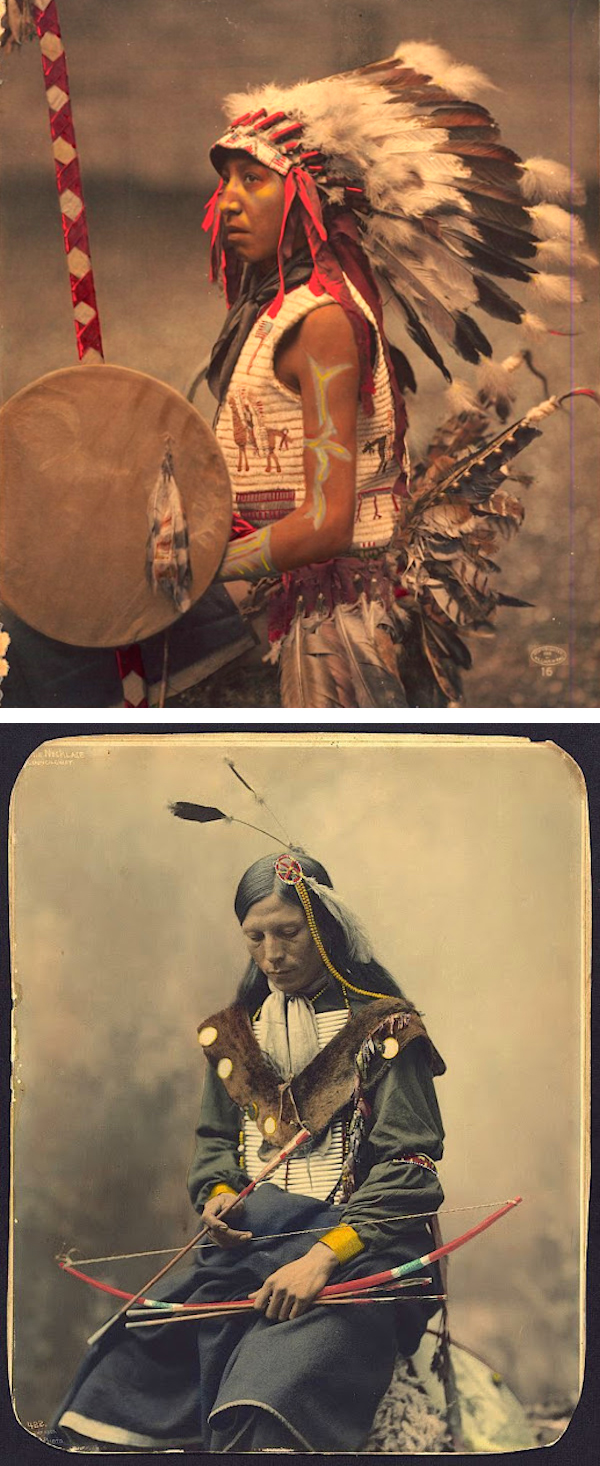 These majestic, color-tinted images are of Oglala Lakota Sioux Indians at the turn of the 20th century.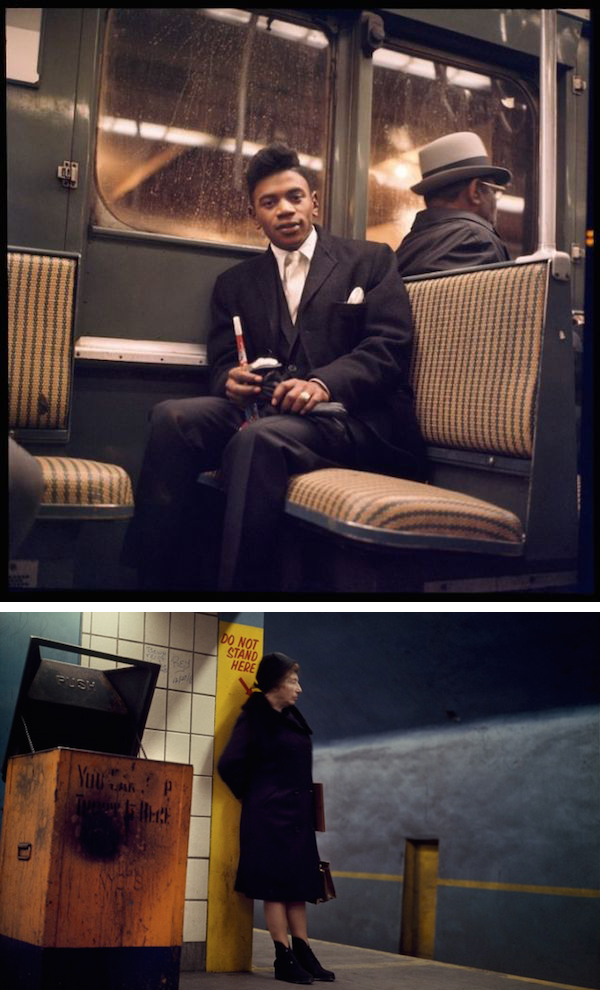 The New York City subway as captured by photographer Danny Lyon in the '60s. Almost a half century later, the MTA staged an exhibition of little-known work from Lyon called Underground: 1966. It was allegedly inspired by some advice from his mom. She told him, "If you're bored, just talk to someone on the subway."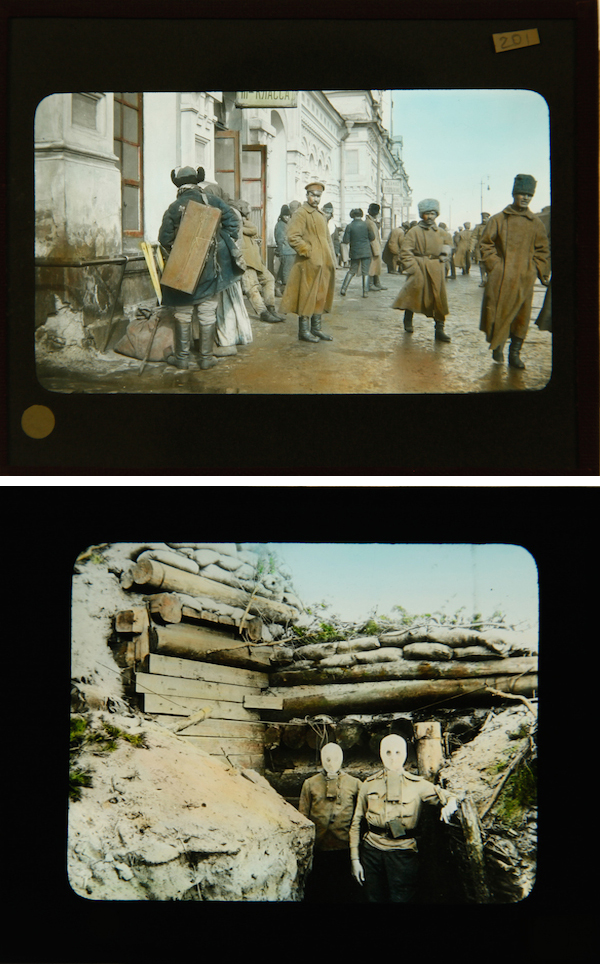 Photographer Anton Orlov recently discovered over 600 World War I-era color images on "Magic Lantern" slides in a house in Northern California. The photos were shot by John Wells Rahill, a pastor who graduated from Yale University in 1906.