1

Discovery Pod Playhouse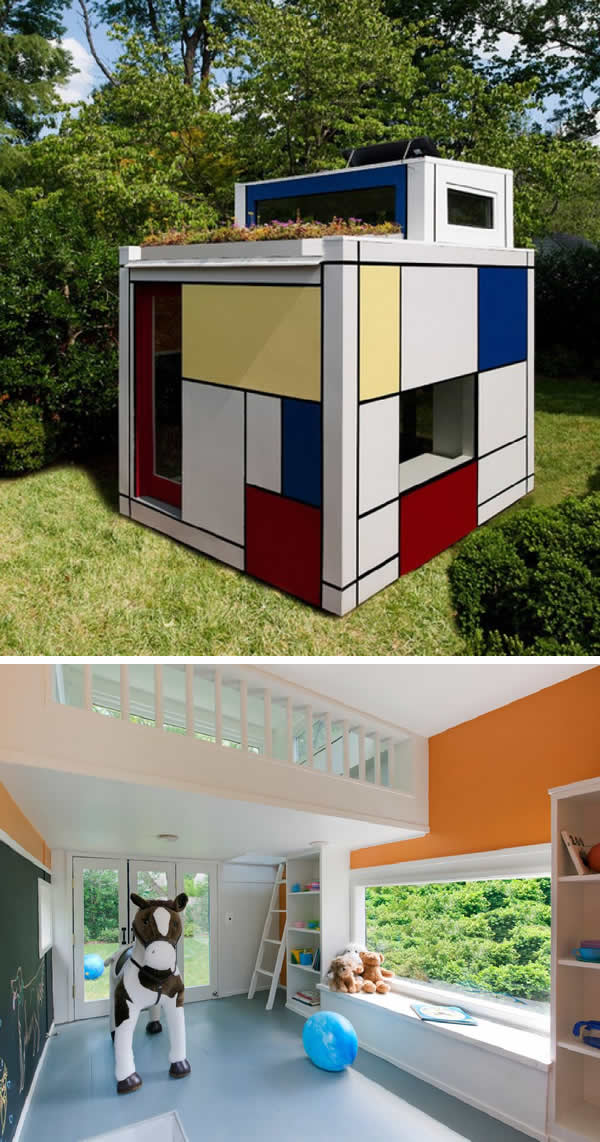 D.C.-based Barnes Vanze Architects have designed the Discovery Pod Playhouse as a prototype to be sold at auction. The playhouse measures 10x8x11 feet and includes large windows and a compact rooftop garden. The architects used Piet Mondrian as inspiration for the structure's facade. The entire unit costs around $25,000 to build, and its size allows for it to be easily transported to and from the auction site. Notable elements include a chalkboard wall, solar panels for powering LED lights, and a window in the floor for viewing a fishpond below.
Although the structure was designed to be a playhouse, many of us probably wouldn't mind living here!
2

Maja's Wooden House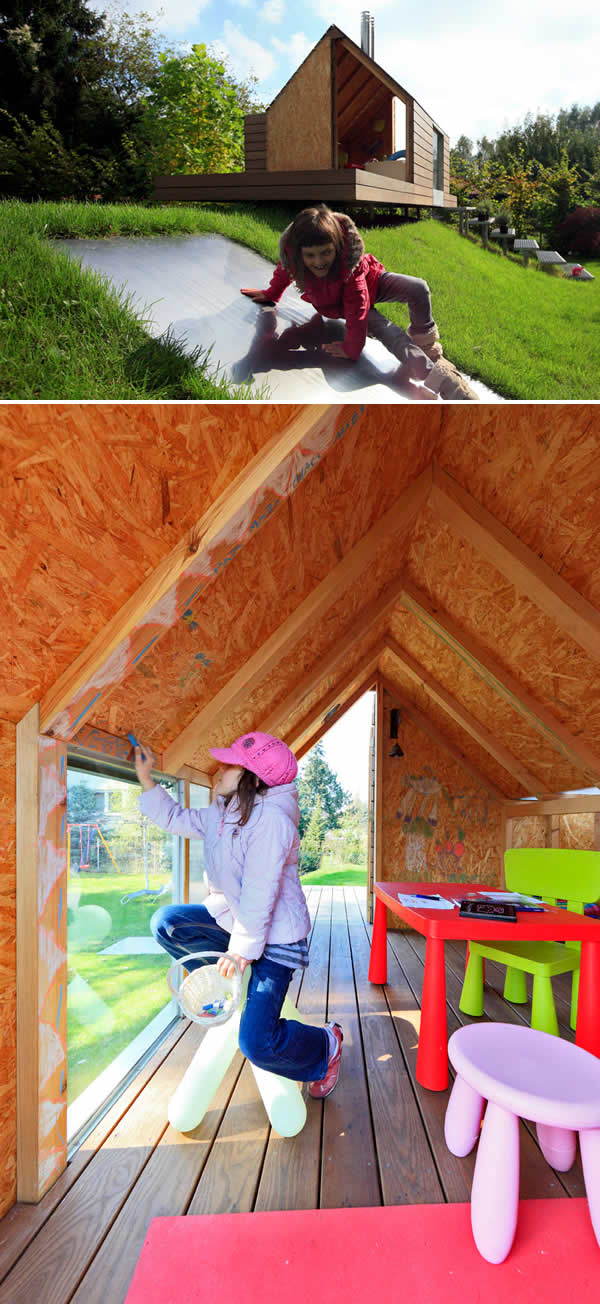 Having a dream home is not reserved for adults only—a child should also be able to enjoy a modern interpretation of the private space, where imagination runs wild, and the outdoors are one movement away. Take a look at a fabulous playhouse designed by Ultra Architects in the backyard of a family home located in Poznan, Poland. Maja's Wooden House was imagined starting from some wooden elevation boards left over from the construction of the main house. Architects were asked to create a so-called tree house for Maja, the client's child.
Unfortunately, none of the trees around would support the dwelling's weight, so architects designed the playhouse on a mound left over from the construction site. Architects tried to "educate" their clients, explaining that a modern house would have a flat roof, but since Maja always draws houses with a chimney and gabled roof, her imagination was made a reality. With an open "floor plan" and side walls that lead outdoors, this special project displays chimneys used not only as decorations but also for ventilation.
3

Hobbit Hole Playhouse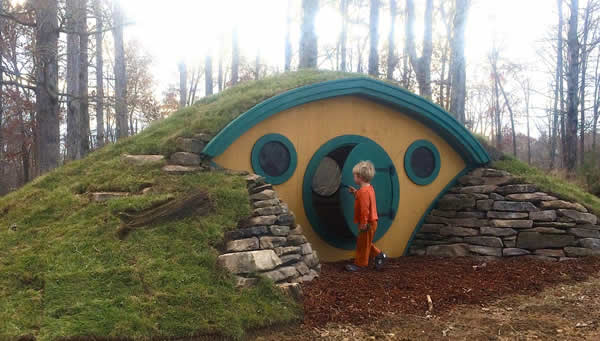 Give your children the perfect hole to hide in, with this Hobbit Hole playhouse. Wooden Wonders build Hobbit Holes for Work or Play. They have different sizes and styles.
The Bag End, pictured above, has floor dimensions measuring 14' x 6'. The overall height of the structure is about 6.5' and the floor to ceiling height at the center is 5.5'. It costs $7,995 and includes only the structure (you would have to talk to a landscape professional for the whole look).
4

Luxury Playhouse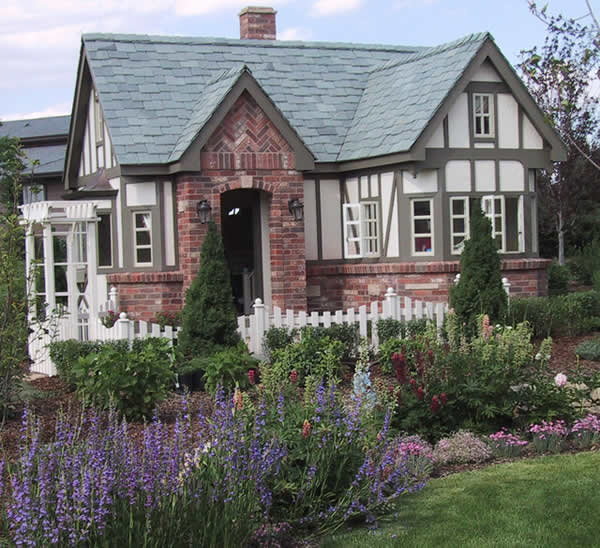 Kids can now enjoy luxury playhouses that cost just as much as full-size homes, thanks to La Petite Maison, run by American architect Alan Mower. Working with interior designer Michelle Pollak, Mower creates what he claims are "the most luxurious playhouses in the world." The structures are built using architectural stylings from around the globe, including a Tudor-themed house, a Mediterranean playhouse, a San Diego villa, a saloon-like Tom Sawyer house, and more.
Most of these houses have two floors, and the interiors are decorated with bespoke furniture that would look great in any real house. Electricity and water are included, and air conditioning and heating cost extra.
A basic model is priced at a $9,000, but the cost can go up to a whopping $75,000 depending on the extras. But that's nothing compared to what celebrity parents Kim Kardashian and Kanye West are spending on the playhouse they've commissioned Mower to build for their two-year-old daughter. It's going to be a $146,000 mansion, complete with a walk-in closet, kitchen, a loft, a reading nook, and a living room with a functional fireplace.
5

Tamara Ecclestone's £10k ($15k) Playhouse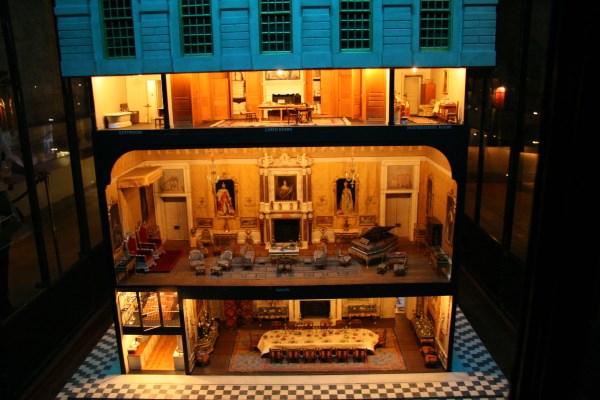 For most little girls, having their own doll's house is a rite of passage. But when you are Tamara Ecclestone's daughter, only a lavish replica of the 57-room family home will do as was revealed in the new issue of Hello! magazine. Formula One heiress Ecclestone, 31, has revealed her daughter Sophia, two, has a palatial playhouse modeled on the £70 million family home in Kensington, West London.
6

$80k Wendy's Playhouse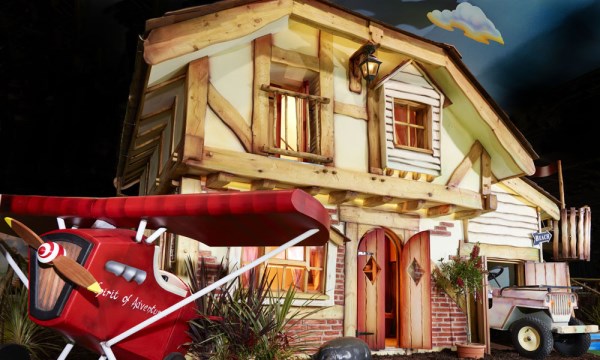 With a reception, kitchen, and bedroom, as well as electricity and running water, it's a home that would satisfy most first-time buyers. But this extravagant house has been designed to suit slightly younger tenants, after being unveiled as Britain's most expensive Wendy house.
While most mere mortals pay £20 for a Wendy house at a high street store, this two-floor mini home is on the market for an eye-watering £55,000 ($80k)—the same price as a three-bedroom terraced house in Liverpool.
The 12ft by 10ft Wendy house—which even has a garage as well as a variety of mod-cons—is aimed at the families of footballers and investment bankers. They can even be adapted to include underfloor heating.
Rainbow Play Systems, in Surrey, say they have already had a number of clients lining up to buy one of the houses.
7

Whimsical Playhouse by Disney Artist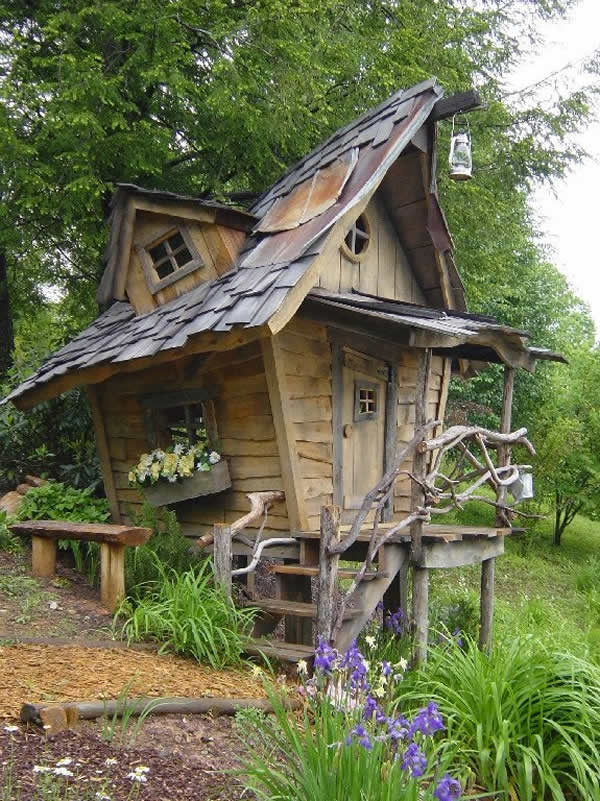 If you want to go all the way with a kids' backyard playhouse, then you must hire Arthur Millican Jr. He once worked for Disney and now brings that expertise to individual families. This playhouse is, believe it or not, owned by a child. A child of whom I am insanely envious.
8

World's Most Expensive Playhouse
Built for the children of a Swiss millionaire, the world's most expensive playhouse cost $230,000 and took over 2,000 man hours to complete.
The Wendy playhouse was built by a small British firm, in North Lynn, Norfolk, and then transported to Gstaad, Switzerland. It was ordered by an extravagant millionaire who wanted to surprise his children for Christmas, by giving them a miniature replica of the chalet he owns in the foothills of the Alps. But this isn't your average playhouse—this place has double glazing, underfloor heating, and four rooms including a large living room with a chimney illuminated by LED lights, a fully fitted kitchen, and pretty much anything else you'd expect to find in a high-end home.
Before starting construction, Russell Bowlby, head of the Flights of Fantasy Playhouse building firm, went to Switzerland to study the building style, and weather conditions the commissioned playhouse had to withstand. With temperatures under -20 degrees Celsius during the winter, it had to be thoroughly insulated and heated so the kids could play comfortably.
$155,000 covered the cost of the materials and construction, while the shipping of the house from Norfolk to Gstaad was another $95,000.
9

Mediterranean Villa Playhouse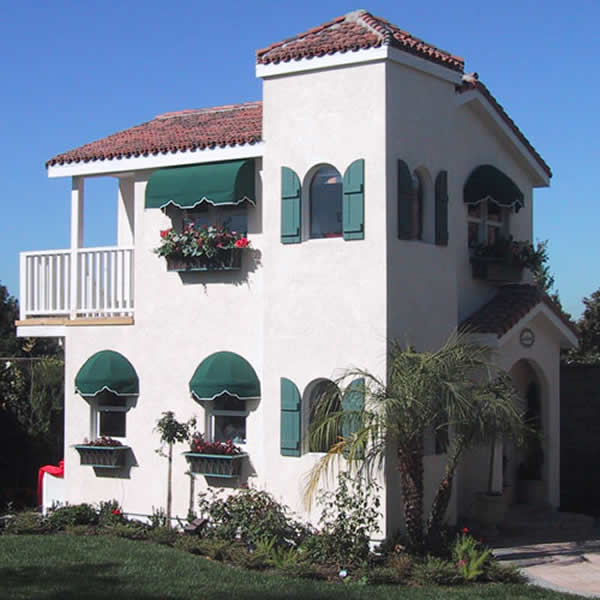 Incredible memories will be made in a playhouse that's just their size. This lovely home has a Mexican tile roof, awnings, shutters, window boxes and a large balcony. The Mediterranean Villa Playhouse, designed and built by Alan Mowrer, can be constructed with many interior and exterior options.
Sounds amazing, doesn't it? There is just one catch; this playhouse will set you back on $50,000.
10

Detacho Playhouse for Divorced Parents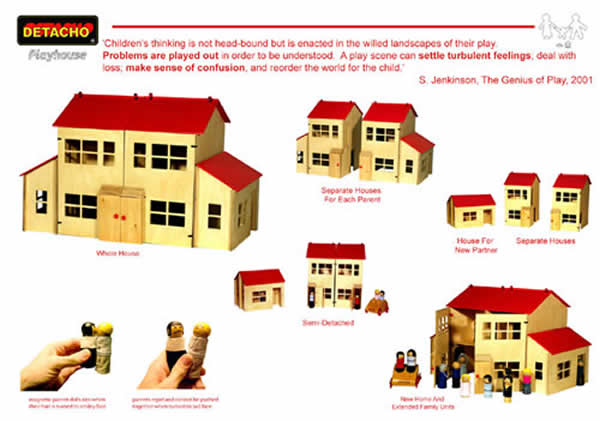 Ben Forman designed a unique playhouse called the Detacho Playhouse that incorporates the issue of divorce, something a lot of children face every day.
The reconfigurable playhouse lets children of divorced parents "play out" complex domestic issues—it can be configured into separate houses for each parent, and can even be configured to have a different house for the new partner!