1

World's Tallest Tropical Tree (Malaysia)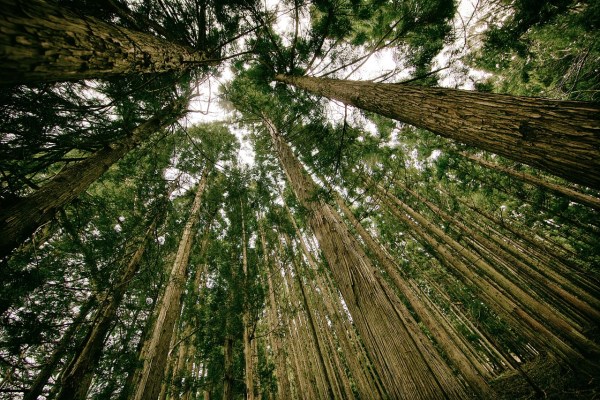 Forester Matheus Nunes, 28, crossed bamboo groves, climbed mountains and walked through inhospitable areas of Malaysia in search of what could be the tallest tropical tree in the world. After three hours and a few bruises and scratches, he found two Shorea genus trees, one 90.6 meters (297 feet) high, and the other 89.5 meters (293 feet) high.
Both surpass the 2007 world record. Americans found another tree in Malaysia, just over 88 meters (288 feet) high—which, until Nunes' discovery in August 2015, was considered the tallest tropical tree.
The genetics of species of this genus explains their height, but according to Nunes, it is not known what made one of the trees exceed 90 meters—the equivalent to one of a 30-story building.
2

World's Tallest Lift (China)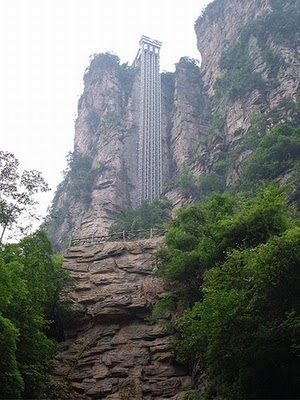 For people with vertigo, getting on an elevator is never easy and getting onto this one will be impossible. It is 326 m, (1,070ft) tall! The glass Bailong Elevator is situated on the side of a cliff, and it's the world's tallest outdoor lift. It can get passengers to the top, or the ground, in just 2 minutes and can hold up to 50 people at a time.
Located in the Wulingyuan Scenic Area, in China's Zhangjiajie Forest Park, the elevator is known as the "hundred dragons sky lift." No wonder!
3

World's Tallest Couple (England)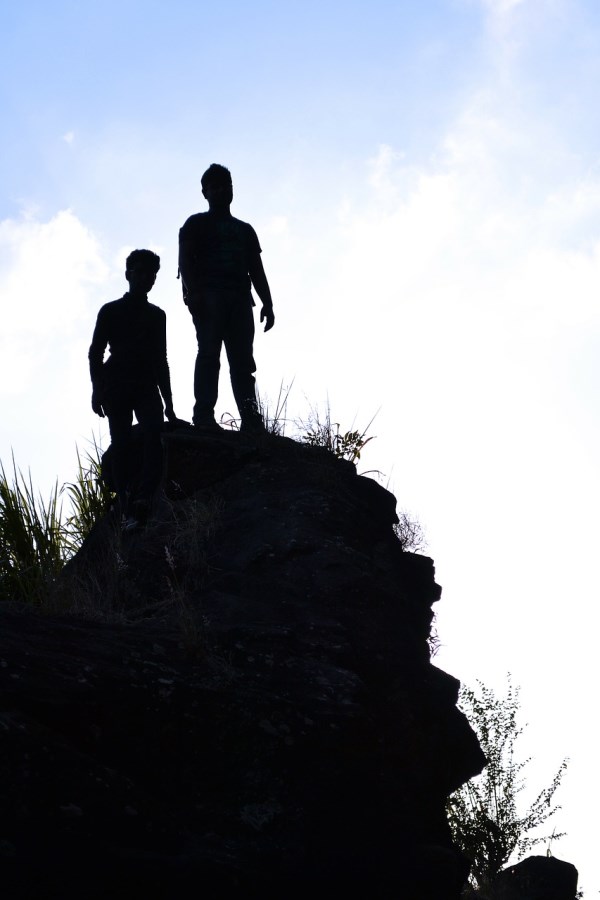 With a combined height of more than 13ft, this is the world's tallest married couple. But if Wilco & Keisha Van Kleef-Bolton's two children keep growing, they may end up with the world's tallest family title too. Their son, Lucas, is already 3ft 11in tall—the height of a seven-year-old—at just 4-years-old. Their daughter, Eva, 2, is 3ft tall, the typical height of a 3-year-old.
Being tall has had its up and downs for the Kleef-Boltons. When the couple first married—he's 7 ft, and she's 6ft 5in—they had some lofty ambitions, not least of which was raising the doorframes in their home to stop them clipping their heads. That issue is yet to be resolved, and the couple still has a bedroom that is only big enough for a standard double bed, forcing them to sleep with their feet hanging out. On the bright side, Wilco,-29, says his height makes his work as a security guard at Barking and Dagenham College in Essex "significantly easier. "
4

World's Tallest Filing Cabinet (Vermont)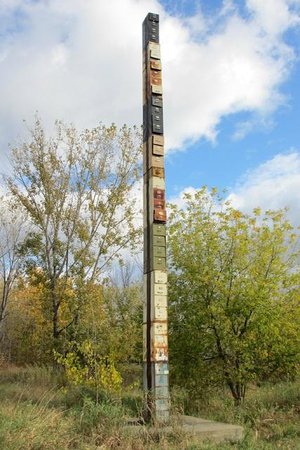 Built in 2002 by local artist Bren Alvarez, the filing cabinet located in Burlington, Vermont is made up of 38 drawers, with each one representing the number of years of paperwork that Alvarez accumulated while working on the project. While Alvarez's piece proudly claims to be the tallest filing cabinet on Earth, it's unclear if that is actually the case, since other works of art also claim the same title.
5

World's Tallest Giraffe (in captivity)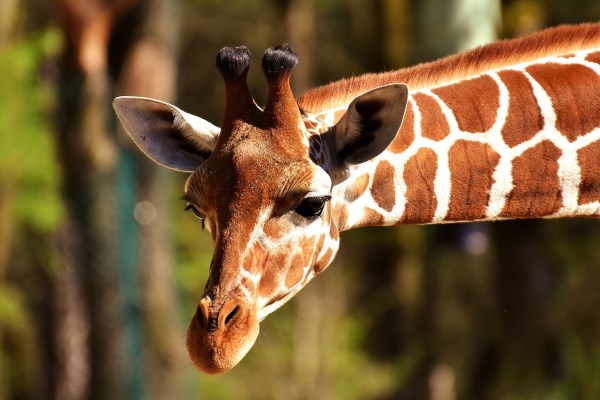 As a giraffe, he is perhaps used to towering above his fellow animals, but at just over 19 ft tall, Zulu is some four feet taller than the average giraffe and is believed to be the lankiest creature of his kind.
Zulu, who lives at Folly Farm Zoo in Saundersfoot and Tenby, Pembrokeshire, is taller than any other animal in captivity and towers over the three male giraffes he shares his enclosure with at the zoo.
The average giraffe stands at 15 ft from head to foot. Although he is believed to be the tallest animal in captivity, keepers have no way of accurately measuring 18-year-old Zulu.
6

World's Tallest Roller Coaster (Ohio)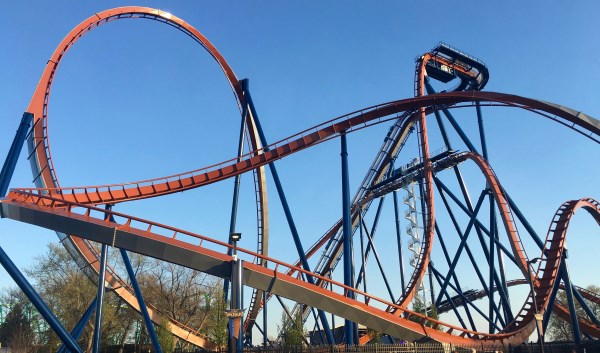 If roller coasters aren't your thing, we'd advise steering clear of Valravn—the record-breaking "dive coaster" that opened in May 2016 at the Cedar Point amusement park in Sandusky, Ohio,
This steel amalgamation of delight—or sheer terror—is the tallest (223 feet), fastest (75 mph), and longest (3,415 feet) dive coaster in the world. For the uninitiated, a dive coaster is a roller coaster that includes a free-falling sensation and at least one 90-degree drop.
Of course, like any roller coaster worth its weight in screams, Valravn also includes a loop-the-loop—or in more technical terms, an inversion—so hanging upside down at a record-breaking 165-feet is also part of the harrowing two minutes and 35 seconds spent on the track.
The ride even includes a beautiful, deceptively serene sky-high view of majestic Lake Erie that greets coaster-goers seconds before they plunge downwards at heart-racing speeds.
I was scared just by seeing the video:

7

World's Tallest Spire (Germany)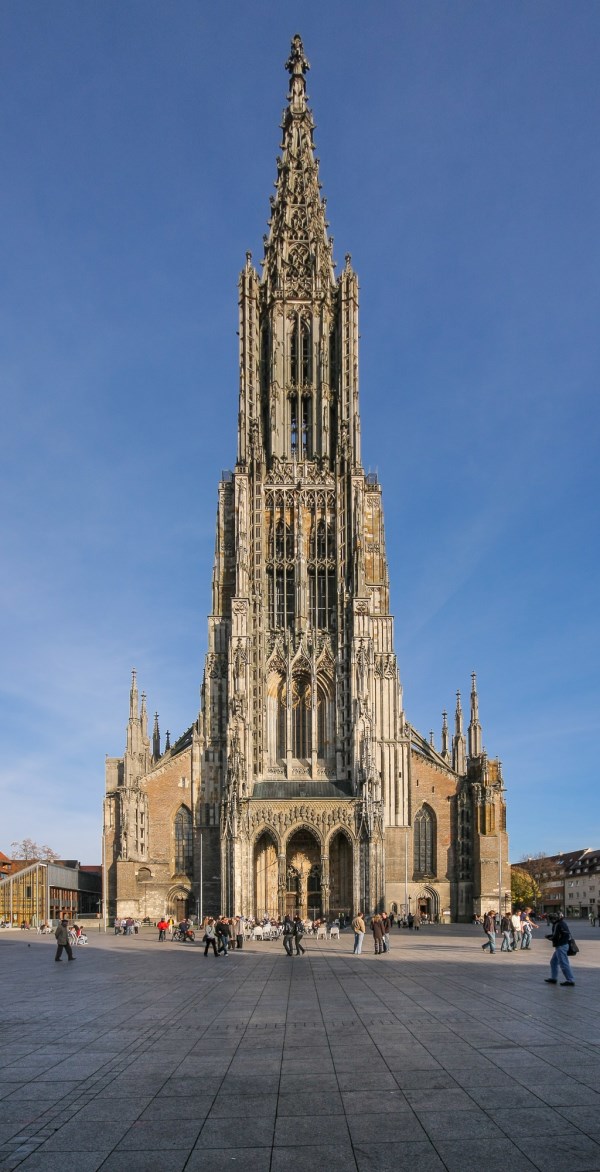 According to Guinness World Records, the church with the tallest spire in the world is that of Ulm Münster, the Protestant Cathedral of Ulm, Germany. The building was begun in the Gothic era and not completed until the late 19th century.
It is the tallest church in the world, and the 4th tallest structure built before the 20th century, with a steeple measuring 161.5 meters (530 ft) and containing 768 steps. From the top level at 143 m (469 ft), there is a panoramic view of Ulm in Baden-Württembergand Neu-Ulm in Bavaria and, in clear weather, a vista of the Alps. The final stairwell to the top (known as the third Gallery) is a tall, spiraling staircase that has barely enough room for one person.
8

World's Tallest Christmas Tree (Netherlands)
A combination free-standing tower and guyed mast, the Gerbrandy Tower is the tallest broadcasting tower in the Netherlands. More impressive, though, is what the tower becomes during the holiday season. Every year around Christmas, workers turn this 366.8-meter-tall tower into the world's tallest Christmas tree.
Visible from over 50 km away, the Christmas tree tower is made by stringing white lamps along the cables that support the tallest reaches of the structure. An expensive decorating procedure, it was thought that the world's tallest Christmas tree could only be installed every five years, but sponsors have allowed the lighting to continue annually.
Built in 1961, the Gerbrandy Tower was the tallest man-made object anywhere in Europe at the time, measuring 382.5 meters.
9

World's Tallest Dwarf (Austria)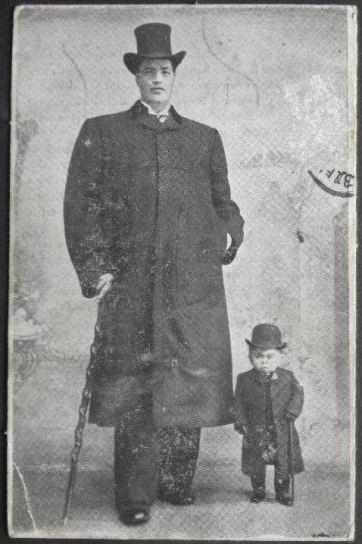 Very few details are known about the life of Adam Rainer, but he represents an extraordinary piece of medical history—he is the only person in recorded history ever to have been both a dwarf and a giant. He was born in Austria in 1899 and was significantly shorter than the average man. In 1920, when he was 21, he stood only 3 feet 10.5 inches (1.18 m) tall. Physicians officially classified him as a dwarf.
But sometime in his early twenties, Rainer experienced an inexplicable and astonishing growth spurt, and by his 32nd birthday, his unusually short stature of under four feet had increased to an exceptionally tall stature of just under 7 feet 2 inches (2.18 m). This incredible sustained rate of growth—about 3.6 inches per year—exhausted his body and soon left him bedridden. It was later discovered he had a benign tumor that was causing the growth.
At the time of his death, aged 51, he was measured at 7 feet 8 inches tall (2.34 m), twice the height he been at age 21.
10

World's Tallest Shiva Statue (Nepal)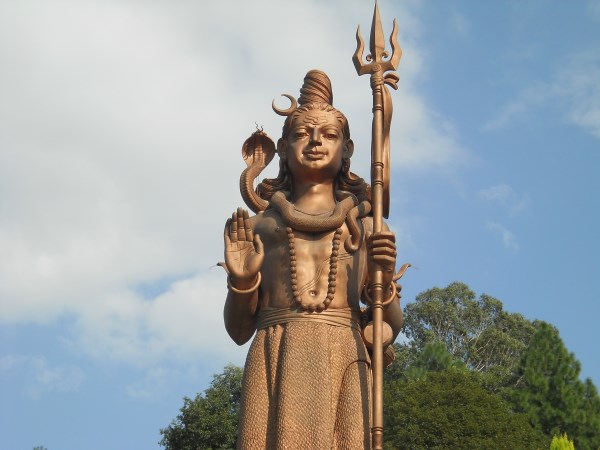 Who would have thought that the tallest Shiva Statue, also known as Kailashnath Mahadev Statue, could be found in the tiny Asian country of Nepal? The statue, which has become a major tourist attraction in the country, stands 143 feet (43.5 m) high. This magnificent structure is in Sanga, about 20km from the capital city of Kathmandu and at the border between the districts of Kavrepalanchwok and Bhaktapur.
It took about seven years for the hundreds of workers from both Nepal and India to complete the statue, which is a depiction of the Hindu god, Lord Shiva. The figure was fashioned out of copper, zinc, steel and cement.
Aside from its pedestal, the Shiva Statue itself is said to measure 108 feet high. The number 108 has special significance to Hindu mythology.