1

Finn, Rey and BB-8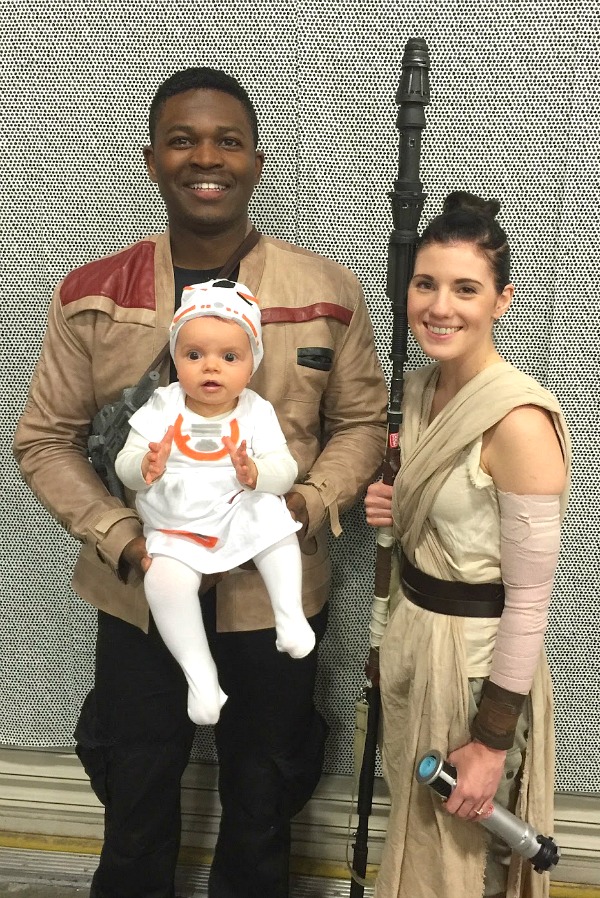 Victor Sine and his family rocked the Force Awakens look at the 2016 Salt Lake City Comic-Con.
2

Big Daddy and Little Sister
There's no identification of who these two cosplayers are, but this wonderful image was taken at the 2012 DragonCon by Michael Miller.
3

Sansa Stark, Jon Snow, Ygritte, Lady and Ghost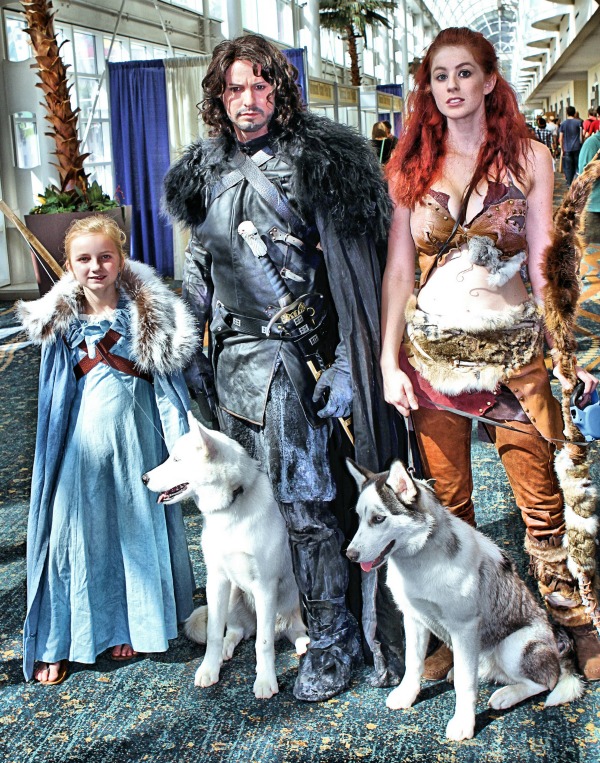 Things haven't gone very well for the Starks in the books, but in this great cosplay, Sansa, Jon and Ygritte sure make a happy family along with their two direwolves. This family was photographed by Tehsigo Entertainment at the 2014 Long Beach Comic-Con.
4

The Labyrinth Crew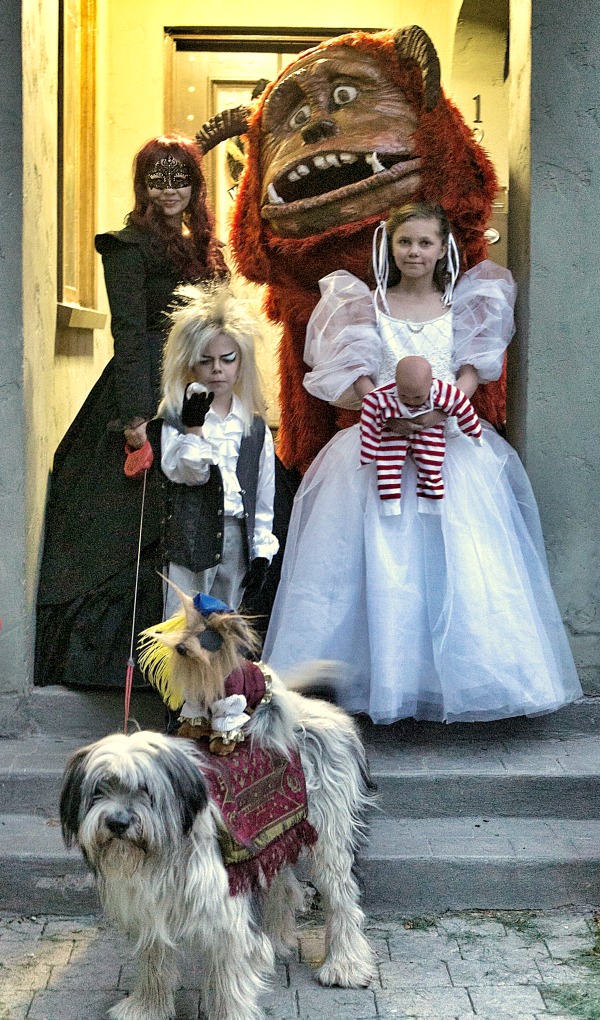 It's hard to find a Labyrinth cosplay with this much detail—especially with so many characters in it, including Sir Didymus and his mount, Ambrosius. Imgur user Deconstructress really out did herself with putting together this impressive costume collection.
5

Aladdin, Jafar, Princess Jasmine and the Magic Carpet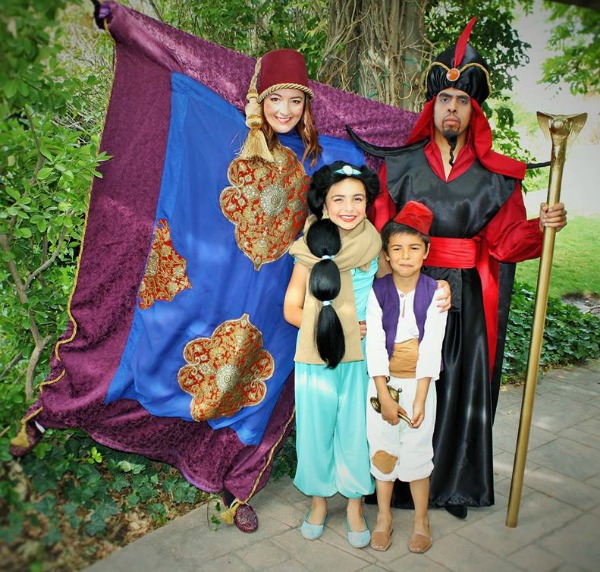 Caroline Adams Rodriguez made this great set of costumes for her family for the 2015 Salt Lake City Comic-Con.
6

Captain Hook, Mr. Smee, Peter Pan and Tinkerbell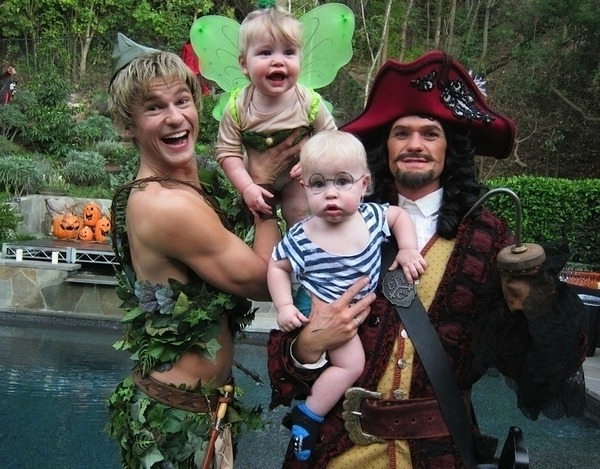 Neil Patrick Harris and his family always go all out for Halloween. These amazing set costumes are based on Peter Pan.
7

Wash, Zoe and Jayne from Firefly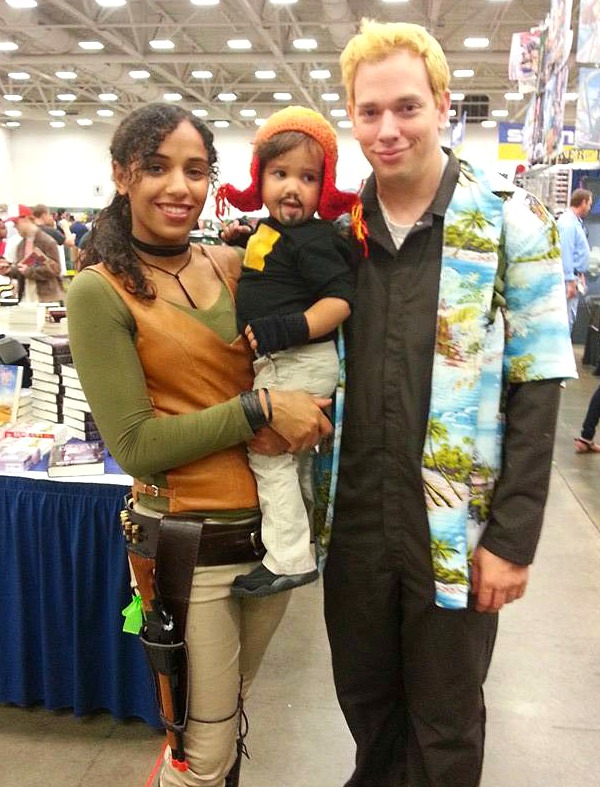 This family of Browncoats visited the Dallas Comic Con in 2014.
8

Planet of the Apes family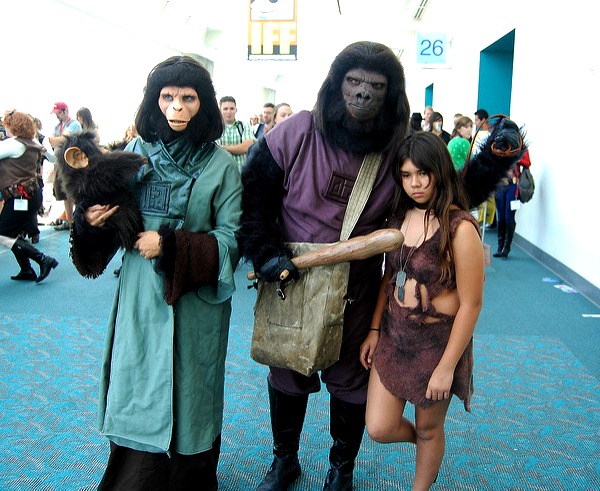 Mark H. Anbinder photographed this ape family with their human slave girl at the 2009 San Diego Comic-Con.
9

Lord of the Rings Party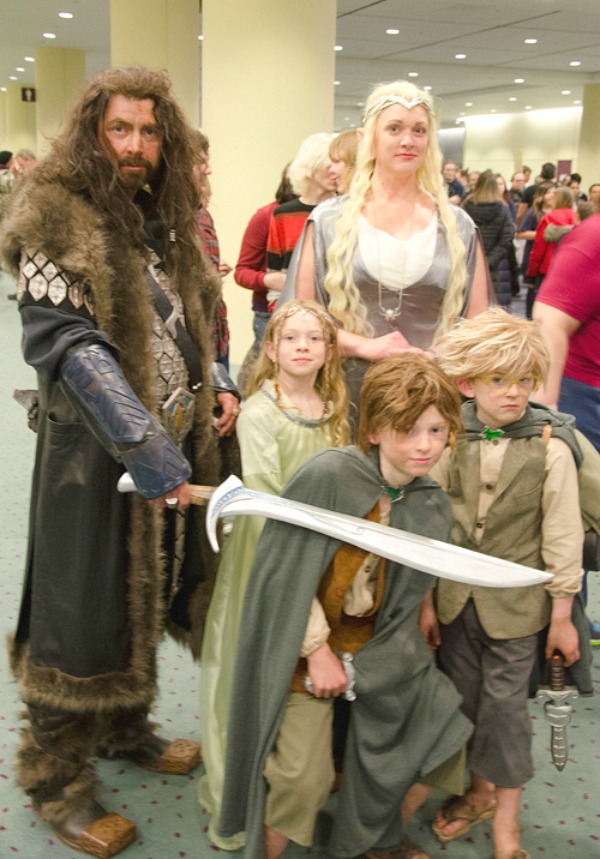 These adventurers were spotted at the 2014 Toronto Comic-Con and photographed by Kiara (aka Player Two) of Geek Girls.
10

The Addams Family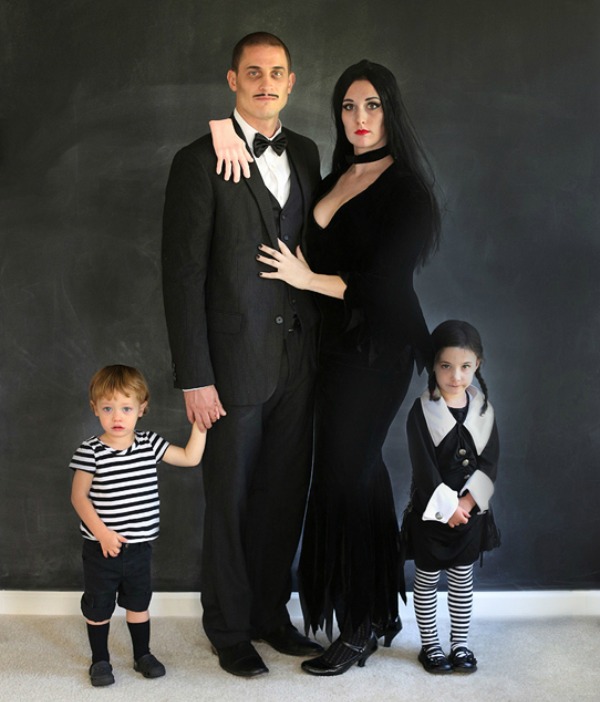 A lot of people try to pull off this look, but without the full ensemble and some great costumes, it's hard to capture the essence of The Addams Family. Melanie and Adam created this fun family photo shoot and are the husband and wife behind Loft 3 Photography.
11

The Doctor, The T.A.R.D.I.S. and a Dalek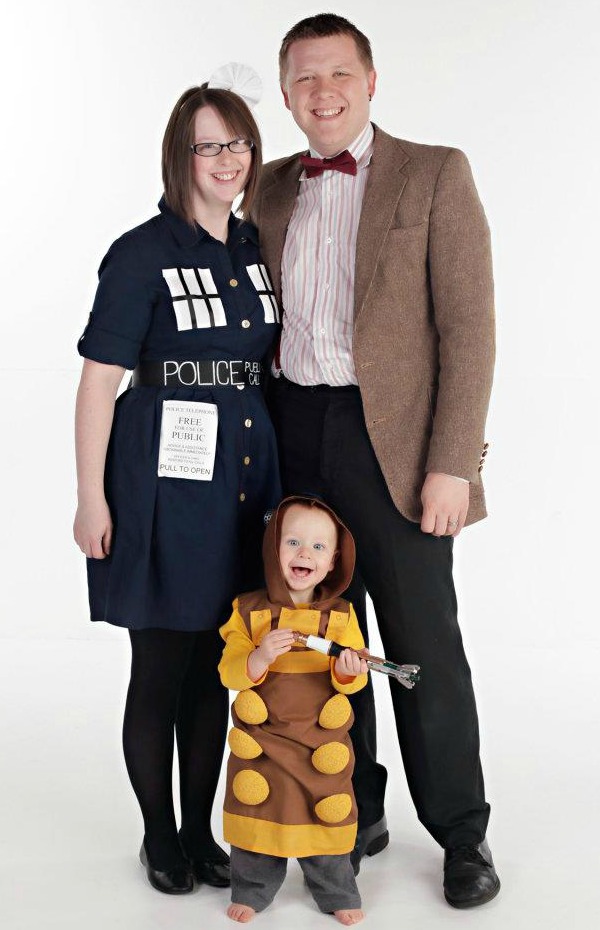 io9 reader Mandrie sent this picture to the site back in 2009 to show off her family's great Whovian style.
12

A Christmas Story characters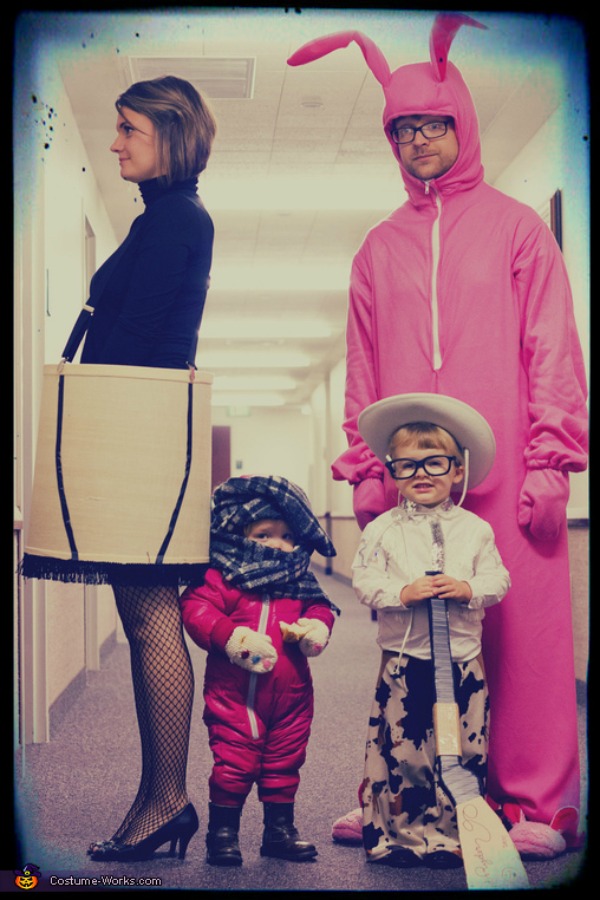 Two great versions of Ralphie, one bundled up Randy and the world's most famous lamp look great in this fun picture added to Costume Works by the family matriarch, Celeste.
13

Bob, Linda, Tina, Louise and Gene Belcher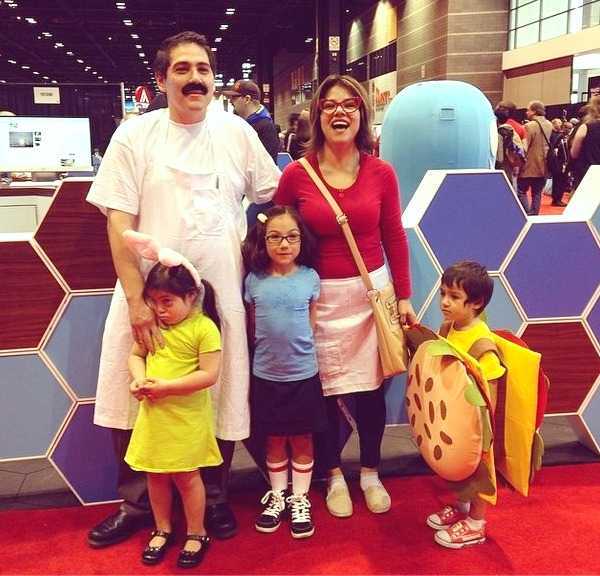 Redditor Shooter_magavin and clan brought the family from Bob's Burgers to life at the 2015 C2E2 convention in Chicago.