On Good Friday, Christians around the world commemorate Christ's crucifixion Take a look at these gory stories involving being nailed to a cross. WARNING: GRAPHIC CONTENT.
**** WARNING: GRAPHIC CONTENT***
1

The Paraguayan bus drivers who crucified themselves in protest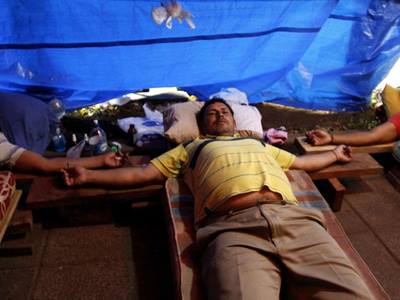 In 2014, three bus drivers in Paraguay had their hands nailed to a cross as part of a hunger strike after they "unjustly" lost their jobs. Elvio Cristaldo and Eligio Martinez decided to crucify themselves in San Lorenzo (a suburb of the capital city Asunción) after they were sacked for refusing to work fewer hours.
Clemente Lovera even had his mouth sewn shut and is starving himself until he is allowed to return to his position. The father-of-two was force-fed liquid food through a straw as he laid alongside two former colleagues during the gruesome demonstration. The individuals were not hung from the crosses, but were allowed to lie on the ground on their backs, with their hands were nailed to the boards. They were given medication to help ease the pain.
A year before, eight bus drivers took part in a similar protest. Each of them was nailed to a cross for 20 days near a bus terminal at Luque, 12km outside the capital Asuncion.
2

The artist who nailed himself to a car and was immortalized in a David Bowie song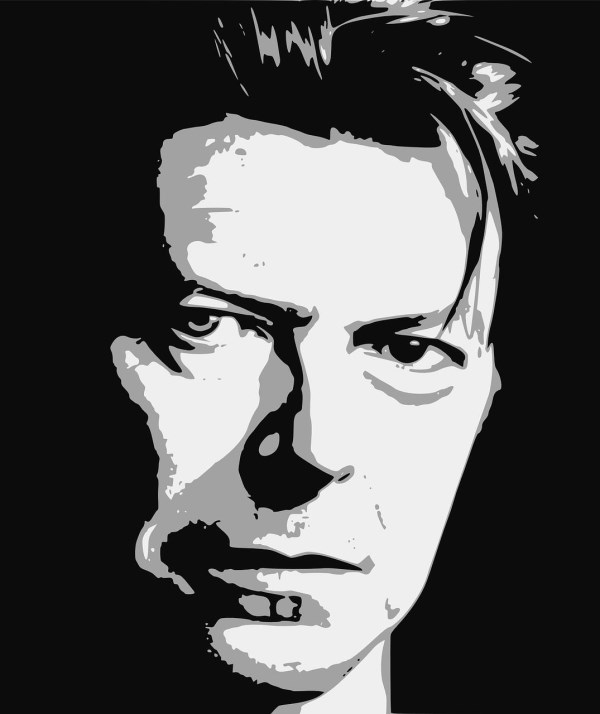 In 1974, performance artist Chris Burden was nailed to the back of a Volkswagen Beetle, which was pushed out of a garage with the engine revving for two minutes before being pushed back into the garage. Certainly, the piece is suggestive of Christ's crucifixion and even the title — Trans-Fixed—recalls the concept of transubstantiation, the process whereby the bread and wine of the Eucharist (communion/Lord's Supper) become the body and blood of Christ.
In 1977, Burden's performance was immortalized in a song written by David Bowie for the album Heroes called "Joe the Lion." "Nail me to my car and I'll tell you who you are" was a part of the lyrics.
Burden is also notorious for such works as being bolted to a gallery floor between two buckets of water, each with a live 110-volt electric line submerged in it, so that a viewer could, if they wished, kick over the bucket and kill him (Prelude to 220, or 110, 1971), and having his friend shoot him in the arm with a .22 rifle (Shoot, Santa Ana Gallery, 1971).
3

The Indian man who crucified himself to honor former Chief Minister Jayalalithaa's birthday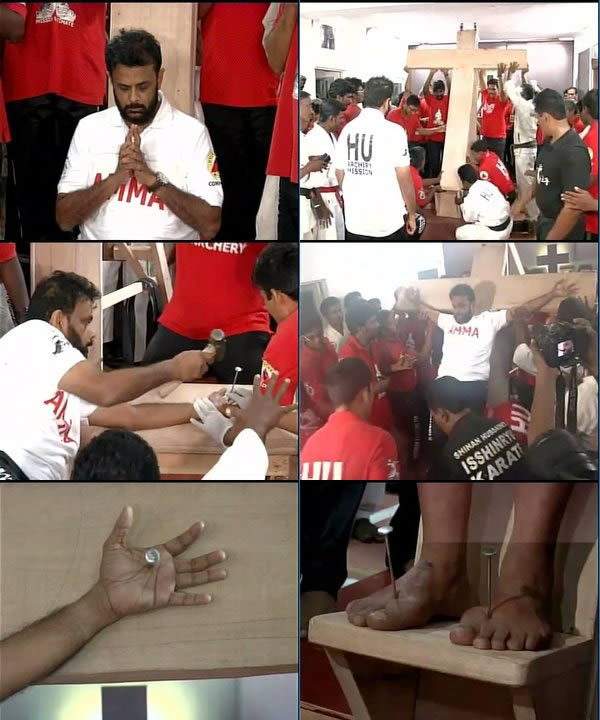 In 2015, a supporter of AIADMK chief J. Jayalalithaa crucified himself to demand his leader's return as Tamil Nadu chief minister.
Shihan Hussaini, who said he was a karate expert, crucified himself on a wooden cross as dozens of AIADMK workers watched. A video shows Hussaini's aides digging 6-inch nails into his hands and feet.
Hussaini, writhing in pain, remained hanging on the cross for more than six minutes. Jayalalithaa quit after she was arrested and jailed in a corruption case. She became the first incumbent chief minister in India to be disqualified from holding office due to a conviction in a disproportionate assets case.
On May 11, 2015, the Karnataka High Court acquitted Jayalalithaa in the disproportionate assets case, and she resumed office.
4

The Bolivian politician who tried to crucified himself but couldn't stand the pain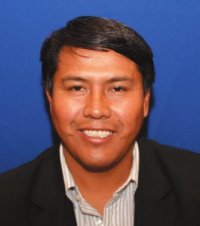 In 2015, a politician allowed himself to be nailed to a cross in public in a bizarre and painful protest at not being allowed to stand as a mayoral candidate.
Former Congressman Edwin Tupa, 43, had tried to become Town Hall boss in the city of Montero, Bolivia. However, he fell afoul of laws banning national politicians standing in local elections. After officials had ignored Tupa's six-day hunger strike, he asked supporters to nail him to a cross in front of the Electoral Tribunal building in the city of La Paz.
But after one 12-inch nail was hammered through Tupa's right hand into a wooden cross, he screamed in agony begging supporters to stop. A series of interviews was canceled when Tupa passed out from the pain.
Paramedics took 10 minutes to extract the nail from his hand before rushing him to the hospital.
5

The priest "kidnapped by ISIS" who may be crucified on Good Friday, 2016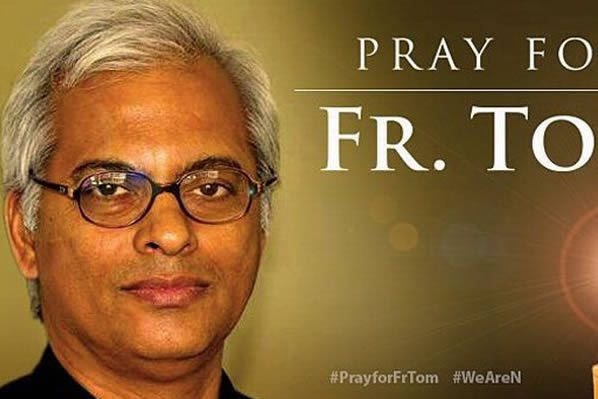 Fears are growing for a priest believed to have been kidnapped by ISIS as sickening reports suggest he may be crucified on Good Friday, 2016.
Father Tom Uzhunnalil was seized when four armed militants stormed a senior home in Aden in Yemen on March 4. The gunmen killed 16 people—including four nuns—in the brutal attack.
No group has come forward to claim responsibility for the kidnap of the priest, who was a member of the Silesian order of Bangalore, India, but a survivor said ISIS was to blame.
Now, reports shared on social media suggest the priest faces being brutally tortured this Friday as Christians mark the day Jesus died. The Franciscan Sisters of Siessen, based in South Africa, posted on Facebook: "Was informed that the Salesian priest, Fr. Tom, who was kidnapped by ISIS from the Missionaries of Charity Home in Yemen, is being tortured and is going to be crucified on Good Friday."
Since the reports were posted, members of Fr. Tom's order have stepped forward to deny them. As of this writing, no information has been provided on the outcome.
6

The South Korean man who killed himself by crucifixion on Easter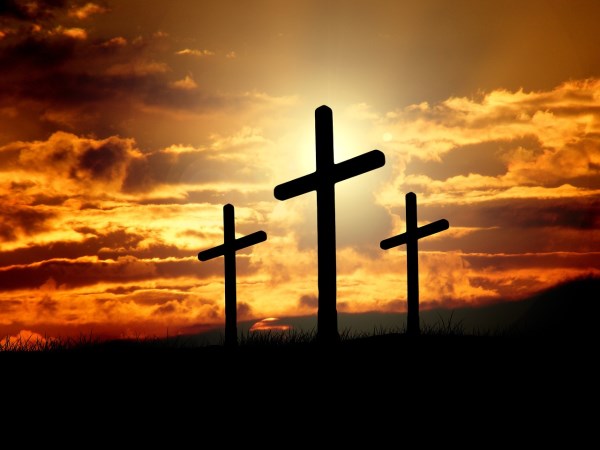 In Easter 2011, a middle-aged South Korean taxi driver was found dead, nailed to a crucifix. The body of 58-year-old Kim was found a week after Easter on a wooden cross in an abandoned quarry in the central city of Mungyeong.
Kim apparently went to great lengths to ensure his death emulated the death of Jesus Christ. In addition to being nailed to the cross, he was wearing only a pair of underwear and a crown of thorns atop his head. He had also apparently performed self-flagellation and stabbed himself in the side to emulate the wound delivered by Longinus to Christ.
According to police, the man's faith helped him endure the pain. An autopsy revealed that he died from bleeding to death and suffocation, the latter of which likely due to the stabbing.
One thing that remains unclear, however, is whether or not he was given assistance. It is thought that after whipping and stabbing himself, he drilled holes in hands and slipped them through the already driven in nails. According to one source, police reenacted the scenario and determined that it was entirely possible that a man could do what Kim did without assistance.
7

The Filipino devotees who nail themselves to cross in a crucifixion re-enactment every year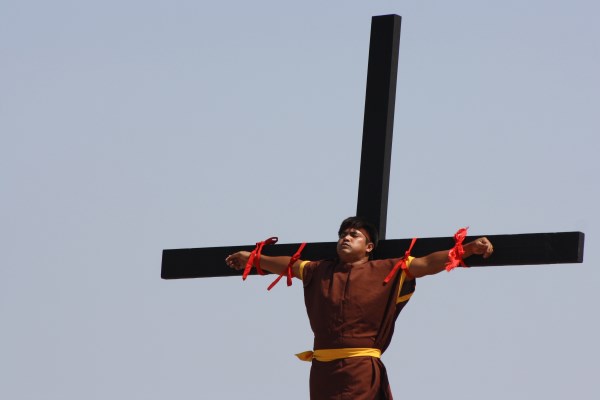 Every year, screaming in pain, Filipino devotees have themselves nailed to wooden crosses to mimic the suffering of Jesus Christ on Good Friday in Asia's largest Roman Catholic nation.
Church leaders have spoken against the annual practice mixing devotion with folk belief, but it continues to draw big crowds, particularly in the northern Pampanga province.
Painter Ruben Enaje, 54, was among half a dozen men whose hands and feet were rubbed with alcohol before locals dressed as Roman soldiers hammered sterilized nails into his flesh in 2015. He has repeated the same act for the last 29 years as part of giving thanks after surviving a fall from a building. The reenactment drew 5,000 spectators.
Devotees undergo crucifixion in the belief that such an extreme sacrifice is a way to atone for their sins, attain miracle cures for illnesses, or give thanks to God.
8

The Canadian man who made a video of himself on the cross to share his love for fat women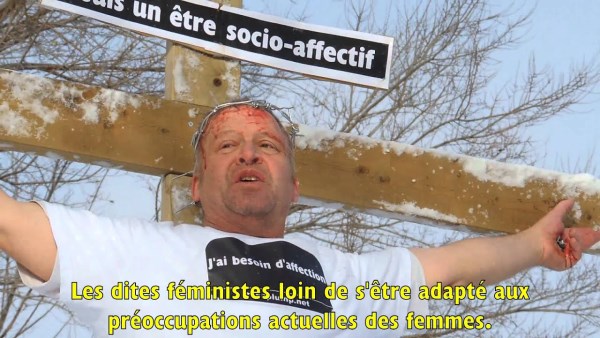 Quebec City resident Jose Breton has vigorously attempted to popularize his fetish for chubby women through a prominent media presence.
Most people with specific sexual peccadilloes are satisfied to pursue them in peace. Breton, not so much. He feels so strongly about his sexual arousal for fleshy babes that in a media interview in 1993, he compared physically fit women to "children" and "extraterrestrials."
It's not enough for Breton to enjoy chunky, pudgy, round, curvaceous, Rubenesque women—he wants you to feel the way he does. He launched a zine in the pre-net days and then moved on to Miss Ronde, a virtual beauty contest which only welcomes overweight women. He ran for a seat as an Independent in the most recent provincial elections under the slogan "The Parti Quebecois dislikes round women." He also ran a campaign to get more fat women on TV.
Perhaps his most dramatic stunt was when he posted a video of himself on a cross in 2013, apparently in a reaction to feeling shut out of the feminist movement a few months earlier.