1

The Easter Bunny who brawled with a father in a New Jersey Mall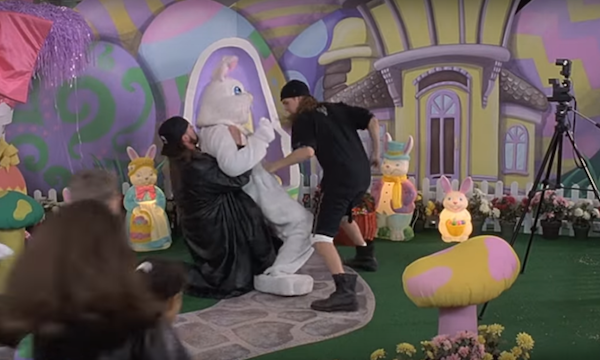 Jersey City police responded to the Newport Centre Mall in March 2016 after reports of a fight between the mall's costumed Easter Bunny and the father of a little girl.
Kassim Charles, 22, the bunny in question, and Juan Jimenez-Guerrero, 44, the father of the one-year-old girl, brawled after she slipped off the rabbit's lap while getting her photo taken. Both Charles and Jimenez-Guerrero were being charged with aggravated assault and disorderly conduct.
Watch the Twitter video below to see the Easter Bunny tearing off his thick, white gloves to scuffle with Jimenez-Guerrero. Dozens of mallgoers can also be seen surrounding the brawling duo, with some in the crowd participating in the fight as security guards attempt to calm the situation.
Pt 2 pic.twitter.com/Gax2z8TPZV

— Kev (@2jrb123) March 20, 2016
2

The Easter Bunny that was stuffed with $30,000 worth of meth
In April 2015, a drug dealer faced a dilemma—how to transport $30,000 worth of meth without being detected. He decided to stuff the drug into an Easter bunny and mail it.
As luck would have it, the stuffed bunny was sniffed out by a police dog in Tulsa County, Oklahoma, and the intended recipient, Carolyn Ross, was arrested by police.
When cops sliced open the bunny, they found two condoms filled with meth with a street value of $30,000. Officials said that Ross confessed to knowing the drugs were in the mail, and said she was supposed to redistribute them to someone else.
3

The Easter Bunny (and his assistant) who attacked a mall patron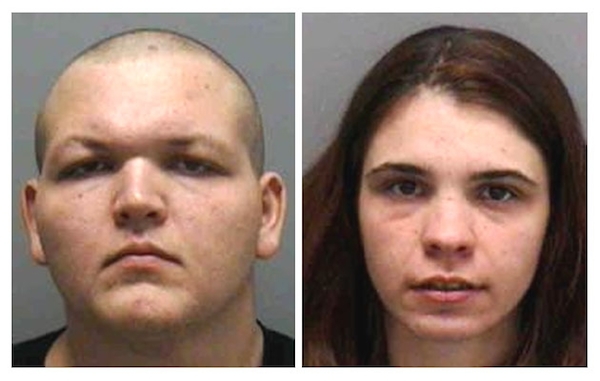 A mall Easter Bunny and his wife were arrested on battery charges in 2006 in Ft. Meyers, Florida.
The rambunctious rabbit (aka Arthur McClure, then 22) allegedly struck a mall visitor who complained about the early closure of the photo line to meet the Easter Bunny. When she complained to the bunny's assistant and significant other, Crystal Frechette, then 25, the two women began to argue and Frechette punched her in the face. The 280-pound McClure then removed his bunny head and joined the fray. The couple were each charged with misdemeanors for their alleged roles in the scuffle.
4

The Easter Bunny who assaulted a TSA agent—with confetti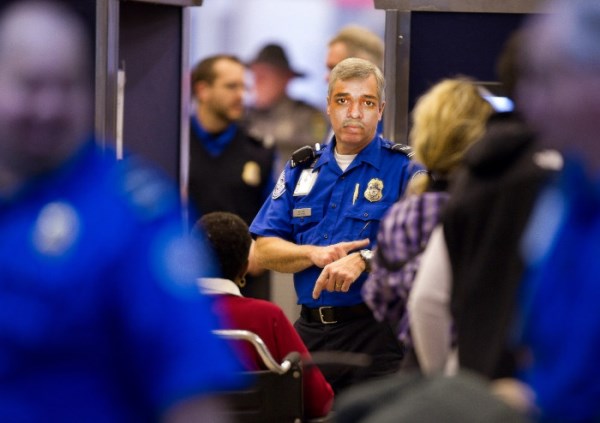 Valerie Baul, a radio personality from Kansas spent three hours in a Philadelphia International Airport holding cell in 2011 for pissing off a not-too-friendly TSA official who didn't find Valerie and her bunny costume funny—at all.
The "Bunny Lady" was wearing fuzzy pink rabbit ears at the time of the incident, and was carrying a basket of colorful eggs. After she made it past security and the eggs were safely back in her possession after going through the x-ray machine, a TSA official asked her what was in those eggs. She responded in kind:
"'They're eggs filled with confetti. You want to see what's inside? Here you go, you win, let's find out together.' And I put it on her head. I didn't think anything of it."
The TSA agent wasn't amused. The Bunny Lady was put in the airport prison and later charged with misdemeanor assault.
5

The Easter Bunny who was stopped on a California highway for operating a motorcycle without a helmet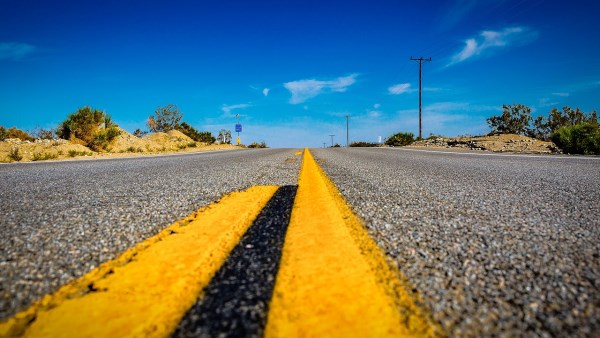 Even the Easter Bunny is not immune to the rules of the road. In 2013, a California Highway Patrol officer made an unusual traffic stop when a man in a bunny suit was caught driving a motorcycle without a helmet.
The officer, who was on a routine patrol on Interstate 8, observed the costumed man traveling down the highway near San Diego. He proceeded to make a traffic stop after noticing the bunny's tall white ears were not covered with a helmet. He also said the costume posed a safety concern, as it was a visual impairment.
The bunny told the officer he was headed to a charity event and was sent away with a verbal warning.
6

The self-medicating Easter Bunny who was caught popping pills on the job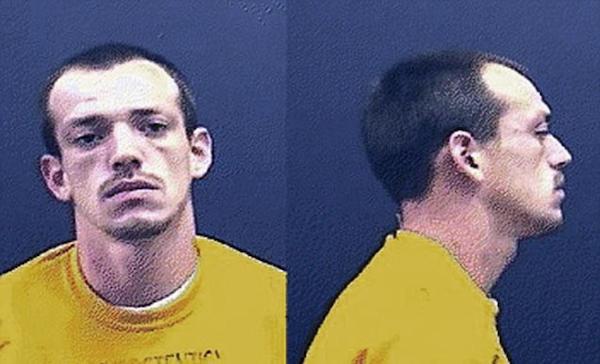 We know kids can be a bit of a handful, but one Easter Bunny took self-medicating to an extreme after being busted on charges of illegal possession of prescription drugs while performing at a Virginia mall in 2012.
Joshua Lee Bolling, 24, was still in costume when escorted outside by cops at the Danville Mall. Mall employees had alerted the police after they noticed he was acting strangely during breaks from entertaining the children. Officials took mercy on the waiting kids and escorted Bolling out quietly before slapping the cuffs on him.
7

The Easter Bunny who harassed some high school students in a McDonald's parking lot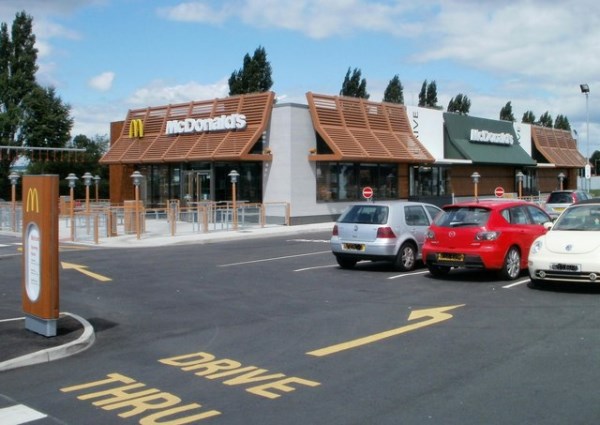 Woodward, Oklahoma police officers went rabbit hunting after receiving a call about a suspicious person dressed in an Easter Bunny suit harassing some students at a local restaurant.
Police Lt. Monty Martin said that "a man in a Mazda convertible dressed in a rabbit suit" had allegedly disturbed some students from Elk nearby City by driving around their school bus while it was parked at McDonald's. By the time officers were able to respond to the call, the bunny had fled the scene, but Martin said officers were able to track down the vehicle and discovered the driver was, in fact, wearing a pink bunny costume.
He was let off with a verbal warning since officers had not witnessed him harassing any of the students.
8

The couple who mistook an Easter Bunny statue for a prowler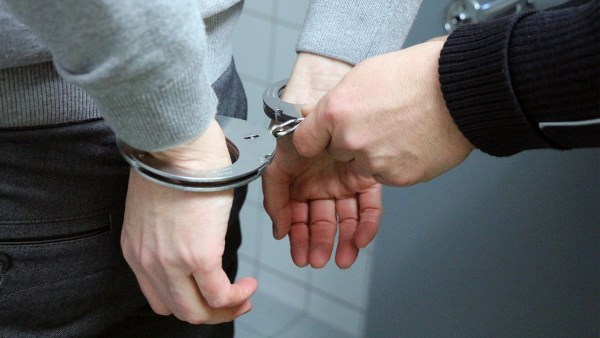 This bunny was not at fault in any way but was involved in a criminal investigation just the same.
A couple in Duisburg, Germany called police on Easter Sunday 2012 after being left frightened by an intimidating prowler near their home. They told officers they were in danger after spotting a tall shadowy figure peering through their window.
The official call log read: "About 1.80 metres tall, yellow shirt, blue check trousers, green rucksack and a 'striking' face." Once they arrived, officers were quick to apprehend the buck-toothed bunny statue, with one officer adding: "We took him into custody, but he hasn't said much yet. It was a pretty good joke, and we're waiting for his owners to come and get him."