1

The football fan who has attended every Super Bowl since 1967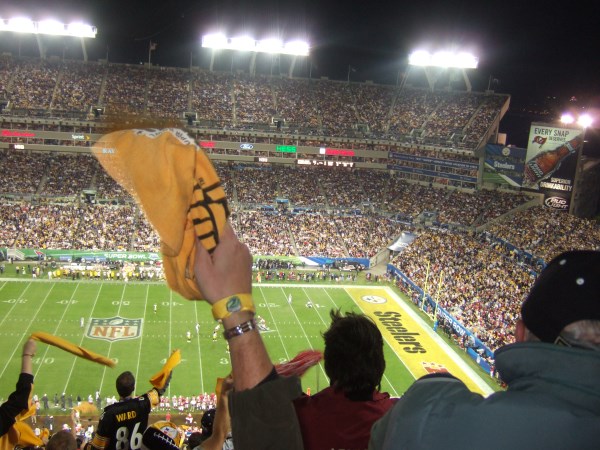 Larry Jacobson, 76, is a member of an ultra-exclusive group of football fans — those who have attended every single Super Bowl.
He is one of three men in the "Never Miss a Super Bowl Club" (two of the original five members have now passed away), who, in their own right, have become sports celebrities. VISA made a TV commercial with them in 2010 as part of a promotion around that year's game.
Jacobson went to his first Super Bowl in 1967 on a date. "It was a $100 investment including tickets, airfare, car rental and food, but she wasn't impressed with football, and she wasn't impressed with me," he said.
16 years ago, Larry finally met the other men who had never missed a Super Bowl. They get together and swap stories every year, and they'll be in the stands this Sunday.
2

The mom whose adoption story inspired an Oscar-winning film praises her son for his second Super Bowl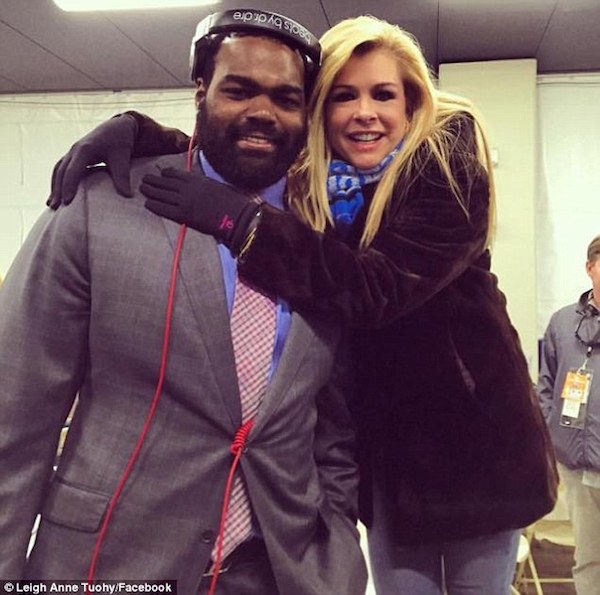 Leigh Anne Tuohy, mom to Carolina Panther's offensive lineman Michael Oher, is amazed that he is returning to football's top competition this Sunday.
Oher was born to a drug addict mother and a convict father in Tennessee in 1986 and spent a troubled childhood in and out of school. He was adopted by Tuohy, who nurtured his love of football. He eventually went to the University of Mississippi on scholarship. From there, he earned unanimous all-American honors and was selected by the Baltimore Ravens as one of their first round draft picks in 2009. He won the Super Bowl with the Ravens in 2013 as they beat the San Francisco 49ers, 34-31.
For Super Bowl 50, Tuohy will be watching the game from the sidelines. She said, "I'm going to put my bling jersey on, and be the proudest, most obnoxious momma I can possibly be."
3

The animals that predict the Super Bowl winner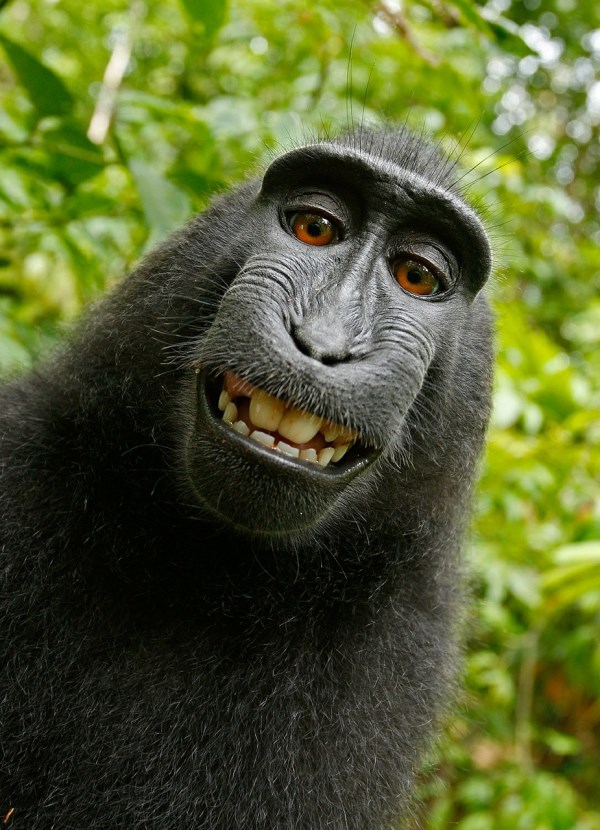 If the tiger and the eight baby tortoises are right, Carolina Panthers fans can breathe easy on Sunday, but if the piglets and porcupine have their way, the Panthers are in trouble.
Just as commercials have become must-see television during the Super Bowl, having animals predict which team will win is now a longstanding tradition. Among some of their predictions:
• Tuah, the orangutan (Utah's Hogle Zoo):
From the AP: "Zoo spokeswoman Erica Hansen says a 1-year-old orangutan named Tuah (above) chewed up a cardboard Panthers sign and later kissed a papier-mache Panthers helmet. Hansen says he never touched the Denver Broncos sign or helmet."
• Nancy and Twelve, Galapagos tortoises (Dallas Zoo):
From the Dallas Morning News: "Galapagos tortoises Nancy and Twelve raced toward veggie cakes at the Dallas Zoo to choose the winner. Nancy glided in for the orange cake, selecting the Broncos to win Super Bowl 50."
For our money, we're going with Teddy Bear the Porcupine. This viral star with over 45,000 Facebook fans and 24,000 YouTube subscribers has accurately named the Super Bowl winner three out of four times. He makes his latest prediction below:

4

The bizarre bets that keep the Super Bowl interesting (even when it's not)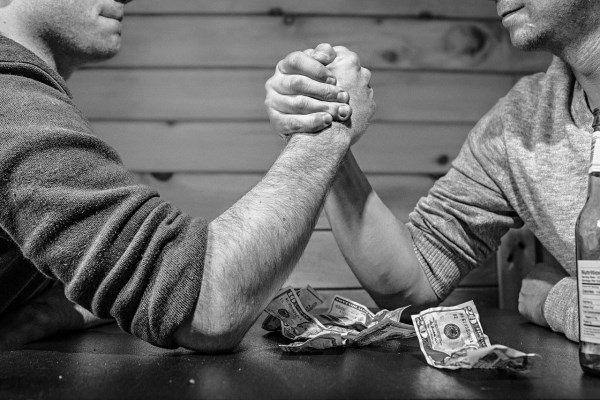 In what's become a tradition in its own right, gamblers have a broad range of peculiar bets to choose from that are tied to the events of the Super Bowl. They can wager on everything from whether Denver Broncos quarterback Peyton Manning will cry during the broadcast to whether there will be an earthquake during the big game, which will be played at Levi's Stadium in Santa Clara, California. Some additional prop bets for 2016 are:
• What color will Beyoncé's footwear be when she comes on stage for the halftime show?
-Black (+150), Gold/Brown (+250), White (+275), Silver/Grey (+475), any other color (+700)
• How many times will the Golden Gate Bridge be shown during the broadcast?
-Over 0.5 (-400), Under 0.5 (+250)
• Will Peyton Manning announce his retirement in the postgame interview?
-Yes (+500), No (-1000)
• How many wings will Buffalo Wild Wings sell on Super Bowl Sunday?
-Over 12 million (-120), Under 12 million (-120)
As anyone who has ever watched the Super Bowl already knows, the entire game may not be thrilling enough to hold your attention, but an assortment of prop bets can ensure that excitement and intrigue will remain throughout the day.
5

The halftime show that coined the term "wardrobe malfunction"
The last time the Carolina Panthers duked it out at the Super Bowl, the team's loss against the New England Patriots was overshadowed by "Nipplegate."
While there's not likely to be another controversial moment like it (Super Bowl 50's halftime performers are Coldplay and Beyoncé), Janet Jackson set off a firestorm in 2004 when her right breast was bared during her nationally televised halftime show with Justin Timberlake.
Timberlake's "Rock Your Body" ended with the heartthrob ripping off the leather cup that covered Jackson's breast as he sang, "Gotta have you naked by the end of this song." He later apologized, blaming the televised peep show on a "wardrobe malfunction."
The split-second exposure, witnessed by up to 100 million viewers, revealed what appeared to be a sun-shaped metal ring atop the then 37-year-old entertainer's nipple.
The incident prompted merciless action from the FCC (Federal Communications Commission), who demanded a $550,000 fine from CBS and new measures to prevent future broadcasts of indecent moments. In a 2012 ruling, the U.S. Supreme Court prevented the FCC from collecting the hefty fine, but CBS already revamped its broadcast delays to prevent unscripted human moments during live events. The spooked network slapped future broadcasts with an unprecedented five-minute delay — the new normal for live shows.
6

A match even more adorable than the Puppy Bowl
Yeah, we know the Puppy Bowl is all kinds of cute, but for something a bit more adorable, you may want to check out the Otter Bowl.
This Sunday, the Aquarium of the Pacific (Long Beach, California) will be hosting their second annual Otter Bowl. The aquarium's resident sea otters will be tossing the old pigskin around and vying for the coveted MVP trophy. If you are in the area, the event kicks off at 4 pm in the Northern Pacific Gallery. There'll be an aquarium docent giving the play-by-play and dropping many cool facts about sea otters. Check out some of the highlights from last year's game:

7

The weirdest ad to appear during Super Bowl 50 — featuring a choir of Super Bowl Babies and Seal
The NFL promo weirding everyone out before the big game features none other than Super Bowl Babies and pop star Seal.
Once statisticians noticed a strange trend of births spiking nine months after the Super Bowl from fans of the winning team, the term "Super Bowl Babies" was born. In honor of Super Bowl 50, the NFL put together this hilariously strange music video showcasing children and adults who claim to have been born as a result of the big game. (Many Patriots fans are pointing out one major problem — the youngest in this elite group are dressed in Seahawks colors, but there are no Patriots babies. The Patriots were winners in 2015.)
Some fans have taken to social media to tell the world they are are creeped out by the idea of children singing about this topic. User @PapaMook said, "That 'Super Bowl Babies' commercial is repulsive. Kids are singing a song about their parents (or whomever) gettin' it on. I love America," while @TheAOster proclaims, "This is so creepy, but kind of amazing. I can't decide whether to praise or cringe at the NFL for this."
What do you think? Cute, bizarre or a bit of both?

8

The weird pre-game superstitions and rituals of the Carolina Panthers and Denver Broncos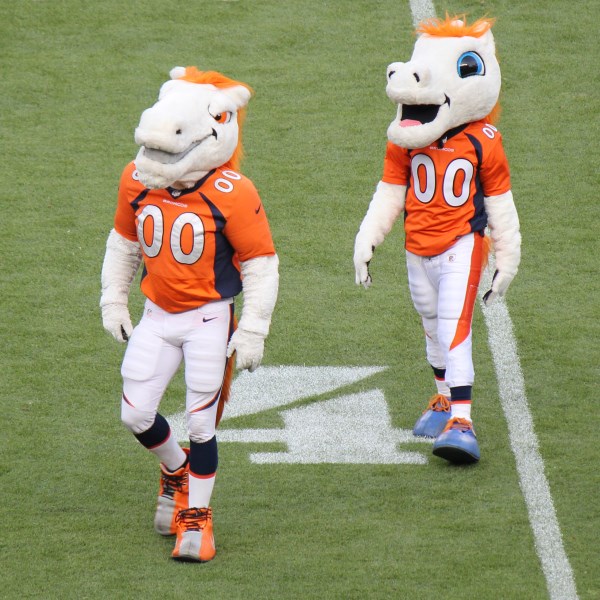 When the Denver Broncos hit the field for Super Bowl 50, they'll be dressed in their white uniforms instead of the orange ones they typically wear for home games. Why? They believe it's good luck.
"We've had Super Bowl success in our white uniforms, and we're looking forward to wearing them again in Super Bowl 50," John Elway, executive vice president of football operations and general manager of the Broncos, said in a press release about the decision.
Although there's no way to prove that the superstitions work, the teams are not taking any chances — a number of players and even coaches will probably continue their game day rituals this Sunday. Here are some they have previously admitted to doing:
• Carolina Panthers Coach Ron Rivera always wears the same shoes on game days. "I have to wear all black. Not for any specific reason other than the last time I wore all black we started winning, so I kept doing it," Rivera told the AP.
• Carolina Panthers Quarterback Cam Newton chews gum. He says, "I just depend on Wrigley's Winterfresh chewing gum to get me through the adverse times in the game...and in a given game, the superstition comes. You made a big play? Even if the gum is rock solid, you can't take it out. You got to keep fighting through it. You may put another piece of gum in, but that's that play-making gum. But if you're sucking, of course, you've got to toss it."
• Denver Broncos Quarterback Peyton Manning likes to sleep in. "Hopefully, I'll sleep in," Manning said in January 2014. "It ends up being a little bit of a longer day, and you can shorten the time before the game by being asleep."