1

The twin brother and sister who were born two minutes apart in different years
Twins born in San Diego will forever share different birthdays — and different birth years. Maribel Valencia, 22, gave birth to daughter Jaelyn at 11:59 p.m. on New Year's Eve 2015 then delivered son Luis two minutes past midnight at San Diego's Kaiser Permanente Zion Medical Center.
Jaelyn weighed 4 pounds, 15 ounces, and Luis weighed 5 pounds, 9 ounces. The two new additions join Maribel, her husband, Luis, and their 3-year-old daughter, Isabella.
2

The twin brothers who were born in different decades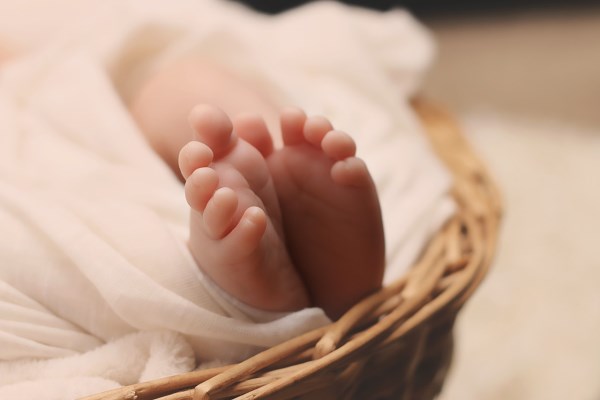 Imagine identical twins, with different birthdays. Not just different days, but also different months, years — and, in this case, different decades. For twins born to Juan Velasco and wife Margarita Robles of Tampa Bay, New Year's ushered in a sweet little surprise when one of their babies was born on December 31, 2009, and the other on January
1, 2010.
When Dr. Cathy Lynch of Tampa General Hospital delivered the first of the two babies by an emergency C-section, it was a minute before midnight. She then that she asked the prospective parents if they wanted different birthdays and their reaction was an excited, "Absolutely!"
Just a 30-second delay in coming into this world made Stefano and Marcello the last baby of 2009 and the first baby of 2010, respectively. The proud father who supported the idea said, "It will be good because they will have different parties."
3

The twins who were born a record 87 days apart
When Maria Jones-Elliott hugs her two babies, she hails them as "little miracles" — twins Amy and Katie were born and incredible 87 days apart.
Maria went into labor four months early, giving birth to Amy, but Katie did not arrive until three months later. They received a Guinness World Record for the "longest interval between the birth of twins." The previous record is 84 days.
4

The twins who became dads on the same day at the same hospital
These twins become fathers on the same day, in the same hospital — and even had their babies delivered by the same midwife. Jeromme and Jarrell Spence, both 21, beat the staggering odds when they became the proud dads of bouncing baby boys.
The twins were told their partners had the same due date of November 26, but neither believed they would both be celebrating parenthood on that date. Remarkably, however, fate had other plans — they became fathers within a few hours of each other when their sons were born at New Cross Hospital in Wolverhampton.
Both babies were born in the same water pool in the same room and were delivered by the same midwife.
5

The heaviest twins born naturally in Britain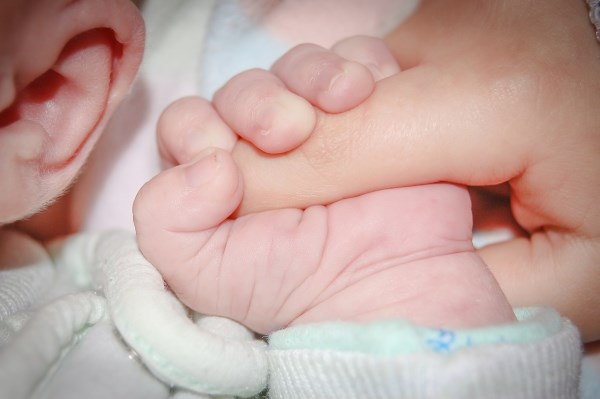 It was when Susan Hughes couldn't squeeze through a porch door that she had an inkling the twins she was expecting might be bigger than normal, but even her experience as a midwife could not have prepared her for just how big.
After 14 hours of labor, son Thomas arrived weighing a whopping 10lb 1oz. His sister Grace was born one hour later and tipped the scales at 8lb 2oz. Their combined weight of 18lb 3oz makes them the biggest twins to have been born naturally in the UK (the average twin weighs around 5lb. Their enormous appetites mean that their mother has to spend six hours a day breastfeeding the pair.
A spokesman for Guinness confirmed, "Thomas and Grace are the heaviest natural births we have ever recorded in the UK, so they are record breakers."
6

The mom who gave birth to 3 sets of twins in a 5-year period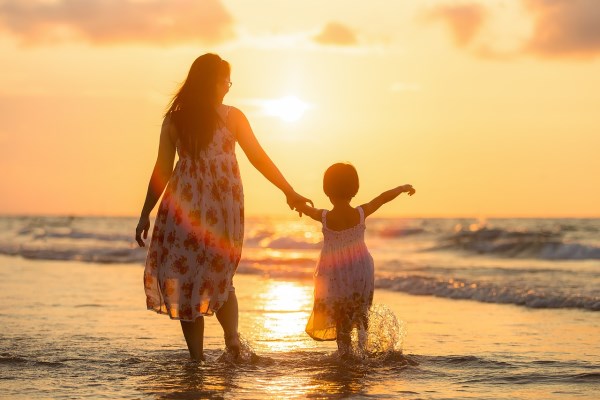 Andrea and Mark Rivas didn't know if their dream of becoming parents would ever come true. Now five years later, their emotional and unique journey is something that makes jaws drop.
Early in their marriage, the couple struggled to conceive. They suffered a miscarriage before turning to in vitro fertilization. In 2012, they welcomed a beautiful set of twins, Conor and Avery.
While going through IVF, they formed an inseparable bond with another couple, Sandi and Philip Palmisano, who were trying to have kids, but also failed. Andrea offered to carry their babies. In February 2014, Emma Lee and Grayson were born.
A few months later, she was again pregnant with twins, only, this time, they were conceived naturally. 36 weeks later, Andrea gave birth to healthy girls — Leah and Elyse.
7

The twin boys who became brother and sister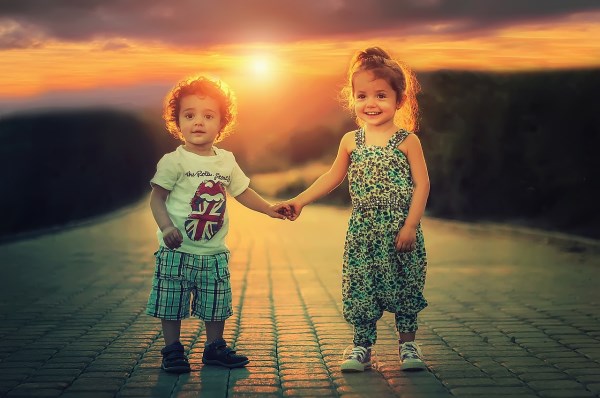 Mia Cowley is a happy little girl, running around her garden with her twin brother, Moses — but the six-year-old in the flowery dress hasn't always been this way. Mia only actually arrived into the world on Easter 2015 — until then, she was known as Max. Now, as one of Britain's youngest transgender children, she grins from behind her purple glasses and says, "God just made me muddled up."
The youngster's family are speaking out to help others who may be going through the same situation and who do not know what to do.
8

The woman who gave birth to two babies on the same day but they are NOT twins
After struggling with infertility for three years, Todd and Julia Grovenburg seriously considered adopting a baby from a foreign country to complete their dreams of having a family. But in a final and desperate attempt to have children of their own, the couple gave it one last try. On one lucky Sunday afternoon in July 2009, Julia's pregnancy test finally came back positive.
However, because Julia, 33, and Todd, 34, had been trying so hard to conceive, she became pregnant twice within two weeks and shocked the world with this surprising pregnancy news.
As one of only 11 women ever reported to get pregnant while already pregnant, Julia's pregnancy was eventually identified as "superfetation," meaning two babies are conceived at different times, born on the same day, and yet — medically speaking — are not considered twins. According to the rhythm of their heartbeats and the visual displayed on the ultrasound, both babies had gestational ages of about two-and-a-half weeks apart.