1

The ailing 3-year-old who was crowned homecoming queen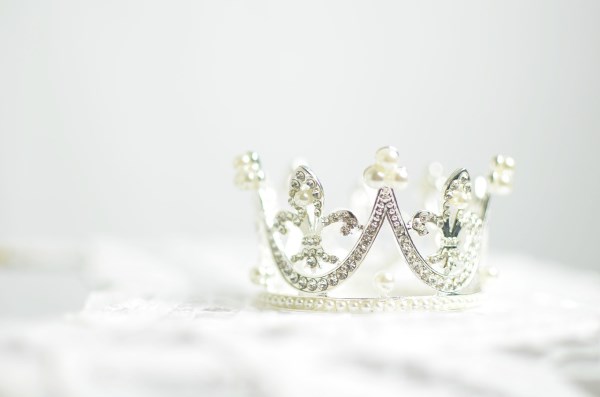 A football team from Manual High School in Denver, Colorado was so inspired by a remarkable 3-year-old girl, they decided to crown her homecoming queen.
Ever since they helped landscape the backyard of ailing preschooler Avelynn (nicknamed Avi) in July 2015, they could not get the child out of their minds. So, they decided to do something special for Avi—an open-heart surgery survivor—and made good on that goal at their homecoming game where they decreed her royalty.
Teacher Benjamin Butler, the defensive coordinator for the Manual High School football team, believes the tiny muse made an impact on the team because of her fighting spirit. After she was born, Avi was not expected to survive beyond six weeks.
Her crowning moment, Butler reveals, was dreamed up by one of the players. "The initial idea was to have Avi come out as an honorary captain for the coin toss, and then one of the boys said we should make her homecoming queen," he said.
2

The Pennsylvania students with Down syndrome who were voted homecoming king and queen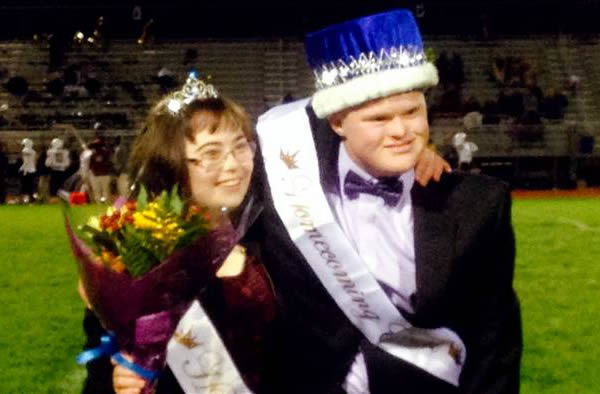 To say Nick McGee got excited about becoming homecoming king may be an understatement. The Pennsylvania teenager raised his hands in victory upon hearing the announcement before running to the bleachers and leading an already pumped crowd into a cheering frenzy. He then made his way back to the football field to give a bear hug to his friend, homecoming queen Lily Bowman, who, like him, has Down syndrome.
"There's probably a thousand different reasons why they were chosen in a class of over 600 students," said Scott Davidheiser, principal of Central Bucks High School South in Warrington Township, Pennsylvania, where the two students are active members of the student body. "I think everything's reciprocal in life."
A video of the October 2015 moment has gone viral on YouTube. In the clip, Nick can be seen rousing a cheering section that he is normally part of every Friday night. He leads students in a chant—"I believe that we will win"—and the crowd goes wild.
Davidheiser said the school has received a "tremendous" amount of attention because of its homecoming nobility.
3

The teen with cerebral palsy who was crowned homecoming queen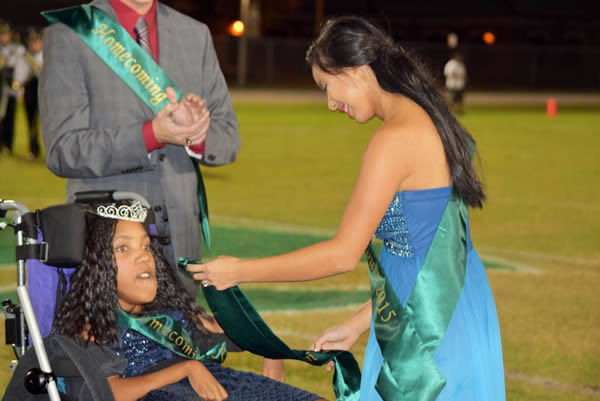 Viera High senior and homecoming queen Caia Gillett had just received her crown and sash when she had an idea. "I want to give my crown to Jazzmin, is that OK?" Gillett asked. The 17-year-old walked over to another member of the homecoming court, wheelchair-bound Jazzmin Samuel, and placed the crown and sash on her.
Samuel, who was born with cerebral palsy, smiled that smile that has captured the heart of anyone who has ever met her. "I feel like she deserved it, even more than I did," Gillett said.
In a day and age where selfless acts seem more the exception than the norm, what Gillett did not only stood out, it created a swarm of emotion from all those who witnessed it at Hawk Stadium, including Jazzmin's mother.
As surprised as she was to be chosen homecoming queen—Gillett said she was in a daze, asking herself "Is this real life?"—she was also surprised by the reaction her decision to put the crown and sash on Samuel created.
4

The transgender teen crowned homecoming queen at a Missouri high school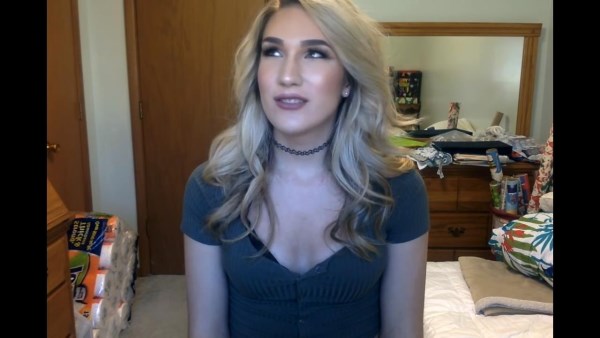 A transgender teen in Kansas City, Missouri says her dreams have come true after being crowned homecoming queen by her peers.
Landon Patterson was born male but has identified as female for as long she can remember. When she "came out" as transgender at Oak Park High School she was afraid of how her fellow students would react but was accepted wholeheartedly. Her support system was only solidified on September 2015 when she became the first trans student at the school to win the homecoming queen crown.
Patterson is believed to have fully transitioned to a woman earlier this year. She hopes her story will inspire others and help those on a similar path.
5

The homecoming queen who was crowned while wearing her football jersey

In 2015, when Michigan's Wayland Union High School homecoming king and queen were announced during a football game, the king, Jack Marcinek, looked traditionally spiffy in his suit. The queen, 17-year-old Hanna Moulenbelt, was also all dressed up, but not necessarily for a fancy evening. Moulenbelt was geared up for her school's football game because she's a kicker on the team.
Moulenbelt was surprised about the turn of events, saying, "I was taken aback because I was convinced another girl would win."
The senior fought for her spot on the football team after team's previous coach refused her during her junior year. The team's new coach, Mike Doupe, gave her a chance to earn a place on the roster.
Moulenbelt, who also plays girls soccer, said the team warmed up to her over the summer during conditioning workouts, and now they all good friends. She says it feels good to be able to inspire younger girls.
6

The first African-American homecoming queen of Ole Miss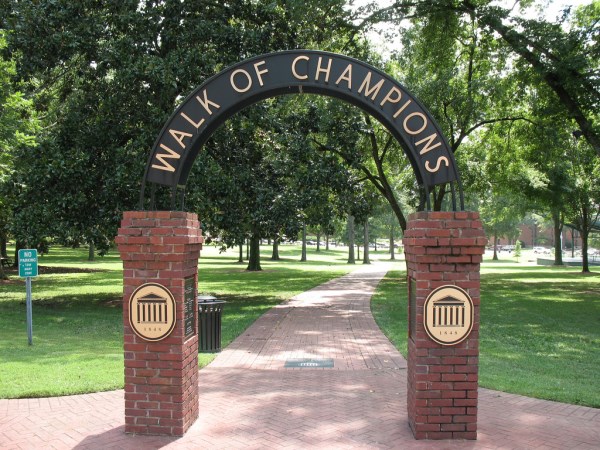 Fifty years ago, Courtney Roxanne Pearson would not have been allowed to enroll at the University of Mississippi because she was black let alone think of becoming the first African-American homecoming queen of Ole Miss.
But in 2012, the 21-year-old senior English education student from Memphis shined at her historic crowning during the halftime ceremonies, when Ole Miss faced off against Auburn at Vaught–Hemingway Stadium.
Pearson didn't expect to win the competition but was thrilled to find out that she did. Her father, Commander Kerri Pearson, escorted her onto the field to receive her crown.
7

The drag queen who became homecoming queen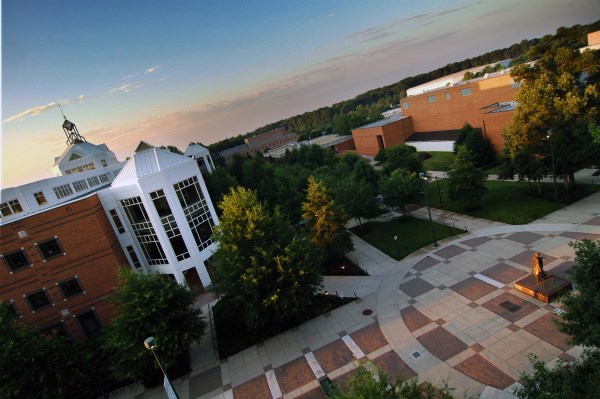 George Mason University senior Ryan Allen dresses in drag and doesn't mind being called a queen—homecoming queen, to be exact. Allen, who is gay and performs in drag at nightclubs in Fairfax, Virginia, said he entered the 2009 homecoming contest as a joke, competing as Reann Ballslee, his drag queen persona.
He considers the victory one of his happiest moments and proof that the suburban Washington, D.C., school, famous for its run to the Final Four a few years back, celebrates its diverse student body.
The senior won the pageant at a sold-out homecoming basketball game against Northeastern University. The crowd cheered as Allen, wearing a gold-sequined top, accepted the tiara and the Ms. Mason 2009 sash.
The school, known for racial diversity, was selected the nation's top "school to watch" in the most recent U.S. News and World Report rankings.
8

The girl with brain damage who cried with happiness as she was voted homecoming queen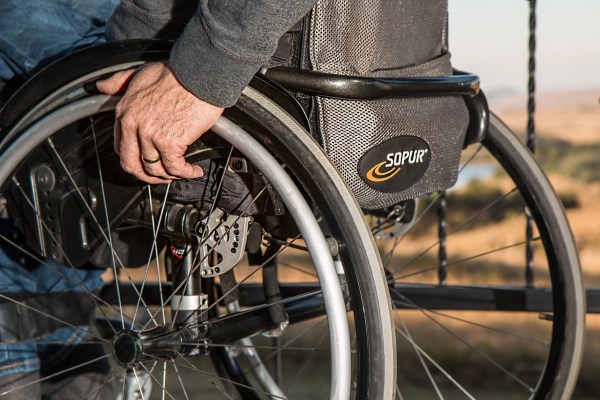 Despite not being able to talk, Jade Kilburg's friends say she warms their hearts with her smile.
Jade, 17, was born with cytomegalovirus. She suffered a stroke, which caused severe brain damage and she cannot talk. In 2014, Maquoketa High School in Iowa named her homecoming queen.
Her family says Jade's disability doesn't make her different than any other teenaged girl. She "loves boys, makeup, dressing up, and hanging out with her friends." Jade was overwhelmed with joy and tears filled her eyes as she danced in the homecoming rally.