1

The man who holds the record for most tattoos from the same series for his Simpson's back piece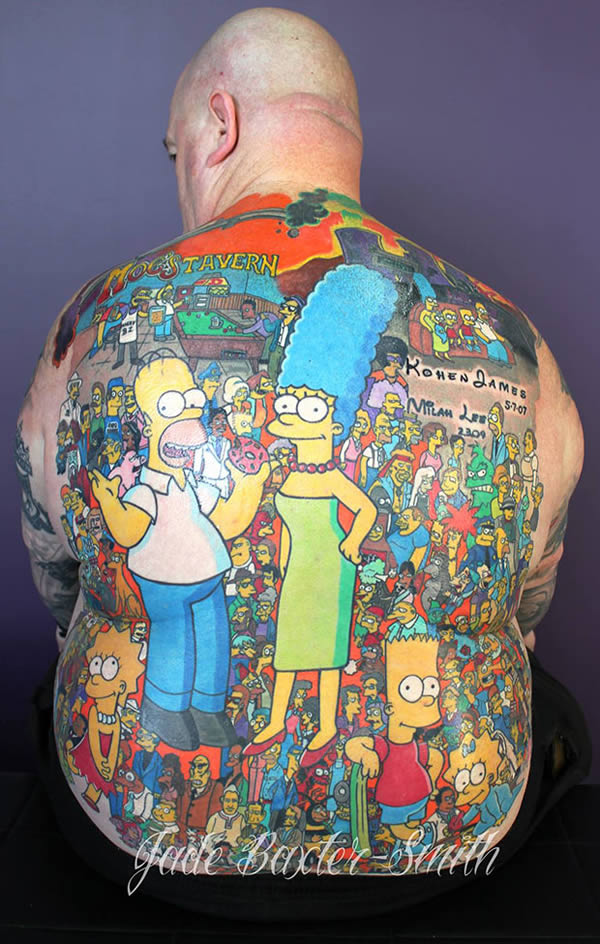 After much media speculation, Guinness World Records can officially confirm that Australian Michael Baxter holds the record for the "Most tattoos of characters from a single animated series."
The 52-year-old grandfather's entire back is covered in 203 tattoos from the long-running Fox TV series, The Simpsons. In one year, Baxter spent 130 hours (the equivalent of five and a half days) in the chair of tattoo artist Jade Baxter Smith and his body art has set him back a staggering $12,000 AU (£5570).
To achieve the record, all of Michael's tattoos had to show the characters as they appear in the animated series, and Baxter had to provide details of the episode(s) in which each character appeared (in the form of which they have been tattooed).
2

The man who has 82 tattoos of Julia Roberts as Erin Brockovitch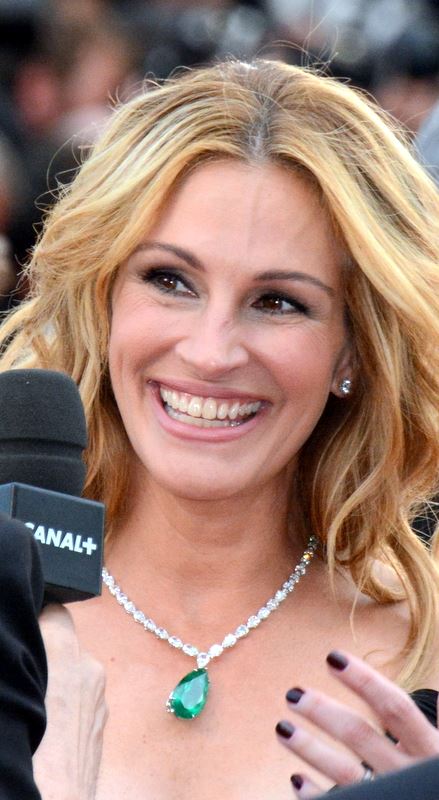 Some fans get one or two tattoos of their favorite movie star, but Miljenko Parserisas from Mexico has them all beat. He's got 82 tattoos of Julia Roberts all over his body, but not just any random pictures of Julia—they are all stills from Erin Brockovich.
Perserisas isn't interested in having tattoos of any other actresses or any other Julia Roberts movies. He has spent $4000 so far and is planning on getting more.
3

The Star Wars fan who has 14 tattoos of the film's iconic characters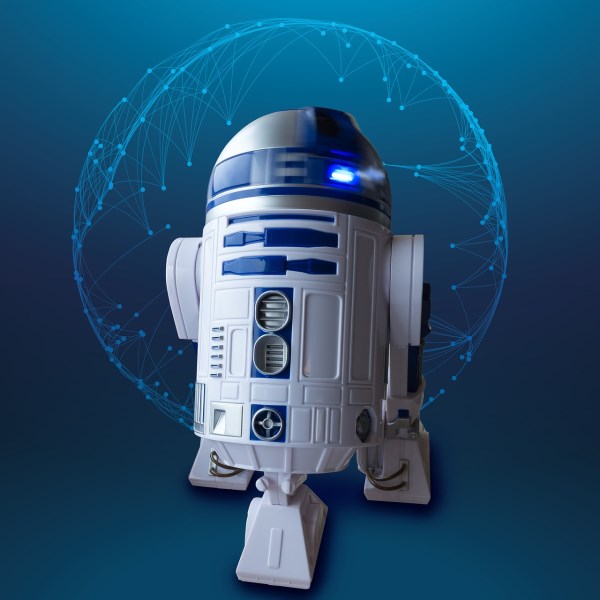 An obsessive Star Wars fan has brought "a galaxy far, far away" much closer to home—by getting the cast of the legendary films tattooed all over his body. Dedicated Luke Kaye—Britain's number one amateur Jedi Knight—has covered his back, arms and legs with iconic figures from all the movies films.
Since getting his first tattoo of Jedi Master Yoda in 2005, Luke has added another 13 images of iconic characters to his collection. Luke, 42, has endured more than 100 painful hours in tattoo artists' chairs in hometown Swindon, Wilts.
Luke has art of Darth Maul, Luke Skywalker (whose home is Tatooine), Darth Vader, Yoda, a Storm Trooper, a Tusken Raider, C3PO, R2-D2, a Gamorrean Guard, and Admiral Ackbar. Ironically, the one character he does not have on his back is Chewbacca.
4

The woman who has the entire Snow White cast of characters tattooed on her back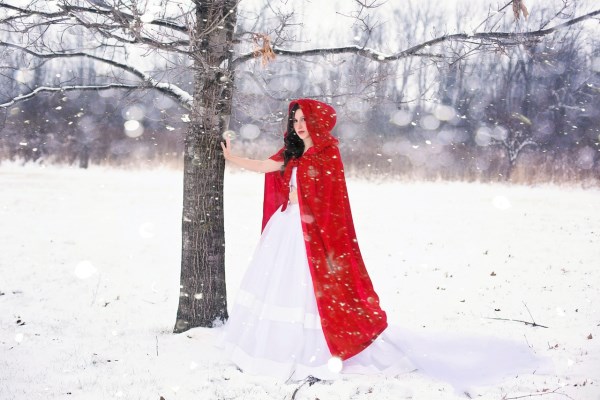 Lots of children love Disney princesses, but eventually, most of them grow out of it. Not so for Annfaye Kao, 27, of Taichung, Taiwan. Annfaye loves Snow White and the Seven Dwarfs so much that she got the entire cast tattooed on her back. The colorful patchwork of cartoons was inspired by a dream she once had about the fairy tale.
The impressive ink has earned Annfaye an award at an international tattoo convention in Singapore.
5

The hardcore Miley Cyrus fan who has 29 tattoos of singer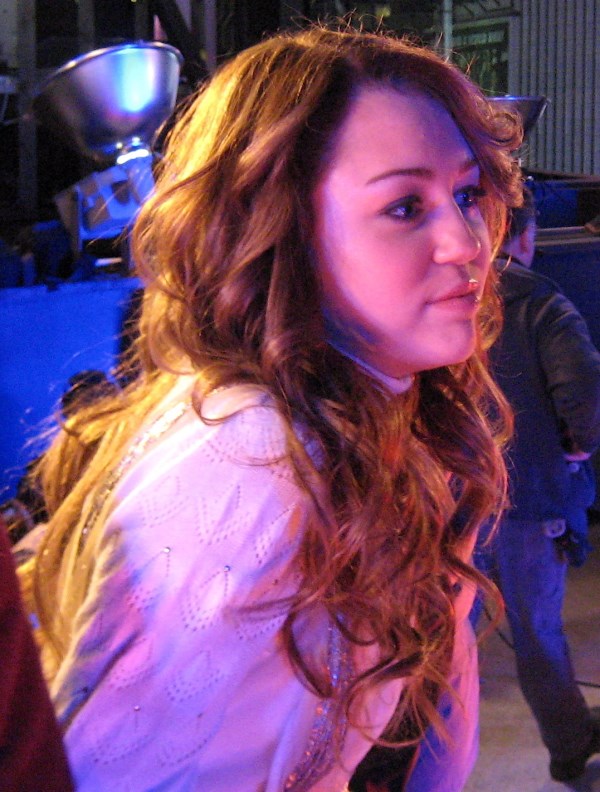 Once upon a time there was a 42-year-old man named Carl McCoid. His wife had just divorced him, but he still had something better than matrimony to hold on to—his obsession with Miley Cyrus.
To show his admiration for the singer, McCoid christened one of his daughters "Miley." Following his divorce, he went even further, emblazoning himself with 29 different Cyrus tattoos (including three full portraits). The art cost him nearly $5,000.
McCoid has always taken great pride in his tattoos, and the media attention they've received. But he now says he has had a change of heart after Miley branded his tattoos 'ugly' and 'creepy' during interviews.
6

The man who spent $3,500 on a Breaking Bad tattoo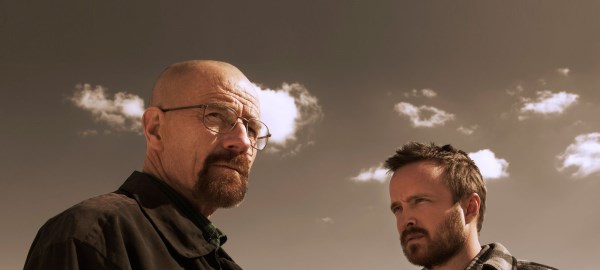 Breaking Bad superfan James Allan, 26, spent more than £2,000 ($3,500) having a hyper-realistic tribute of the TV show done over a 40-hour period at a tattoo studio in Stirling, Scotland. It features drug-lord teacher Walter White, his former partner Jesse Pinkman and other familiar faces.
7

The woman who got a Twilight back piece to celebrate her 70 pound weight loss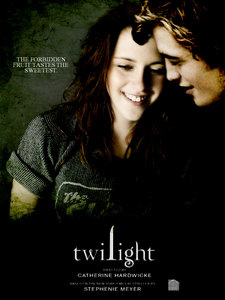 After 49-year-old Cathy Ward lost 70 pounds and dropped 14 dress sizes in six months, she decided to get a permanent reminder of her inspiration—the Twilight series of books and movies. Ward spent 22 hours and $3000 to put her favorite characters on her back. However, the supermarket worker from Reading, England isn't done quite yet— she plans to save another $3,500 to cover her whole torso with the gothic tribute.
8

The man who got a massive Taxi Driver tattoo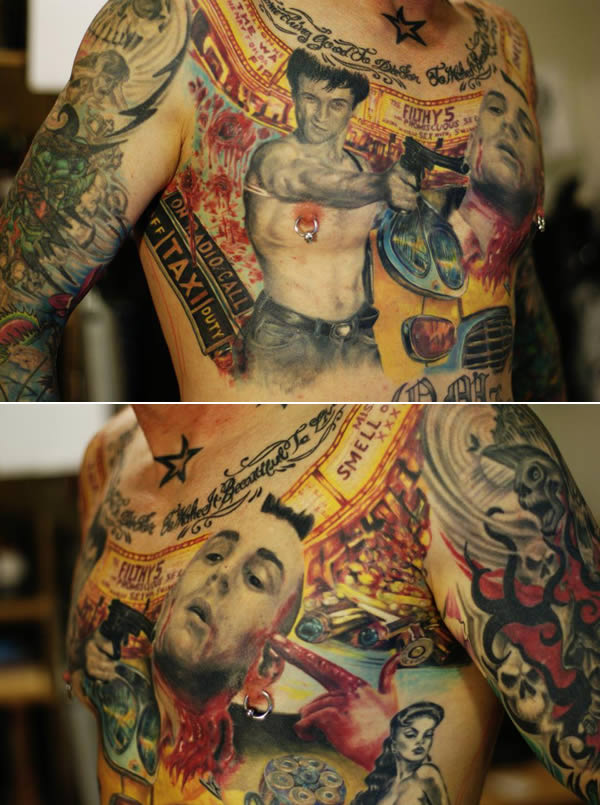 Tattoo artist Cris Gherman did an amazing job for a very odd request—a full chest tattoo of Taxi Driver starring Robert de Niro.
9

The Only Fools and Horses superfan who spent 50 hours getting a tribute tattoo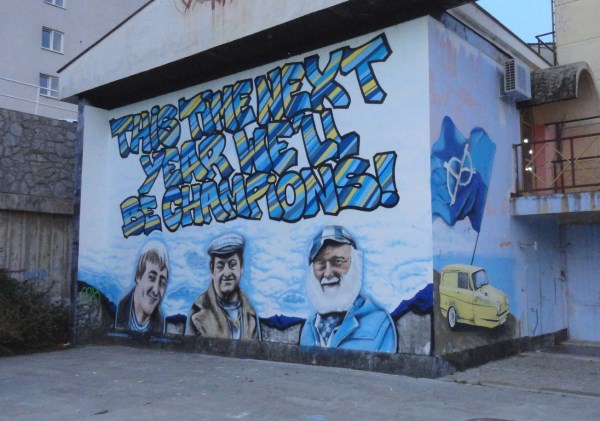 An Only Fools and Horses superfan has spent 50 hours under the tattooist's needle getting a giant mural of his favorite show etched onto his back. Bristol resident Darren Williams spent £4,000 ($6,000) and two months in the tattoo parlor perfecting the tribute that comes complete with Del Boy, Rodney, Uncle Albert, Trigger, Boycie, and Nelson Mandela House.
The giant back piece even features the iconic yellow Reliant Regal van driven by Del and Rodney, played by David Jason and Nicholas Lyndhurst. Williams, 47, underwent ten painful five-hour sessions to have the tattoo emblazoned on his back and even canceled a planned holiday to Barbados so that it could be completed. Despite his extreme tribute to the show, Williams insists he is not "fanatical" and "just liked the design."
10

The tattoo artist who is tattooing the 151 original Pokémon onto her customers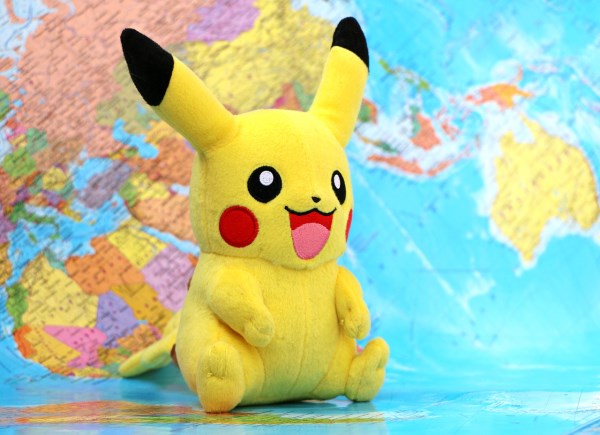 A tattoo artist working for the Boston Tattoo Company is midway through a project that has seen her tattooing the 151 original Pokémon on her customers.
The tattoos (which were all done with the customers' consent, of course) of Lickitung, Bulbasaur, and Golbat among others were etched into the skin of BTC's patrons by Alicia Thomas. She's now nearing the end of her goal of having tattooed all of the original pocket monsters featured in the classic Game Boy game and has already done about 125 out of the 151 original characters.
Thomas hopes to throw a "Poké Party" for those she has tattooed. While she doesn't have a Pokémon tattoo, she has said that when the project is finally concluded she plans to get one of Bulbasaur and a Poké Ball, to signify that she finally did Catch 'Em All.