1

The man who was ejected from his car onto a freeway sign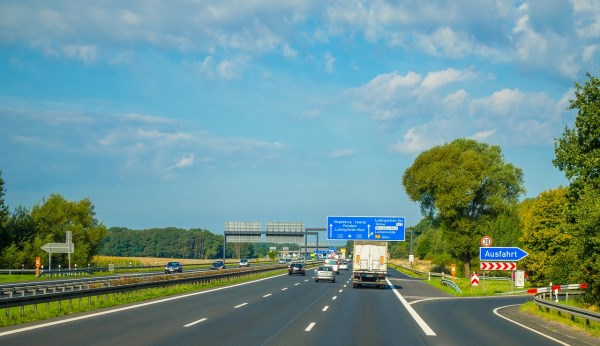 Everything surrounding the death of 20-year-old Richard Pananian has been nothing short of bizarre.
In late October 2015, Pananian was driving to his new job at Glendale Collision Center and was running late. He was speeding down the southbound 5 Freeway in Los Angeles just north of California 134 when his Ford Fiesta rear-ended a pickup truck and overturned. Pananian was not wearing a seat belt. He was ejected from the car and landed 20 feet up—on a freeway sign. He died instantly.
Pananian had been battling serious health issues but had recently overcome them, said his cousin, Armen Kardashian. After such a close brush with death, his family wasn't taking any chances and was determined to protect him, so they performed a matagh, or sacrificial (lamb) offering, on October 25. A matagh is a tradition of the Armenian church and is often used to show appreciation to God for saving a life, asking for good health or peace for deceased loved ones.
Five days after the offering, Pananian was dead.
Since his death, his family has been trying to raise $50,000 via GoFundMe for "unexpected financial burdens." They describe the young man as "one of the most friendly, giving, compassionate people you would ever meet."
2

The drug smuggler who was crushed by a half ton of marijuana during a high speed car chase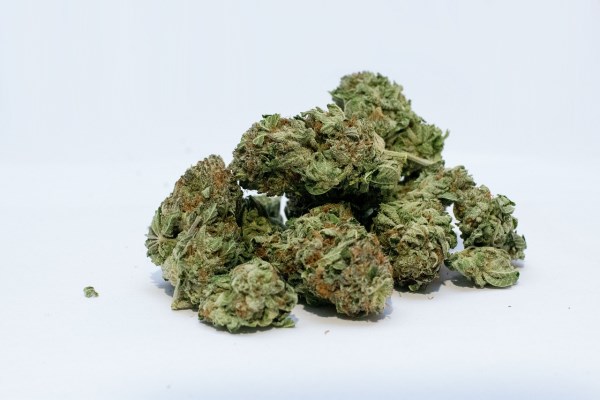 A Brazilian drug trafficker died in his car when he was crushed by half a ton of marijuana.
The driver was on the run from the Federal Highway Police, who had taken up the chase after he refused to stop at a road block in Bataguassu, 210 miles from Campo Grande. In an attempt to escape, the smuggler embarked on a three-mile chase that ended when he hit a tree, resulting in his stock of weed stored in the backseat shooting forward, squashing him against the wheel. He died instantly.
3

The dancer who died after her iconic scarf got caught in the wheels of her car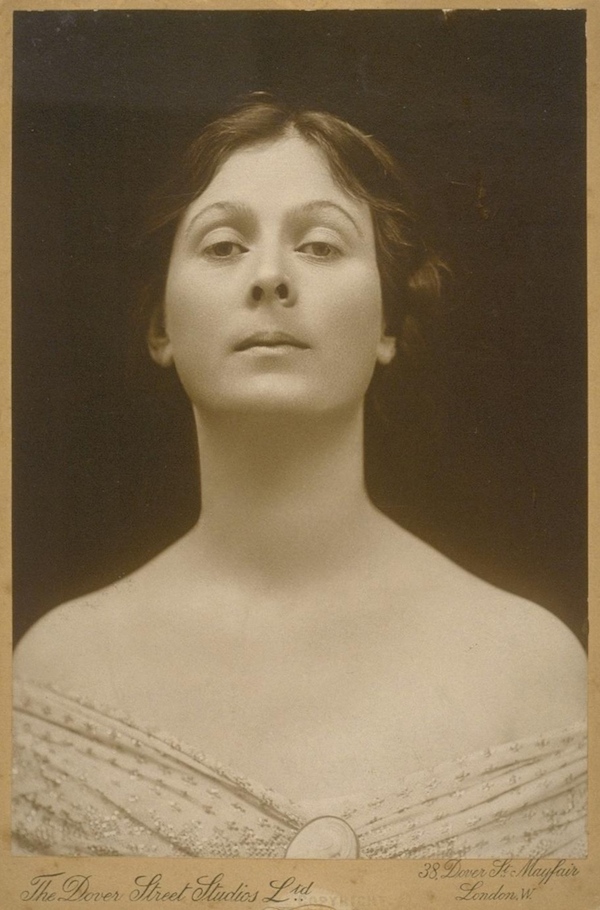 Dancer Isadora Duncan was not a classically trained ballerina but was instead a free-spirited bohemian whose dances were improvisational and emotional. They were choreographed, she said, "to rediscover the beautiful, rhythmical motions of the human body."
In contrast to the short tutus and stiff shoes that ballet dancers wore, Duncan typically danced barefoot, wrapped in the flowing togas and scarves that became part of her signature look. She was a professional success, but her life was a tragic one, especially when it came to automobiles. In 1913, her two small children drowned when the car they were riding in plunged over a bridge and into the Seine in Paris, and Duncan herself was seriously injured in car accidents in 1913 and 1924.
On September 14, 1927, Duncan was a passenger in a brand new convertible sportscar that she was learning to drive. As she leaned back in her seat to enjoy the sea breeze, her enormous red scarf somehow blew into the well of the rear wheel on the passenger side. It wound around the axle, tightening around her neck and dragging her from the car and onto the cobblestone street. Duncan died instantly. She was 50 years old.
4

The scientist who was the first person ever to die in a car accident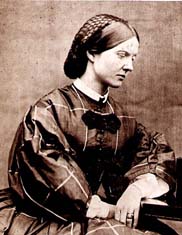 On August 31, 1869, scientist Mary Ward was thrown from an experimental steam-powered automobile and died.
Ward is the first known person to be killed in a car crash. She was riding with three companions on the steam powered carriage when it hit a bump. Mary was thrown from her seat and into the path of one of the carriage's wheels where she was crushed and instantly killed.
The particular carriage Mary was riding in was invented by the pioneer of the steam turbine, Ward's cousin, Sir Charles Algernon Parsons, and his brother. Parsons didn't just invent the death ride, he and his brother were two of the passengers on board when Mary was killed. Luckily for us, he wasn't deterred from inventing by this terrible accident and went on to contribute greatly to the world of engineering.
5

The toddler who was crushed by the same car he put in neutral
A four-year-old boy in Tulsa, Oklahoma died in October 2015 after police say he was crushed by the same car he put in neutral.
Officers say the toddler was sitting in his family's car when he shifted gears. The car rolled down the driveway and came to a stop in the street. The boy jumped out and ran around to the front, and that's when the car rolled forward and crushed him.
Investigators have been trying to figure out how the vehicle curved into the street and reached its final resting point. "When she (the boy's mother) turned into the driveway, she did not turn the wheel. So when you put a vehicle in neutral, it's going to follow the same track out of the driveway that it did in," said Tulsa police. "It's unbelievable. We're just dumbfounded."
Police don't anticipate any charges will be filed in the 4-year-old's death.
6

The teen who died in a car accident after being hypnotized by his principal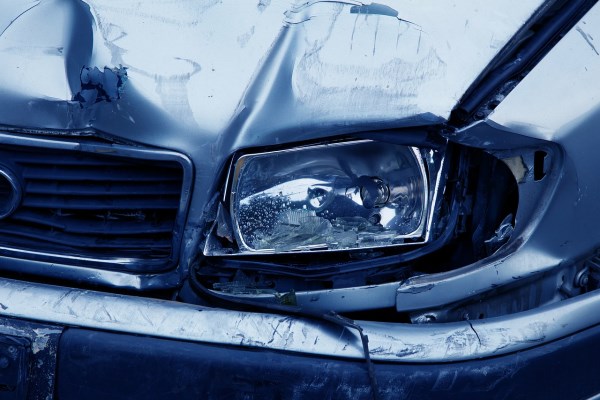 Four years after a high school principal hypnotized dozens of students, a Florida school district has agreed to pay $600,000 to the families of three teens who died as a direct result.
Former North Port High School principal George Kenney admitted to hypnotizing 16-year-old Marcus Freeman, a quarterback for the North Port High football team, to help him concentrate and not worry about pain during games, according to court documents. Kenney also taught Freeman how to hypnotize himself.
After a painful dentist visit on March 15, 2011, Freeman drove home with his girlfriend. She said that during the ride, Freeman got a strange look on his face and veered off of Interstate 75 near Toledo Blade Boulevard. The teen died from his injuries, however, his girlfriend survived.
Two other students, Wesley McKinley, 16, and Brittany Palumbo, 17, also committed suicide after being hypnotized by the principal. Kenney, who now reportedly runs a bed-and-breakfast in North Carolina, was charged with two misdemeanors in 2012; he pleaded no contest to both and served a year of probation, during which he was forbidden from practicing hypnosis.
7

The rock star who was crushed by a bale of hay that hit his van
In 2010, a founding member of Electric Light Orchestra died instantly when his van was crushed by a bale of hay that weighed nearly 700 lbs.
Mike Edwards, 62, was driving on the A381 between Harbetonford and Halwell in Devon when the bale careered down a slope in a field, flipped over a hedge, and smashed down onto his roof. The circular bale is believed to have been in a steeply-sloping field beside the road when it somehow rolled and jumped 12ft to 15ft into traffic.
Edwards played cello with ELO from their first live gig in 1972 until he departed in January 1975.
8

The beloved Batman impersonator who was killed in a crash after his tricked-out "Batmobile" broke down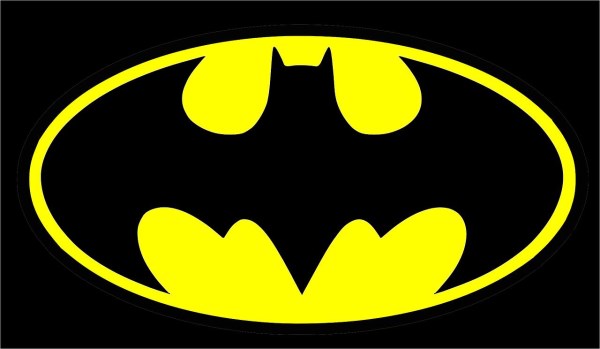 In August 2015, Lenny Robinson, a Maryland man who sold his cleaning business and invested thousands in becoming a real-life Batman so he could cheer up terminally ill children, was killed in a car accident.
Before the fatal crash, Robinson had stopped at a gas station, where he met a family whose children were interested in his custom-made Lamborghini Batmobile. He gave the kids some superhero paraphernalia before leaving about the same time as his new acquaintances. When they later saw him pull over to the side of the road (he was stopped in the fast lane due to engine trouble), they did the same and witnessed him get hit by a driver in a Camry. He was fatally injured.
Robinson had reportedly spent more than $25,000 of his personal fortune on the toys and bat-memorabilia he gave away to kids.
9

The father and son who died in separate car crashes on the same highway and same day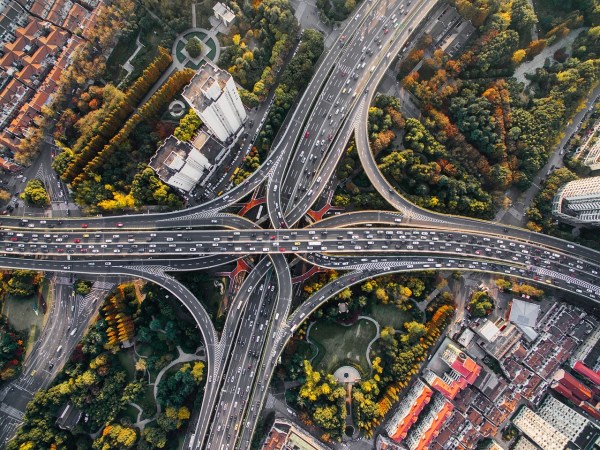 On November 10, 2011, a San Diego dad, distraught over the death of his only son in a car accident, died after crashing his car on the same highway on the same day.
Sumil Sambhi, 48, was driving the wrong way on eastbound Interstate 8 when he steered into the path of an oncoming car near his home in Alpine. He was critically injured in the head-on crash and airlifted to a hospital, but he was later pronounced dead.
Earlier that morning, Sambhi's son, Devon, 16, was riding in the passenger's seat of a Toyota pickup truck while his mother, Natalia Sambhi, 55, drove. According to eyewitnesses, the truck lost control, veered off the freeway and rolled over. Devon was ejected from his seat and died at the scene. Natalia—who police said was wearing her seatbelt—survived, only to be struck by another loss.
10

The comedian who spoke to an unseen entity after suffering a fatal injury in a head-on collision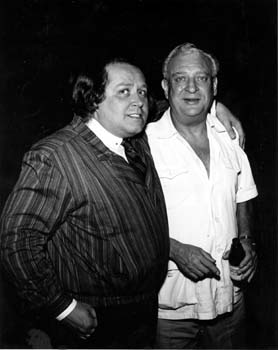 Loud-mouthed comedian (and former Pentecostal preacher) Sam Kinison had a successful career in stand up but got heavily involved in alcohol and drugs. However, just before his death, he was working to overcome his addictions and was in negotiations for a network television show. He had even married his longtime love, Malika, and was said to be in a good place in his life.
On Friday, April 10, 1992, the couple were driving in a Pontiac Trans-am from LA to Laughlin, Nevada where Kinison was set to perform before a sold-out audience. A couple of teenagers in a 1974 Chevy truck were approaching the Trans-am on Highway 95 near the California-Nevada border. They had been drinking, and their truck crossed the center line. Kinison saw the vehicle coming at him and managed to slow his car to about 15 miles per hour in an effort to avoid a collision, but was unsuccessful.
The teenagers came away from the crash with moderate injuries, but Sam had not been wearing a seat belt and was thrown into the windshield. Malika was knocked out (she had a concussion, but survived).
It looked like there were no serious injuries to Kinison at first—he got out of the car with what appeared to be only cuts on his lip and forehead—but within minutes he suddenly said to no one in particular "I don't want to die. I don't want to die." His friend, Carl LaBove, later said, "It was as if he was having a conversation, talking to some unseen person. Then there was a pause as if he was listening to the other person speak. Then he asked 'But why?'" After another pause, LaBove heard him clearly say "Okay, Okay, Okay." LaBove said, "The last 'Okay' was so soft and at peace. Whatever voice was talking to him gave him the right answer, and he just relaxed with it. He said it so sweet like he was talking to someone he loved." Kinson then lost consciousness.
Efforts to resuscitate him failed and he died at the scene from internal injuries. He was just 38 years old.