Costumes and news headlines often make strange bedfellows. Check out these ten unusual stories that will have you asking, "What the heck is going on here?"
1

The unicorn who lost it when a clown took her picture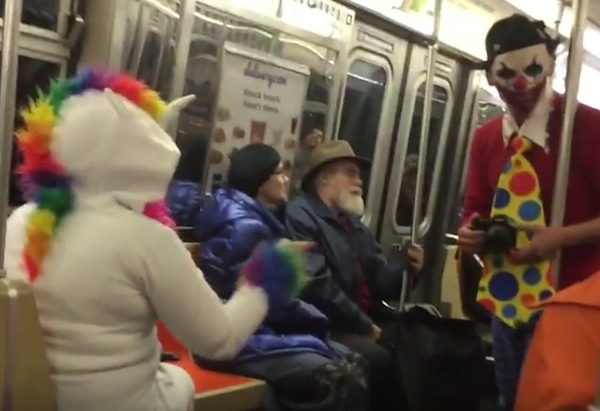 An indignant unicorn and a clown photographer ride in a subway car.
It has all the earmarks of a good joke, but it's real. On Halloween 2015, an angry unicorn demanded that a clown delete the photo he took of her on the train because she didn't give him her express permission to take it.
A passenger took video (which somehow eludes the unicorn—she remains fixated on the clown throughout). Watch below as the unicorn snaps her hood/mane over her hot pink hair. "Delete it," she snarls, before redirecting her wrath to the escaped inmate next to her. From the back, an unafraid Minnie Mouse snaps a photo as they argue.
"I'm gonna f**kin' smack him in his face, that's what I'm going to do," the unicorn says, repeatedly.
2

The statue who kicked a man who tried to steal his money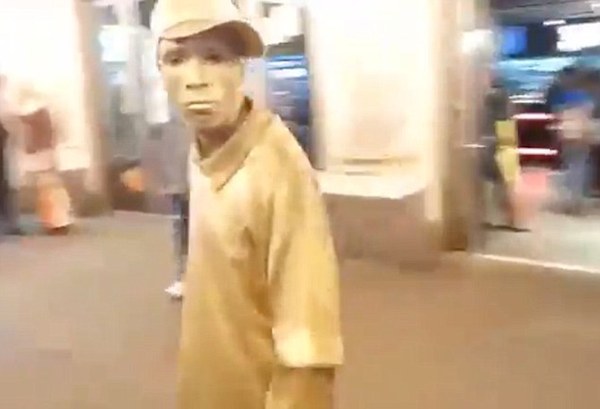 A human "statue" in Times Square sprung into action after a man tried to steal his earnings from right beneath his feet.
The shocking video below shows a man dressed in gold standing up on a podium. A passer-by leans towards him, as if to add some money into his pot, but appears to grab at a fistful of cash instead. Seconds later, the statue kicks the man square in the face, causing him to fall back on the pavement. They exchange words, and the man tries to get back to his feet, holding his hands up as if asking for help.
3

The banana who was arrested for carrying an AK-47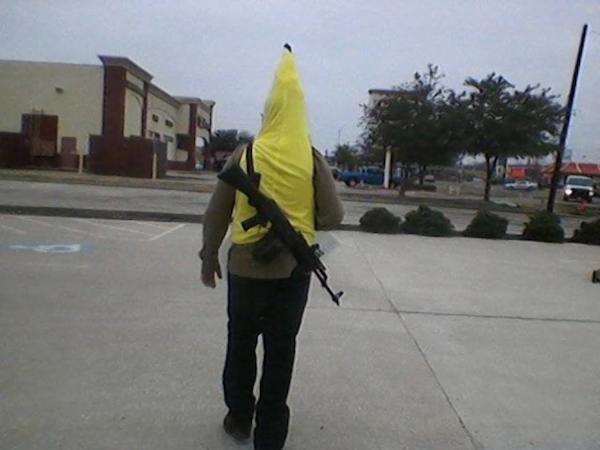 Can a banana exercise its Second Amendment rights? According to one gun store owner—yes.
In February 2014, a man dressed as a banana and carrying an AK-47 spooked passing drivers in Beaumont, Texas.
He carried the gun across his back and also toted a sign pointing toward Golden Triangle Tactical, which had just opened a new location nearby. The gun was reportedly loaded with a drum magazine with a 50-round capacity.
The banana was part of an ill-conceived promotion for the gun store's grand opening. Police briefly detained the armed 18-year-old and cited him for violating an ordinance prohibiting soliciting in and alongside roadways.
The owner of the store, Derek Poe, posted photos and videos of the banana shake-down to Facebook, saying police harrassed his employee.
4

Hello Kitty and Minnie Mouse duked it out in Times Square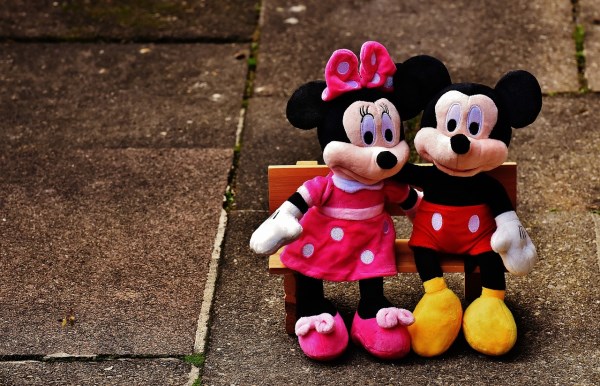 A real-life cat and mouse fight erupted in June 2015 when Hello Kitty and Minnie Mouse clashed in Times Square.
Police say the women underneath the costumes were arrested on assault charges after fighting over tips.
The women had posed with an individual that was passing by and received a tip for the photo op. However, when only one tip was provided, the two women began to brawl over who should receive the cash.
The money was given to Hello Kittywith the intention that it would be split between the two. However, Minnie Mouse did not trust that the kitty would share.
Sandra Mocha, 34, of Queens, and Giovanna Melendez, 40, of New Jersey, were cuffed at the scene and charged with assault.
5

The Wookie who was arrested while campaigning for Darth Vader in Ukraine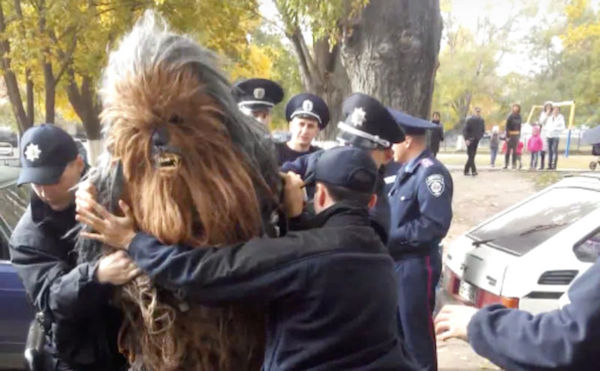 In Odessa, Ukraine, Chewbacca was arrested for not producing the proper identification. Police had earlier detained him at a polling station, where he said he was voting for Darth Vader in the mayoral election.
According to The Guardian, "Darth Vaders have been frequent candidates at Ukrainian elections, with a reported 16 of them taking part in last year's parliamentary vote. The Vaders, many of whom have changed their names legally, usually campaign in full costume."
Ukrainian police also posted a statement to Instagram in regards to Chewy's bust: "Nothing unusual here, just Chewbacca detained for being without documents while driving Darth Vader to the elections in Odessa. The Sith Lord has already claimed this was illegal as Chewbacca is his pet and general servant and thus does not require documents."
Apparently, a member of the Internet Party of Ukraine, the man in the Wookie costume was reportedly fined 170 hryvnia (about $7.50) for the "administrative offense."
6

The rabbit who ruined Halloween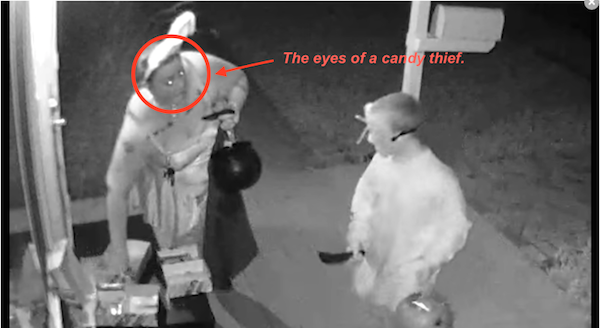 This burgling bunny ruined Halloween for many when she was seen taking all of the treats from a porch in San Diego.
A Serra Mesa resident was not home on Halloween 2015 but decided to leave out full-sized candy bars for hopeful trick-or-treaters. He said the move was a "social experiment" and left a note that said "Help yourself but be considerate."
For the most part, all the kids were compliant and took just a couple pieces, but a woman clad in a short dress and bunny ears is seen walking onto the porch and grabbing handfuls of the large bars. She appears to encourage her kids to do the same.
With nothing left to steal, the two leave. The final shot of surveillance video shows another child eagerly running up to the house, only to be disappointed.
7

The husband of an Oklahoma mayor who became a klansman after one too many beers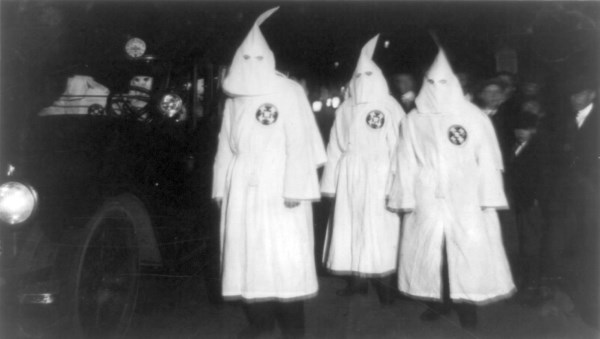 The husband of an Oklahoma town's mayor had a little too much to drink Halloween night and decided it was a "good idea" to dress up in Ku Klux Klan outfits with his friends.
It wasn't.
Cary Sharp, the husband of Lahoma Mayor Theresa Sharp, dressed up in a KKK outfit while attempting to light a cross on fire. In his defense, Sharp said that it seemed like "something to do" at the time: "We sat around the bonfire and drank a couple beers and thought, well … we just thought it would be something to do."
His attitude changed when he sobered up and realized the prank was eternalized in an image and put on Facebook where it quickly went viral. "It's not something to do," he said. "I'm embarrassed. I have shamed my family and friends, and I apologize for that."
Mayor Sharp was quick to condemn her husband's behavior as something that isn't representative of the town. "I was out trick-or-treating with my son, and I in no way support the activities that occurred," she said.
8

The prisoner who was arrested on Halloween night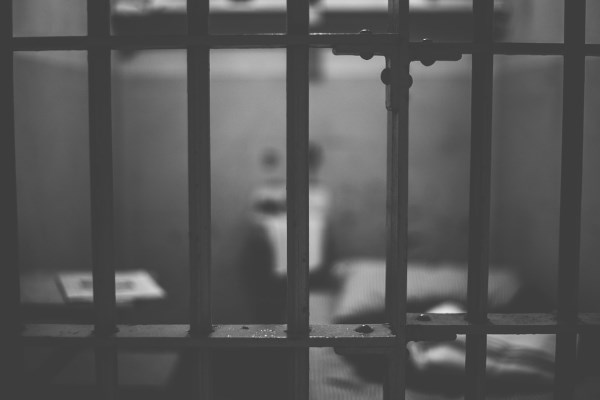 Springdale, South Carolina police arrested Jamal Alexander, 39, on Halloween and charged him with DUI, failure to stop, driving under suspension, unlawful carry of a firearm and possession of open containers of alcohol in a moving vehicle.
His arrest would have gone unnoticed, but Alexander was wearing a prison convict costume at the time of the arrest. Alexander has been arrested at least 12 times in the last 20 years, so maybe he was just preparing for the inevitable.
9

The Tin Man who was injured in a Halloween fight with the Scarecrow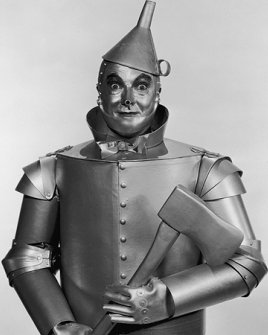 On Halloween night, officers in Simcoe, Ontario came across a scenario that might be a little hard to believe.
Around 1 a.m. on October 31, they responded to a call about a fight near Stroud Arena. When they arrived, they saw a male dressed as the Tin Man from The Wizard of Oz being treated by paramedics. Three ladies, Dorothy, Glinda the Good Witch and the Wicked Witch of the East, told the officer that the Tin Man had been punched by his friend, the Scarecrow.
The Scarecrow didn't have the brains to stick around. He ran away with the Cowardly Lion (we're serious) and the Tin Man didn't have the heart to place charges against his friend. Not so shockingly, officers believe alcohol was involved.
10

The traffic cones that did what traffic cones do and blocked traffic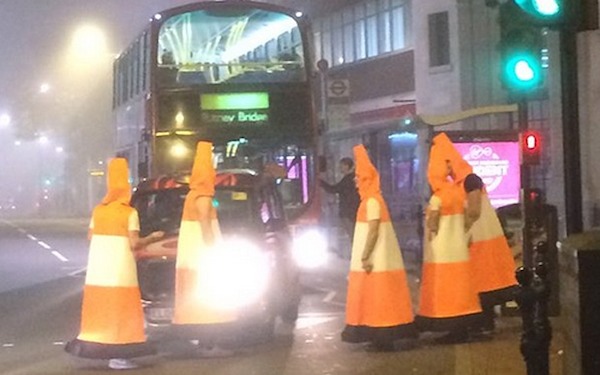 Officers in Kingston upon Thames, a borough in southwest London, received a humorous call on Halloween night—men dressed as traffic cones decided to do as traffic cones do and blocked traffic.
Witness Dan Theochari tweeted a photo of the cones, commenting: "They were just standing in front of the taxi and the bus not letting them get past and taking pictures of themselves. I didn't actually see the police I was waiting for a taxi but I saw it and it made me laugh."