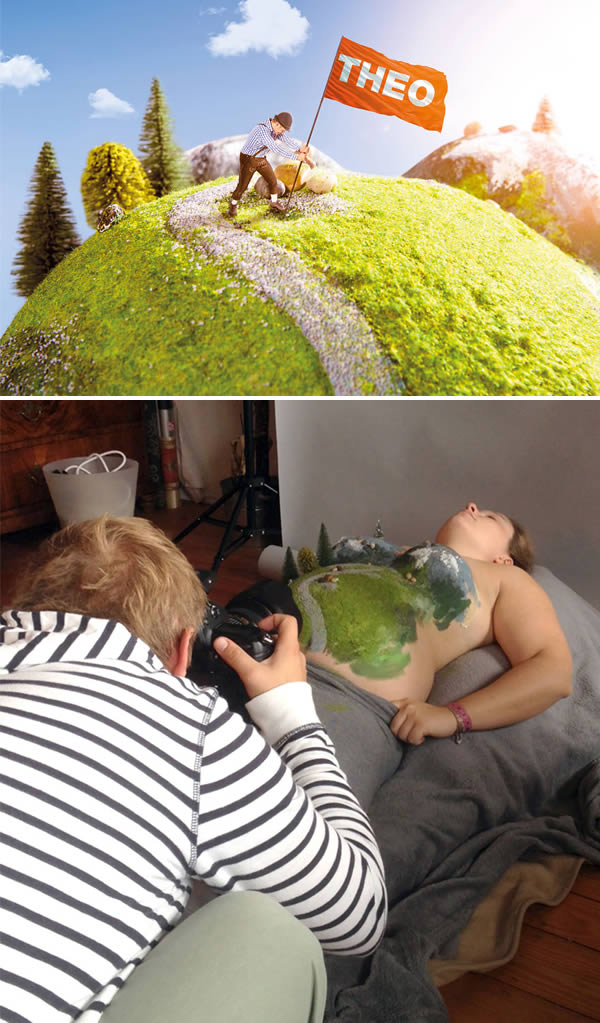 Simon Schaffrath and his wife are expecting their first son, Theodor, and decided to do some amazing art to celebrate it. Simon worked on each photo for a week, and the results are awesome. The photos are now framed and embellish Theodor's bedroom.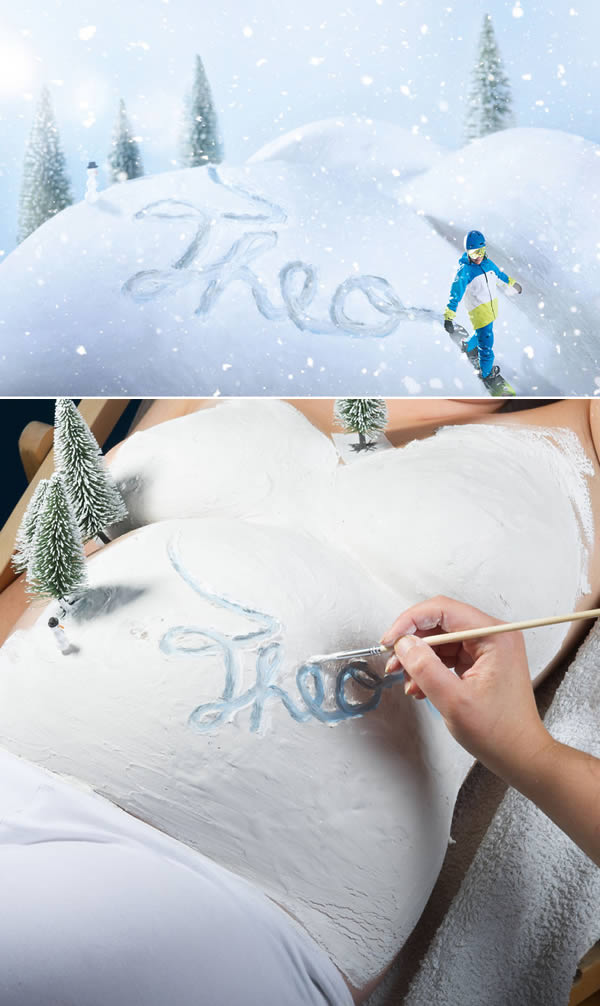 Another one of Simon's works. According to him, modeling was great fun for both he and his wife, and they only used non-toxic and skin-tolerant products and materials, such as paste. While shooting, Theo often kicked mom's belly, so the paste cracked and they had to repair the landscape all the time.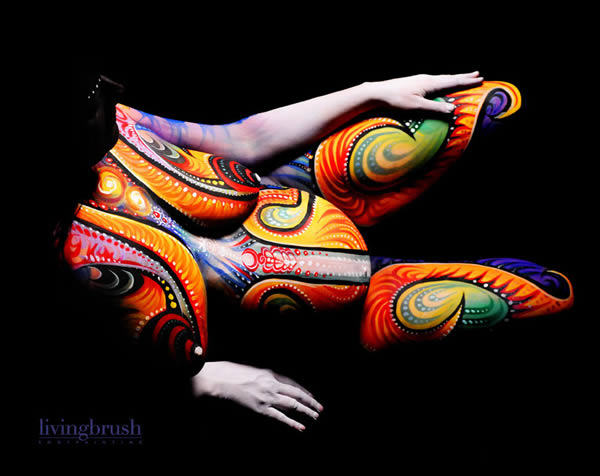 By Livingbrush Bodypainting.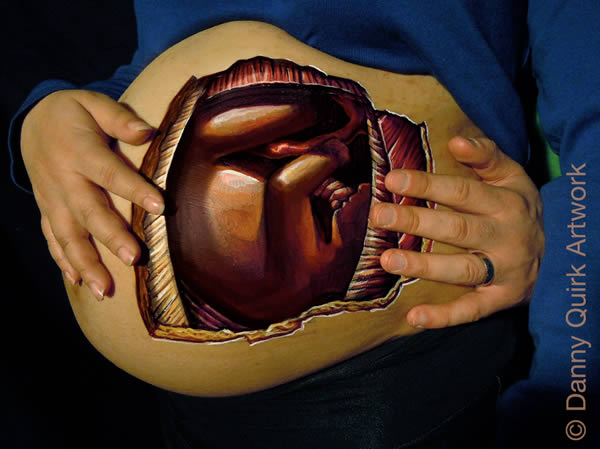 Specializing in photo realistic watercolors, Danny Quirk created creepy anatomical paintings directly on the body of his subjects. His works combine classic poses, and dramatic lighting with a very contemporary twist.
Using liquid latex, acrylic paint and sharpies, Quirk illustrated what's underneath the skin and portrays figure dissects to show the structures that lay beneath.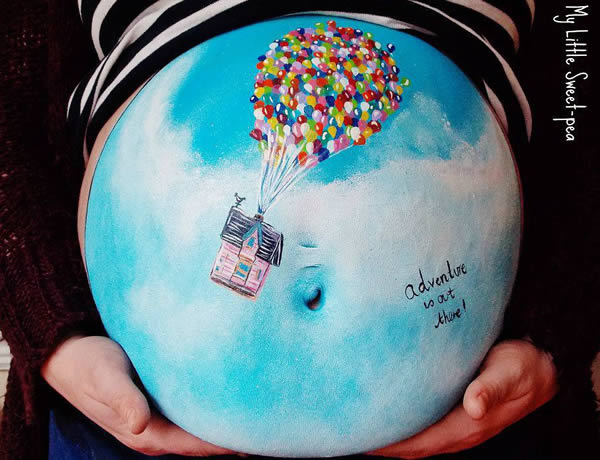 Up, Up, and Away! By UK-based artist Kirsty Browne of My Little Sweet-pea.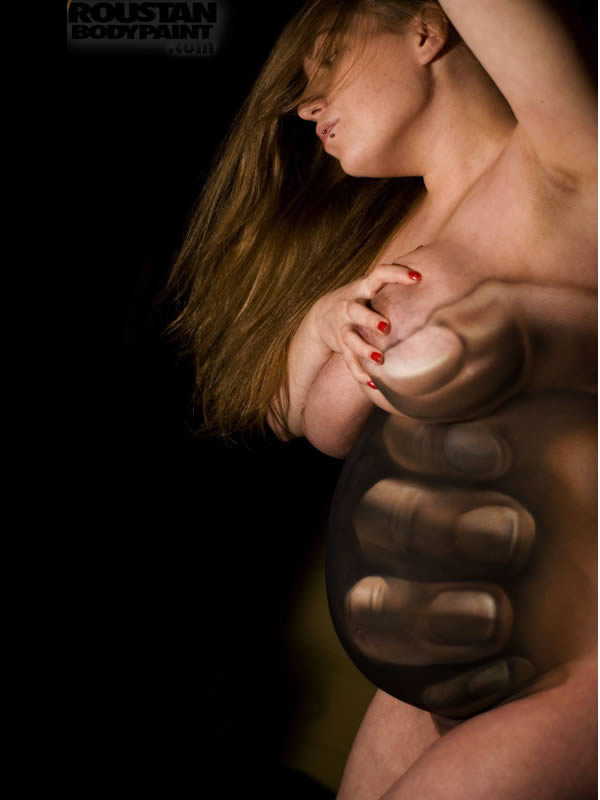 Intense body painting by Roustan Body Paint.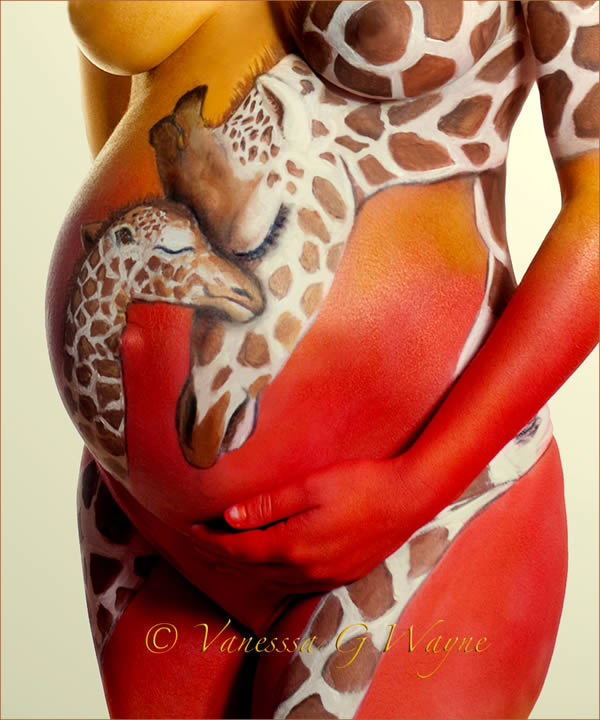 Artwork created by Vanessa Wayne. Instead of painting just the belly, Vanessa uses the entire body as her canvas. All of her artwork is done by hand and usually takes about 4 hours to complete. She describes the experience as "very relaxing" for the moms-to-be.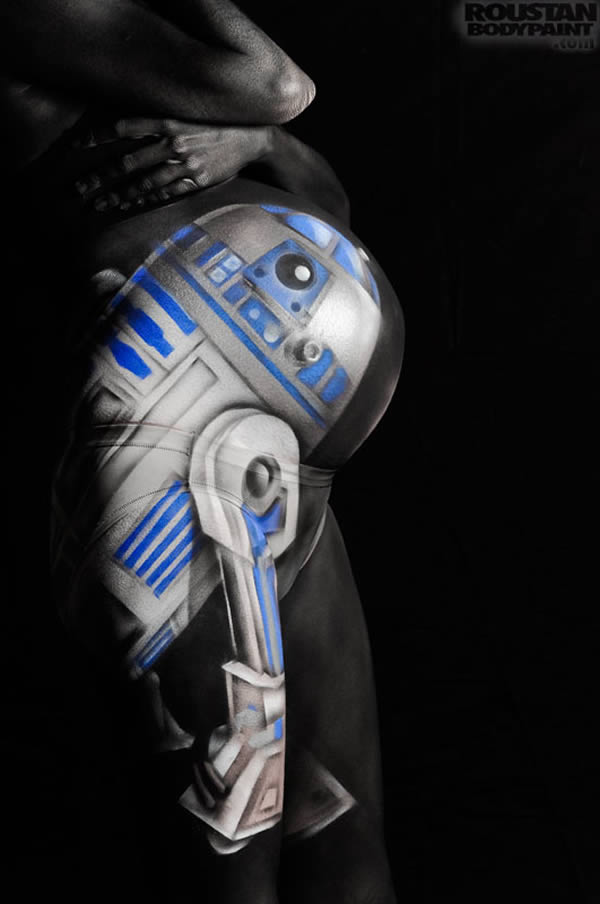 Preggo belly painting picked by dad. Star Wars R2D2 by Roustan Body Paint.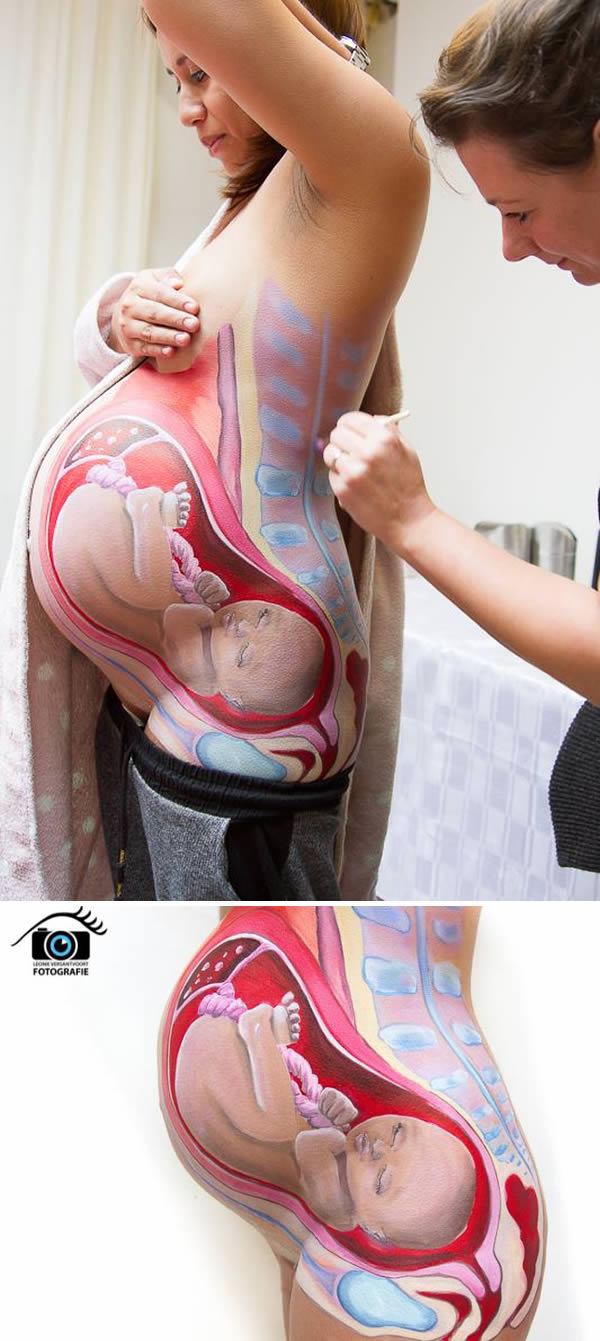 Dutch photographer Leonie Versantvoort and bodypaint artist Marieke Crone collaborated on Bellypaint, a photo project featuring an anatomical painting on the body of a pregnant woman. The body painting—while not perfectly anatomically correct—artfully shows what the inside of the mother's body may look like as the fetus develops.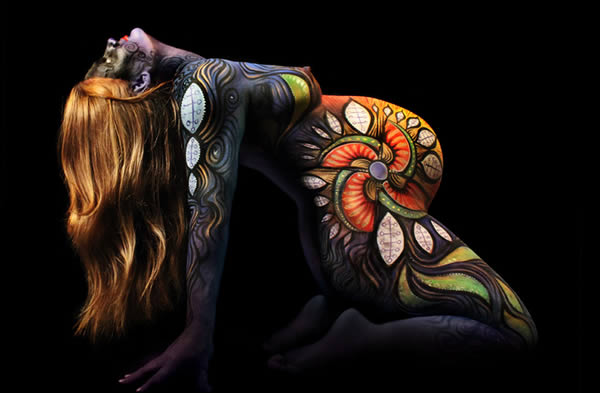 Another breathtaking work from Living Brush.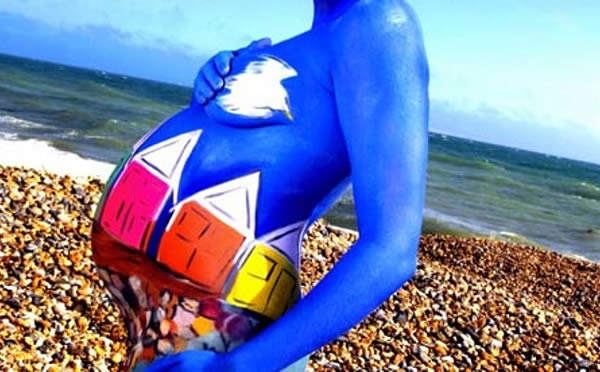 A beach hut bump on Brighton beach. Photo by Embody.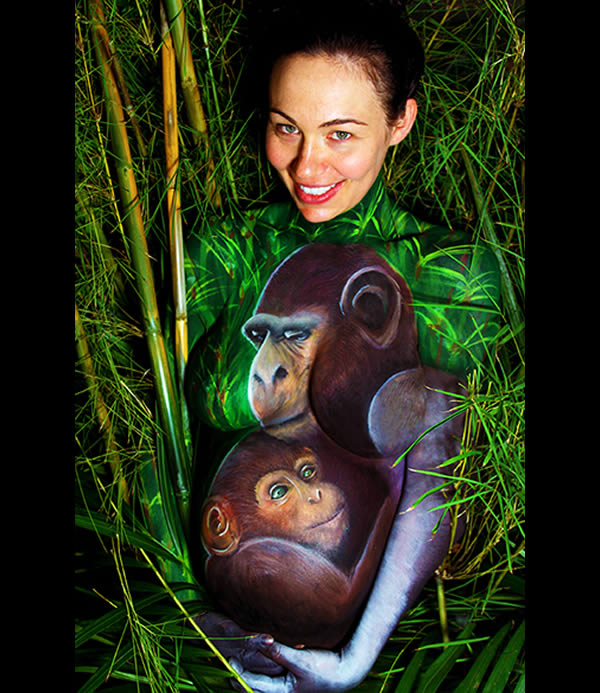 By Skincognito Body Painting.