1

Miss Australia - Giant cat-eye glasses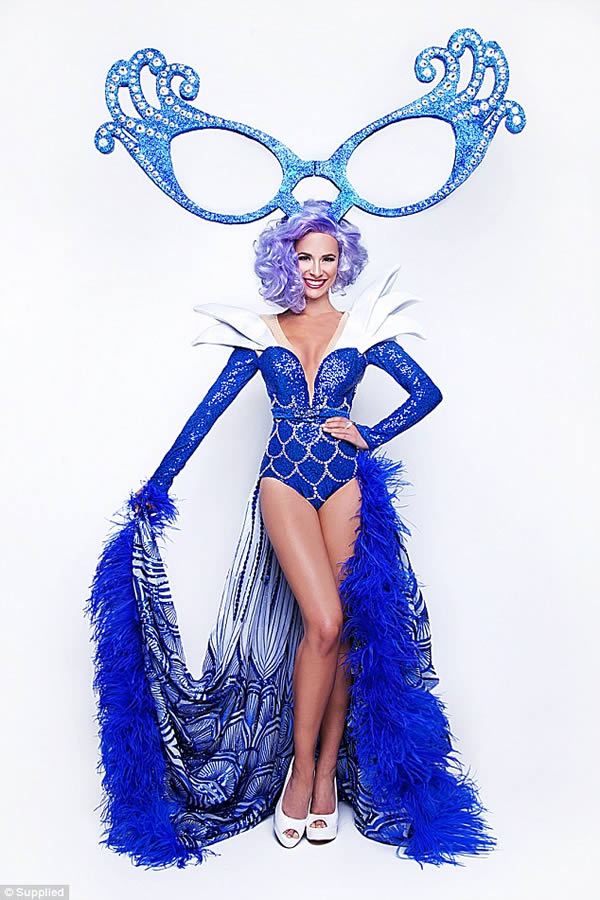 A Dame Edna-inspired frock has won the Miss Universe Australia's Elucent Skincare National Costume Competition.
Designer Timothy Cubbo, from Sydney, amassed more than 30,000 votes from the public to win the prize. Beauty queen Monika Radulovic will wear the blue, glittery attire on the international stage later this year after a few tweaks are made to the already stand-out costume.
Cubbo admitted the costume was influenced by drag queen fashion. Radulovic will wear a purple wig hiding her long brunette locks. She said she did not mind holding the large pair of spectacles on her head.
2

Miss Thailand– A rickshaw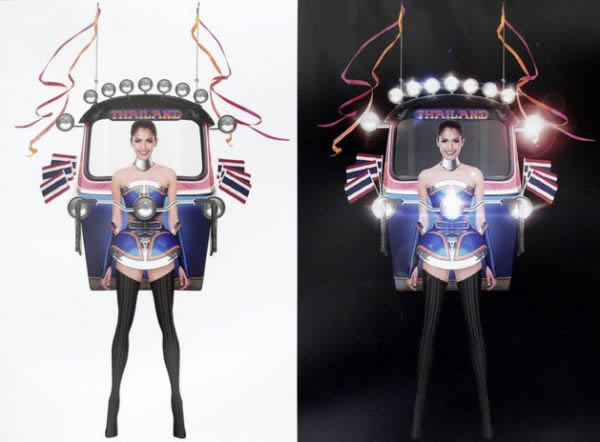 When Aniporn Chalermburanawong paraded down the catwalk at the Miss Universe pageant in December 2014, she wore "Tuk Tuk Thailand," a costume made to resemble a rickshaw painted in the colors of the Thai flag. It was the winning design in a national contest featuring 356 submissions.
The outfit features an electric blue bustier and mini-skirt with black thigh-high tights, and a central headlight with handlebars just below the bosom.
Attached to the outfit is a backdrop of a tuk-tuk in Thailand's national colors — red, white and blue — with six national flags, a dozen more headlights and an overhead banner that says "Thailand."
3

Miss Canada – Queen of the ice rink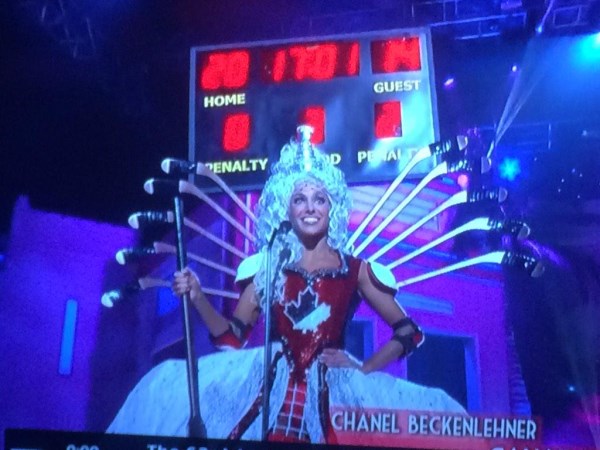 Even wonder what would happen if Don Cherry and Lady Gaga collaborated on a costume? Wonder no more. Sporting a dress only the "Pokerface" singer and the flashy, fight-loving "Hockey Night in Canada" announcer could appreciate, Miss Canada, Chanel Beckenlehner, lit the lamp during rehearsals for the Miss Universe Pageant in Florida in January 2015.
While others wore fancy dresses, the 26-year-old bombshell sported a low-cut Canadian hockey jersey and short, plaid skirt. But that wasn't all—the outfit featured ten hockey sticks, a scoreboard, a goal and a Stanley Cup atop a bright white wig.
4

Miss Dominican Republic – Virgin Mary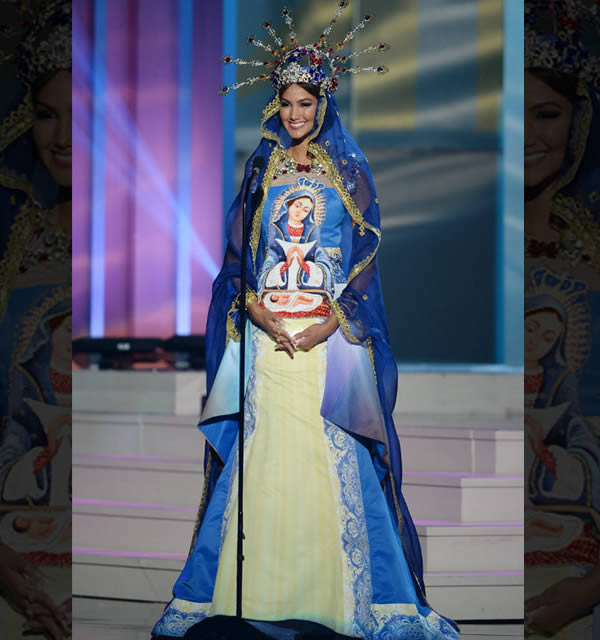 Miss Dominican Republic, Kimberly Castillo, was at the center of a huge controversy at the 63rd Annual Miss Universe pageant because her costume. The outfit, worn in honor of the Virgen de la Altagracia, was considered disrespectful by many. However, others thought Castillo couldn't be more elegant in a blue and yellow dress with the portrait of the Virgen de la Altagracia, the patroness of the Dominican people.
The costume was made by top designer Leonel Lirio. Castillo's hometown is Higuey, in the eastern La Altagracia province, which is where the Virgin's sanctuary is located.
5

Miss USA – Optimus Prime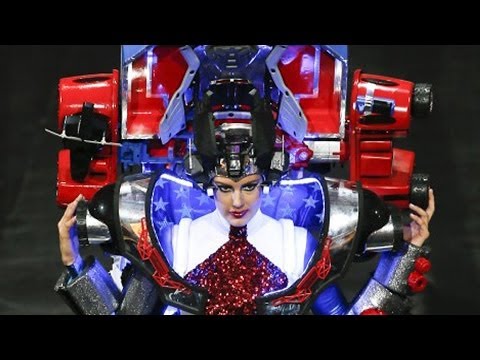 Rocket Man? Iron Man? Optimus Prime? Nope. It is Miss USA (Erin Brady) wearing we-don't-know-what-or-why during the national costume competition at the 2013 Miss Universe pageant in Moscow.
Can someone tell us why Brady showed up looking like she was styled by movie director Michael Bay? Critics called her get-up everything from "very unglamorous" to a "travesty."
The weirdest part? Her ensemble was created by Martin Izquierdo, a costume designer at — wait for it — Victoria's Secret.
6

Miss Netherlands – Windmills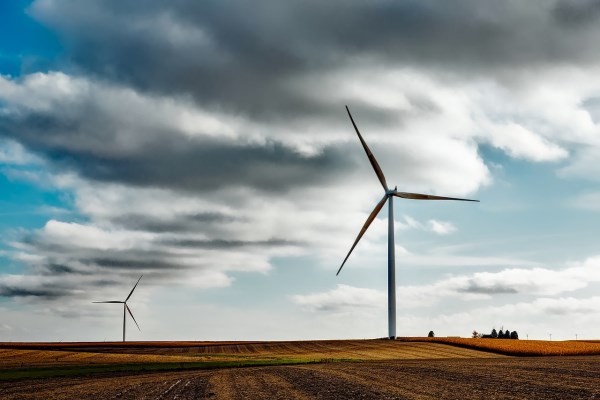 Holland is known for its windmills. For Miss Universe 2012, Miss Netherlands (Nathalie den Dekker) asked her designer to attach a series of pinwheels to her shoulders. Her cape invokes the Dutch flag with its red, white and blue chiffon while her rhinestone bodysuit merely honors her curves.
7

Miss Curacao – A Blue Curaçao liquor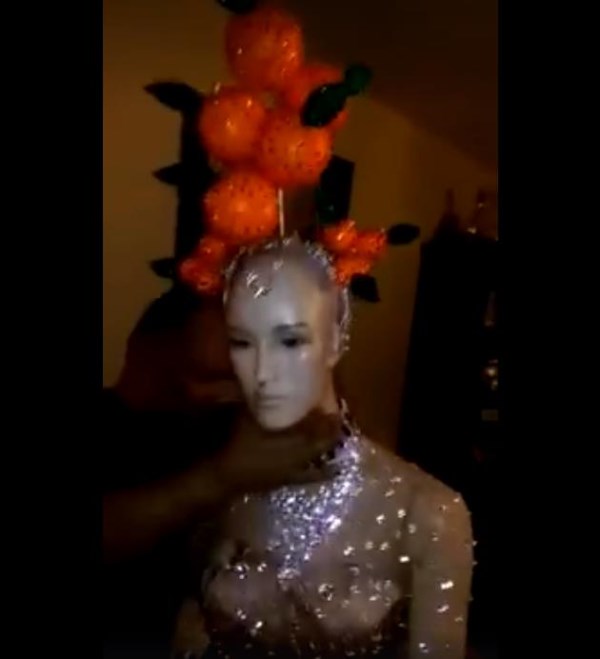 In 2014, Miss Curacao, Laurien Angelista, left us wanting to take a tropical vacation pronto! Her costume came fully equipped with orange (the fruit) filled shoulder pads and a head-piece. The dress also featured a Blue Curaçao liquor bottle. It was designed by Norwin Pieternella and made by Edgar Kock.
8

Miss Denmark – Lame mermaid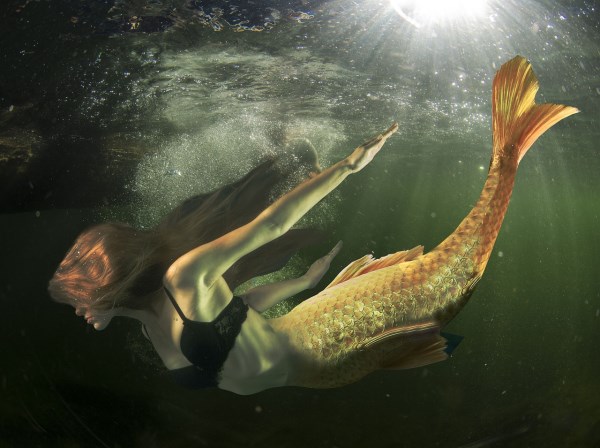 Hans Christian Andersen gave the world the Little Mermaid, and Miss Denmark (Josefine Hewitt) gave us this lackluster dress with a fin and some faux seaweed hanging from her belt in Miss Universe 2012. Three words: more effort required.
9

Miss Venezuela – A box of chocolates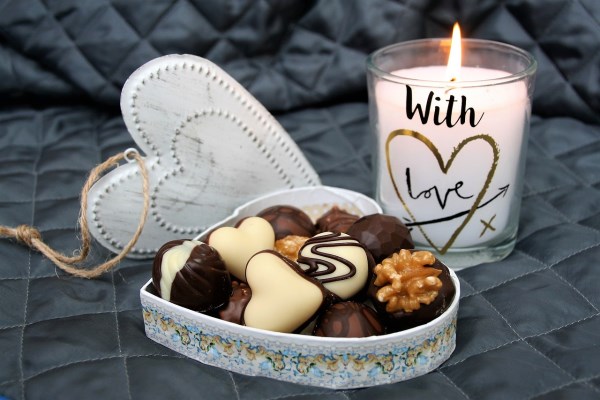 You can take the girl out of the cocoa farm, but you can't take the cocoa farm out of the girl. In 2012, Miss Venezuela, Irene Sofia Esser Quintero, honored her family's roots by wearing a box of chocolates on her head, and chocolate on her boots, skirt and shoulders. Her colorful mid-section consisted of blinking LED lights, which could have resulted in hot chocolate if left on too long.
The dress was dubbed by some as the most horrible dress in the history of Venezuela.
10

Miss Czech Republic – A giant burrito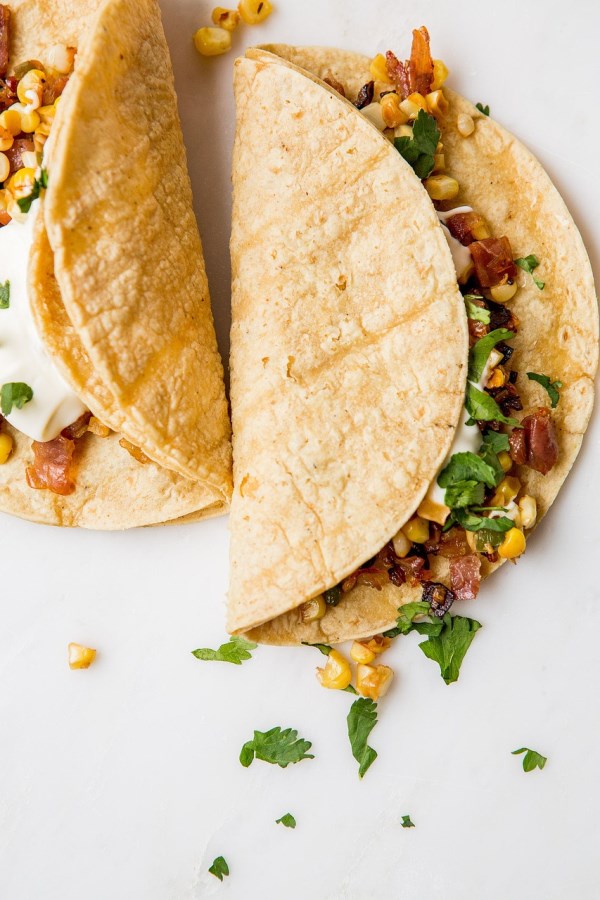 Gabriela Frankova, Miss Czech Republic 2014, debuted her National Costume during the 63rd Annual Miss Universe National Costume Show. "I am dressed as an artist's rendering of a dinner special from the Taco Bell in Prague," was probably how she described her outfit.
11

Miss Peru – Plastic baby doll on a sling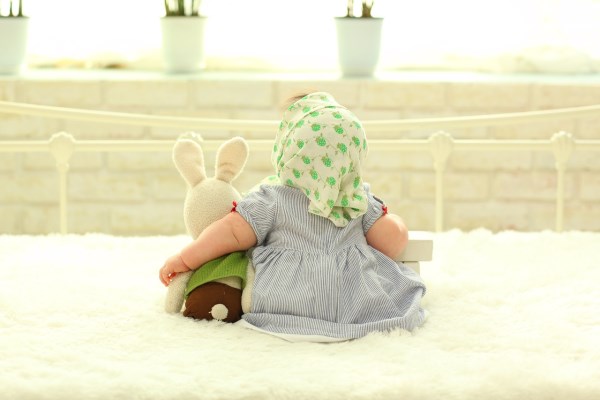 In the Miss Universe competition of 2013, Miss Peru looked like she went on an Inca Trail package tour and robbed an entire Andean village of souvenirs. There's nothing quite so sinister as a plastic baby in a straw trilby whispering evil nothings in your ear when you're trying to rock the catwalk.
The beauty queen representing her country was Cindy Mejia. She wore an interpretation of a typical dress donned by women in the Mantaro Valley.