1

The man who paid $2 for a photo of Billy the Kid that may be worth millions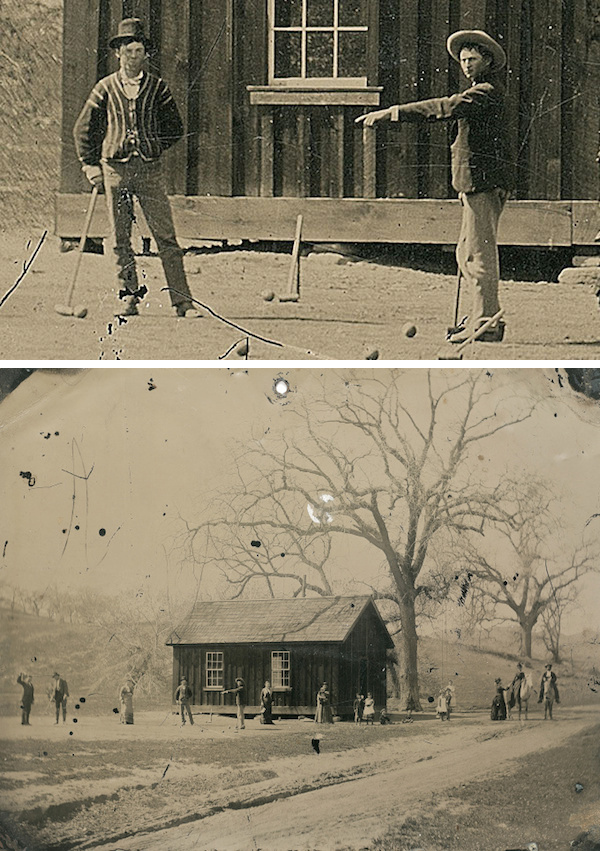 A Billy the Kid photo is considered to be the "Holy Grail" of Western Americana. To date, there was only one known photo of the Kid (his real name was William Henry McCarty, Jr.) that has ever been authenticated—until now.
In October 2015, a second photograph of the outlaw has been verified as authentic. It was bought along with two other images for $2 at a Fresno junk shop five years ago and could now be worth $5 million.
The 4-by-5-inch tintype shows the Kid, and several members of the Regulators playing croquet with friends, family, and significant others in the summer of 1878, according to Kagin's Inc., a numismatic firm that specializes in U.S. gold coins and collectibles in Tiburon, California.
Jeff Aiello, executive director of a new documentary entitled "Billy the Kid - New Evidence," says, "This is the first photograph ever discovered of Billy the Kid with The Regulators, and that's significant in American history."
2

The outlaw that was allegedly photographed with his murderer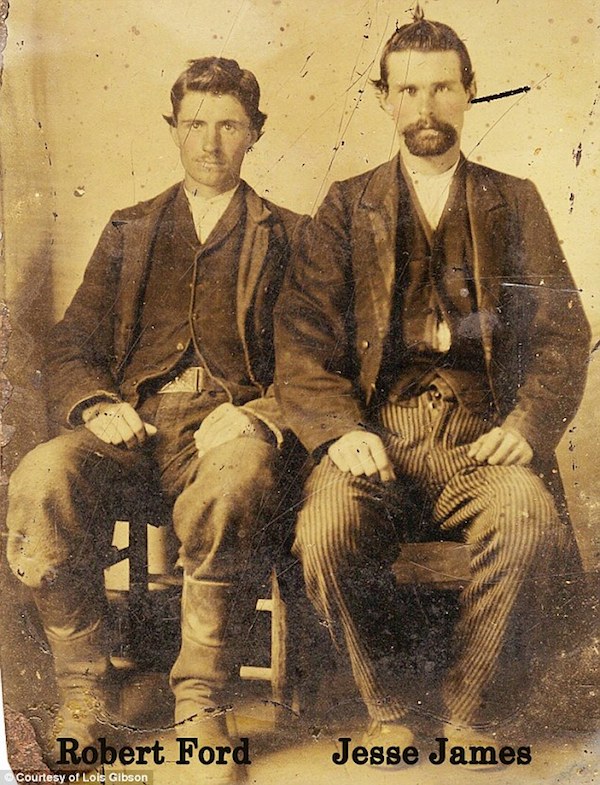 Is this a photo of outlaw Jesse James with his killer, Robert Ford? Lois Gibson, a Houston forensic artist, says she's sure an old tintype owned by a Washington state family is indeed authentic.
The tintype belongs to Sandra Mills, who lives north of Spokane, Washington. She says the photo was passed down to her from her grandmother in 2003 with instructions to sell it and buy some land. Family lore says her ancestors used to shelter James and his gang from time to time.
The photo could be extremely valuable. "If it's authentic, it's a real wow," Bobby Livingston, executive vice president of RR Auction, said. "It's compelling, but I would want to see more analysis."
Gibson put in only a few days of research before coming to the conclusion that the above photo is authentic (the Billy the Kid photo took years to verify), but she's no slouch. She's been on the Houston police force for 33 years and has positively identified 1,266 people so far in her career, a feat that has put her in the Guinness Book of World Records.
3

The photos that Adolf Hitler didn't want you to see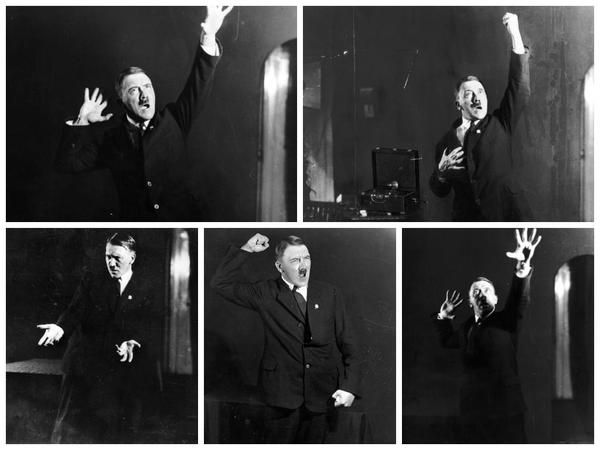 Check out the photos Hitler didn't want anyone to see.
Taken by Heinrich Hoffmann, these extraordinary pictures show Hitler rehearsing while listening to a recording of one of his own speeches. They were taken in 1925, soon after he was released from a nine-month stint in prison during which he dictated his autobiography, Mein Kampf.
Hitler was embarrassed by the images and requested that Hoffmann destroy the negatives, but he did not. They were published in his memoir, Hitler Was My Friend, which came out in 1955.
4

The photo that shows the first chimp in space during his historic flight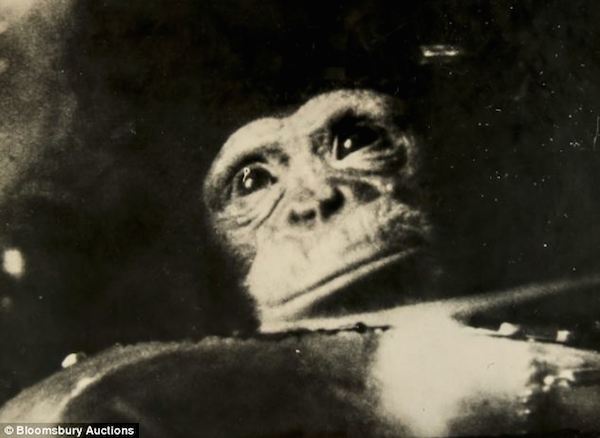 Ham was one of the first heroes of the space race, boldly going where no chimp (or man) had ever gone before. This rare image, first seen in 2012, was taken of Ham in his capsule during his 17-minute voyage into space in 1961.
Sarah Wheeler, head of photographs at Bloomsbury Auctions, said his serene expression demonstrated Ham's bravery during his mission. She said, "He was the first chimp in space. He must have been pretty bewildered, but I think he also looks very proud in the photo we have. This photo is a piece of history—and a very important part of history."
Ham survived the trip. He later went to live at the National Zoo in Washington for 17 years and died at North Carolina Zoo at the age of 25.
5

The early photo of a pop icon that was taken in his hometown of Tupelo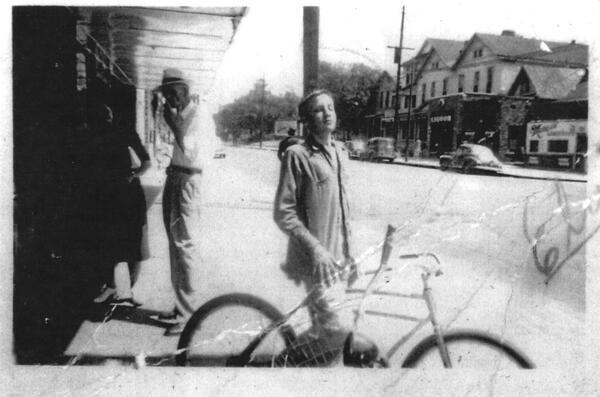 The above photo dates back to 1948. It is owned by Elvis fan Wade Jones who received it from a family friend who recently passed away. Jones, who has been looking for Elvis photos since 1977, said, "I had never seen that image in my life."
The woman who took the picture was on her way to have her film developed when she realized she had one shot left. So she asked Elvis to pose for her.
Billy Smith, Elvis's first cousin, confirms that the boy in the photo is indeed his relative. Another person who verified its authenticity was 78-year-old Sam Bell, the last close friend Elvis made in Tupelo before moving to Memphis. The two were neighbors and constant companions when the Presleys lived for a year at 1010 North Green Street in a well-to-do black community known as the Hill.
"Yeah, I know that's him," says Bell, who is African-American. "That's the way he'd be looking. That's the way he'd be dressed. And the bike too, that's what we rode, those type of bikes."
6

The road manager who kept his Beatles photos in a private collection for 50 years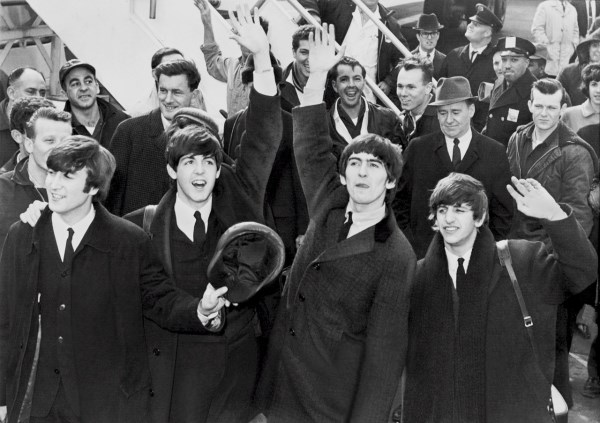 Rare photographs of The Beatles and The Rolling Stones have been released to the public from a trove of 3,500 previously unpublished photos shot from 1964 to 1966 by their road manager, Bob Bonis.
Bonis kept the images private for his entire life. After his death in 1992, they sat in a family basement until about five years ago, when his son, Alex, decided to let them see the light of day.
The Bob Bonis Archive plans to roll out the photos at the rate of 10 per month over the next two years. They'll be sold through eBay's art and collectibles store which—through the online auction and sales site's Giving Works charity arm—will earmark 10% of proceeds from the first batch of 30 images to benefit the Grammy Foundation and the Grammy Museum.
7

The photo that offers a rare glimpse of the mushroom cloud created by the Hiroshima bomb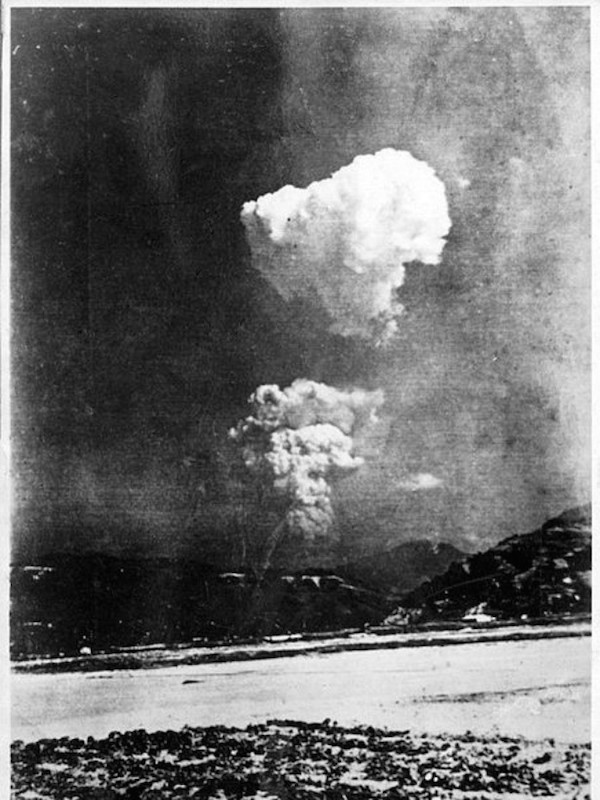 In 2013, in the center of Hiroshima, in a part of the city totally destroyed by the August 6, 1945, explosion and ensuing fires, a long-lost photograph taken shortly after the blast has been discovered among a collection of articles about the bombing. Reprints of the image did appear in a 1988 Japanese-language publication, but the whereabouts of the original were unknown—until now.
The picture offers a rare glimpse of the bomb's immediate aftermath, showing the distinct two-tiered cloud as it was seen from Kaitaichi, part of present-day Kaita, six miles east of Hiroshima's center. There are only a couple of other photos in existence that capture the cloud from the vantage point of the ground. And there is only one other photograph that provides as clear a picture of the separated tiers of the cloud, and that is a photo taken from the Enola Gay as it zipped away.
8

The rare photo of David Bowie's pot bust that is for sale on Ebay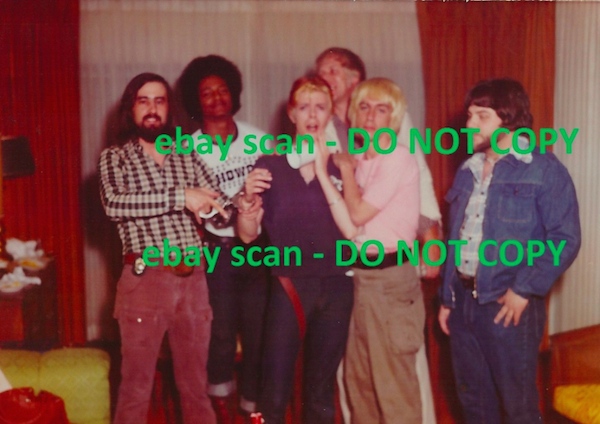 A rare photo of David Bowie and Iggy Pop purportedly taken after a 1976 drug bust Rochester, New York is up for sale on eBay. Asking price is $3600 (down from the original $25,000).
"This photo came from a man who was present when Bowie and Pop were arrested on March 25, 1976," according to the description on eBay.
This "behind the scenes" photo of Bowie and Pop with undercover officers was taken when Bowie was busted for criminal possession of marijuana, a felony. Bowie pleaded not guilty in Rochester City Court, and the charges were eventually dropped.
According to the eBay description, the photo is of an officer putting cuffs on Bowie, is processed with Eastman Kodak Co. paper and is "in excellent condition."
9

The rare photo album that was slapped with an export ban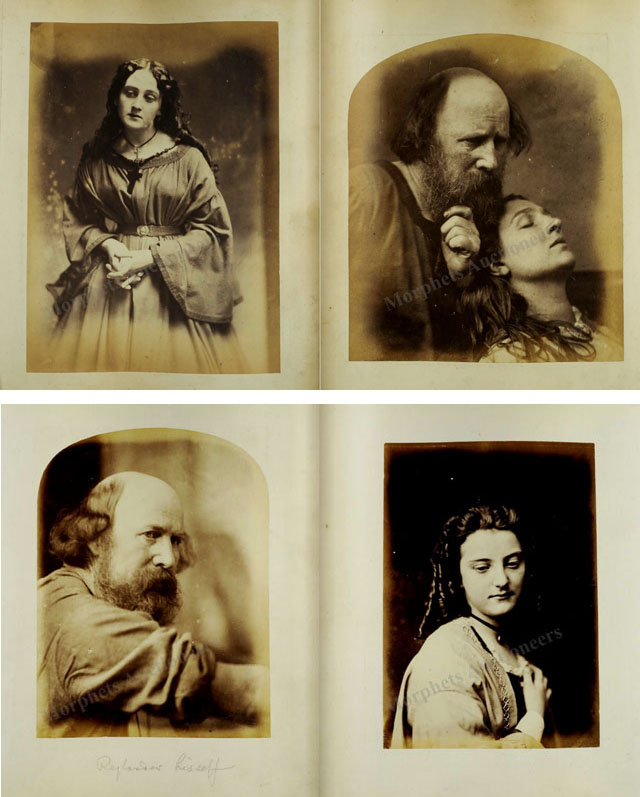 Britain is scrambling to keep a rare photo album from being exported out of the country. It has placed a temporary export ban on the book, which contains seventy photographs by Swedish photography pioneer Oscar Gustave Rejlander.
The ban was issued after authorities determined that the album "was of outstanding significance for the study of the history of photography and our wider understanding of nineteenth-century art." It was sold for over $130,000 at an auction in England in late 2014.
Rejlander pioneered the art of combination printing (or combining multiple negatives) to create one photograph. He settled in England in the 1840s and became known as a "father of art photography."
The UK government is looking for someone willing to purchase the album for around £82,600 ($128,000).
10

Two rare photos that offer glimpses of the Titanic's doomed journey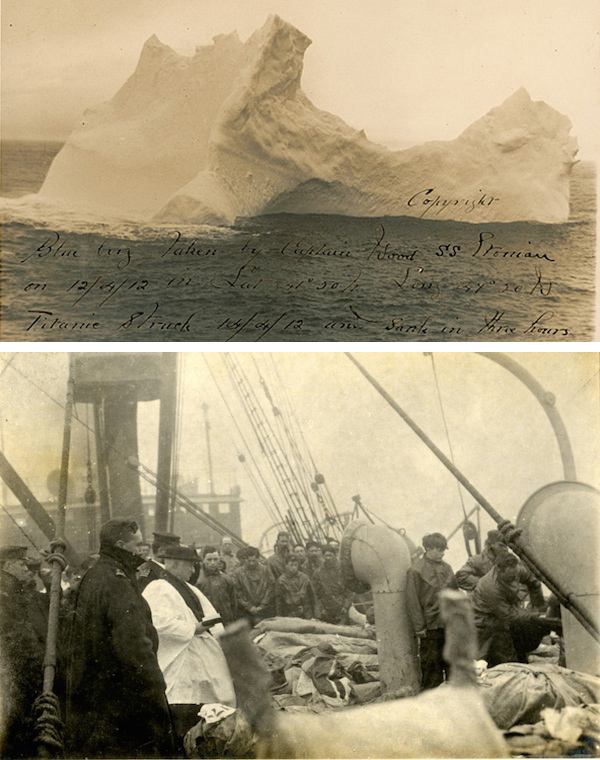 Check out these two distinctly different (and rarely seen) moments in the Titanic's timeline.
The first features a towering iceberg that is "eerily similar" to the one depicted in sketches by two crew members of the ill-fated liner. It was snapped by WF Wood, captain of another vessel, the Etonian, two days prior to the disaster, "at a position arguably 2-3 days' iceberg travel time to Titanic's foundering position."
The second recently discovered photograph shines new light on the sinking of the RMS Titanic and the grim aftermath aboard a Canadian vessel sent to recover bodies.
It shows victims of the April 1912 tragedy stacked waist-high on board the Halifax-based cable ship, CS Mackay-Bennett. As a clergyman says a prayer on the foggy deck, crewmen are pictured sliding an anonymous body—one of the more than 1,500 who perished in the sinking—over the side into the icy Atlantic from which it had been pulled just hours or days earlier.