1

The "What is the Color" Dress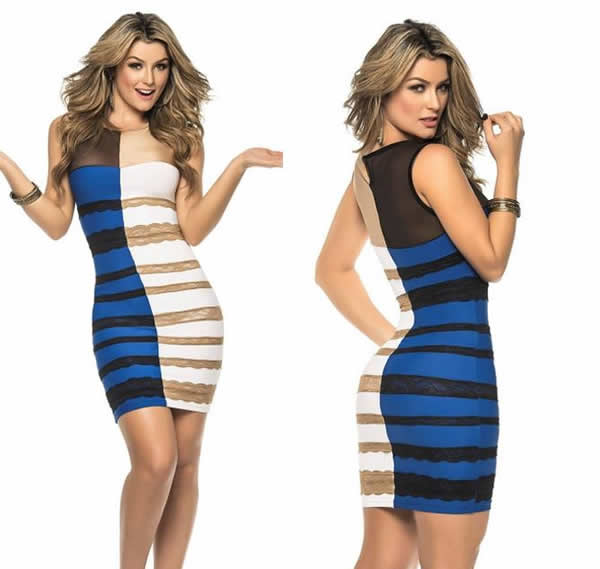 Remember those heady days back in February 2015 when we were all obsessed with the color of that damn dress? Kimye was even torn—Kim was team white & gold, but Kanye only saw blue & black. Even your mom couldn't understand what all the fuss was about because, seriously, are people still wearing bodycon dresses in 2015?
Anyway, in the least surprising turn of events ever, someone's gone and turned The Dress into a Halloween costume. A shorter, sexier, version of course. The $46.95 (£30.89) dress from Yandy.com "features a split blue/black and gold/white design." It also comes with a free pair of pants (thought we don't know why.)
2

The Lion Killer Dentist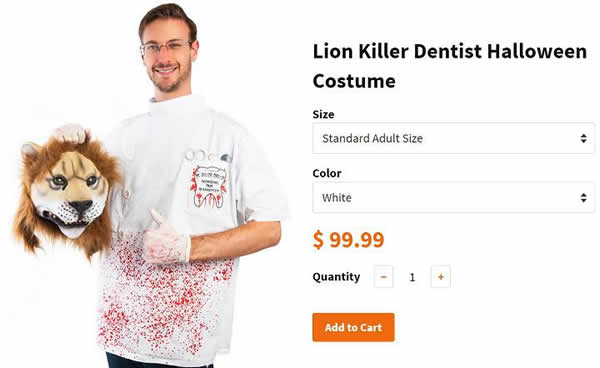 A costume company is causing an uproar with its bloody "Lion Killer Dentist" Halloween costume.
In July 2015, global outrage surrounded the slaughter of a lion named Cecil in Zimbabwe by a Minnesota dentist. The hunter, Walter Palmer, was forced to abandon his dental practice and go into hiding as public sentiment quickly grew against him.
The costume includes a severed lion's head —obviously—a blood-splattered smock, gloves and dental tools. It started selling for $59.99, but the price went up to $139.99 due to high demand. According to the website, 15% of all proceeds will go to "a wildlife foundation."
3

Cecil's Revenge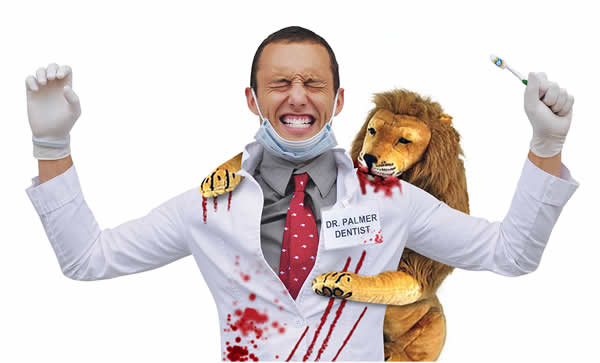 In response to the highly offensive "Lion Killer Dentist" Halloween costume above, PETA is hitting back with a "Cecil's Revenge" costume. The costume is also selling for $139.99 and features Cecil attacking Dr. Walter Palmer, the dentist who killed him earlier this year, instead of the other way around.
Customers can "turn the table on a trophy hunters' ghoulish pastime with this cheeky, new, limited-edition costume," the product description reads. It's noted that a toothbrush isn't included and if you want to accessorize with a drill or a toy crossbow, you must do so on your own.
4

Pizza Rat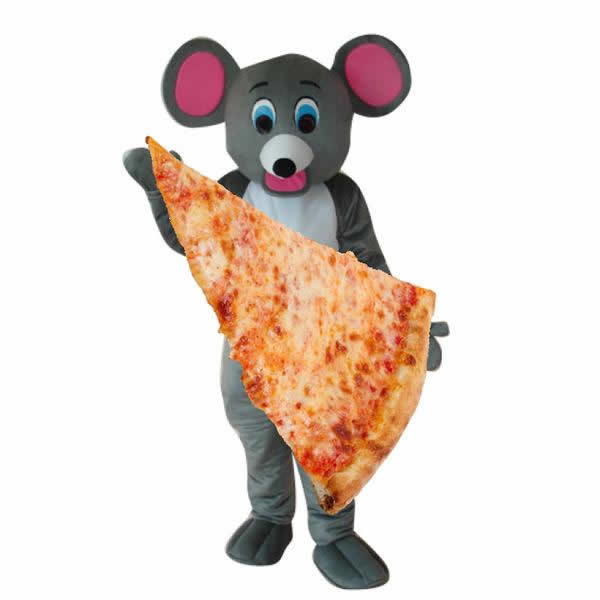 Unless you've been living under a rock, you've probably at least heard murmurs of up-and-coming off-Broadway sensation, Pizza Rat.
Pizza Rat is a New Yorker living his truth, which is to say, he's just trying to eat a dollar slice and catch the L train back to Brooklyn, for cheese's sake. Now, now do you celebrate the newest celebrity rodent properly? By wearing a Pizza Rat Halloween costume, obviously.
5

Dorothea Dix Psych Ward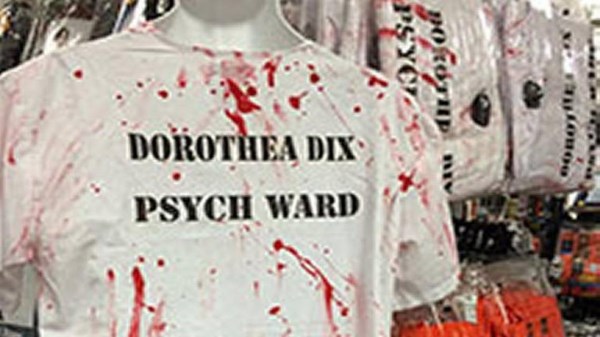 A gory, blood-spattered, Halloween costume has been pulled from stores in North Carolina after health practitioners said it was offensive to those suffering from mental illness.
The costume, which consists of hospital scrubs splattered with blood, features the words: "Dorothea Dix Psych Ward"—a reference to a shuttered Raleigh hospital that once treated mentally ill patients.
"I have family members that have been to Dorthea Dix, so for me that is like a punch in the gut," Jack Register, Executive Director of North Carolina's National Alliance on Mental Illness, told ABC News. "We wouldn't be displaying what breast cancer looks like in a Halloween costume."
Before it was pulled from stores, the offensive costume was on sale in two locations in the Raleigh area. Dorothea Dix Hospital opened in 1856 and served patients with mental illness until it closed in 2012.
6

Snapchat Rainbow Mouth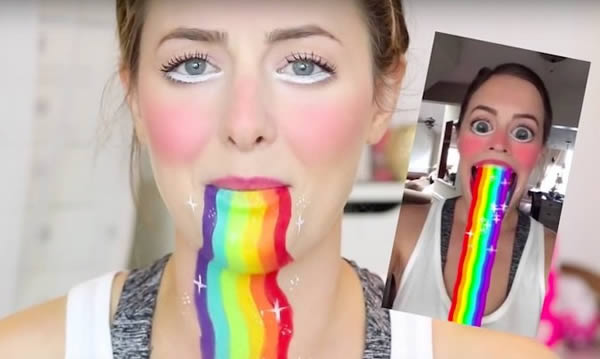 When I first saw the puking-rainbow filter on Snapchat, my reaction was probably similar to everyone else's—Wait, what? How? This is dumb, but I want in.
The Lens, which was part of the app's recent update, provides users with a plethora of options to transform their selfies—and, over time, annoy the heck out of their friends. The Lenses have included heart eyes, jumbo crying eyes, and everyone's favorite, the sick rainbow. While these, to our disappointment, have since been replaced (RIP), YouTube blogger GettingPretty has found a way to immortalize the lovely rainbow-puke just in time for Halloween.
Using a combination of makeup and face paint (she lists the products under her video), she recreates the bugged-out eyes, rosy cheeks, and band of colors flowing out of the mouth and down onto the neck. The key to getting those oversized eyes? Swipe on a couple coats of mascara and line your waterline with white eye pencil.
The best part about this costume is that it's pretty easy to do yourself—all it takes are a few products and a steady hand—and you can wear it with your everyday clothes.
7

Caitlyn Jenner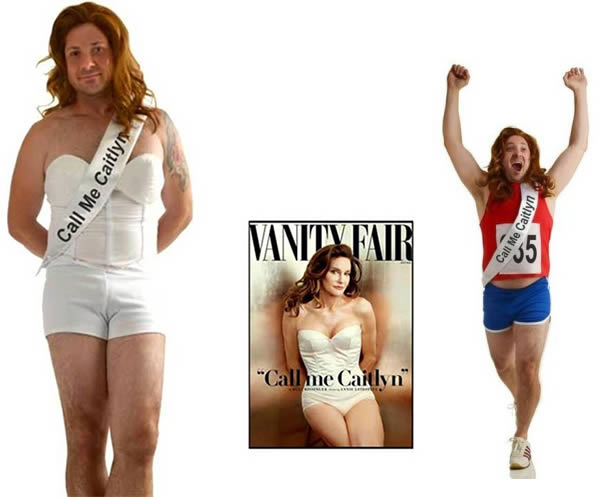 A Halloween costume depicting former Olympian and reality TV personality Caitlyn Jenner has sparked outrage on social media, with many people expressing their distaste for the offering.
A unisex costume being offered by Anytime Costumes recreates Jenner's look when she debuted as a woman on the cover of Vanity Fair in June 2015, complete with shorts, a padded top, a wig, and a sash that reads, "Call Me Caitlyn." Many called the costume "disgraceful," "hurtful," and "transphobic."
Another version features a decathlete outfit, a reference to when she won the men's decathlon at the 1976 Summer Olympics.
What does Caitlyn think of the costume? "To be honest with you, I think it's great—except they could have a better-looking outfit for them," she said. "You've got to enjoy life. Life's too short. I can't get too upset about that type of stuff."
8

Donald Trump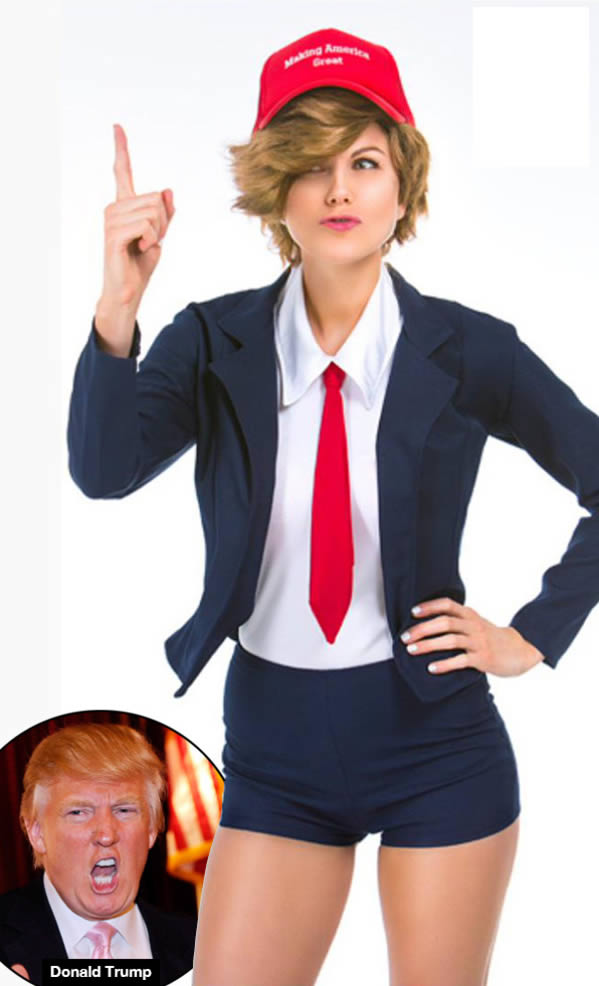 "You're fired!" That's what you can say all Halloween night when you wear the Donald Trump contime, which comes complete with tiny shorts, a red tie, blazer and a hat with the slogan "Making America Great."
The costume is $69.95—so it's not exactly a steal. However, if you want a conversation starter, this is definitely your best bet. The "Making America Great!" hat is sold separately, but the costume comes with a complimentary pair of panties.
9

Bill Cosby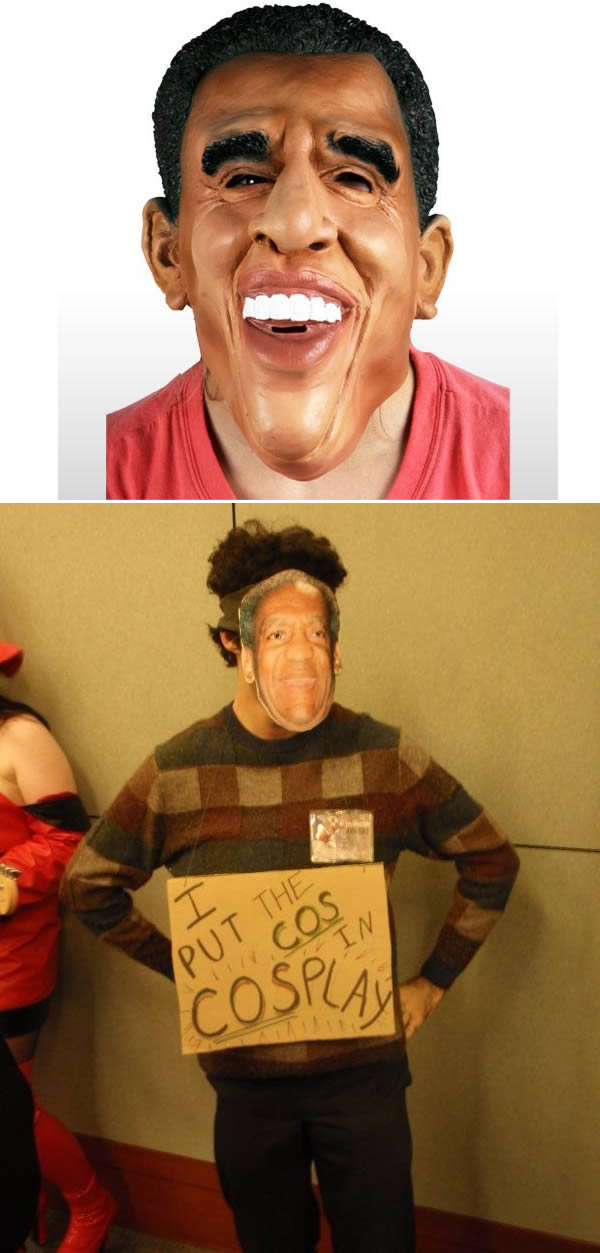 Now, if you wanna dress as something reeeally scary for this Halloween, you can go as Bill Cosby. Although it's trully fright inducing, I must warn you that most people won't find anything funny about an alleged sexual abuser.
10

Left Shark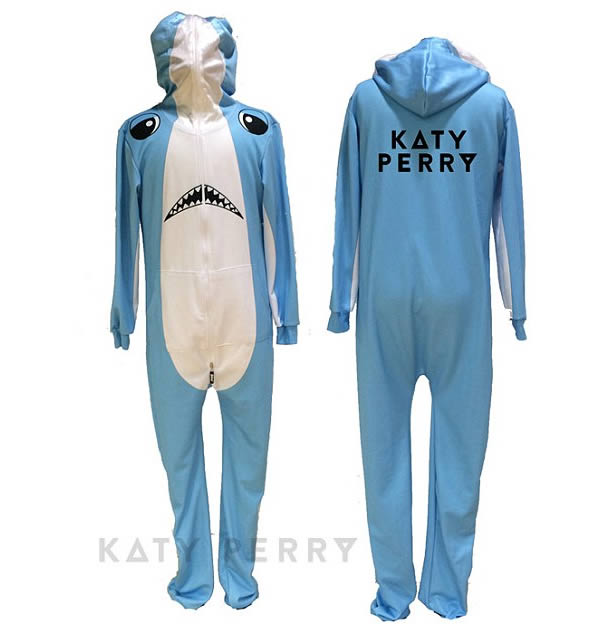 It feels like forever ago that Left Shark came awkwardly dancing into everyone's lives, but it really did only happen in February 2015 and continues to be an icon. So, for all the Left Shark fans still out there, Katy Perry's got you covered.
Soon after the shark's unexpected success, the pop star announced new onsie costumes resembling everyone's favorite dancing aquatic character from this year's Superbowl halftime show. The Katy Perry Left Shark Belovesie sells for $129.99 on the pop singer's website, alongside a $25 Left Shark T-shirt.