1

Muslim Lolitas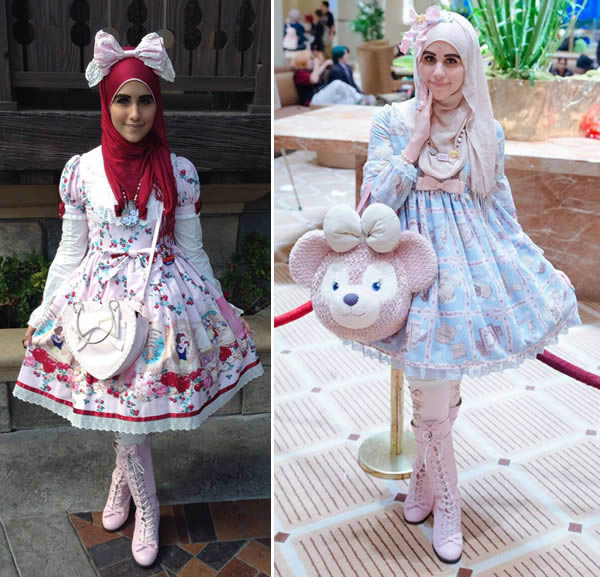 In an awesome fashion mashup that nobody could've foreseen, Muslim fans of the Japanese Lolita trend have begun pairing these sweet-as-candy outfits with their hijabs. These fashionistas have created a unique, new style that Japanese Lolita fans are falling in love with.
The Lolita trend, at its most basic, involves wearing modernized Victorian or Rococo-style dresses and outfits that are heavily accessorized, and painstakingly coordinated into elaborate costumes. The trend's fans ("Lolitas") then meet up at various events to spend time together and appreciate each others' outfits (or, as they call them, "coords").
Two Muslim fashion bloggers, California-based Alyssa of The Hijabi Lolita and UK-based Noor of Edible Rainbows, have become the trend's pioneers. While fittingly stylish and flamboyant, their outfits still fully adhere to their religious principles.
2

Bubble Fingernails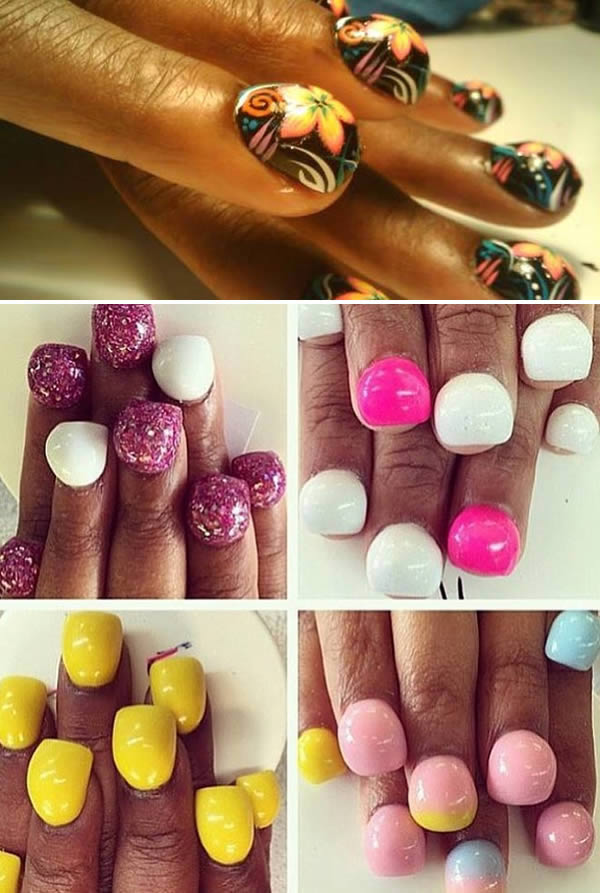 Some trends make you wonder how they ever caught on. Take "bubble nails"—bulbous, acrylic fingernails painted in a variety of colors and patterns.
The technique has apparently been around since 2009. However, it has gained popularity only recently, after a series of photos went viral on Instagram under the hashtag #bubblenails. Due to an ever-growing demand, nail technicians have been teaching themselves bubble nail art through trial and error. They start by placing a ball (or multiple balls) of acrylic at the center of the nail and building it out by adding layers. Then, they paint it as the customer wishes.
"The point is to make it pop more," said celebrity nail artist Pattie Yankee. She added that clients in the '80s would ask for accentuations of their natural nail hump, but it was never this exaggerated.
Because bubble nails require technical expertise, they can't really be done as DIY projects. And they don't come cheap. According to Yankee, salons charge an additional $10 to $15 over a normal acrylic treatment for the bulbous effect.
3

Heart-Shaped Hair Bangs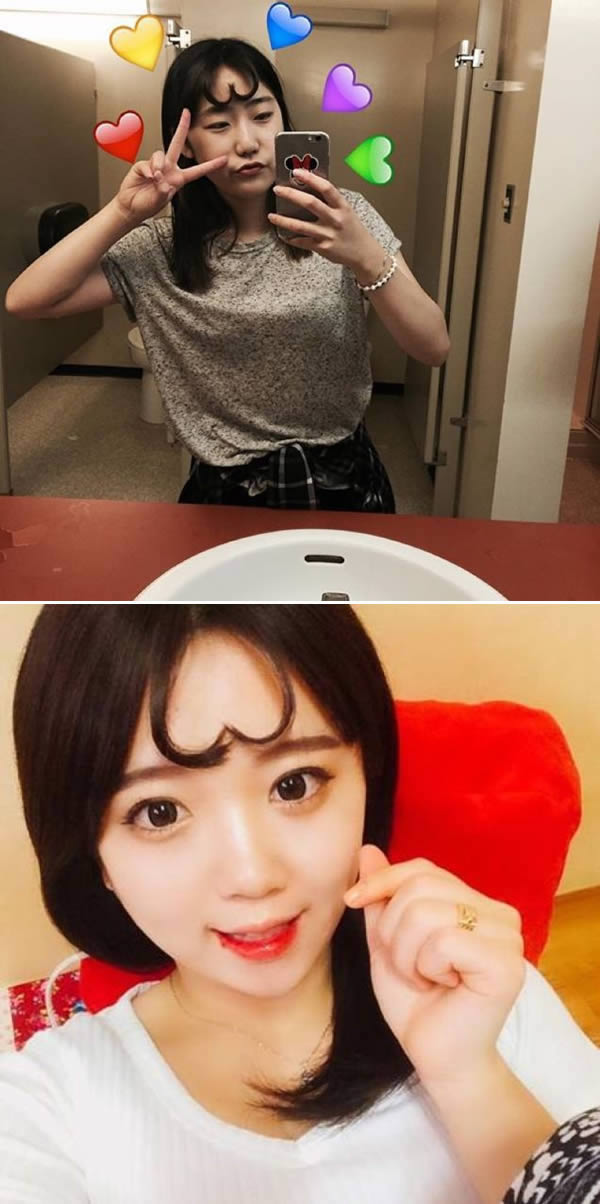 South Korean girls have fallen in love with a new hairdo. It's called ?? ??? (hateu aapmuhri) and means "heart-bangs."
It's especially popular among teenagers and twentysomethings, who have been styling their hair and uploading photos of themselves to Twitter and Instagram. It requires careful work with a curling iron and hairspray, but the eye-catching results are surely worth it.
4

Merman Hair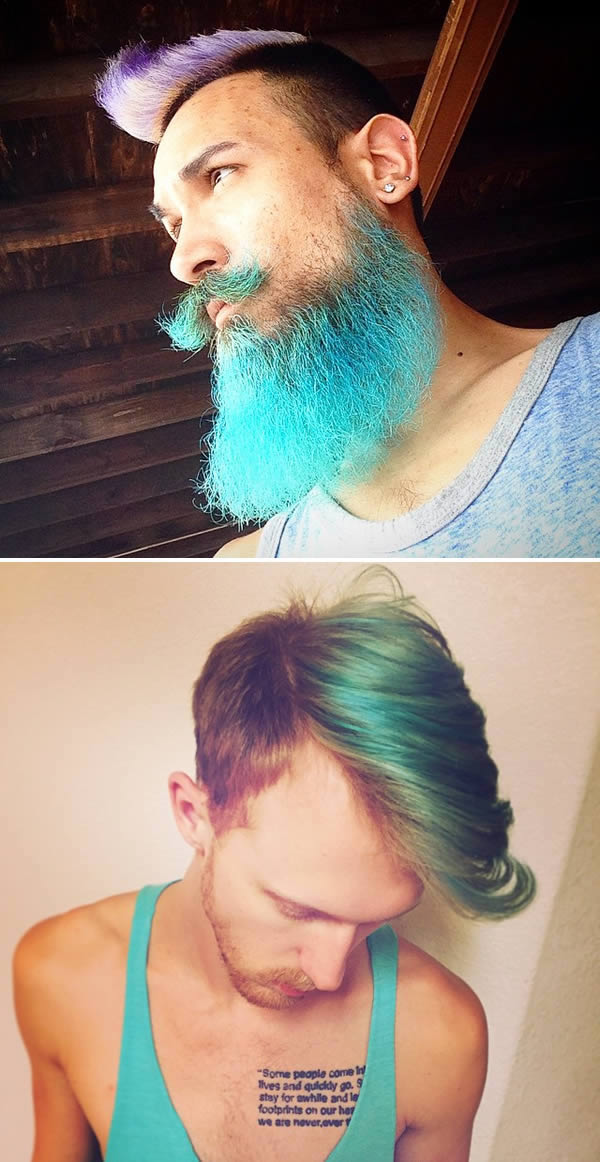 If you thought hair trends were only for women, think again. This latest craze, dubbed "merman hair," has men willingly transforming their luscious manes into bold and daring new styles. While some may mimic the shiny curls of a merman's locks, this particular hair trend focuses primarily on the colors. Each guy's vivid, new look features any number of beautiful color combinations of blues, greens, purples, and pinks.
Unlike hair trends for women, this one affects more than just head hair. These fashion-forward men are adding pops of color to their facial hair too! Somehow, this additional flourish of color completes the look, re-emphasizing their visually electrifying fashion statement while heightening the surreality of flowing underwater. Ultimately, these guys are just injecting a bit of fun into their lives.
5

Flowers in Beards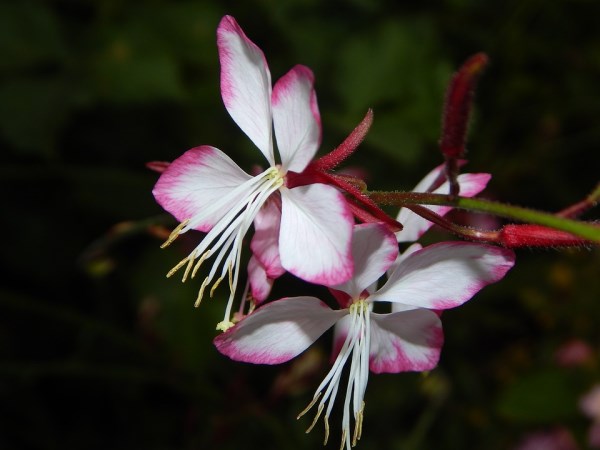 Do you have a bushy beard? You're in luck—colorful flowers entwined with facial hair is this summer's blossoming fashion statement.
Big beards on men used to be worn by Yuppies in the early 1990s, but now fashionable men in their twenties and thirties are sporting them—even during the hot summer months.
The bushy beard has now been adorned with flower power as hipsters weave foliage into their facial hair, and the look is emerging across boho America. Yes, men in Brooklyn, Portland, and San Francisco are adorning their faces with blossoms and posting the results across social media with the hashtag #flowerbeards.
The trend started gaining popularity on Tumblr, and has since blossomed elsewhere around the internet.
6

Pixelated Hair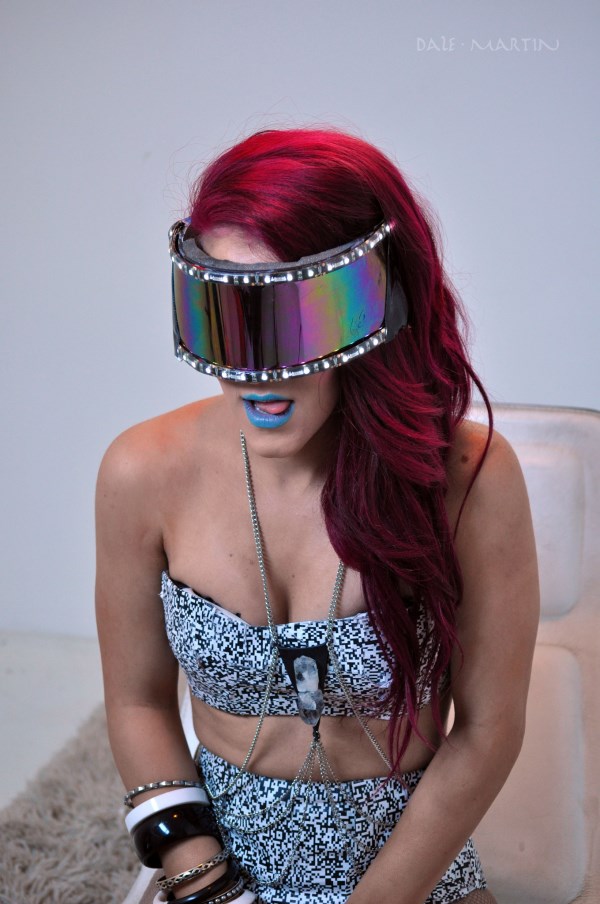 Forget ombre effects and natural highlights—this latest hair trend is digitally-inspired, colorful and completely new.
Say hello to pixelated hair.
According to Xpresion, a Madrid-based hair research company, this innovative coloring process achieves a "new chromatic dimension and color, while playing with movement and transforming the textures into the appearance of the pixel effect."
If you ever have the desire to make your head look like a computer screen, then pixelated hair might be for you. Dye is applied in square blocks (just like in Tetris) through large or small sections of the hair, causing it to look pixelated with the help of a contrasting color.
This innovative hair trend was created by Spanish colorists Jose Luis Almendral, Marco Antonio Restrepo, and Jorge Cancer. It has been officially dubbed "xpresionpixel," and now has its own hashtag on social media with the same name.
7

Hangover Makeup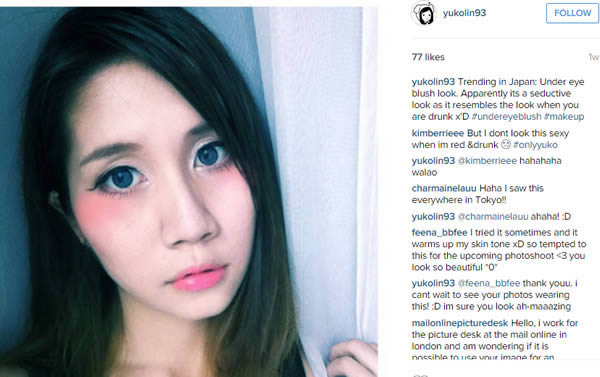 That flushed, puffy look is usually something you try to cover up after a night out at the bar. However, in Japan and Korea, looking hung over is now being embraced. Blended eyeliner and blush are key in getting this look.
Eye bags are traditionally seen as something to try to hide, cover up or zap in the West, but puffy peepers form an integral part of this hot new makeup trend, with some women going so far as to contour their under eye area to make it seem bigger. Blush applied directly under the eyes to give the impression of being tired is also a key part of the trend, especially in Japan.
For more pictures, check the #hangovermakeup hashtag.
8

Aquarium Nails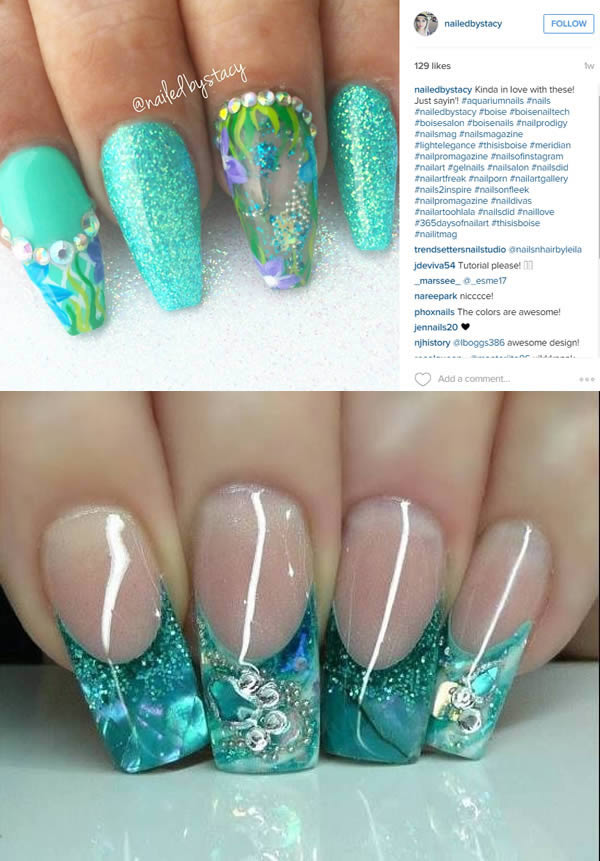 Bubble fingernails are not the only manicure trend to hit our list. We introduce you to aquarium nails. Why go to the beach when you could have the sea literally at your fingertips? To get this look, manicurists create a miniature aquarium on each fingernail—sans the live fish, of course. Two artificial nails are placed together with water or baby oil and sparkles in between to create the effect of a sparkling sea. On the top nail, rhinestones and jewels are carefully placed into a seascape that is painted for a more traditionally aquatic look.