1

The identical twin brothers who were switched at birth and raised as fraternal twins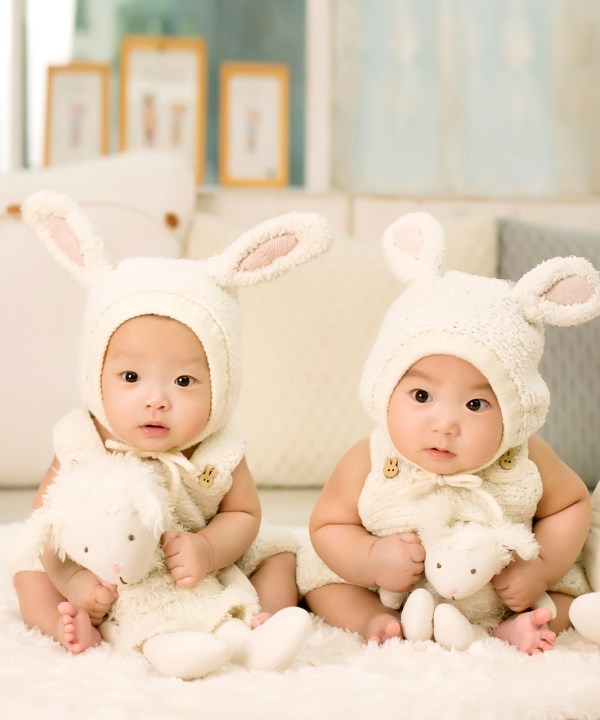 In an amazing twist, when two sets of newborn identical twins were treated at the same hospital in Colombia at the same time, they were accidentally switched. Well, they weren't switched as sets to the wrong family—instead, one sibling of each set was switched.
The two families lived several miles apart—one family resides in the city of Bogotá while the other lives deep in rural northern Colombia near Santander. When the rural boys grew up, they moved to Bogotá, and both took up jobs at a butchery.
The mix-up was only found out when a mutual connection spotted William working at the shop and thought he was Jorge. What unraveled from that moment lead to an incredible reunion, 24 years in the making.
Watch the whole story here:

2

The Argentinian mothers who found out their babies had been switched after meeting by chance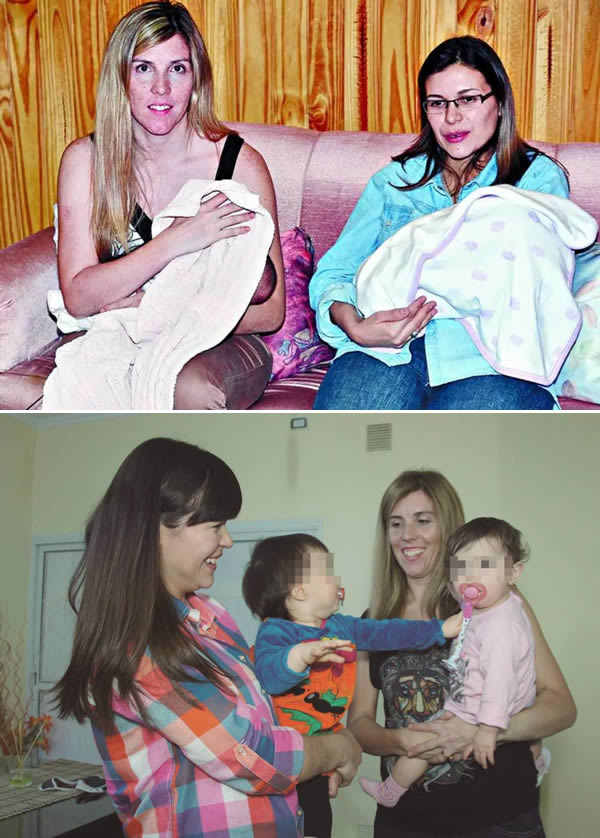 In 2013, a chance encounter between two Argentine mothers led them to discover the private clinic they had delivered their babies at three weeks prior had mistakenly switched the infants.
The mothers met while waiting with their daughters at a pediatric clinic in San Juan. They began discussing their suspicions with the clinic and found an interesting coincidence—the baby each woman brought home corresponded with the birth weight of the other woman's child.
"When my baby was born by C-section, they told me straight away it was a beautiful girl weighing 3.1 kilos, but when they gave her to me they said she weighed 3.8 kilos and was a breech birth," Lorena Gerbeno told Spanish-language station C5N. The other mother, Veronica Tejada, said she was the one who had a breech birth with her 3.8-kilo baby.
With their suspicions now piqued, the women exchanged contact information. Lorena, a lawyer, filed a criminal complaint and requested a DNA test to determine the girls' maternity. The results confirmed their theories—the babies had been switched.
Both women are reportedly considering legal action against the hospital. Still, they agree the story has an impossibly happy ending. "I spent three weeks with a baby that was not my daughter, but I gave her all my love and knew that the other mom would do the same," Lorena said, shortly after reuniting with her biological daughter.
3

The family of a boy switched at birth who moved in with their biological son's family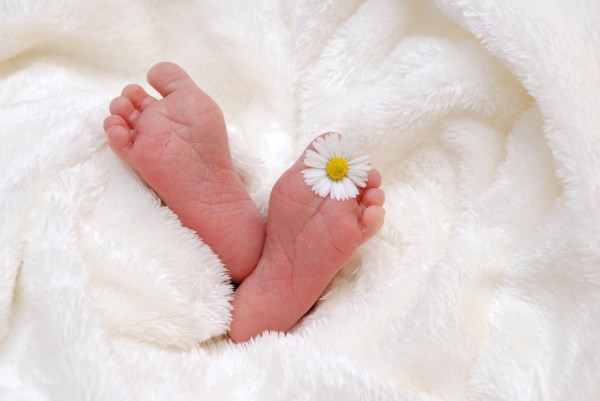 Dimas Aliprandi, of Joao Neiva, Brazil, always wondered why he didn't look like his sisters. When he was 24, he could finally afford a DNA test that proved he was not the biological child of his parents. Further investigation found that Aliprandi was switched at birth with another boy, Elton Plaster, who was born on the same day.
The records led Aliprandi to the 35-acre (14-hectare) farm where Plaster lived with his parents, Nilza, and Adelson, in the town of Santa Maria de Jetiba, about 30 miles (45 kilometers) from the Aliprandi home in Joao Neiva. The Plasters agreed to DNA tests that confirmed their suspicions as well.
What happened afterward is the most remarkable part of the story. The Plaster family invited the Aliprandi family to come and live on their farm, where they built another house! Both young men are now living with two sets of parents—their biological parents and the parents who raised them.
4

The South African court that ruled switched toddlers should remain with their non-biological parents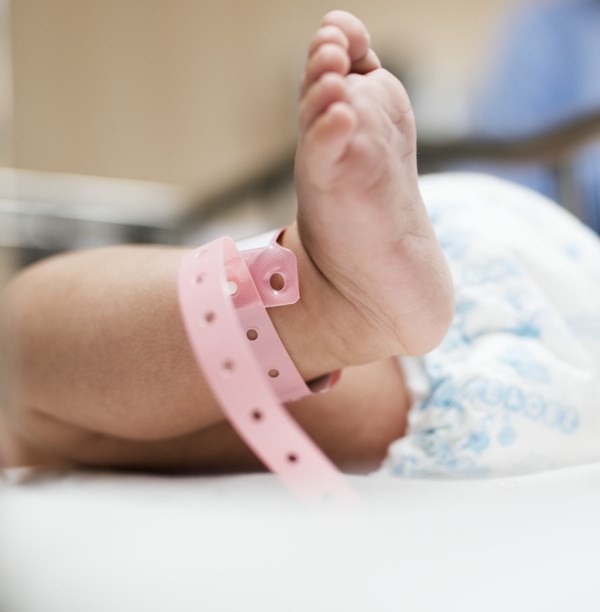 In 2014, a court ruled that two South African toddlers who were accidentally swapped when they were born should stay with the families who raised them, and not be returned to their biological parents.
The two children were born on the same day in 2010 in a Johannesburg hospital. They ended up being taken home and raised by the wrong parents after nurses mixed up their identities. The families were unaware of the mistake until one of the mothers underwent tests after her ex-husband refused to pay child support because he believed he was not the father.
One of the mothers initially wanted to get her biological child back, while the other preferred to keep the one she had raised. A North Gauteng High Court was left to decide the fate of the two children.
A lawyer for one of the mothers said the case raised a dilemma on a "biblical scale." He was referring to a story in which King Solomon adjudicates in a dispute over a child between two women who both claimed to be the infant's mother.
5

The French women switched at birth who received $2m in compensation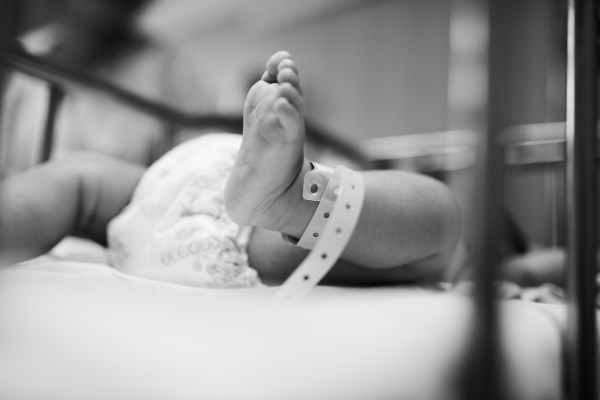 In February 2015, a court ruled that the families of two women who were switched at birth more than 20 years ago are to receive damages of €1.88 million (US $2m).
The court in the Riviera town of Grasse ordered the Clinica Jourdan (in Cannes) and an insurance company to make the payments after a nurse's assistant accidentally gave the two girls, who shared an incubator, to the wrong parents following their birth in July 1994.
Despite the mother's doubts about the identities of their babies at the time, they were told there had been no mistake and took the children home.
In 2004 however, one of the mothers discovered her daughter was not biologically related to her following a DNA test. An investigation was launched, and her biological child was found less than 20 miles away.
6

The baby switching mistake that changed maternity wards for good in the U.S.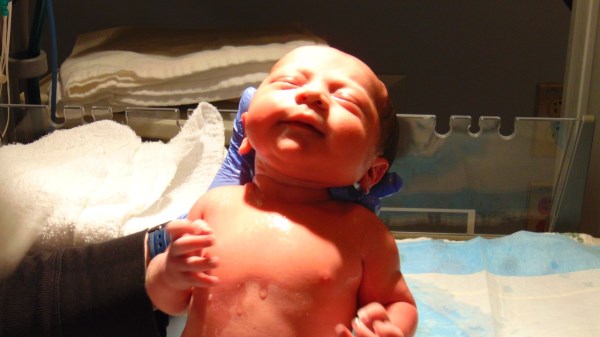 This story begins with the birth of two baby girls, on June 29, 1995. A single mother, Paula Johnson, gave birth to a baby girl she named Callie at the University of Virginia Medical Center in Charlottesville. The next day, in the same maternity ward, 18-year-old Kevin Chittum, and his 16-year-old girlfriend, Whitney, celebrated the birth of their daughter, Rebecca.
The families would remain blissfully unaware of each other for years. When Callie was three years old, Carlton Conley (the supposed father of Callie) asked Paula for a paternity test. When the results came back, they were in for a surprise—neither Conley nor Johnson were Callie's biological parents. Callie, it turned out, was Kevin and Whitney's biological daughter.
The delicate situation turned devastating just hours before doctors planned to break the life-changing news to Kevin and Whitney. The couple, along with four relatives and friends, died in a car crash. Kevin and Whitney never knew the child they took home and raised for three years was not their biological baby.
After learning that Kevin and Whitney died, Paula tried to claim her biological child and sued for custody of Rebecca in 1999. However, Kevin and Whitney's parents, the grandparents as Rebecca knew them, fought just as hard to keep her. Following a bitter three-year battle both in and out of court, a judge ruled the girls would stay with the families who had raised them until they were old enough to make their own decisions.
Paula sued the University of Virginia Medical Center for $31 million. She settled for $1.25 million.
After the case had gone public, people who worked in other maternity wards said the mix-up served as a wake-up call. Wards across the country were forced to review their procedures and modernize their safeguards.
"Technology plays a role, but you also want to be very sure that all of your other procedures are in place. You can't rely on one system to protect our babies," Judy Matthews, Director of Women's and Children's Service at Henrico Doctors' Hospital, said.
7

The mother who breastfed the wrong baby after a hospital mix-up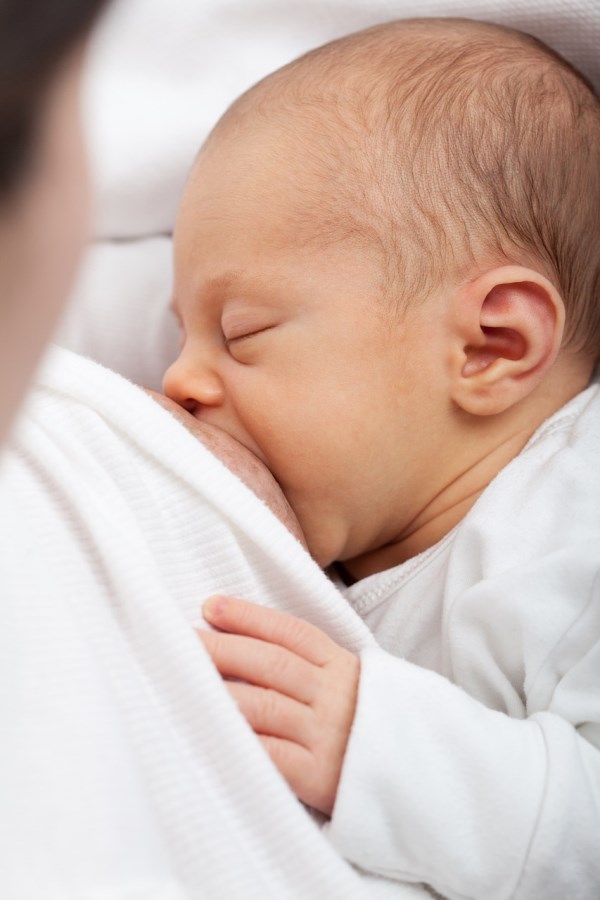 A newborn baby had to undergo a year of medical tests for HIV and hepatitis because he was put in the wrong bassinet by a Minneapolis hospital and breastfed by the wrong mother.
The mix-up occurred in 2012 at Abbott Northwestern Hospital after Tammy Van Dyke's little boy, Cody, was accidentally switched to a different bassinet in the nursery.
Van Dyke was told about the snafu two hours after the fact, just before she was going to take Cody home. The infant had to undergo blood tests for HIV and hepatitis immediately following the switch. Although the tests came back negative, Abbott Northwestern Hospital told Van Dyke her newborn son would have to undergo testing every three months for a year.
Van Dyke was able to speak with the other mother, who had to wait 20 minutes before her baby, Liam, was located.
8

The two women switched at birth who met 56 years later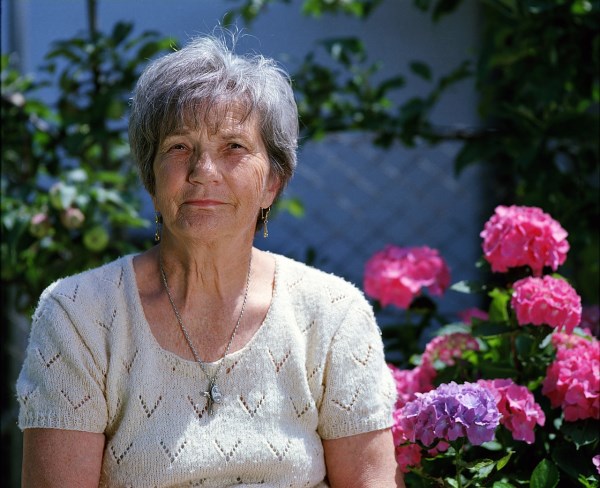 On a spring day in 1953, two babies were born at Pioneer Memorial Hospital in the eastern Oregon town of Heppner. DeeAnn Angell of Fossil and Kay Rene Reed of Condon would grow up, get married, have kids of their own and become grandparents.
In 2008, Kay Rene's brother, Bobby Reed, got a call from an 86-year-old woman who had known his mother. She had also lived next door to the Angell family in Fossil and said she had something she had to get off her chest.
Bobby met the woman at the nursing home where she lived. She said that in 1953, Marjorie Angell insisted that she had been given the wrong baby after the nurses returned from bathing the kids in the ward. Her concerns, however, were brushed off.
Then the old lady showed Bobby a photo.
"It looked like Kay Rene in about 7th or 8th grade," Bobby said. But it was DeeAnn Angell's sister. "Kay Rene is not a Reed," the woman insisted. "DeeAnn is a Reed."
Bobby, obviously stunned, didn't know what to do with the information. He finally decided to tell his two oldest sisters, and one of them told Kay Rene. With both sets of parents dead, the Reed and Angell siblings compared notes and family stories. They learned that rumors of a mix-up had been circulating for years.
Kay Rene, Bobby and their sister Dorothy met DeeAnn at a Kennewick clinic for DNA tests that confirmed the mix-up. Pioneer Memorial Hospital offered to pay for counseling, but both women declined.
The two have become friends and have even celebrated their birthdays together. Kay Rene Qualls has also introduced DeeAnn Shafer to her work colleagues and calls her "my swister."
9

The girl who lived with someone else's twin for 17 years after being switched at birth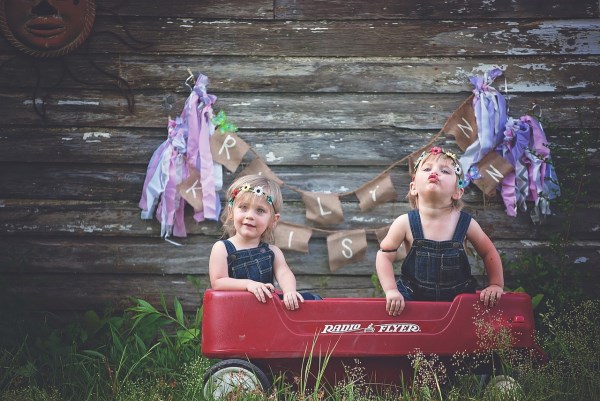 Kasia and Edyta are mirror images of each other, but for the first 17 years of their lives, they were complete strangers.
One afternoon in Warsaw, Poland, friends of Kasia were surprised to see what they thought was her at a club wearing army boots and a black leather jacket, which was not her style. She later denied being there. Then, in 2000, a mutual friend gave Kasia a phone number of a "double" of her.
The two women agreed to see each other though they were doubtful it was anything more than a coincidence. Kasia already had a fraternal twin, Nina. Edyta thought the mutual friend was overstating how much they looked alike.
But when they met, the similarities were too striking to be discounted. They had the same moles on their hands, had the same clubfoot, loved to paint, wore similar outfits and even enjoyed the same unusual pork roast dish with prunes.
The similarities weren't just physical. While Nina was an introvert who enjoyed playing with dolls, Edyta was much more like Kasia, an outgoing girl with a zest for skiing and sailing.
Over time, Kasia and Edyta discovered that they were separated through a mistake at their local hospital. All three girls had been treated for lung infections two weeks after they were born. Somehow, their ID bracelets had been lost in the shuffle and Edyta went home with her non-biological parents, while Kasia and Nina were incorrectly paired as fraternal twins.