1

A woman who smoked cigarettes, drank wine and ate chocolate had the longest confirmed human lifespan on record at 122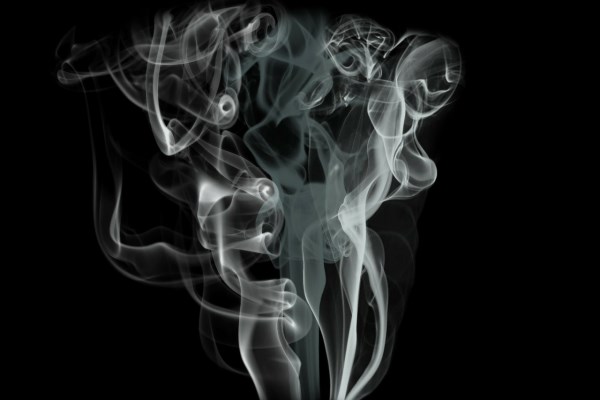 The longest confirmed human lifespan on record belongs to Jeanne Calment who lived the ripe old age of 122 years, 164 days. Calment ascribed her longevity and relatively youthful appearance to a diet rich in olive oil (which she also rubbed onto her skin). She also drank port wine and ate nearly one kilogram of chocolate every week. She smoked cigarettes from the age of 21 (1896) to 117 (1992).
Jeanne married well and lived a life of leisure. She had no real health issues the majority of her life. She took up fencing at age 85 (1960) and continued to ride her bicycle up until her 100th birthday. She was reportedly not athletic or fanatical about her health. Calment lived on her own until shortly before her 110th birthday, when it was decided that she needed to be moved to a nursing home after starting a small fire in her house.
In 1888, Jeanne met Van Gogh. She was a thirteen-year-old girl in her father's fabric shop when he stopped in to buy canvas. She said the painter was "dirty, badly dressed and disagreeable" and "very ugly, ungracious, impolite, sick." She recalled selling colored pencils to Van Gogh and seeing the Eiffel Tower being built. What a life!
2

The 104-year-old woman who claims three cans of Dr Pepper a day is the secret to her longevity
A Fort Worth, Texas woman who turned 104 in March 2015 credits a very special doctor for her good health and longevity—Dr Pepper.
Elizabeth Sullivan fell in love with the soft drink 40 years ago, when she was in her 60s. She said of the 23-flavored drink, "People try to give me coffee for breakfast. Well, I'd rather have a Dr Pepper. I started drinking them about 40 years ago. Three a day. Every doctor that sees me says they'll kill you, but they die, and I don't, so there must be a mistake somewhere."
She said that the secret to living a long life (outside of her three can a day soda habit) is not much of a secret—it's just "keep living."
"Man, I'm feeling good. I'm glad I'm still here. I'm glad I'm not in a rest home. Glad I can still read books and watch TV and have people come by and say hello," she said.
3

The 110-year-old woman who credits the "Champagne of Beers" for her longetivity
A 110-year-old New Jersey resident, Agnes Fenton, celebrated her birthday in July 2015, and chalks her long life up to the wonders of the Miller High Life.
Fenton claims that following a benign tumor many years ago (her only serious health concern to date), her doctor gave her this sage advice: drink three Miller High Lifes a day. (What a cool doctor!) So, for the last 70 years, Fenton has been doing just that, coupling her three daily beers with a shot of scotch.
Because she now eats so little, her caregivers have stopped letting her drink alcohol. When asked if they would let her enjoy a shot on her birthday, Fenton answered like a true 110-year-old boss: "They better."
4

The 108-year-old woman who attributed her long life to celibacy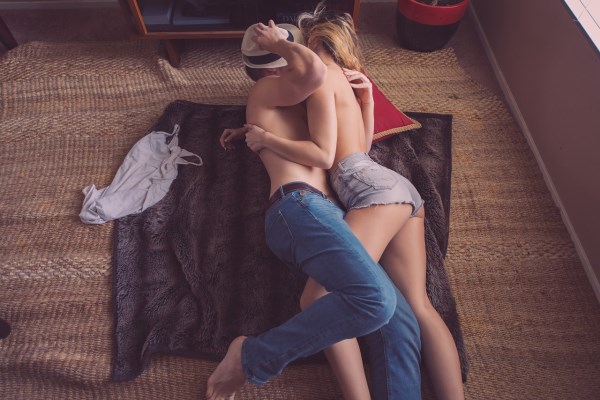 Clara Meadmore, Britain's oldest virgin, lived to be 108. She often attributed her longevity down to her abstinence.
Clara never had sex because she was "too busy" for intimate relationships, which seemed like "a lot of hassle." She abstained as a young woman to concentrate on earning a living.
The retired secretary said sex meant marriage during her youth in the 1920s and 1930s and she was never interested in settling down. Instead of boyfriends, Clara filled her time with reading, gardening, cooking and listening to the radio.
Clara was born in Glasgow in 1903, just two years after the death of Queen Victoria. She remembered and often talked of the Titanic sinking and the outbreak of the First World War. She passed away in 2011.
5

The 105-year-old who credited her daily regimen of bacon with keeping her alive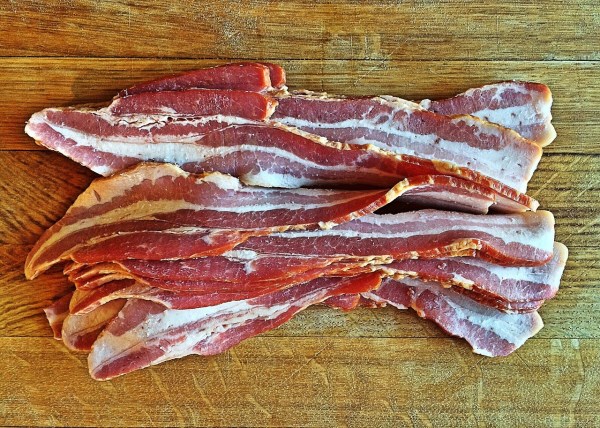 In 2013, a 105-year-old Texas woman, who became a widow at age 38 and worked as everything from a cotton picker to a hay baler while raising 7 kids on her own, said bacon is the secret to her longevity.
"I love bacon. I eat it every day. It's got to be crispy." Pearl Cantrell said. "I don't feel as old as I am. That's all I can say."
Cantrell loves bacon so much that when Oscar Mayer heard of her affinity for it, they gave her a lifetime supply. The company also took her for a ride on the streets of her hometown of Richland Springs, Texas, in one of its Wienermobiles. "That was so much fun (riding in the Wienermobile)," she said. "And getting all that bacon, I loved that." We don't know if Pearl is still with us, but with a lifetime supply of bacon at her disposal, we assume she is!
6

The 115-year-old man who claimed a traditional Puerto Rican dish was the key to his longevity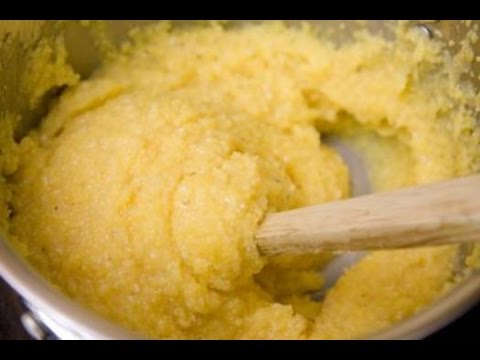 At 114, Emiliano Mercado del Toro became the oldest documented living person on December 11, 2006. While many supercentenarians have held this title at some point in their lives, del Toro was one of the few men ever to do so (the 16 previous title holders were all female).
As the oldest verified military veteran (albeit as a noncombatant), del Toro is also remembered for his sense of humor and love for women.
Emiliano credited his long life to funche, a traditional Puerto Rican dish consisting of cornmeal and codfish.
Mercado also claimed that his sense of humor was probably responsible for his long life, and he would tell jokes and humorous anecdotes almost to the end of his days. He loved women, but never married or had children. He said he had three "girlfriends" (love interests) in his life.
Mercado claimed to be a great fan of entertainer Iris Chacón. Of her derriere he said, "That rump was something serious!" Chacón visited Mercado, who could barely see or hear at the time, on his 114th birthday, and he was extremely pleased with her visit. His photo touching Chacón's rear end, with a big smile on his face, made newspaper headlines in Puerto Rico.
7

The 100-year-old woman who credits "booze" for her long life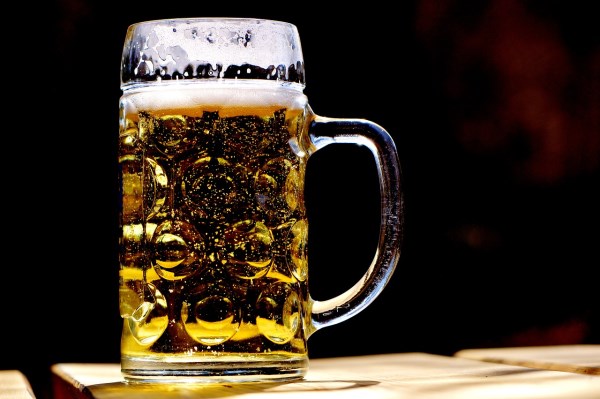 A 100-year-old woman (the "youngster" on our list) reckons knocking back drinks could be the reason she's lived for a century.
Pauline Spagnola said her drink of choice is a local favorite—the gold medal Stegmaier beer brewed right at the Lion Brewery in Wilkes-Barre. For her 100th birthday in June 2015, the company surprised her with a case of that brew, as well as its summer beer and a case of root beer.
Pauline says she guzzles down a couple brews a day: "I have one at noon, one in the evening, one (before) going to bed— (it) puts me to sleep!"
"As long as there are no restrictions with medication or any dependency issues, there's nothing wrong with having a beer here or there," Golden Living Center activities director Debbie Taylor, said.
We agree with Debbie. If you live to be 100, you should have all the beer you want. Come on, Stegmaier, give her a lifetime supply!
8

The 116-year-old woman who eats a diet of bacon and eggs and credits being single for her longetivity
Susannah Mushatt Jones became the world's oldest person on Wednesday, June 17, 2015. Jones is 116 years old. She, too, is a bacon aficionado. Every morning, meat is the first thing to disappear from her plate. The eggs go next.
Jones is blind, partially deaf and doesn't speak much. As the current oldest person in the world, she is one of two verified people remaining who were born in the 1800s. She is also one of about 40 supercentenarians, or people who lived past their 110th birthday.
Throughout her life, Jones lived simply: no parties, smoking, or alcohol. She never wore makeup, or dyed her hair. She sleeps about ten hours a day and attributes not being married for her longevity. Her greatest indulgence was lace lingerie from Bloomingdale's, with which she reportedly startled her doctors when she sported it during an EKG appointment years ago.
Jones never had children or a husband, but she still has a large family around her to provide comfort, contact, and a support system. She resides at the Vandalia Senior Center in East New York, Brooklyn and has more than 100 nieces and nephews.
9

The 112-year-old woman who plays cards to keep her mind sharp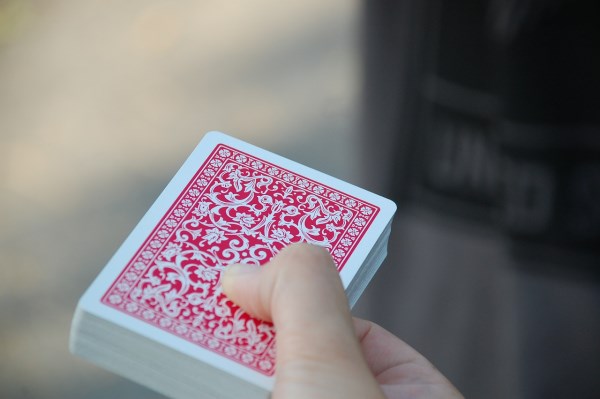 112-year-old Alida Victoria Grubba Rudge plays cards to keep her comprehension skills and memory sharp. She was born in Jaragua do Sul, Santa Catarina, Brazil on July 10, 1903, and currently lives in Sao Francisco do Sul, Santa Catarina, Brazil. She married in 1926 and has one son. Grubba Rudge is the oldest living person in Brazil and the oldest person ever from Santa Catarina. She is also the grandmother of Graciela Murano's godfather. (Graciela is Oddee's editor-in-chief!)