1

Airplane Hanger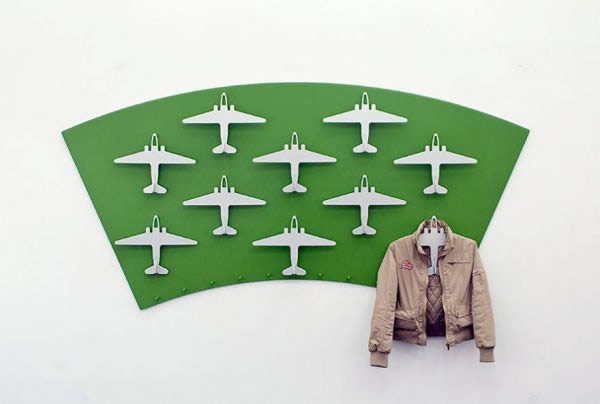 These cool airplane hangers, by artist Kolja Clemens, are called Tempelhof after the old airport of West Berlin and commemorate the Berlin Airlift of 1947-48.
The hangers are shaped like the C-47 Skytrains that delivered essential supplies into the besieged city at Tempelhof, and are made of aluminum, just as the Skytrains were.
2

Spider Web Coat Rack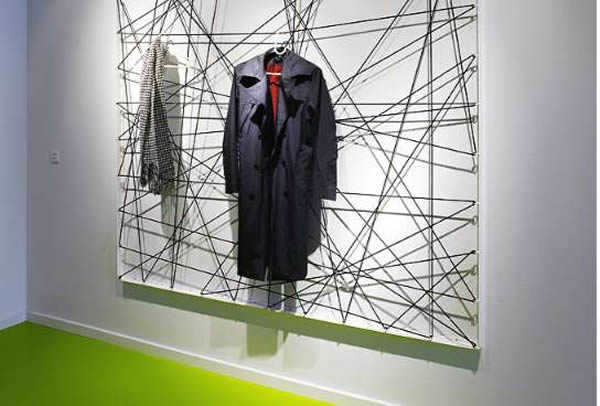 A quirky spiderweb version of a coat rack at the Lego Group office in Billund.
3

Bat Hangers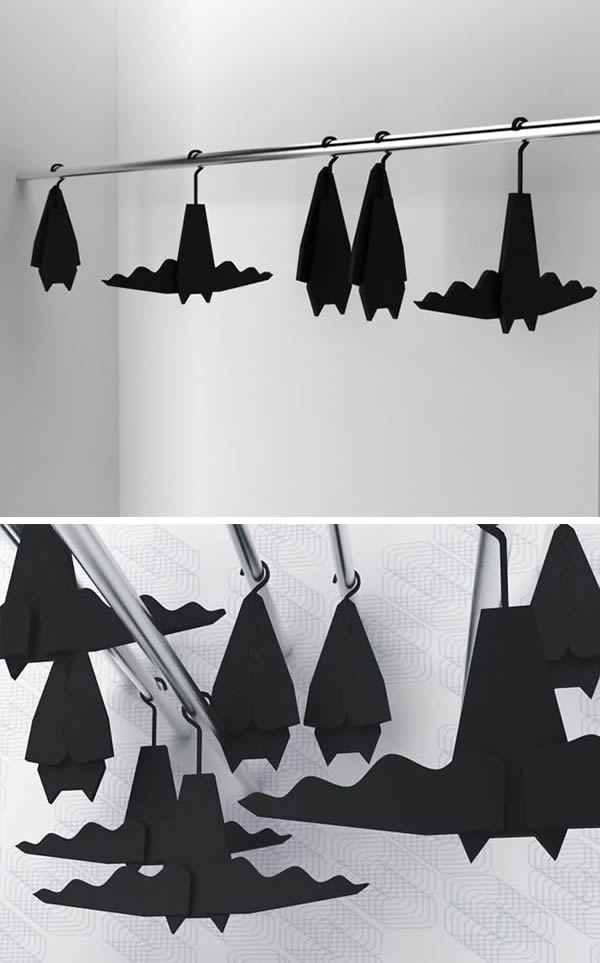 I think all Batman fans secretly want their own batcaves. If they don't want batcaves, they definitely find ways of bringing Batman into their homes to add a little superhero spice to their everyday lives. These Batman hangers are a perfect example of that.
These Batman hangers were conceived by designer Veronika Paluchova, and they are truly a design inspiration. For the full effect, you could even hang a selection of capes on them, and put only boots on the shelf. Of course, this would pretty much make your closet unusable for your non-superhero clothes, but that's not the point, right?
4

Wall Climbing Hangers

The Hanger by Spanish designer Ferran Lajara is an unusual and totally unique way to hang up your clothes. Perfect as a coat rack in a main room, the Hanger is a rock climber's dream and mimics an actual rock climbing wall.
While this may seem tedious and unnecessary to some, the Hanger forces you to climb your wall every time you need a new item.
5

Literal Coat Rack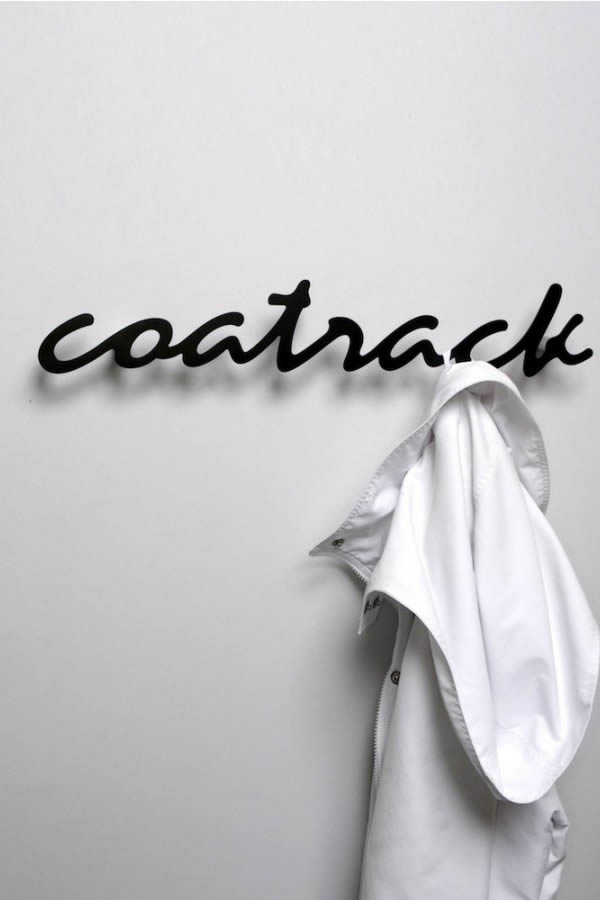 Although coatracks are an important interior element, few people put much thought into their design. COATRACK, by Juozas Brundza, is wall-mounted, which saves space and keeps it out of the way. The use of the word "coatrack" in the actual design is a touch of irony, which is welcome in classical and modern interiors alike.
6

Animal Hangers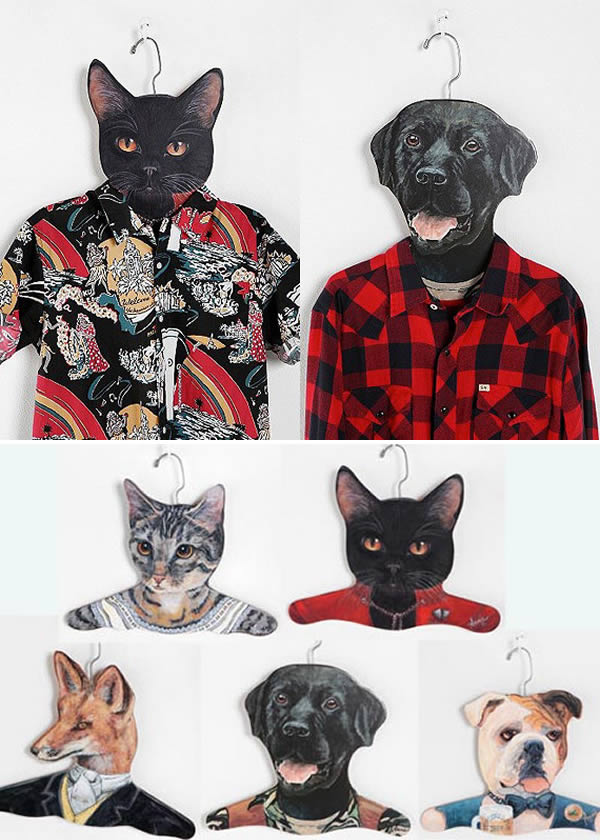 Ever wonder what your cat would look like while wearing a dress or red flannel jacket? Wonder no more! With these animal hangers you can keep your clothes nice and tidy in your closet while also giving them an awesome cat or dog head.
The animal hangers are made out of cardboard and come in over 15 different styles of dogs, cats, and other furry critters.
7

Tree Coat Rack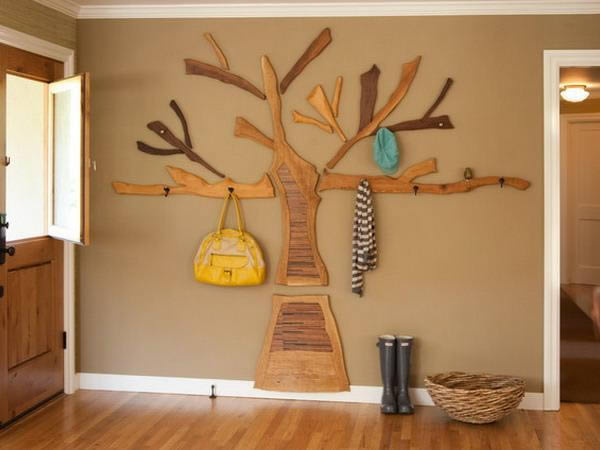 Tree-shaped coat racks are great for modern interior decorating. Made of wood or tree branches, these storage furniture pieces bring a unique accent and romantic feel to entryway designs, and decorate kids rooms in a playful and interesting style.
8

Personalized Hangers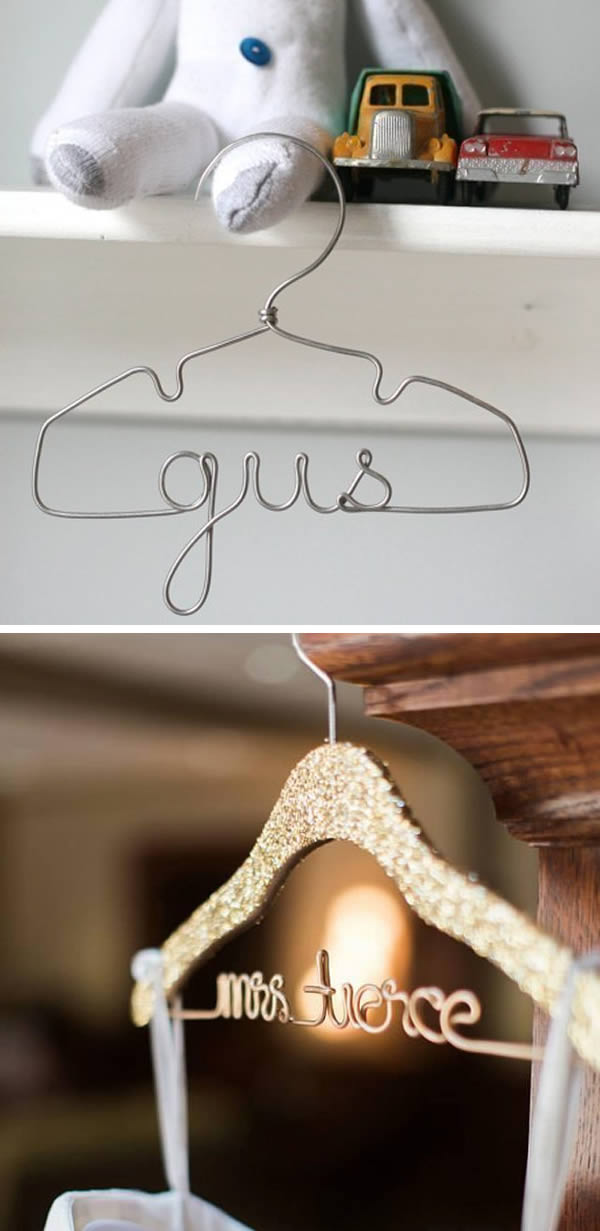 Kids love to read their own names, and what easier way to teach them than by spelling out the letters on everyday items in your home? That's why we are totally enamored with these clever personalized hangers, handmade by LilaFrances at Etsy.
Each wire hanger is a work of art in and of itself, and is so much more special than factory made plastic hangers. LilaFrances designs are also perfect for weddings and other important events.
9

Fly Coat Rack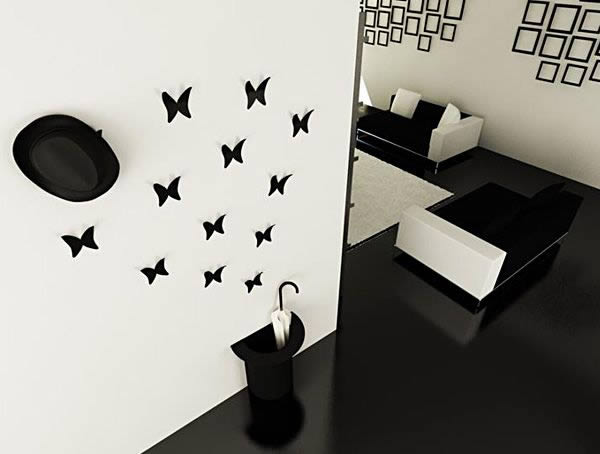 Little butterflies flying out of a magic hat makes the perfect wall rack. Designed by Lamidea.
10

Jesus Coat Hanger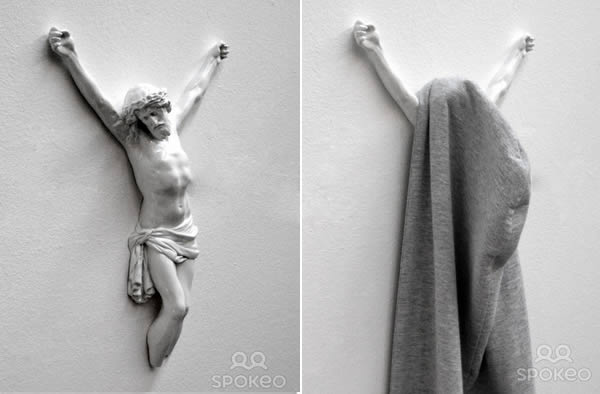 Turns out Jesus hanging on the cross can be practical as well as religiously significant.
This controversial coat hanger from Paris born designer Eric Morel is at once a religious relic, functional coat hanger and decorative piece. Morel originally trained as a product designer and has also worked on projects for clients such as Nike, Philips, Canon and Hitachi.