1

The tennis icons' sister who was killed while taking a shortcut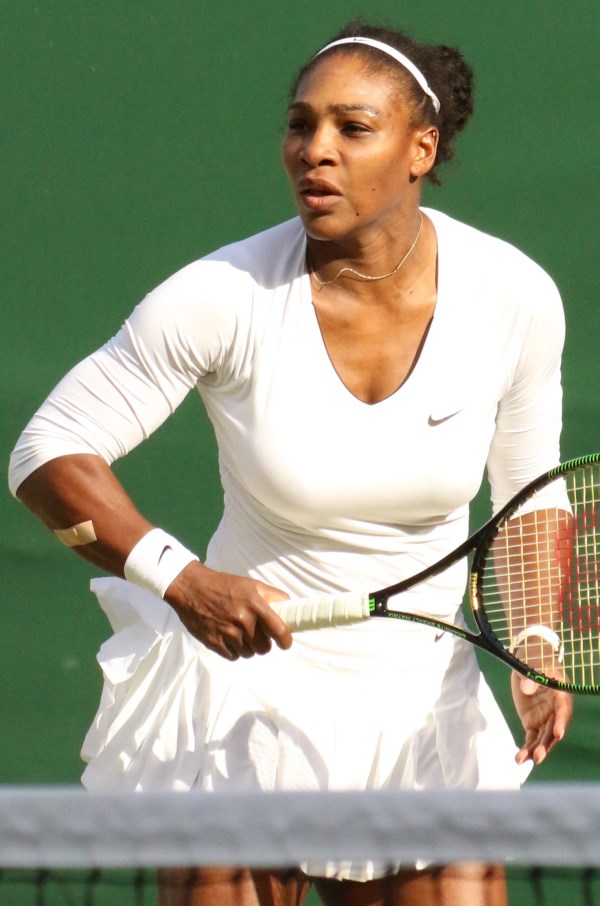 The beloved older sister of tennis icons Venus and Serena Williams was killed in 2003 after making a wrong turn in a gang riddled L.A. suburb.
Yetunde Price, 31, was a mother of three children, a registered nurse and owner of a beauty salon who was simply in the "wrong place at the wrong time." She took a shortcut through Compton with her boyfriend, Rolland Wormley, on her way home from a family friend's barbecue. The couple wound up in a confrontation with gang members, who fatally shot Yolanda in the head in front of a drug den.
Despite persistent rumors that her death was the result of a drug deal gone bad, Stephen Kay, a deputy district attorney in Compton, agreed the slaying was a tragedy of fate.
On March 22, 2006, Southside Crips member Robert Edward Maxfield, 25, pleaded no contest to voluntary manslaughter the day before his third trial for the killing was scheduled to start. (Jurors were unable to reach a verdict in the first two trials.) Prosecutors alleged that Maxfield, surrounded by fellow gang members at a crack house, seized a firearm and took aim at the SUV when it approached. On April 6, 2006, Maxfield was sentenced to 15 years in prison.
2

The family who took a wrong turn on a desolate logging road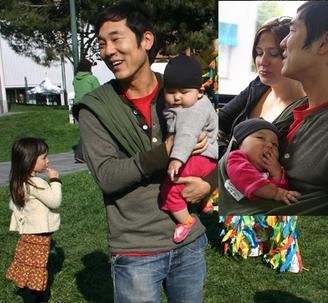 The Kim family went missing on Thanksgiving 2006. Husband James, his wife Kati, and their two young daughters, Sabine, 7 months, and Penelope, 4, had been on a road trip when a wrong turn left them desperately lost in the Oregon wilderness.
The family left San Francisco on Friday, November 17 and headed north. They spent a happy holiday with family and friends in Seattle before driving down to Gold Beach, 140 miles away on the Oregon coast.
While taking what they believed to be a shortcut, the Kims made the first of several fateful errors. They missed a turn and soon found themselves stranded in the snow. They were soon lost on one of Oregon's desolate mountain roads in an area that is rarely plowed during the winter.
Over the next few days, the stranded family tried to use their cell phones to call for help but were out of range. The snow and rain fell unrelentingly. The Kims ran their car sporadically to keep warm as temperatures dipped below freezing at night. After finally running out of gas, they set a spare tire on fire and eventually burned all four tires for warmth. When the weather let up briefly, they burned magazines and driftwood.
On December 2, James left his family to look for help, wearing tennis shoes, a jacket, and light clothing. He believed the nearest town (Galice) was just four miles away and promised to return the same day. The young father backtracked about 11 miles down the road before leaving the roadway and electing to follow a ravine northeast down the mountain.
Two days later, a local helicopter pilot unaffiliated with any formal search effort, spotted Kati and her two daughters walking on a remote road. The three were airlifted out of the area and transferred to a nearby hospital as the search for James continued.
On Wednesday, December 6, James Kim's body was found in a nearby creek. He had walked about 16.2 miles from the car to that point and was only a mile from Black Bar Lodge, which, although closed for the winter, was fully stocked at the time. An autopsy revealed that Kim had died from hypothermia roughly two days after leaving the vehicle.
3

The designated driver who was killed after missing her exit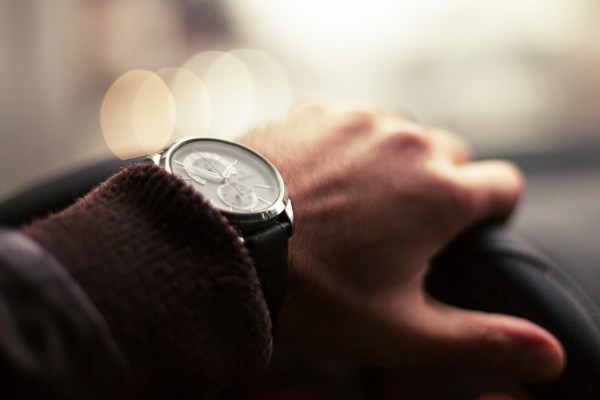 A Missouri woman was killed in a car accident in February 2013 after her friends and family say she was just trying to get them home safely.
Brooke Buhler, 24, had volunteered to be a designated driver for her two friends after leaving the Laclede's Landing area of St. Louis. The girls were heading home when they missed their exit and wound up in Sauget. When Bahmler tried to make a U-Turn, she was t-boned by another car. The driver of that car and Bahmler's two passengers were injured but survived.
More than a year later, the other driver, Shara M. Frison, 35, was charged with aggravated DUI and a lack of valid insurance. Her sobriety test showed she was at nearly double the legal drinking limit. Her trial is still pending.
4

The whale that met a bloody end in the Thames after veering off course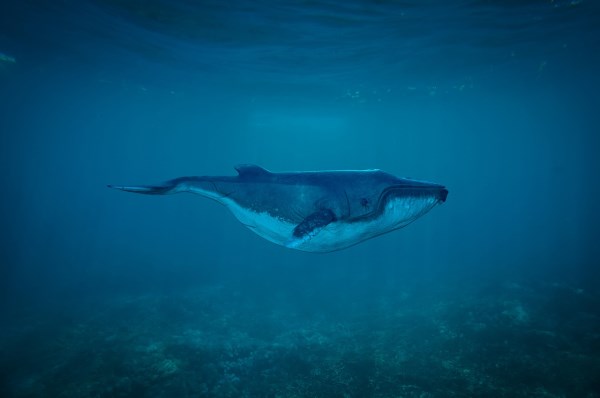 Some 200 years ago, a magnificent whale made a fatal wrong turn. At 52 feet long and weighing 60 tons, this giant of the deep may have simply lost its way. More likely, it was ailing and easy prey as it veered off course, only to be speared on a whaler's harpoon and dragged from the open sea to the Thames. There, the North Atlantic right whale was stripped bare, its head removed and its carcass left to sink slowly into the mud.
Two centuries on, the skeleton of the whale, preserved in its rich muddy grave, has been uncovered by archeologists. And now the bones, discovered in 2010, are on display at the Museum of London Docklands.
Whale meat was prized in the 17th and 18th centuries. Of even greater value was whale oil, which was used for machinery, burning in lamps, and even in the manufacture of cosmetics. It is thought the head would have been taken away to gain access to the baleen, or whalebone, used in corsetry.
5

The cross-dressing men whose wrong turn may have led to a fatal NSA shooting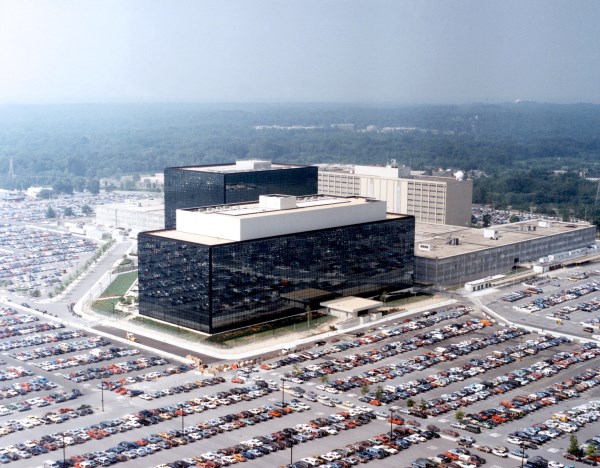 Two cross-dressing men who tried to crash through the gates at NSA (National Security Agency) headquarters in Fort Meade, Maryland may have taken a wrong turn after stealing a companion's car in March 2015.
One man died and another was hospitalized following a confrontation with NSA police at the security gate. The driver of the stolen Ford Escape ignored commands to stop and instead accelerated toward a police cruiser, prompting at least one officer to open fire.
The men robbed a third man following a tryst at a motel in Jessup the night before. The threesome checked in together and stayed the night, but the vehicle's owner called the police the next morning to report his car stolen.
Investigators believe the suspects took the wrong exit — a restricted turn off on the Baltimore-Washington Parkway — which placed them at the entrance to an NSA security post. They may not have stopped because there were drugs in the stolen vehicle.
6

The one homicide on 9/11 in New York that was not related to the World Trade Center attacks was the result of a wrong turn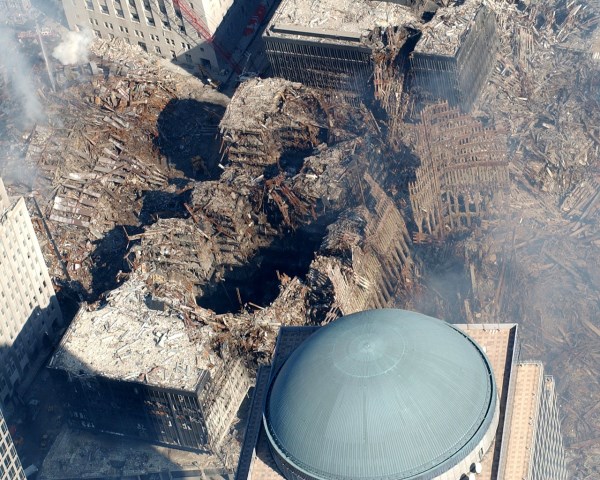 Henryk Siwiak, a Polish immigrant, died in New York on September 11, 2001. Unlike the thousands who died in the terrorist attacks on the World Trade Center, he was shot to death in Brooklyn's Bedford-Stuyvesant neighborhood. His killing was the only homicide in New York City on that day.
As passenger planes crashed into the Twin Towers earlier in the day, Siwiak's regular place of employment was shut down. Forced to find more work, he made his way to an employment agency in Brooklyn, where he was offered $10 an hour to clean the Pathmark supermarket in Flatbush.
At 11:45 pm, Siwiak was off to the last-minute cleaning job in Brooklyn. Despite using a map he borrowed from his landlady, he got lost after taking a wrong turn from the subway. On Albany Avenue between Fulton and Decatur Street in the streets of Bed-Sty, he was shot. Police have been unable to paint a picture of what exactly happened that night, but they do believe Siwiak "got involved with a group of one or more people."
As of this writing, Siwiak's murder remains unsolved and is considered a cold case.
7

The couple who were lost in the California desert for two weeks after making a wrong turn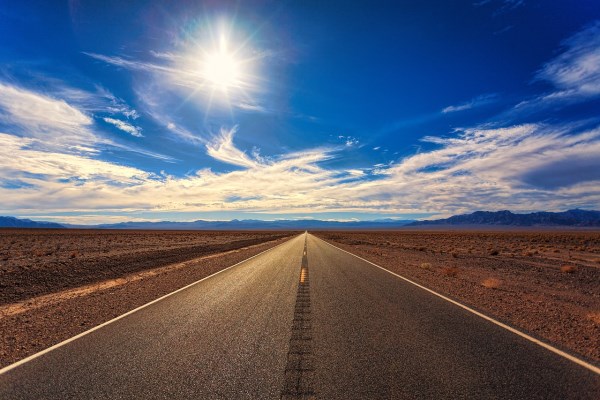 A wrong turn on Mother's Day 2015 left a couple stranded for two weeks in Southern California's bleak high desert.
79-year-old Cecil Knutson and his wife, Dianna Bedwell, 68, spent part of Mother's Day at a San Diego-area casino playing the nickel slots. Their next stop was supposed to be their son's home near Palm Springs for a family barbecue.
They never made it. The retired bus driver took a wrong turn on a dirt road after leaving the casino, eventually ending up along a dried riverbed only traversed by off-roaders. The punishing ordeal proved fatal for the 79-year-old man but confirmed his surviving bride is "one tough cookie."
Knutson, a onetime Marine, had died sometime during the two-week ordeal, his body laying near their white Hyundai. However, police are shocked that Bedwell, an insulin dependent diabetic, survived the off-road nightmare. The couple ate oranges and a pie they had with them, in an area known for scorching heat during the day and frigid temperatures at night. During their time missing, they set up containers for rainwater to help them stay hydrated.
Bedwell was treated for dehydration and was able to talk to her son on the day she was found.
8

The attorney who witnessed a skateboarder's death after making a wrong turn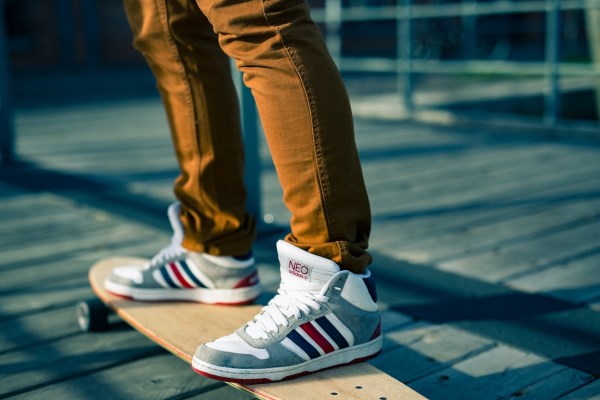 In March 2015, Jolina Cuaresma, a DC-based attorney, and her brother were driving uphill on a Southern California road headed on a hike to the "Bridge To Nowhere" in the San Gabriel Mountains. The pair took a wrong turn and were trying to turn around when some skateboarders zoomed past their car.
Seconds later, one of the skateboarders, 20-year-old Eric Pederson, slammed into a dump truck and died.
Pederson and two friends were boarding downhill when investigators said he crossed the double yellow line and slammed into a dump truck driving uphill the opposite direction.
In the days after the crash, Cuaresma said she was still suffering anxiety from the grim scene and wondered how things would have played out if she and her brother hadn't stopped to let the skateboarders go by while making their U-turn.