Through the years, many non-musical athletes, entertainers and performers have attempted to venture into the music world. Sometimes, the results have been interesting, other times however, they have been downright bizarre.
From the mobster-playing actor who released a lounge music album to the game show host that released a psychedelic song during the Summer of Love, check out these strange sounds from surprising people.
1

The film gangster who had a career in singing before and after his acting career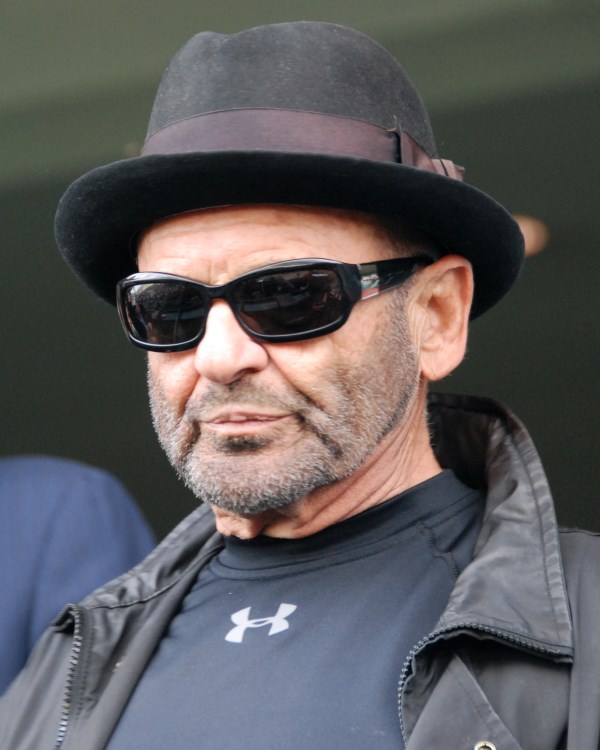 Many thespians have tried their hand at music, but you have to hand it to everybody's favorite pint-sized "mobster," Joe Pesci, who actually started out as a singer before gaining fame on the silver screen.
While working as a barber in the '60s, Pesci tried his hand at becoming a musician. He was part of the same circle of friends as The Four Seasons (yes, those "Jersey Boys"), and played guitar for Joey Dee and the Starliters a few years before Jimi Hendrix briefly joined the band.
In 1968, the future GoodFellas star released his debut album on the Brunswick label, Little Joe Sure Can Sing! to little fanfare. He floundered professionally until 1979, when he got a call from legendary film director, Martin Scorsese, to appear in one of the all-time great films, Raging Bull, with Robert De Niro. Pesci's film career took off to incredible heights and the rest is history.
Ah, it seems like Pesci never lost his love of lounge singing, however. In 1998, he released the album, Vincent LaGuardia Gambini Sings Just for You. (Pesci's character, Vincent LaGuardia Gambini, is from his 1992 movie My Cousin Vinny.) By 1999, he retired from acting to pursue a career in singing.
2

The 1980's film and TV star who "pitied the fool" on his records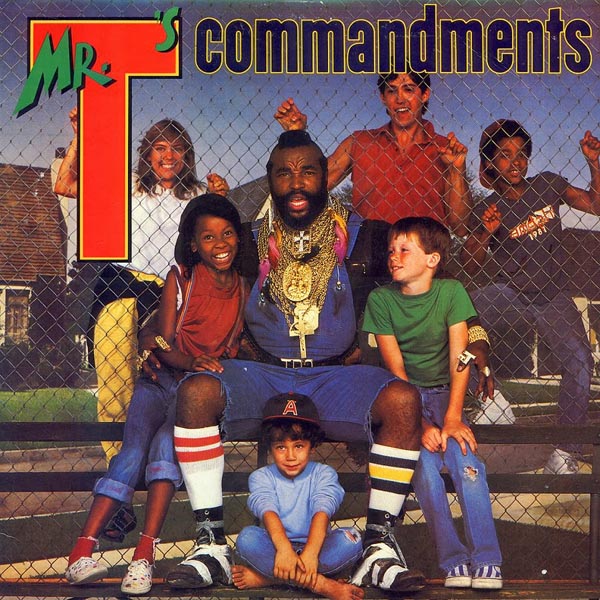 Mr. T became a cultural phenomenon in the 1980s. With his trademark Mohawk and abundance of gold chains, the former bodyguard to the stars first gained popularity as Sylvester Stallone's opponent, Clubber Lang in the 1982 film, Rocky III. With his very own catch-phrase, "I pity the fool," audiences couldn't get enough of Mr. T. His biggest role was as Sgt. Bosco "B.A." Baracus in the hit TV series The A-Team. The 80s icon appeared on everything from lunch boxes and t-shirts to his own animated series on Saturday mornings.
Kids couldn't get enough of Mr. T. Eventually, he even released an album during his heyday. Using his reputation as an advocate and role model for kids, Mr. T made an album entitled Mr. T's Commandments that encouraged children to make good choices.
On Mr. T's Commandments Mr. T raps his tough-love tips to the kids, such as saying no to drugs, saying no to strangers, and doing what your parents tell you. Mr. T, however, stroked his ego on the track "The One and Only Mr. T," four minutes and forty-five seconds of Mr. T detailing exactly how bad-ass he is.
In 1984, T also released a motivational video that featured a gaggle of emerging artists including Ice-T, New Edition with Bobby Brown, and pop singer Martika. The video and its companion soundtrack was called Be Somebody…or Be Somebody's Fool!
3

The albums by Captain Kirk and Mr. Spock that boldly went where no man has gone before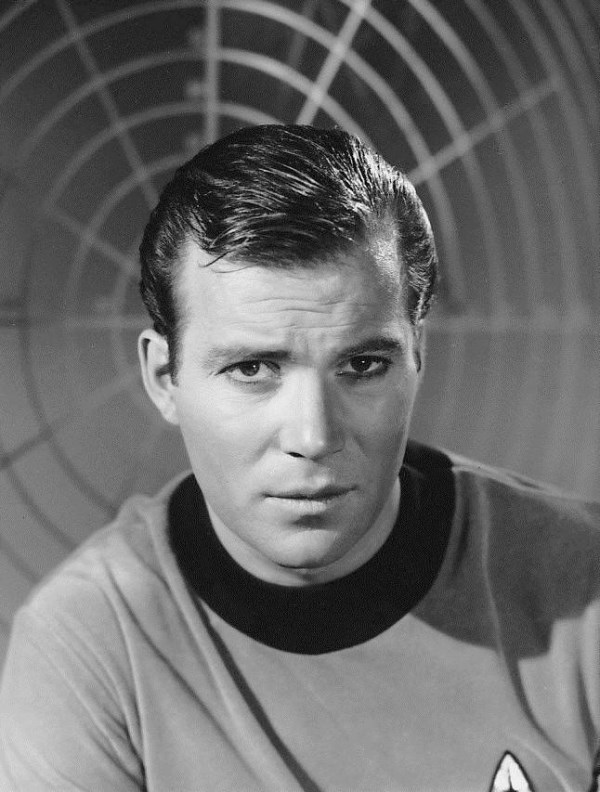 What list of unusual albums by celebrities would be complete without Star Trek icons Leonard Nimoy and William Shatner?
Sure, everyone knows them as Mr. Spock and Captain James T. Kirk, respectively, but in some circles, the music the two individually made is just as legendary.
When Star Trek was on the air, it didn't take long for the powers that be to cash in on Spock's popularity. During the show's 1966 debut season, Leonard Nimoy released his first album, Mr. Spock's Music From Outer Space. The cheesy front cover photo shows Nimoy, in costume, holding a model of the starship Enterprise. The tracks were just as kitschy gems like "Music To Watch Space Girls By," "Twinkle, Twinkle, Little Earth," and "A Visit To A Sad Planet." The latter was actually released as a single; it's a spoken-word piece in which Nimoy/Spock laments mankind's inhumanity.
Nimoy actually had a hit with "The Ballad Of Bilbo Baggins" from his 1968 release, Two Sides Of Leonard Nimoy. He released his third album the same year, The Way I Feel which features the Vulcan tackling Joni Mitchell's classic, "Both Sides Now."
William Shatner released his debut album, The Transformed Man, in 1968. Shatner compared contemporary pop songs of the period to the works of William Shakespeare, by providing dramatic readings of The Bard interspersed with readings of the lyrics of songs such as The Beatles' "Lucy in the Sky with Diamonds" and The Byrds' "Mr. Tambourine Man." In other words, he didn't sing the songs, he spoke them in his classic Shatner voice.
In 1978, Shatner hosted The Science Fiction Film Awards where he performed Elton John's "Rocket Man." The clip has since become a YouTube classic with everyone from The Family Guy to Beck parodying the performance.
Shatner is in on the joke and has since released more albums. His 2004, album Has Been was produced by Ben Folds and featured Henry Rollins. His 2011 album, Seeking Major Tom, featured a who's who of the music world including Peter Frampton, Brian May of Queen, Steve Howe from Yes, Ritchie Blackmore from Deep Purple, Alan Parsons, Bootsy Collins of Parliament-Funkadelic and country star Brad Paisley.
4

The legendary TV detective who released five albums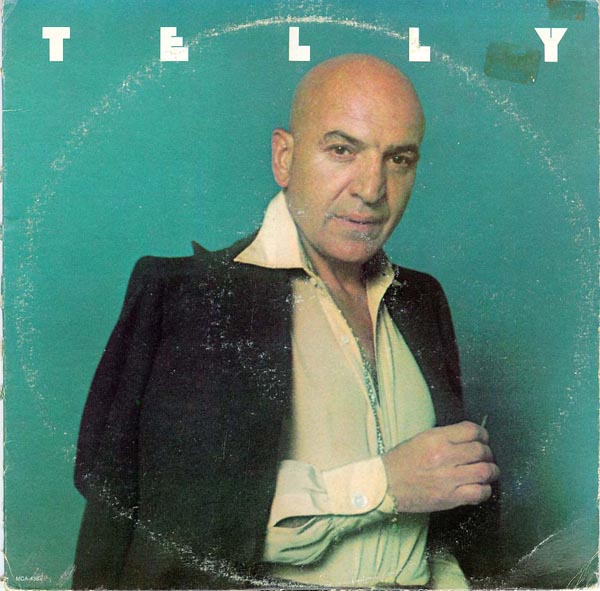 1970s television wouldn't be the same without the crime drama series Kojak, starring Telly Savalas. Savalas, who previously starred in films like The Dirty Dozen and On Her Majesty's Secret Service, played Lieutenant Theo Kojak, a wisecracking New York City detective known for his signature lollipop and signature line, "Who loves ya, baby?" from 1973-1978.
When you have a hit TV show and a catchphrase, what do you do? Release an album, of course! Actually, Savalas released FIVE albums! Much like William Shatner, Savalas spoke the lyrics rather than sung them. On his 1974 debut album called Telly, Savalas treated listeners with a rendition of Bread's all-time great soft rock song, "If."
Savalas was no fool and knew his limitations. His liner notes on the album say it all: "People know that singing is not my bag but if I say, 'Hey, this is how Telly feels about this or that song,' I can't make mistakes. I can only make mistakes by pretending to be a great singer."
Who loves you, Telly? Apparently listeners in the UK did. "If" hit the top spot on the charts there.
5

The porn star who went rap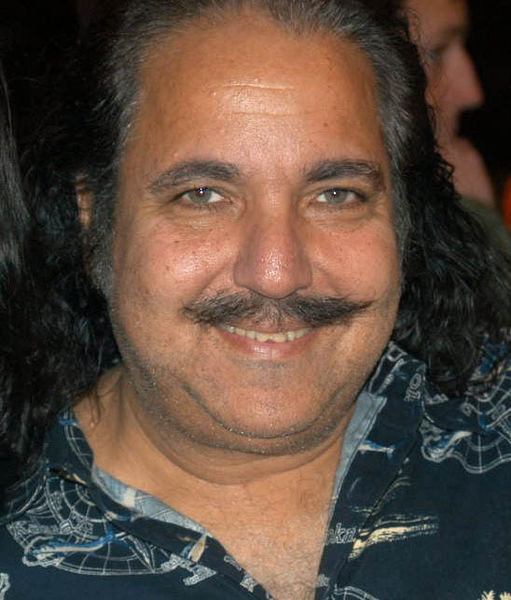 It was bound to happen. By 1996, porn star Ron Jeremy decided to take a break from the world of porn and made the move to music. Well, it depends what your idea of music is. Anyway, "The Hedgehog" teamed up with DJ Polo to create his musical "masterpiece" called, Freak of the Week. The accompanying video featured not only scantily clad chicks, but it also featured cameos by Corey Feldman, John Bobbitt, Joey Buttafuoco and Grandpa Munster.
The song hit number 22 on Billboards Rap charts. No, really.
Jeremy has since released the album, Understanding and Appreciating Classical Music featuring Tchaikovsky's "1812 Overture" played on piano by Jeremy's penis. Once again, really.
The porn star has also recently made it back into the field of "music" with his cover of Miley Cyrus' hit, "Wrecking Ball." Yep, really.
6

The game show host who released a gloomy piece of psych pop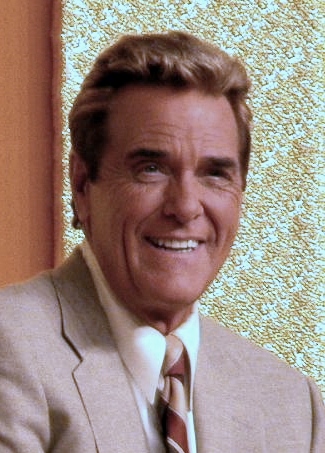 Several game show hosts released records over the years. Chuck Woolery of Love Connection was quite the crooner, but the award for the most bizarre record ever released by a game show host might have to go to Family Feud's Richard Dawson.
Flip over Dawson's 1967 single, "The Children's Parade," put the needle on the record and treat yourself to the future game show host's psychedelic ditty, "Apples and Oranges." The song's final lines are indeed a trip: "Apples and oranges. Apples and oranges. Pick them for me. Because I am dead."
Survey says: bizarre!
7

The Addams Family actor who wanted to make a "Monster Mash" of his own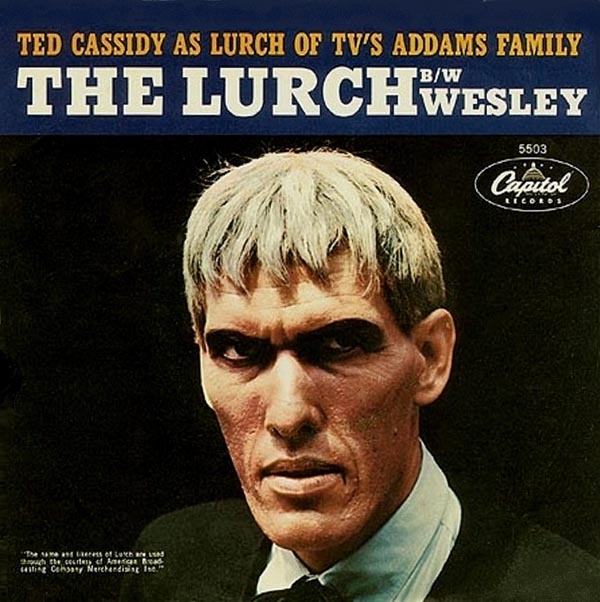 In 1938, Gomez, Morticia, Uncle Fester, Lurch, Grandmama, Wednesday, Pugsley, and Thing first appeared in The New Yorker magazine in a series of cartoons by Charles Addams. The comic strip then became a '60s TV series that lasted two seasons. Who can forget everyone's favorite "creepy and kooky" butler, Lurch, played by Ted Cassidy?
In 1965, the 6' 9" actor released a 7" vinyl record on Capitol Records with two songs on it: "The Lurch," and "Wesley."
Cassidy wanted "The Lurch" to become a dance craze. After performing "The Lurch" on the September 11, 1965 episode of Shivaree! Cassidy performed it again on Halloween of the same year on Shindig!, along with Boris Karloff who performed "Monster Mash." But unlike the "Monster Mash," the song didn't turn out to be a graveyard smash.
8

The superhero sidekick that released a single with a musical genius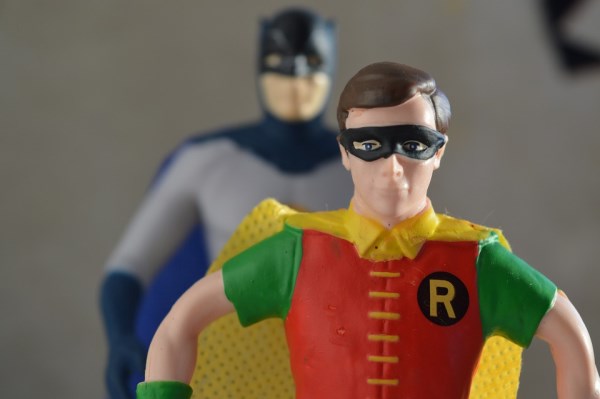 The Batman TV series from the 1960s spawned a cultural phenomenon. It was huge! As with anything that popular, a flood of Batman-related merchandise hit the market. Everybody from Frank Gorshin (who played The Riddler on the TV show) to Jan and Dean to Sun Ra made Batman related discs. My choice for the most bizarre, however, would have to go to the man who played Robin on the show, Burt Ward.
Sure, Batman partners with Robin in comic books, but in real life Ward partnered with someone you would never expect to in a million years: Frank Zappa.
Burt put his vocals on the Zappa penned single, "Boy, Wonder I Love You" with music played by the Mothers of Invention backing the actor. Instead of singing, Ward read "fan mail" directed to the younger half of the Dynamic Duo. He prefaced reading the mail with: Hi, kids! It's me, your pal, the Boy Wonder, taking this opportunity to catch up on my fan mail. Even as a Boy Wonder it's really hard to read all the tons of mail I get."
Ward wrote of his collaboration with Zappa and the Mothers and his regret with signing with the label that released his record, MGM Records, in his autobiography, Boy Wonder, My Life In Tights, "At the height of the series, my agents brought me a number of lucrative offers for recording contracts. I am not a singer. Wait a minute. Let me be more precise. I am the world's worst singer." Ward added, "Of all the people in the world to team with this wild and crazy bunch, I can't believe I was the one. The image of the Boy Wonder is all American and apple pie, while the image of the Mothers of Invention was so revolutionary that they made the Hell's Angels look like the Mormon Tabernacle Choir." Ward did speak highly of Zappa, and called him an intellect and genius in his book.
Ward sings on the single's b-side, the psychedelic "Orange Colored Sky," a fact that he is still embarrassed about to this day. No matter, the single sank without a trace but is a major collector's item commanding high figures. Holy collectible, Batman!
9

The Rat Packer who sang about Alka Seltzer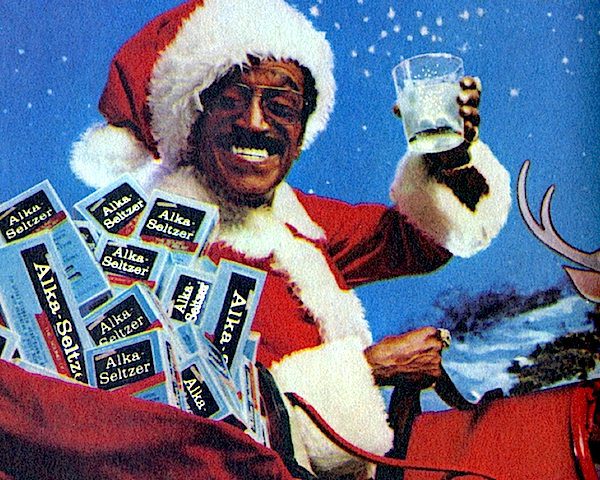 Perhaps Sammy Davis Jr. needed a tummy reliever after visiting "The Candy Man" one too many times.
I know, I know. Sammy Davis Jr. is known for being a singer and releasing records, but in 1978, Davis made a very unexpected move when he released The Sound of Sammy: From the Candy Man to Plop Plop Fizz Fizz on the special Alka-Seltzer/Warner Special Products label.
Remember the "Plop Plop Fizz Fizz" song that accompanied the commercials for Seltzter stomach relievers? Well, Sammy won't let you forget! The Rat Packer put TWO versions of the song on the album! Hey, even put a picture of the product right on the album cover! Crass? Who cares! It's Sammy!
Perhaps, Davis was endorsing the product after one too many nights with Frank Sinatra and Deano.
10

The pro wrestler that released an album…about himself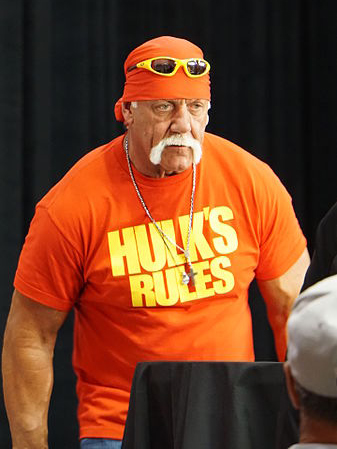 Yes, wrestler Hulk Hogan made records. While it might be somewhat common for athletes to release records (the Chicago Bears or Shaq anyone?), who would have thought that the Hulkster could also "slap da bass?"
In 1995, Hulk Hogan released the album Hulk Rules. The album was filled with self-congratulatory ditties such as "Hulkster's In the House," "I Want To Be a Hulkamaniac" and "Hulkster In Heaven."
Like we said, Hogan plays bass on the album and, yes, he even raps. What could go wrong when you're backed by the Wrestling Boot Band and you're doing a wrestling pose in your trademark torn yellow t-shirt and bandana in front of an American flag on the album's cover? Nevermind, forget I asked that.