1

DJ Afrojack asked his Facebook followers for help in fixing his Eiffel Tower vacation photo

In May 2015, DJ Afrojack asked his Facebook followers for help with fixing his photo. Some fans did try to fulfill his wishes, but it soon escalated to these fun images.
2

Food blogger Yves Van De Ven gets trolled by the Internet

Belgian food blogger Yves Van De Ven has an inside joke with his friends — he tries to do super lame tourist photos at famous places around Europe. Recently, he visited Paris and tried to do a touching the top of the Eiffel Tower photo, failing miserably on purpose. He captioned all of his Instagrams with "nailed it."
However, something unexpected happened. Someone put his Eiffel Tower photos on the anonymous imageboard 4chan, and turned Van De Ven into a huge meme.
3

An innoncent guy asks "can someone photoshop the sun between my fingers?"

4

This guy asked, " Can you photoshop us into the same picture"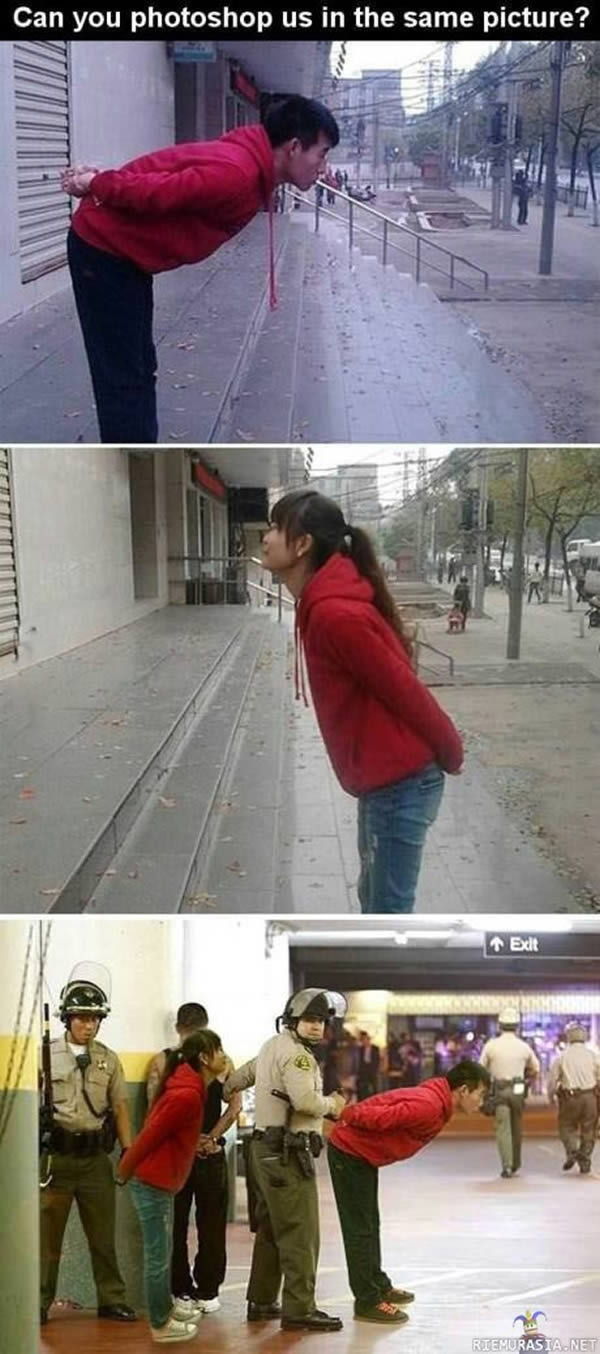 5

This skateboarder asked for help to make his jump look higher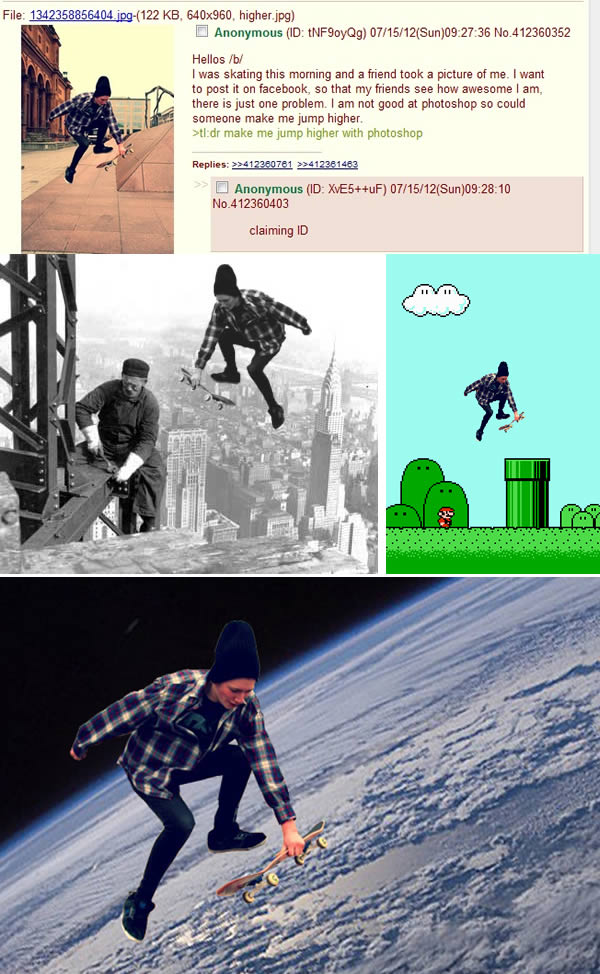 6

Girl asked "people with free time" for a better background for her picture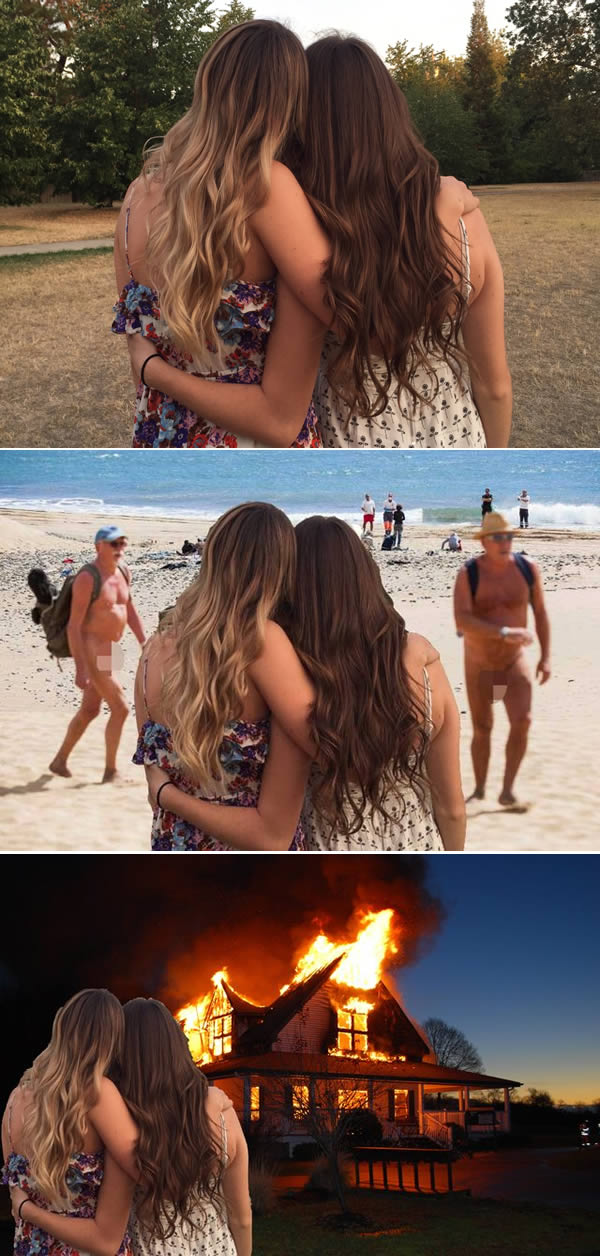 An Imgur user using the handle "atova" posted a picture of her and a friend on the popular photo sharing site which innocently included this request:
"Hello! This is a picture of a girlfriend and myself. I was wondering if anyone could photoshop the background so that we are looking at something such as the beach instead of yellow grass. I don't have any sad stories to accompany the picture. I was just hoping there is someone out there with some free time willing to help out just for fun :)"
People with free time? On the Internet?
7

Girls asks the internet for help altering her photo

8

Guy asked the Internet to photoshop his girlfriend holding a bigger fish

When this man went on on a fishing trip with his girlfriend, she only managed to catch a small fish. So he asked the internet to photoshop her with a bigger catch, presumably to make her feel better.
9

Guys asks the Internet for help fixing photo

10

Guy asks for someone to fix his red eyes on Internet forum