1

The banker who was filmed snorting cocaine on a London Tube train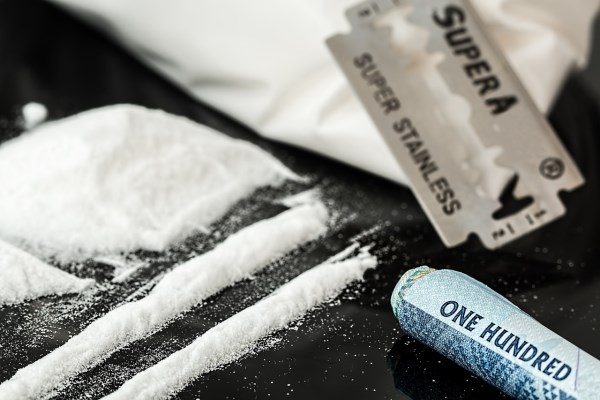 It looks like a scene from the Wolf of Wall Street, but this video of a banker snorting cocaine on a London Tube train is all too real.
Tom Osborne, 23, was the victim of public shaming after a video in which he is supposedly sniffing the class-A drug was published online. Osborne, a sales executive for the US technology firm BMC Group, can be seen sniffing a white powder substance off his hand in the video before telling onlookers: "I'm not trying to be a d---; I just enjoy doing it." Later he jokes, "Oh my God, I'm f-----. Oh my God I've just taken way too much coke. I'm freaking out, f---, f---."
People online have leaped to the defense of the city worker and have instead shamed the media for its vilification of Osborne.

2

The salesman who ate pasta off a subway floor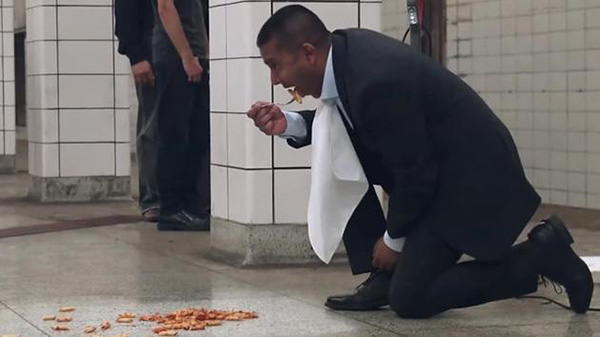 In the video below, Ravi Dalchand, a brand manager for Bissell Canada vacuum cleaners, vacuums a patch of floor with a Bissell and proceeds to eat pasta off the same spot in the Toronto subway. Then he sops up the sauce with bread. "I 100 percent stand by this product," Dalchand then declares.
According to the ad for Bissell's Symphony All-in-One Vacuum and Steam Mop, "You get a clean, sanitized hard floor." For Dalchand's sake, we hope so!

3

The man who was caught evading subway fare but was carrying $7000 in cash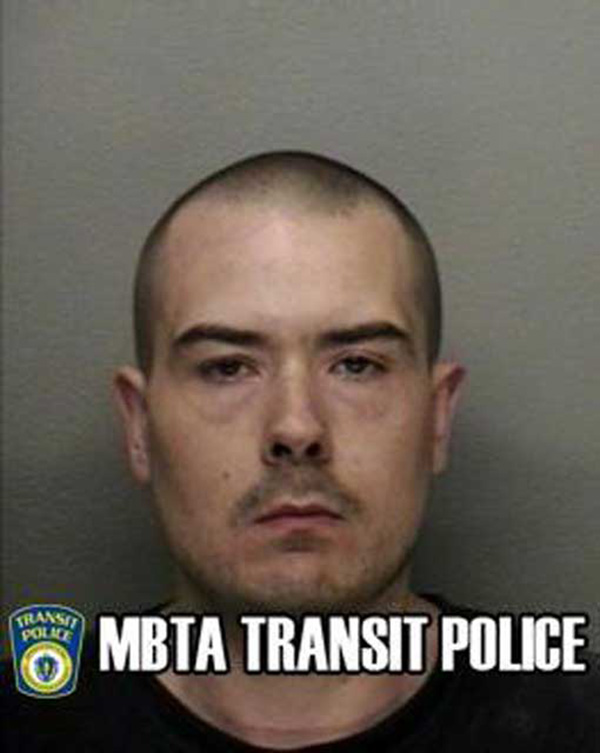 In June 2015, police stopped 35-year-old Timothy Chapman, of Woburn, Massachusetts, at the Back Bay subway station after they watched him engage in what's known as piggybacking by closely trailing a paying customer. Officers took him into custody after learning there was a warrant for his arrest on unspecified motor vehicle violations.
Police say that while processing Chapman, they found he was carrying $7000 in cash. Despite this, he slipped through the turnstiles behind another customer to avoid paying the whopping $2.10 fare.
4

The vacationing Swedish cops who broke up a violent fight on a New York City subway train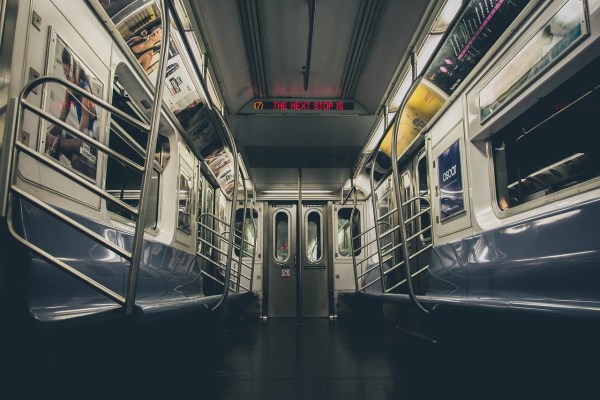 Four Swedish police officers took a break from their New York vacation to answer the call of duty in April 2015. They broke up an out-of-control fight between two homeless men on a Manhattan subway train.
The Scandinavian patrolmen were on their way to see a performance of Les Misérables when they heard the train operator yell frantically over the intercom: "Are there any police officers on the train?!"
The four off-duty officers made their way to the front of the train and saw one homeless man beating the other senseless, as terrified straphangers fled the car into the Bleecker Street station.
"One of the guys was on top of the other guy, so we separated them," said 25-year-old Markus Asberg, who recently joined the force. Asberg shielded the victim while fellow cops Samuel Kvarzell, Eric Jansberge, Erik Naslund restrained the aggressor, who was screaming and resisting the Nordic heroes.
The three cops eventually wrestled the man into submission and managed to apply an arm lock, while waiting for the NYPD.
"It was pretty routine," said Jansberger, who downplayed their efforts. "We came just to make sure no one got hurt. We were trying to stop the fight."
"We came here for vacation; we've been here one day," he said. "We're no heroes, just tourists."

5

The "Walking Dead" actor who unleashed an epic subway rant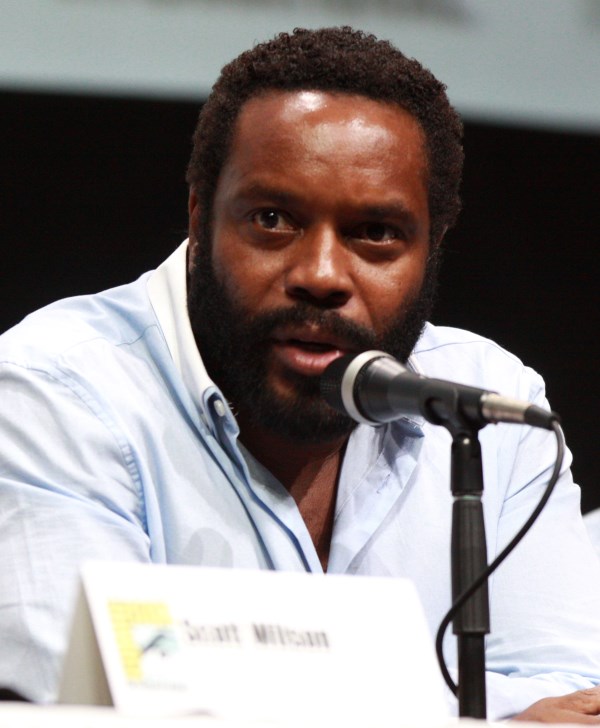 In May 2015, The Walking Dead's Chad L. Coleman put on the performance of his life on an NYC subway, except none of it was acting. His rant began after people were trying to figure out who he was, and he heard a man say, "No, we don't know that n—-r."
"I wanna know where my humanitarians are!" he yelled as he walked up and down the train cart. "Yes, I am Chad L. Coleman. I am on 'The Wire,' 'The Walking Dead,' I'm not trying to f–k with you. I'm telling you the truth."
The entire fit, in which he repeatedly yells about humanitarians and identifies himself as an actor, lasted over 3 minutes and was caught entirely on film. His humanity comments, he said, were in reference to the death of Freddie Gray and the subsequent riots in Baltimore.

6

The homeless man who rode naked on a subway train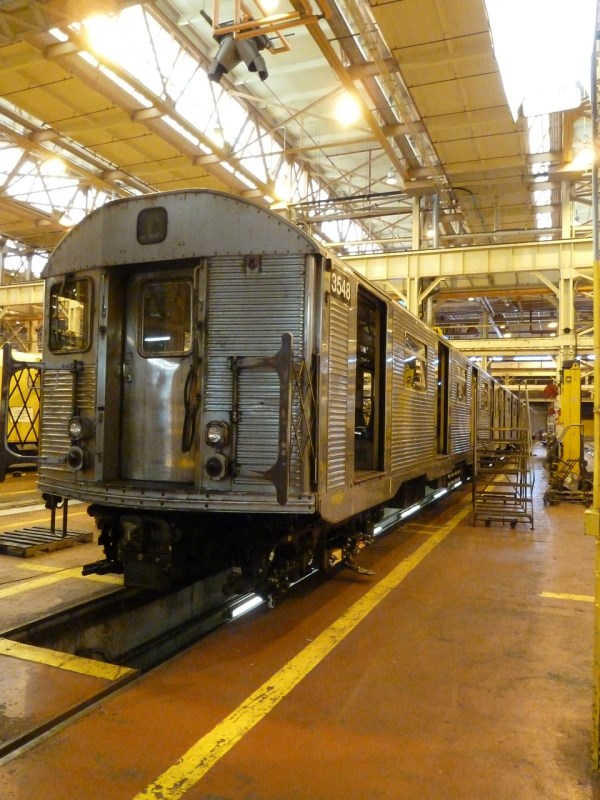 The homeless man photographed riding naked on the E train in November 2014 has no regrets about his brazen joyride and said he plans to continue riding in the buff.
"I like to be naked. It turns me on," nudist Ed Haines said. "I wish I could do it all the time. I would if I could if I wouldn't get in trouble."
Haines at first denied he was the man pictured saying, "Never seen that guy before in my life." But after it was pointed out that he had the same tattoo as the man in the picture, he finally admitted his guilt.
"It was me naked on the train," he said. He explained that he was so drunk during his Nov. 6 E train ride, he wound up in a hospital and didn't even remember taking the trip. When he sobered up, he vaguely recalled being naked in public — but he only realized he had been nude on the train when he saw himself on The New York Post's front page.
He sees the humor in his no-clothes commuting, even if other riders don't. He even joked that he was jealous of Kim Kardashian's many salacious exploits.
"I wish I could get naked like that," he said.
7

The man who interviewed a job applicant who rudely pushed him past him on a subway platform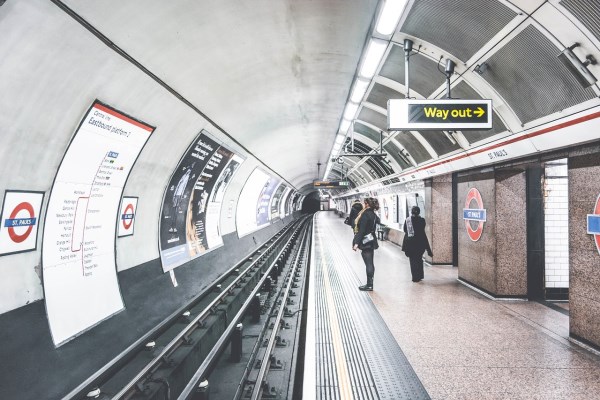 Rushing to a job interview via the London tube in February 2015, a man found his way temporarily blocked by another commuter, so he pushed past the fellow and told him to go f**k himself. Unfortunately, that other man was Matt Buckland, the recruiter who was supposed to interview him for a software development position. Oops!
Buckland called the unnamed job candidate out on Twitter saying, "Karma - the guy who pushed past me on the Tube and then suggested I go F myself just arrived for his interview...with me..."
When the man sat down to be interviewed "it was totally awkward," Buckland said. "So I approached it by asking him if he'd had a good commute that morning. We laughed it off and in a very British way I somehow ended up apologizing."
The subway shover didn't get end up with the job, although Buckland claimed it wasn't because of his behavior on the tube that morning.
8

The famous band who disguised themselves to play a suprise concert on a New York subway platform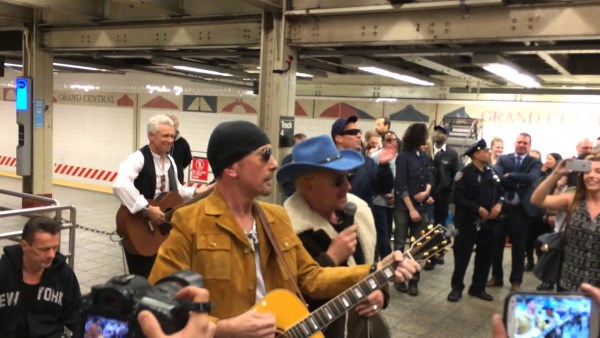 It's not every day you get to see one of the biggest bands in the world busking on a New York City subway platform, but that's exactly what happened in May 2015 when U2 recorded a segment in Grand Central Station for "The Tonight Show."
Members of the band at first wore disguises, including wigs, with drummer Larry Mullen Jr. even beating on upside down buckets instead of drums to complete the effect. Eventually, the disguises came off, and the band led the crowd in a sing-along of their 1988 hit "Angel of Harlem," from the "Rattle and Hum" album. Check them out below:

9

The man who was attacked by a rat in a New York subway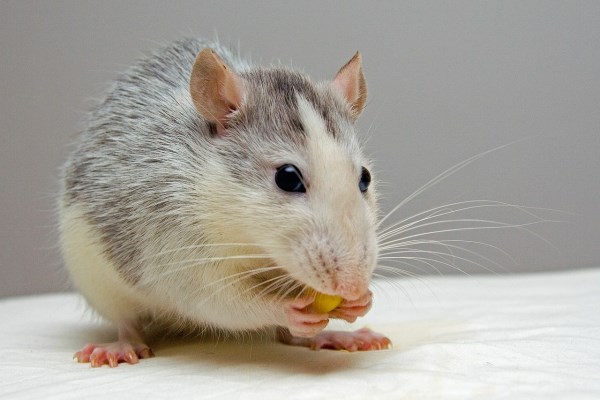 Rats are synonymous with the New York City subway system, and riders have been confronted by them in various ways over the years. However, for TheBlaze.com editor Josiah Ryan, what started out a typical rat sighting turned out to be anything but.
The SoHo man was awaiting the downtown D train at the 42nd Street subway station at Bryant Park when a brazen city rat charged at him, and he captured it all on camera.
"I am a football field away, minding my own business," Ryan said. "And this rat just comes straight at me with no provocation. I mean maybe he didn't want to be recorded. I don't know how smart they are."
The rodent didn't cause any damage as Ryan managed to dodge the four-legged pest, but it did make the New York transplant think twice about riding the rails.
"This incident is going to haunt me for a little while now and I'm gonna be more likely to grab a Citibike and head downtown instead of taking the subway."
Check out the attack below:

10

The little girl who led a subway dance party
Musicians Coyote & Crow were performing a cover of John Phillips' "Me & My Uncle" (known mostly as a Grateful Dead song) on the platform at the Bedford Street Station in Brooklyn, when a little girl starts giddily dancing to the tune. It doesn't take long before those around her join in on the fun. Watch how it went down: