1

Rachel Dolezal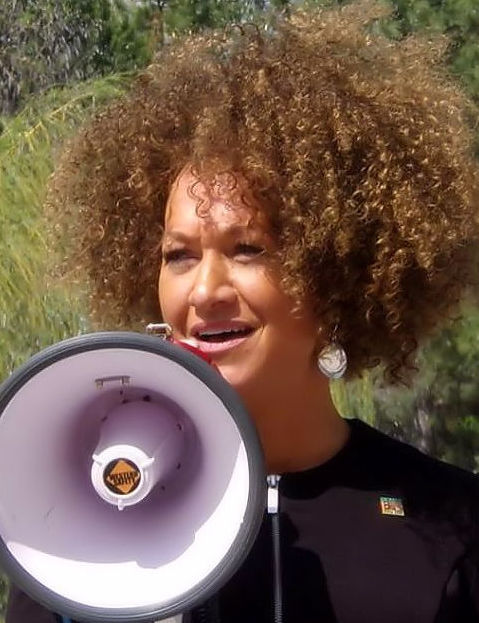 Rachel Dolezal represented herself as African-American for many years, earned a degree in Africana studies from Howard University, and even ascending to the position of president of the Spokane, Washington chapter of the NAACP. She has also recently claimed to be a victim of a number of hate crimes, and on Office of Police Ombudsman Commission application, identified as several ethnic origins including black and American Indian. However, her ruse was recently uncovered by her parents, who told the media that Rachel is in fact Caucasian and showed photos of her as a younger woman with blond hair and blue eyes.
Rachel did not initially address the allegations that landed her and her family in the national spotlight. When a reporter from KXLY in Spokane recently confronted her about her ethnicity she responded by saying, "I don't understand the question." With the glare of the media and public spotlight now on her, Dolezal has since responded to allegations that that she has misrepresented her race by saying that she self-identifies as black and she "does not consider her biological parents her real parents."
As of this writing, Dolezal has resigned her position as the Spokane NAACP president. In a letter to the organization's executive committee she wrote, "I have waited in deference while others expressed their feelings, beliefs, confusions, and even conclusions – absent the full story. I am consistently committed to empowering marginalized voices and believe that many individuals have been heard in the last hours and days that would not otherwise have had a platform to weigh in on this important discussion. Additionally, I have always deferred to the state and national NAACP leadership and offer my sincere gratitude for their unwavering support of my leadership through this unexpected firestorm."
Regional NAACP leader Gerald Hankerson has said her race is not a factor and what Dolezal has done is more important to the NAACP than what race she is. He called the NAACP a civil rights organization that includes "leaders from all different ethnicities," adding that it "doesn't do a genealogy search on what a person's ethnicity is" when they take a top position.
2

Iron Eyes Cody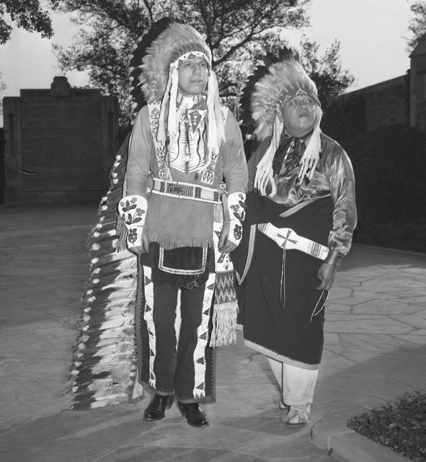 Keep America Beautiful's landmark public service ad "People Start Pollution, People Can Stop It" debuted on the second ever Earth Day in March 1971.
The spot featured the "crying Indian," also known as Iron Eyes Cody, an actor who throughout his life claimed to be of Cherokee/Cree extraction. His asserted ancestry was just as artificial as the tear that rolled down his cheek in that television spot — the tear was glycerine, and the "Indian" a second-generation Italian-American.
Iron Eyes Cody was born Espera DeCorti on April 3, 1904 in the small town of Kaplan, Louisiana. The son of Italian immigrants, he and his brothers moved to Hollywood in 1924, changed their last name from the already shortened "Corti" to "Cody," and began working in the motion picture industry. It was about this time Iron Eyes began presenting himself to the world as a Native American.
Although Iron Eyes was not born Native American Indian, he lived his adult years as one. He pledged his life to Native American causes, married a Native American woman (Bertha Parker), adopted two Native American boys (Robert and Arthur), and seldom left home without his beaded moccasins, buckskin jacket and braided wig. His was not a short-lived masquerade, nor one that was donned and doffed whenever expedient. He maintained his fiction throughout his life and steadfastly denied rumors that he was not Native American, even after his half-sister surfaced to tell the story of his Italian ancestry in 1996.
Despite his true ancestry, in 1995 he was honored by Hollywood's Native community for his contributions to the representation of Native American life. Cody died on January 5, 1999 at the age of 94.

3

John Howard Griffin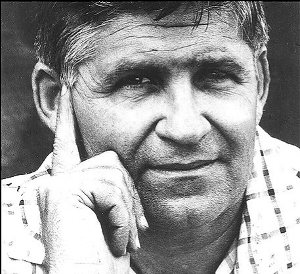 In 1959, a white writer from Texas, John Howard Griffin, walked into a doctor's office in New Orleans and asked him to turn his skin color black. He took oral medication and was bombarded with ultraviolet rays; he cut off his hair to hide an absence of curls and shaved the back of his hands. Then, he went on a tour of the Deep South. His experiences were chronicled in a bestselling book called Black Like Me.
While posing as African-American, Griffin experienced genuine alienation. He was chased down a street by thugs shouting racial epithets. He was told that he was sitting in the "wrong" waiting room and had to move to the "blacks only" one. On buses, Griffin boarded via the backdoor, and when he chivalrously tried to offer his seat to a white woman was accused of being "sassy." Many whites were polite; a few were aggressively rude.
When the book was published 1961, Griffin became an overnight sensation. The New York Times hailed the tome as an "essential document of contemporary American life," and in 1964 it was made into a film starring James Whitmore. However, the residents of Griffin's hometown in Texas were not impressed; they hanged him in effigy.
Griffin died in 1980 after suffering complications from diabetes. In the years leading up to his death, Griffin's writing had taken on a despairing tone. He had recognized the falseness of his experiment – a white man disguised as black could not understand the insecurities and resentments that came with hundreds of years of inherited slavery.
4

George Herriman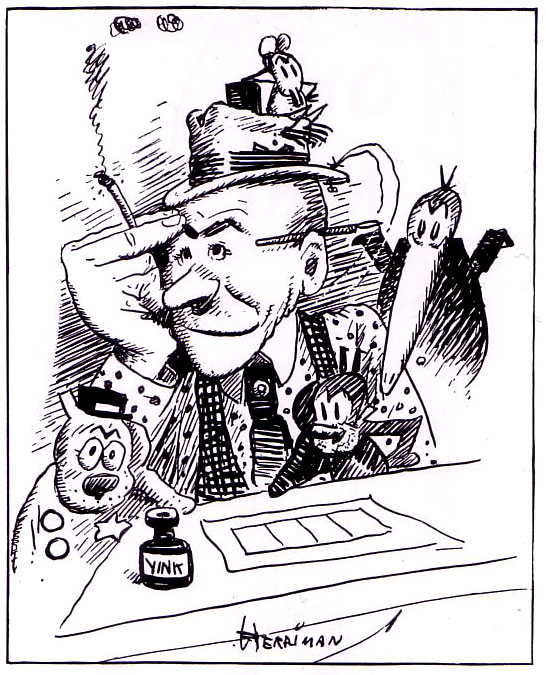 Krazy Kat cartoonist George Joseph Herriman was born on August 22, 1880 in New Orleans to African-American Creole parents. While he was a still a teen, his family moved to Los Angeles to escape the restrictions of the Jim Crow laws of the American South.
His work has since been been interpreted as a statement on the complexities of shifting identities and is "replete with black caricatures," according to comics academic Jeet Heer. Musical Mose, a comic strip about a black musician who desperately tries to get a good gig with little success wishes his "color would fade." Racial ambivalence also crept into Krazy Kat, which ran from 1913-1944. On two occasions where Krazy's black fur was dyed white, Ignatz Mouse falls in love with the whitened Krazy, only to return to hatred and brick-throwing when the truth is revealed. In a similar instance, when Ignatz is accidentally covered with coal dust, he is spurned by the normally love-struck Krazy.
Herriman never publicly acknowledged his ethnicity, likely fearful of its effects on his reputation. On his death certificate, he is listed as "Caucasian." His ethnic heritage was also unknown to his colleagues. Fellow cartoonists nicknamed him "the Greek," a label which stuck and was taken up by his biographers and the press. At other times, he was identified as French, Irish, and Turkish.
Although his mixed-race heritage was public knowledge by 1971, some biographers still labeled Herriman as Greek well into the early 2000s. Later research shows that Herriman's maternal grandmother was born in Havana, Cuba, that all his relatives were listed as "mulatto" on the 1890 census, and that he may also have had Spanish or Native American ancestry.
5

Merle Oberon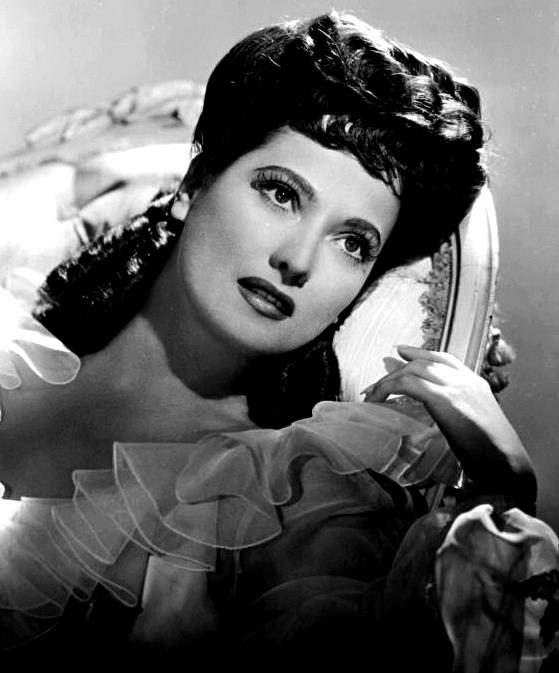 Academy Award-nominated Hollywood actress Merle Oberon is known for her iconic role as Cathy in the 1939 classic "Wuthering Heights," but off-screen she lived in fear that her secrets would be exposed. She wasn't solely white, nor was she born in Tasmania as she told people.
Estelle Merle Thompson, nicknamed "Queenie Thompson," was born in Mumbai on February 19, 1911 to an Indian mother and an Anglo father. She acted in amateur theater as a girl and went to London with her mother in 1929. She starred in more than 30 British and Hollywood films until the 1950s.
Over the years, Oberon obscured her parentage. Her mother, Constance, was twelve at the time of her birth, and she was raised by her grandmother, Charlotte, as Constance's sister. Later in life, she passed her mother off as her servant, rather than disown her completely.
Oberon claimed that that all early records of her birth were destroyed in a fire. In 1978, she even accepted an invitation to the Tasmanian capital Hobart to see her "birthplace." Her secret however, was about to come out. Shortly before receiving the actress The Lord Mayor of Hobart became aware that there was no proof she had been born there, but went ahead with the reception to save face. After arriving for the reception, Oberon could not continue the ruse – she denied she had been born in Tasmania, to the disappointment of many. She then excused herself, claiming illness, which meant she was unavailable to answer any more questions about her background. During her Hobart stay, she remained in her hotel, gave no other interviews, and did not visit the theatre named in her honour.
On the way to the reception, she had told her driver that as a child she was on a ship with her father, who became ill when it was passing Hobart. They were taken ashore so he could be treated, and as a result she spent some of her early years on the island. This story, too, seems to have been a fabrication.
Merle died in 1979, and records located since her death have confirmed her true origin.

6

Dave Wilson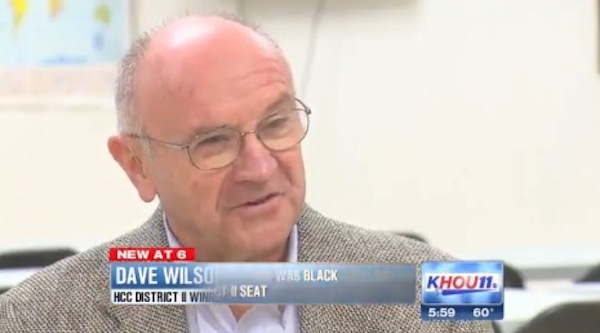 Dave Wilson, a white, conservative anti-LGBT activist running in a largely African-American district in Houston, pulled off a strange upset victory in the race for Houston Community College Board of Trustees in 2013 after he led voters to believe he was black.
Wilson's direct mail pieces featured stock photos of African Americans and read "Please vote for our friend and neighbor Dave Wilson." The fliers also claimed an endorsement by "Ron Wilson"— the name of a longtime African American state representative from the area, but also the name of one of Wilson's relatives in Iowa. In small print, the flier noted "Ron Wilson and Dave Wilson are cousins."
Wilson, who did not deny the subterfuge and said he won the race "fair and square" because voters disapproved of his opponent, won by just 26 votes.
7

Johnny Otis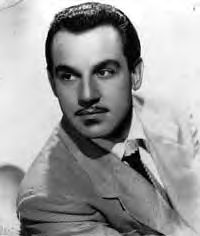 R&B pioneer Johnny Otis made the kind of conscious life choice early on that few people have the inclination, or circumstance, to carry out. Born white, the son of Greek immigrant parents, and raised in a predominantly black neighborhood in Northern California in the 1920s, Otis decided as a youth that he'd rather be black.
"Yes, I chose," Otis said in 1979, "because, despite all the hardships, there's a wonderful richness in black culture that I prefer."
The pioneering singer, songwriter, drummer, bandleader and disc jockey was born John Veliotes on Dec. 28, 1921, in Vallejo, northeast of San Francisco. He was raised in Berkeley, where his father ran a grocery store in a largely black community.
"When I got near teen age, I was so happy with my friends and the African-American culture that I couldn't imagine not being part of it." he once said.
Otis started playing drums with big bands and jazz combos, and in his early 20s came to L.A. to join Harlan Leonard's Kansas City Rockers, the house band at Club Alabam on the thriving Central Avenue jazz-blues-R&B club scene. During the '50s, he discovered several future stars of R&B and rock including Etta James, Little Richard, Jackie Wilson, Hank Ballard and Little Esther Phillips. In 1958, Otis created a smash of his own – "Willie and the Hand Jive." It has has been recorded dozens of times by a wide variety of musicians, most notably by Eric Clapton in 1974. Otis also wrote a column for the Sentinel, one of L.A.'s leading black newspapers, became pastor of his own interracial church, hosted popular radio and television shows that introduced millions to music by African-American artists, and was lauded as businessman of the year in a 1951 cover story in Negro Achievements magazine.
The man known as "The Godfather of Rhythm and Blues" died in California on January 17, 2012, at age 90.
8

Edith Hahn Beer
The extraordinary tale of Edith Hahn-Beer came to light in 1997 when, at 83, she sold her collection of papers at auction to raise money for an eye operation.
One of three sisters, Edith was was encouraged by her widowed mother to study law, but her final qualification was prevented by the 1938 Nazi takeover of Austria. Instead, she and her family were evicted to the Vienna ghetto. They were separated for good in April 1941 when Edith was sent to work at an asparagus plantation in Osterburg, Germany and then to the Bestehorn box factory in Aschersleben.
Edith was to be deported, but she slipped off the train in Vienna, removed her yellow star, and went into hiding with a boyfriend's help. A non-Jewish schoolfriend helped her acquire false papers. The friend, Christine Denner, went to authorities with a story that her handbag containing her papers had fallen into the Danube River during a boating trip. Denner received new papers and gave the originals to Edith, who used Christine's other name, Grete (from Margarete).
Edith, false papers in hand, left for Munich. Upon arrival, and with a duplicate name, an SS official told her to volunteer as a nursing aide for the Red Cross, which kept a separate list. (Edith suspected he knew she carried false documents.)
While working for the Red Cross, Edith met a Nazi officer, Werner Vetter, who fell madly in love with her. Terrified of being found out, she tried to deter his advances, but eventually told him the truth. Vetter remained steadfast in his devotion – the couple married in 1943 and had a daughter, Angela, in 1944. She lived a quiet life as "Grete" Vetter until her husband was captured by the Russians and sent to Siberia.
At the end of the war, Edith reclaimed her Jewish identity, and with her legal training she became a family law judge in Brandenburg, East Germany. She campaigned for Vetter's freedom, but upon his release in 1947, he could not adjust to his now successful, professional wife. They divorced, and he returned to his first marriage.
Edith's book, The Nazi Officer's Wife: How One Jewish Woman Survived the Holocaust, was released in 1999, and her story was made into a documentary in 2003. She passed away in 2009.