1

"Success Kid" Raised Money for Dad's Kidney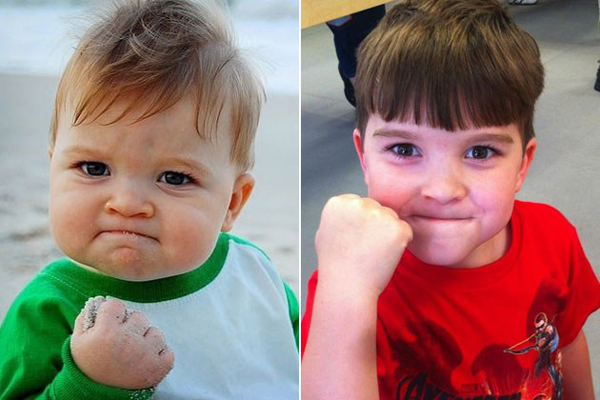 Sammy Grimer was just 3 years old when a photo of him holding his fist aloft and grimacing turned into the "Success Kid" meme. Now 8 years old, Sammy is using his Internet fame to help his father, whose kidneys are failing, get enough money for a transplant. As of this writing (April 27, 2015) they have met their goal of $75,000 but are still accepting donations.
2

The "Charlie Bit My Finger" Duo Think It's "a Bit Odd" They're So Popular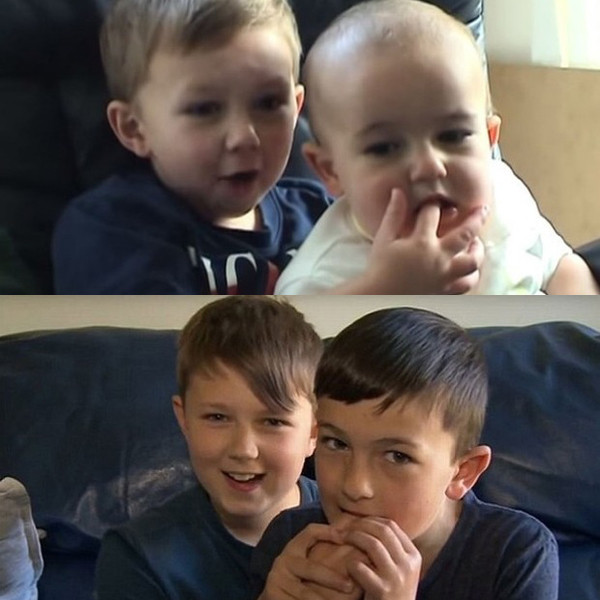 "Charlie Bit My Finger – Again!" was a short home video uploaded to YouTube on May 22, 2007. The clip shows a humorous interaction between two siblings and was uploaded in England by their father to simply share with their godfather in America. However, the Internet has dubbed it the funniest thing ever – it has over 815 million views on YouTube, making it number 11 of all time most watched videos on the site (and it's the first without a celebrity in it).
Now in 2015, Charlie and his brother Harry are hardly recognizable; they were interviewed by the BBC who said the whole thing is "a bit odd" and "makes [them] laugh." Reminisce here:

3

"Star Wars Kid" Speaks Out Against Cyber Bullying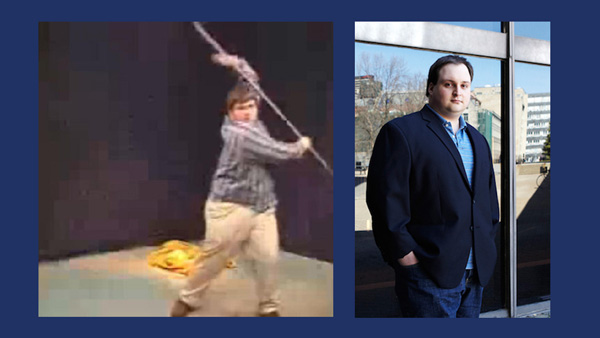 Internet celebrity can be fickle and fleeting, but also cruel. The "Star Wars Kid" video is considered one of the first to go viral. It dates back to April 2003 (that's 3 years before YouTube). The clip showed a boy named Ghyslain Raza who had filmed himself pretending to fight with a lightsaber after hours on a school video camera. The ensuing publicity – over 900 million views and countless remixes and parodies – caused Ghyslain to become severely depressed and drop out of school. He filed a lawsuit (which was settled out of court) and generally kept a low profile. Ten years later, he emerged to tell his tale. Mr. Raza is now the president of the Patrimoine Trois-Rivières (formerly called the Society for Conservation and Promotion of Cultural Heritage) in Canada and speak out against cyber-bullying.
4

"Bad Luck Brian" Builds Churches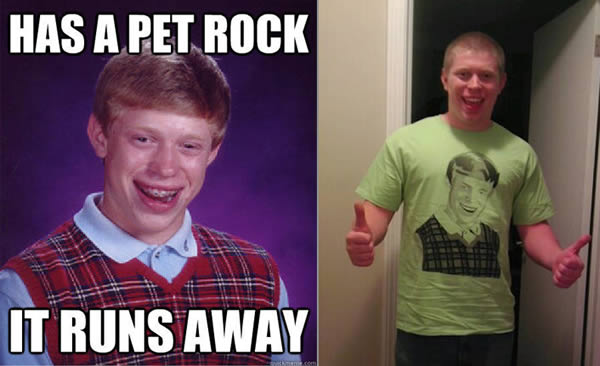 When he was 16, Kyle Craven purposefully took a ridiculous yearbook photo: he wore a plaid sweater vest, had a bad haircut and a goofy brace-filled smile. Nine years later (in 2012), his friend posted the photo to Reddit with the caption: Takes Driving Test… Gets First DUI, and, lo Bad Luck Brian was born.
Brian/Kyle's image has been reposted thousands of times with a variety of different taglines, and he even earned $20,000 in royalties. Currently, he is the project manager for his father's construction company, which specializes in building churches.
5

"Grumpy Cat" Nets $100 Million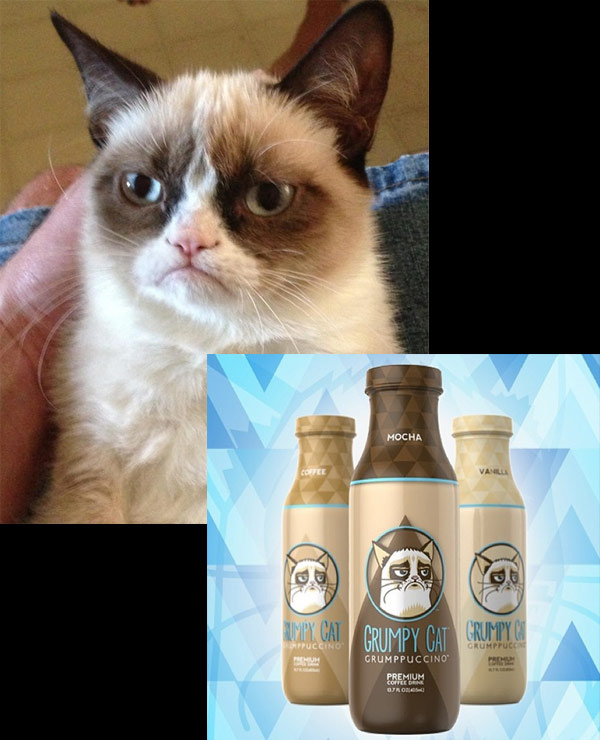 And then there was Grumpy Cat, the dour-faced feline that took over the interwebs. Her real name is Tardar Sauce and has the frown because she was born with dwarfism and an underbite. But don't feel sorry for her – almost immediately after her photo was posted to Reddit, she became a superstar. Her owner was able to quit her waitressing job and Grumpy Cat is said to have earned almost $100 million in licensing. She even has her own line of coffee and a Christmas movie.
6

"Hot Convict" Sentenced to 2 Years in Prison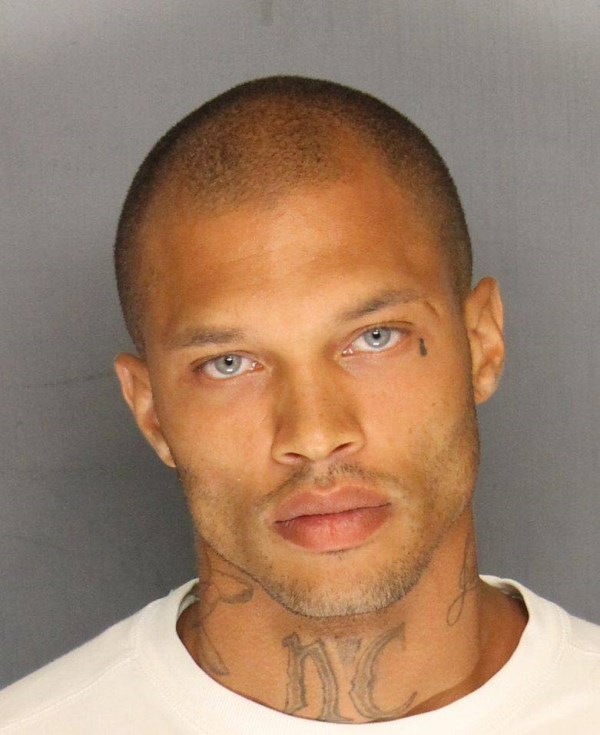 Jeremy Meeks caused quite a bit of controversy when his mug shot, posted by the Stockton Police on their Facebook page went viral. Instead of seeing a 30-year-old convicted felon, many people saw him as handsome, desirable, and even "hot."
From the ensuing publicity he managed to land two agents, but those modeling contracts will have to wait. In February 2015, he was sentenced to 2 years in federal prison for possession of a .45 during a gang sweep.
7

Ikea Monkey in Sanctuary (for Now)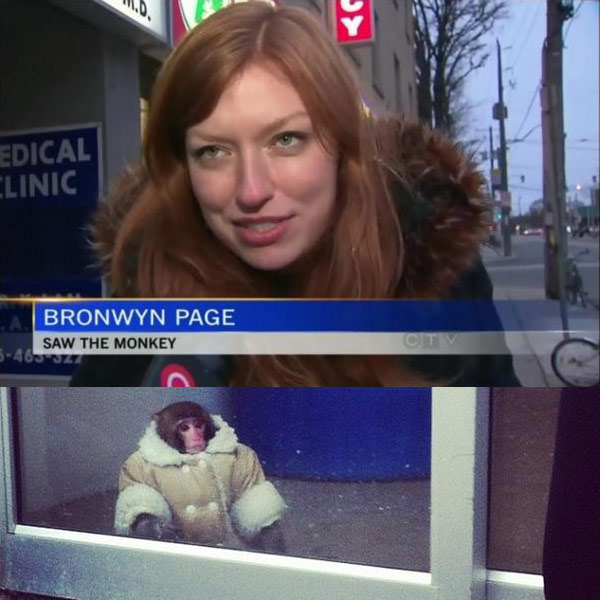 This is the continuing sage of Darwin, aka the Ikea monkey. The primate rocketed to international fame when he was spotted by a girl named Bronwyn Page. The monkey appeared to be wandering alone in the parking lot of a Toronto Ikea wearing a fancy coat and diaper. It's owner, Yasmin Nakhuda, turned up, but having a pet monkey is illegal in Toronto and the monkey was taken away.
In spite of Yasmin's pleas (and lawsuits) Darwin was placed in Ontario's Story Book Farm Primate Sanctuary. A recent update on the Daily Dot website said Story Book was being forced to relocate and Darwin and 19 other monkeys may be in trouble. They are trying to raise money here. And if you want to see what else Bronwyn sees, you can follow her on on Instagram!
8

Alex From Target Was Shy At First, Now Has YouTube Channel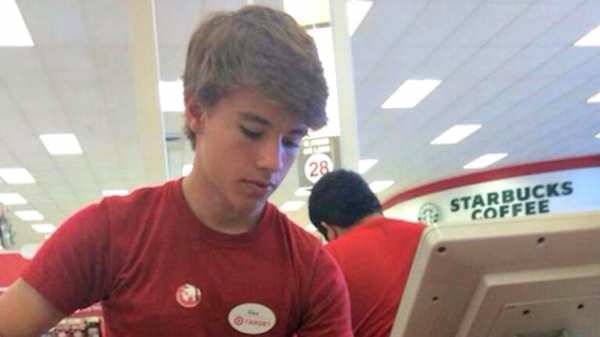 Alex Lee became "Alex from Target" literally overnight, when a girl snapped a picture of him working at a cash register there because she thought he was cute. The picture with the hashtag #AlexFromTarget went crazy viral.
At first, Alex and his family were overwhelmed, confused, and even scared by the sudden fame. Now, Alex seems to have found his equilibrium. After appearing on the Ellen DeGeneres Show and now has a weekly YouTube show with tens of thousands of subscribers.