1

The jockey who unintentionally mooned spectators and fellow competitors alike during race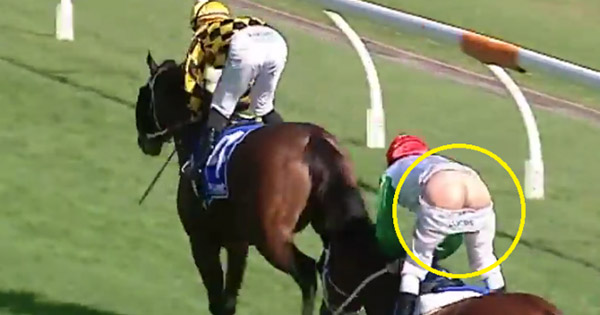 Oops! Jockey Blake Shinn suffered a pretty embarrassing wardrobe issue early in a race in Canterbury, Australia in April 2015.
The elastic in his trousers snapped. With nothing to keep them up, they quickly slid down his legs, exposing his backside to the rest of the field. Despite this embarrassment, Shinn did incredibly well. He finished second, only losing by a head.
Tommy Berry, who rode the winning horse, Defender, summed up the thoughts of the jockeys: "What a great race to win. It meant I was the only one that didn't have to stare at Blake's a*** the whole way up the straight."
2

The soccer manager whose attempt to cover his ripped trousers left him even more exposed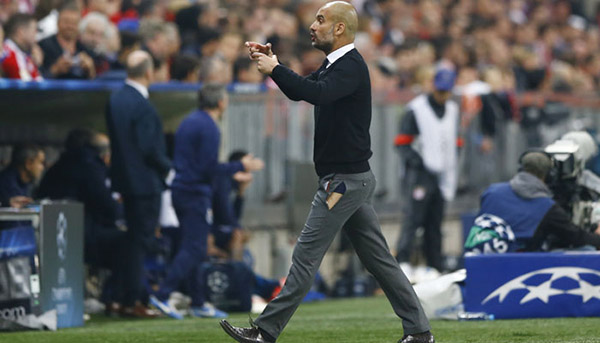 Bayern Munich manager Pep Guardiola had his 15 minutes of wardrobe malfunction fame during his team's 6-1 thrashing of Porto in the return leg of their UEFA Champions League semi-final.
Guardiola was seen patrolling the touchline with ripped trousers at Allianz Arena. He tried cover up the torn garment, but his attempts only worsened the condition which left him exposed to a worldwide audience.
One of his players, Thomas Muller, blamed Italian tailors for it. Germany's World Cup winning striker said, "Italian tailors make trousers really tight, that's probably why they broke."
3

The Olympic bobsledder who was given a suit too small to compete in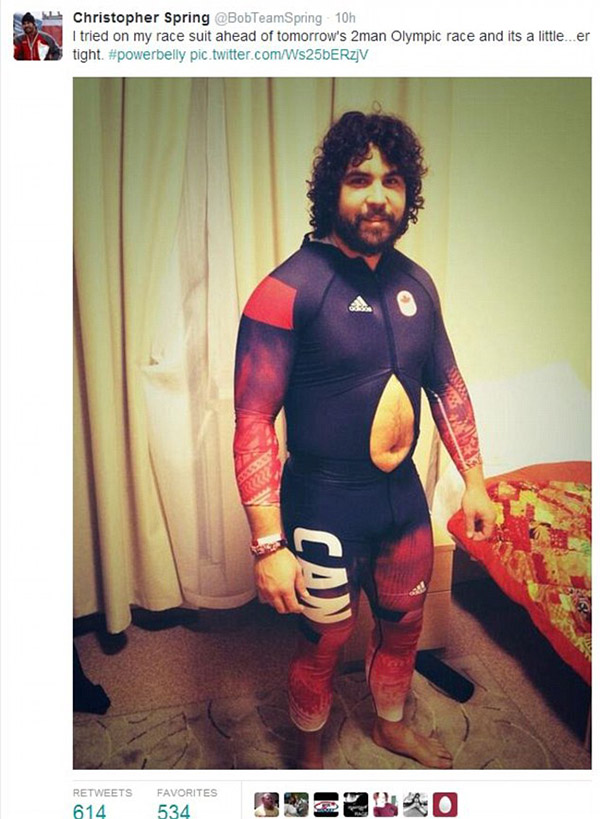 Before competing in the 2014 Sochi Olympics, Canadian bobsledder Christopher Spring decided to on try his suit. Good thing he did, otherwise he would not have known that it was just a wee bit small.
Apparently, it couldn't contain all his belly jelly. "I tried on my race suit ahead of tomorrow's 2man Olympic race and its a little...er tight. #powerbelly," Spring tweeted, along with a pic of his stomach bursting through the center of the garment.
4

The soccer star who lost his pants and kept playing (much to the delight of female fans everywhere)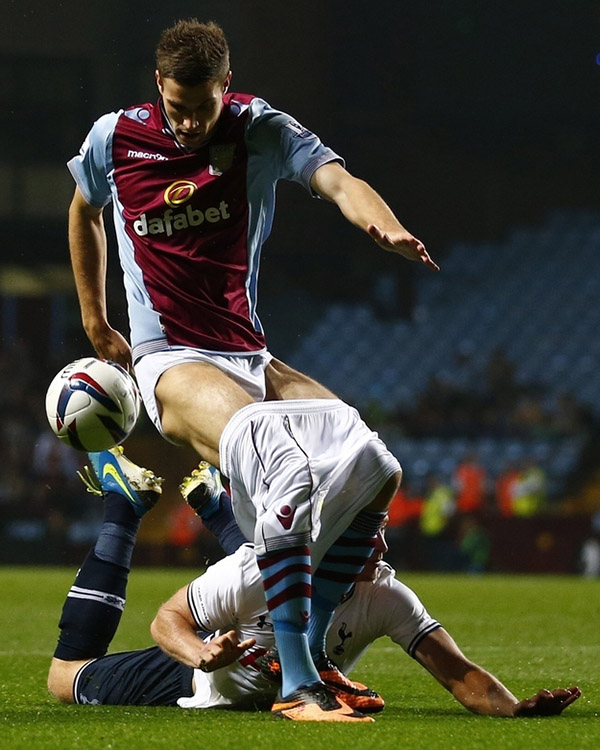 Aston Villas' Nicklas Helenius experienced a glorious wardrobe malfunction during a league match in September 2013. He didn't let the unintentional stripping moment derail his play, and continued to connect with the ball while strutting his drool-soliciting stuff.
5

The NFL tight end whose pants were nearly ripped off during a game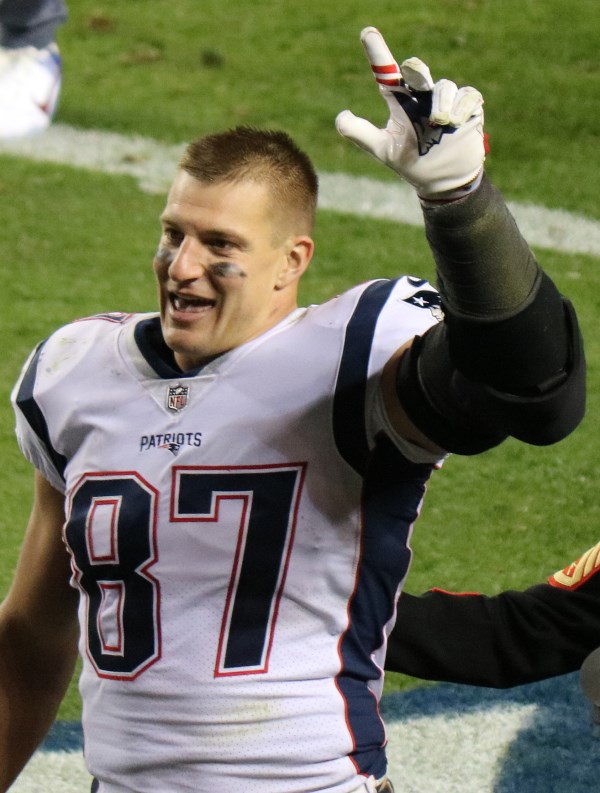 New England Patriots tight end Rob Gronkowski gave new meaning to his position's title during the divisional playoff game against the Baltimore Ravens in January 2015, when he nearly lost his pants.
During the first quarter, Gronk caught a long pass from Tom Brady and began to run. Ravens cornerback Rashaan Melvin dove to tackle him, and successfully brought him down. The pants (and Gronk's subsequent plumber's crack) were collateral damage.
6

The tennis player who asked a fan for help with a snapped bra strap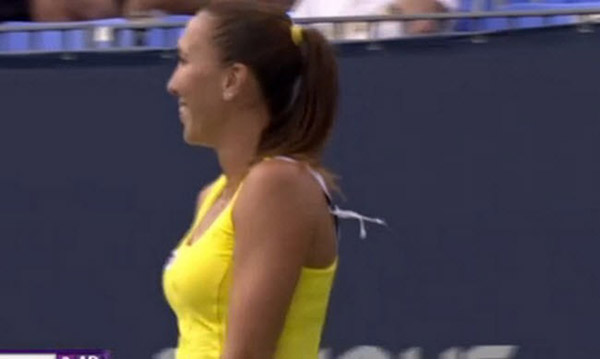 A fan stepped up to help tennis star Jelena Jankovic with a broken bra strap during the Rogers Cup in Montreal, in August 2014.
When her bra strap snapped in the middle of the match, an embarrassed Jankovic made her way to the male chair umpire as the crowd laughed and cheered. He who was no good to her whatsoever, so she turned to the stands, and got assistance from a female spectator who tied the strap together.
She went on to defeat Sloane Stephens in the second round, and later made sure to thank her wardrobe savior via Instagram.
7

The Russian high jumper who literally lost his shirt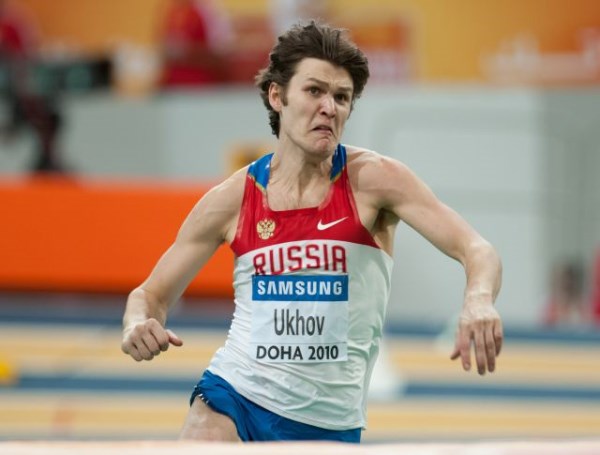 During the 2012 Olympics, Russian high jumper Ivan Ukhov lost his shirt – literally.
A few moments before he was scheduled to compete, Ukhov was in a state of panic. He had removed his uniform top after a previous jump and couldn't find it. Shirtless and frantic, he rifled through his gym bag, turned a sweatshirt inside out and checked under the bench he was sitting on to no avail. At a loss for what to do, he threw on a nearby t-shirt and trotted out to the track.
Ukhov succeeded on his first try. He eventually found his missing singlet and cleared two more bars without a miss, securing his first gold medal with a leap of 2.38 meters (7 feet, 8 inches).
8

The speed skater who forgot she was nude under her uniform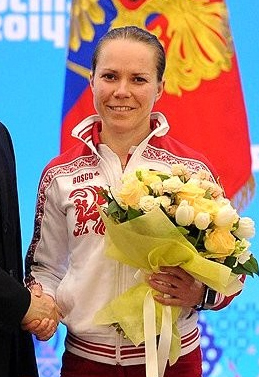 After competing, Russian speed skater Olga Graf unzipped her suit on the ice at the 2014 Winter Olympics. It completely slipped her mind that she was naked underneath her uniform.
"I totally forgot. We have very good suits and they are very tight. You just want to breathe and you want to take off your suit.''
Olympian's flash of skin didn't seem to bother Russian President Vladimir Putin, who sent her a letter of congratulations for her third-place win in the women's 3,000 meters. And she seemed to be fine with her newfound viral stardom: "Only afterward did I realize that maybe this video will appear on YouTube. But I don't think it will be so bad."
9

The snooker star who faces a fine after removing his shoes during a tournament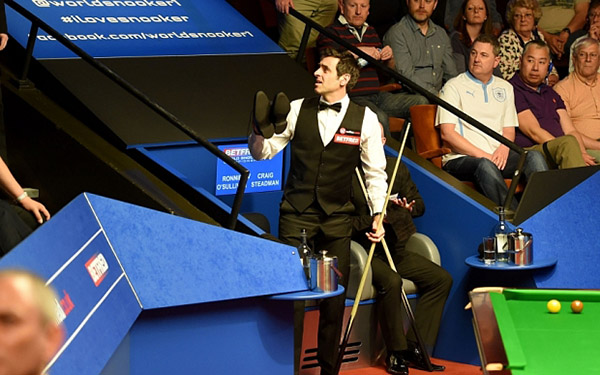 Ronnie O'Sullivan faces a fine for breaching snooker's strict dress code – he removed his footwear citing a painful big toe during the Betfred World Championship in Sheffield in April 2015.
During the match, he tried to hand his footwear to a fan and asked the crowd "Does anyone in here have some size eight or nine shoes I can borrow? I'm serious."
Tournament director Mike Ganley summoned him out of the arena and lent him his own shoes for the last three frames of the session.
World Snooker chairman Barry Hearn said: "The one thing you can be sure of with Ronnie O'Sullivan is that you have absolutely no idea what he is going to do next. I would rather he played with his shoes on if it all possible though. And what happens if his trousers are a bit tight in the next session of his match?"
10

The eccentric skier whose baggy pants caused his fall during qualifying in Sochi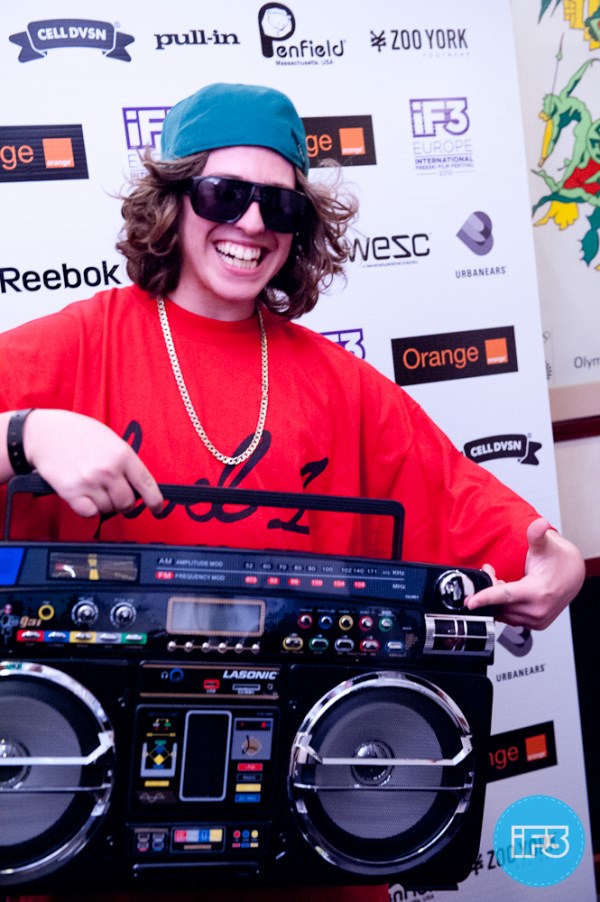 Swedish freestyle skier Henrik Harlaut and almost lost his pants during the men's freestyle skiing slopestyle qualification round at the Sochi Winter Olympics in 2014.
The 23-year-old seemed to be having at least as much difficultly keeping up his ski pants as navigating the course at Rosa Khutor Extreme Park during qualification. Despite this, he advanced to the final and finished sixth place as U.S. skiers swept the medals.
Don't look for Harlaut to change his style anytime soon – his baggy clothes and dreads continue to resonate with fans and fellow skiers alike.
11

The football player who wore an offensive t-shirt while visiting his alma mater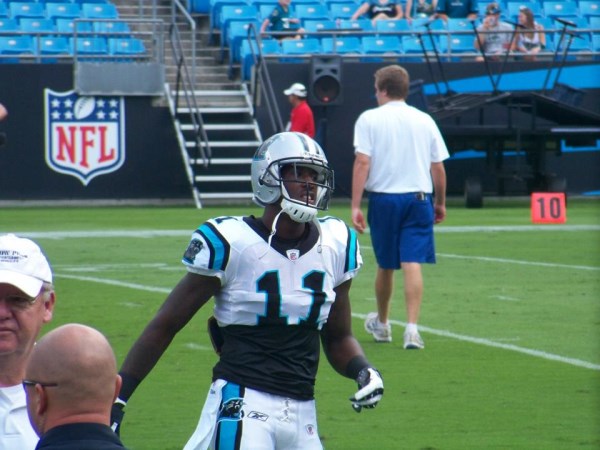 Patriots receiver Brandon LaFell had his heart in the right place when he visited his former high school in Houston in October 2014. But he definitely wore the wrong shirt.
When LaFell showed up at Lamar High School to watch his old football team in action, he was sporting a T-shirt that read "F**K $TATI$TIC$" in large letters on the front.
He soon apologized for the gaff, saying he wasn't trying to send a message to the kids –he just shot out of the house when he heard the game was on and simply forgot he was wearing the offensive t-shirt.
12

The surfer who lost her top during a Vogue shoot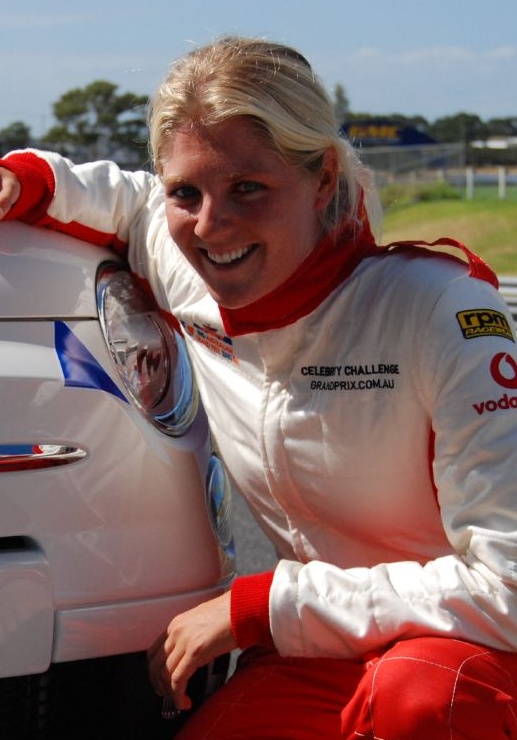 Five time world surfing champion Steph Gilmore had a slight wardrobe malfunction, which perhaps unsurprisingly, has gone viral.
While shooting for Vogue in Australia, the 26-year-old donned a slick black one-piece on Sydney's Bondi Beach, but it slid down, revealing more than she intended.
Nevertheless, Gilmore proved to be a good sport and giggled as she swiftly pulled the top back over her breasts. She later later switched outfits and showed off her surfing skills for the camera.
13

The women's cycling team who uniforms became fodder for internet mockery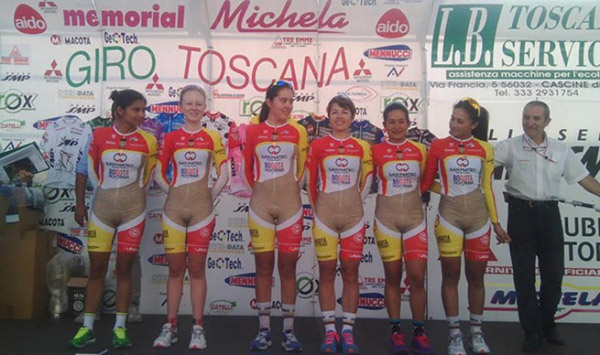 In 2014, a Columbian women's cycling team, IDRD-Humana Bogota-San Mateo-Solgar, made headlines around the world, but not for their dominance in the sport. Their almost pornographic-looking uniforms, which were reportedly designed by a member of the team, become a topic of widespread and incredulous Internet mockery.
The uniforms, which were also rebuked online by the head of the international governing body for competitive cycling, feature a flesh-colored stripe which makes it look like the cyclists are naked in the middle region.
The team insists it is proud to wear the uniform, despite the flap. Cyclist and designer Angie Rojas said, "I designed the uniform and as an athlete, as a woman, as the cyclist that I am, I wouldn't be ashamed with this kind of design."