1

The Chinese man with 17 girlfriends who was busted at the hospital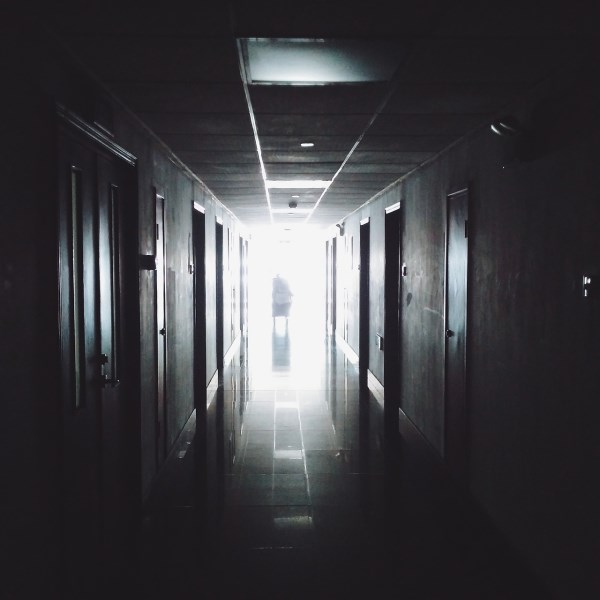 When a Chinese man named Yuan from the Hunan province was in a car crash, doctors got into contact with a number of people they believed to be family members. However, the 17 people who turned up at the hospital were revealed to be Yuan's girlfriends, who were unaware of each others' existence until they all arrived at the hospital at the same time.
Yuan was dating the many women, ages 20-40 (including one he had known for almost decade) and was scamming them for money. He is also facing a fraud charge after he allegedly bilked his ex-wife of more than $40,000.
Yuan's duplicity was not confined to his romantic relationships. He had also tricked an engineering firm with a Catch Me If You Can inspired con–by gaining employment with a fabricated civil engineering university degree, when, in reality, he possessed a mere middle school diploma.
2

The three girlfriends who turned up at airport to confront their boyfriend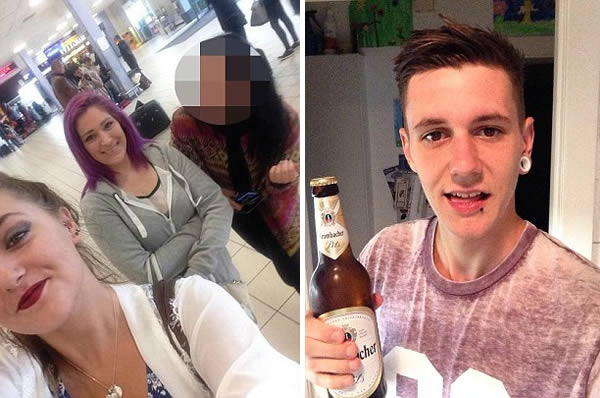 A cheating boyfriend was given his just deserts when his three girlfriends joined together to confront him on his return from holiday. Charlie Fisher, 20, was greeted at Luton Airport in England by the three women he had been seeing behind each other's backs, shouting "liar, liar" at him.
Becky Connery, 17, of Hertfordshire discovered that her boyfriend was cheating on her when she saw a text on his phone the night before he left for Germany. The next day, she called the 20-year-old girl in the message and the pair then uncovered a third girl through Facebook, barmaid Lizzie Leeland-Cunningham, 19.
The three hatched a plot to greet their slick suitor at Luton Airport and documented the farce on Twitter. "Just been at the airport to meet my cheating boyfriend with the two other girls he was seeing," one of them tweeted.
Fisher, who lives with his parents in Iceland, did not comment and called in sick to work. He kept the girls on a rotating dating schedule by inventing commitments with friends and family.
3

The bigamist who was caught after he was tagged on Facebook in an ice bucket challenge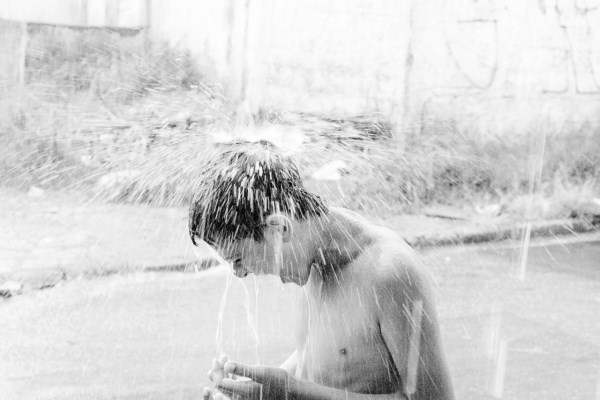 A bigamist has been jailed after his first wife uncovered his secret second family when he was tagged on Facebook in an ice bucket challenge. Serial cheater Andrew O'Clee, 36, was married to Michelle, but also tied the knot with second wife Philippa.
O'Clee told Michelle he was involved in a fraud case and had to enter the Witness Protection Program, which would keep him away from home for long periods. He even showed up briefly (and five hours late) at the birth of their child to cut the umbilical cord and then said he had to leave with police.
O'Clee's web of "lies and forgery" caught up with him after four years when he was tagged in a Facebook post. A video of his ice bucket challenge appeared on the social network, captioned "uncle Andrew and auntie Philippa," which was seen by Michelle. She then unearthed photos of his second wedding on Facebook and reported it to police. He was jailed for 8 months.
Remarkably, Philippa, 30, vowed to stand by her lying "husband."
4

The mother and daughter who got into a catfight after discovering they had been dating the same man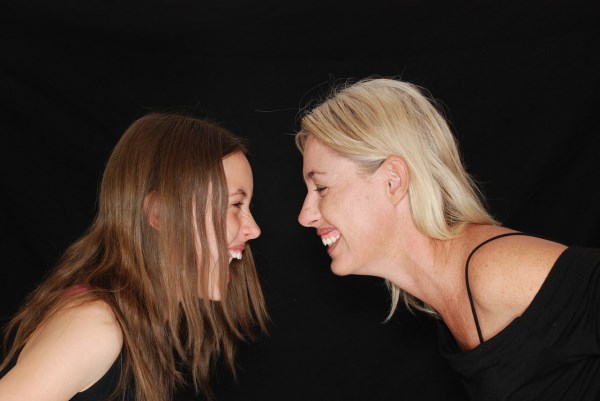 Online dating recently sparked a family feud in Wuwei County, Anhui Province.
Local police received a call about two women beating each other at a foot salon. When the officers came to break up the fight, it turned out that the brawlers were actually a mother and daughter.
After the scratched up women refused to say what had caused the altercation, the salon owner revealed the truth. The two were talking about men they had met online. However, the women soon realized that they had actually fallen in love with the same guy.
Policemen spent over an hour mediating between the mother and daughter before the duo calmed down and agreed to solve the problem by talking about it.
5

The woman who had 10 husbands in one state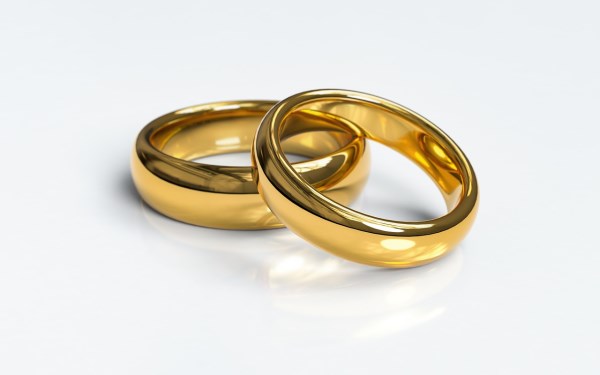 A New York woman was caught marrying 10 different husbands in 11 years without divorcing most of them. Liana Barrientos began her serial wedding spree in 1999, when she married for the first time at 23. After that, the marriages came fast and furious, and were all registered in different counties.
Barrientos married Mohamed Gerbil in November 1999, Ahmed Allam in November 2001, Habibur Rahman also in November 2001, Davit Koridze in February 2002, Duran Goktepe in March 2002, Aliaksandr Paharelau also in March 2002, Vakhtang Dzneladze in May 2002, Rashid Rajput in July 2002, Kakhaber Khorbaladze in August 2002, and Salle Keita in March 2010.
She is believed to still be married to four men, and at one time, she was married to eight men at once.
Barrientos, now 39, is facing two criminal counts of "offering a false instrument for filing in the first degree," referring to her false statements on the 2010 marriage license application (she stated it was her "first and only" marriage). Prosecutors said the marriages were part of an immigration scam.
6

The woman who destroyed all of her ex's Apple gear after she caught him cheating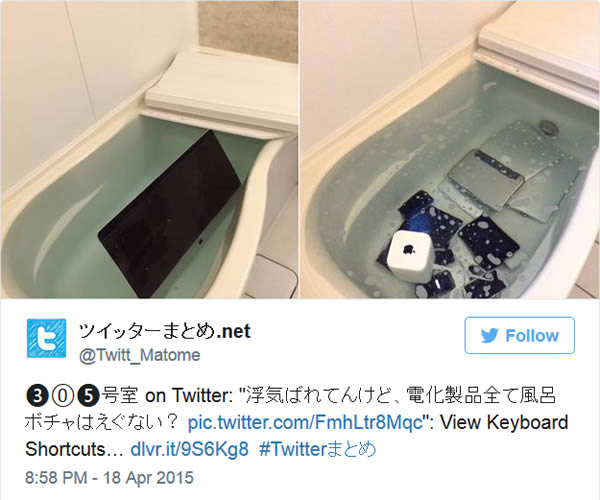 One unlucky boyfriend is probably regretting cheating on his girlfriend right about now – especially after she took every single one of his expensive Apple products and dumped them in a bathtub full of water.
The Twitter user who goes by the name @foolishnessfly2 realized her boyfriend had been secretly seeing another woman behind her back. Instead of confronting him about it, @foolishnessfly2 decided to get revenge in a way that would make most technophiles cringe.
She shared a photo on her Twitter page of the carnage. An iMac, an iPad, several iPhones, two MacBooks, and more, all drowned in soapy bath water. The Apple products would have added up to several thousand dollars in total, and are some of the most high-end tech products available on the market. The photo makes it very clear that there's no chance that a single one of the Apple products survived the bath of vengeance.
Breaking her boyfriend's Apple products wasn't enough for @foolishnessfly2. She also decided to publicly shame her cheating partner. The jilted Japanese girlfriend shared the photos of the ruined Apple products all over social media, and is getting lots of positive feedback for it. Her post has been retweeted more than 16,000 times and favorited 10,000 times.
7

The cheating couple who were caught after man gets stuck inside his lover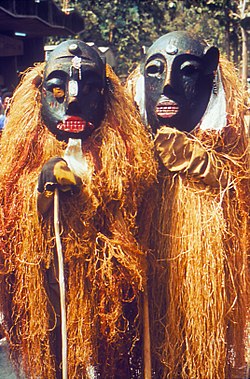 Sasha Ngema, 34, had been romping with her boy toy Sol Qoboza, 22, at a rented apartmentin Johannesburg, South Africa while her husband was away when the unthinkable happened – she and her young lover allegedly "locked together" during sex.
Scores of people flocked to the area after a rumor spread that her husband had asked a witch doctor to put a curse on her private parts. Locals believe the spell, known as a muthi, is designed to make sure that anybody who is not the husband who attempts to have sex with the woman will remain stuck until the husband returns to exact revenge.
Although experts say the embarrassing experience was more likely to be a rare medical phenomenon that causes the vagina to contract too much (penis captivus), there was no dissuading the mob. By the time police arrived, over 2,000 people had swarmed onto the street outside the apartment block shouting: "We want to see them! Show us the cheaters!"
The couple was reportedly taken to the hospital to be separated.
8

The Chilean miner trapped for 69 days whose wife and mistress waited for his return
During the 2010 Chilean mining disaster, probably the bravest of all the 33 trapped miners was the one who asked for both his wife and his mistress to greet him when he reached the surface. Yonni Barrios initially became known as the group's "doctor." But very soon the 50-year-old miner became even better known for something rather less noble. His wife and another woman were both holding a vigil for him in Camp Hope.
Marta Salinas, 58, whom he married 28 years ago, reportedly almost came to blows with Susana Valenzuela, 50, when they faced off in the mine's dining area. The pair had to be pulled apart.
According to Miss Salinas, Barrios had been dividing his time between the two women for the last couple of years. And it was Miss Valenzuela who broke the news to her that there had been an accident at the mine.
And as the day of the rescue finally approached, he asked for both of them to wait for him as he emerged from the borehole. In the end he was greeted by his mistress, but his wife chose to stay away. He emerged at 8:32pm to be met by tearful Miss Valenzuela.
9

The cheating husband who was caught via Google Street View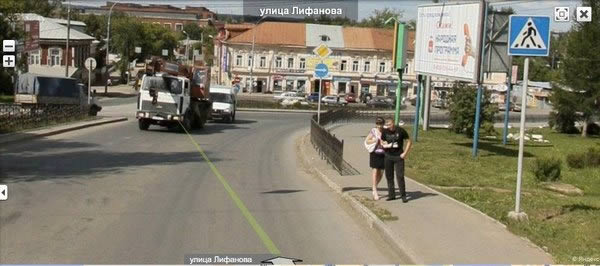 Okay, so this isn't Google Maps, it's Yandex Maps, the Russian clone of the service. A woman used Yandex Maps to look up a business when she saw her fiancé and boyfriend of five years arm in arm with another woman. When the man came home, she had him look up the business and simply watched the look on his face. He confessed immediately, and said that he didn't love the other woman, but our Slavic heroine had already decided that it was over.